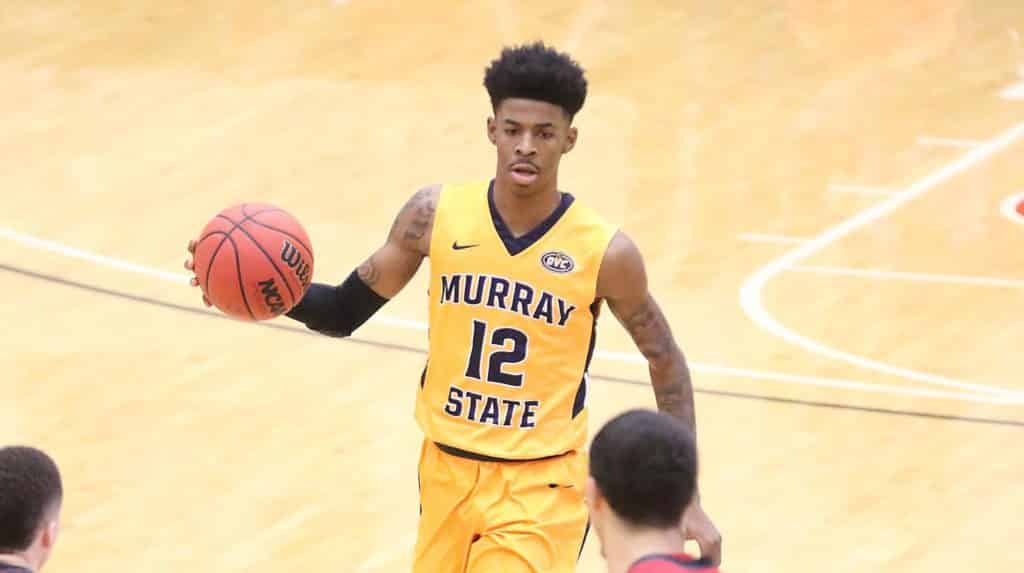 Now that the Super Bowl has passed and the NFL season is in the rear-view mirror, casual bettors are looking ahead to the NCAA Tournament as the next big betting event. March Madness is arguably the most exciting time on the sports betting calendar.
From a secondary market standpoint, the NCAA Tournament lends itself to great buy low value every season. Loyola-Chicago was a perfect example last season going from 250/1 to start the tournament, to reaching the Final Four.
We see these "Cinderella" stories every year. There are always solid basketball teams in a mid-major conference who know they are good enough to compete, but their jersey isn't recognizable to many casual fans. These teams are perfect value for buying tickets with resale intentions.
With the amount of basketball teams that sportsbooks will take futures on, some of the teams toward the top of the list have good value as well.
Here are a few investment opportunities that will hopefully increase in value to be sold later in the season.
(Odds may vary)
Murray State Racers to win NCAA Tourney 500/1
Do I actually think Murray State is going to win the NCAA Tournament? No. I do, however, see them as the perfect buy low candidate at this point in time.
Guard Ja Morant has a ton of hype surrounding him, and for good reason. The dude is a beast. Mock drafts are putting him as high as 2nd overall in the next NBA Draft. If there's any sport in which one star player can take a team deep, it's basketball.
As for the team as a whole, they currently sit atop the Ohio Valley Conference. A conference tourney victory will solidify their position in the Big Dance. Current bracket projections show them as a 12 or 13 seed, and we all know what that means. If they can land a spot in the tourney as a 12 or 13 it will be upset central.
They grabbed a 12 seed last season and ended up getting smoked by West Virginia. But I think that tourney experience bodes well for a return, and possibly a deep run.
The idea of buying low is the opportunity for resale. If they do reach the tourney as a 12 seed, with the hype surrounding Morant, I can envision at least a 250/1 to start the tournament. If they can pull off that 12 vs 5 upset, that 500/1 ticket will fly off the shelf for no cheaper than 100/1.
Don't forget to buy a second ticket, because if they do make a deep Final Four run, you'll want a piece of that action.
Houston Cougars to win NCAA Tournament 125/1
The Houston Cougars may not be the small school that is unknown, as they sit at #12 in the country currently. They are a one loss team in February that has odds over 100/1.
In 2018, Houston got edged by 1 point as a 6 seed vs Michigan, who went on to lose in the National Title game.
This year, they are projected as a #5 seed. I did just mention the vulnerability of 5 seeds in my Murray State explanation, however in 2018 the 5 seeds went a combined 4-0 SU. After winning the opening game of the tournament, 3 of those 4 teams advanced to the Sweet 16.
Now of course we don't know what seed Houston will get heading into the tournament, but we can be almost certain it will be in a favorite position. If they can advance to the Sweet 16, someone shopping on the secondary market might be willing to buy that ticket for 15/1 at a steal of a price.
Virginia Cavaliers 8/1
At +800, Virginia doesn't seem like much of a buy low candidate. They started the season closer to 20/1 which was the ultimate buy low scenario. But there still is a ton of value with Virginia at +800.
I know Zion Williamson and Duke are deserving favorites to win it all at this point in the season, but I personally think Virginia is the most well rounded team in the country. Given the fact that Virginia will more than likely earn a #1 seed yet again, their path to the Final Four will follow the least resistance.
The dark memories of the 2018 tournament have lingered. Being the first ever 1 seed to lose to a 16 is just an added fuck you to the rest of the teams in the tourney this season. You can be damn sure Tony Bennett and his staff will keep the team focused against every opponent in March.
I envision a narrative down the road that people are saying, "Remember the last time a 16 seed beat a 1? That 1 seed came back to win it all the next season."
If they do reach the Final Four, seeing them at +400 or better is likely. That means a 2x or better as a return on your original investment.
READ MORE
February 2019 Sports Gambling Calendar Brought To You By Mybookie.Ag