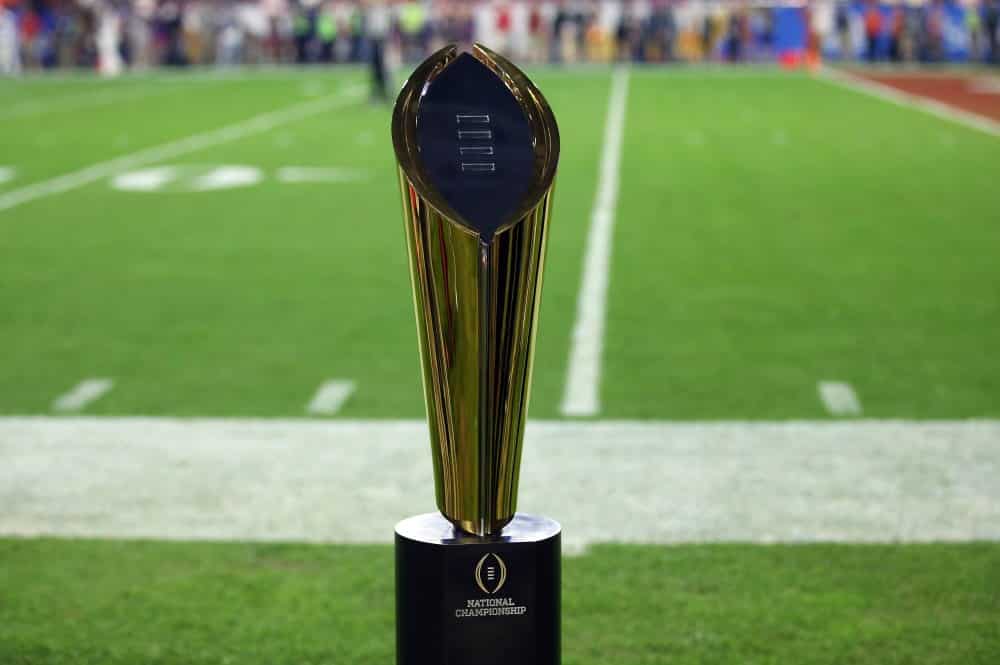 As we turn the calendar to 2019, it brings us plenty of opportunity in sports betting for the new year. 2018 is in the rear view mirror, so its time to forget every bad beat, missed free-throw, and anything that didn't go your way. It's a new year, and let us here at Sports Gambling Podcast be the first to wish you a profitable and happy new year!
2018 kicks off with The NFL playoffs, UFC moving to ESPN, the first tennis grand slam event, The National Championship Game, and everyone favorite snooze-fest-The NFL Pro Bowl. Let's get into it:
*All lines courtesy of mybookie.ag
1. January 5th: NFL Wild Card Weekend
The regular season has come and went, Nancy from accounting obviously won your fantasy football league, but it's time to turn the page. It's a new season in the NFL as we open up the playoff action with Andrew Luck Vs. Deshaun Watson followed by a trip to Jerry's World.
89% of wild card games all time, the straight-up winner has covered the spread. With so many short lines, pick the winner and you should be able to do very well against the number.
Indianapolis Colts Vs. Houston Texans (-1) Total: 48.5
Seattle Seahawks Vs. Dallas Cowboys (-2) Total: 43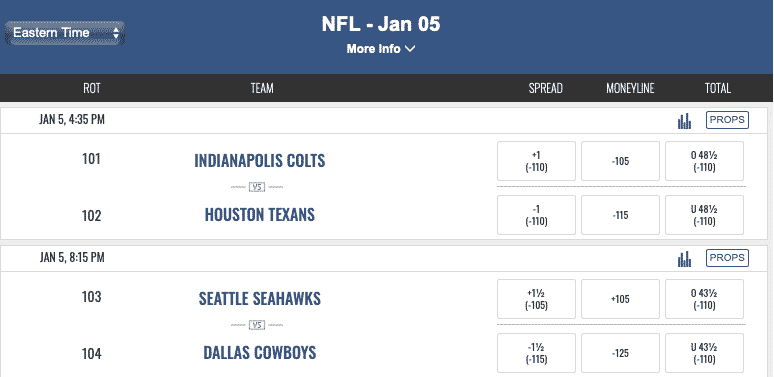 2. January 6th: NFL Wild Card Weekend
LA Chargers Vs. Baltimore Ravens (-3) Total: 42
Philadelphia Eagles Vs. Chicago Bears (-6) Total: 41
3. January 7th, 2019: NCAA National Championship Game
Props will be a-plenty in this game, and while none are out at the time of this writing, much like the Super Bowl, you'll be able to bet on everything from the coin toss, length of the national anthem, Gatorade color, and everything in-between. Tua Tagovailoa looks to accomplish the perfect season against true freshman Trevor Lawrence and the all-world defensive line of Clemson in which should be one of the best National Championship games of all time, which is taking into account the instant classic when these two teams faced with Deshaun Watson putting together an instant classic as time expired.
Alabama Crimson Tide (-6) Vs. Clemson Tigers Total: 59.5

4. January 12th: NFL Divisional Round
TBD Vs. Kansas City Chiefs
TBD Vs. LA Rams
5. January 13th: NFL Divisional Round
TBD Vs. New England Patriots
TBD Vs. New Orleans Saints
6. January 14th – January 27th: Australian Open (Grand Slam #1) Tennis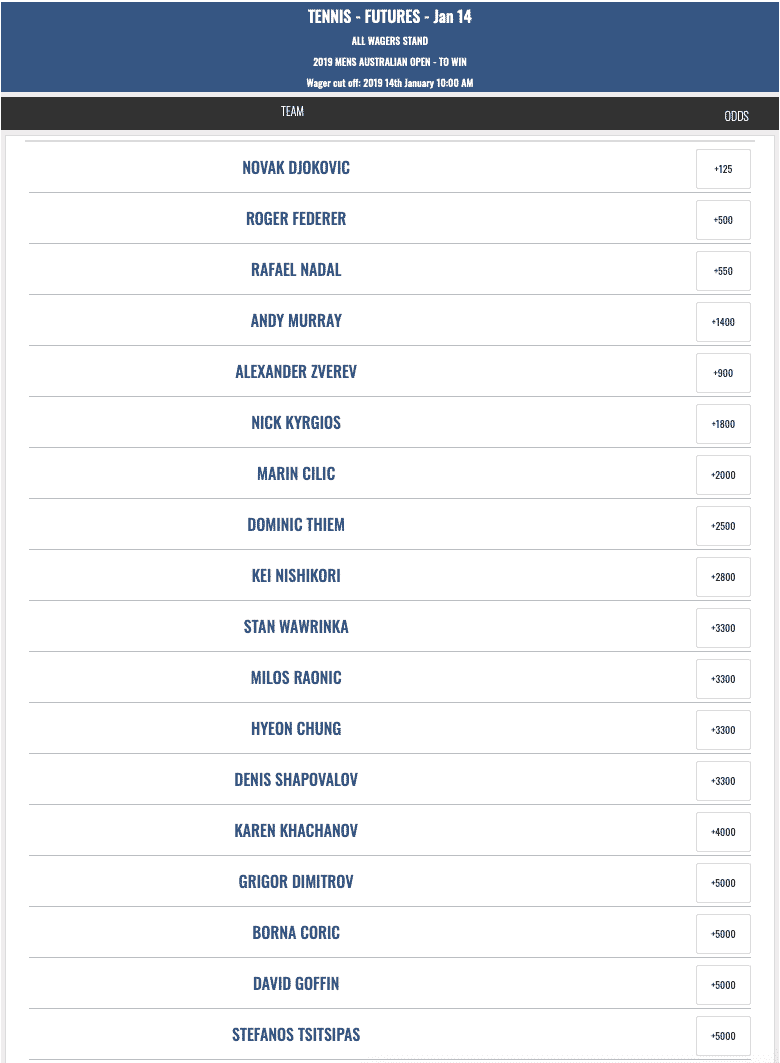 7. January 19th: UFC On ESPN+: Henry Cejudo Vs. TJ Dillashaw
The UFC heads over to ESPN to start their mega-TV deal in 2019 with the first action being a 'champion Vs. champion' matchup between TJ Dillashaw and Henry Cejudo. The UFC also showcases Paige Vanzant in this situation which is pretty smart being as she's you know, not bad to look at: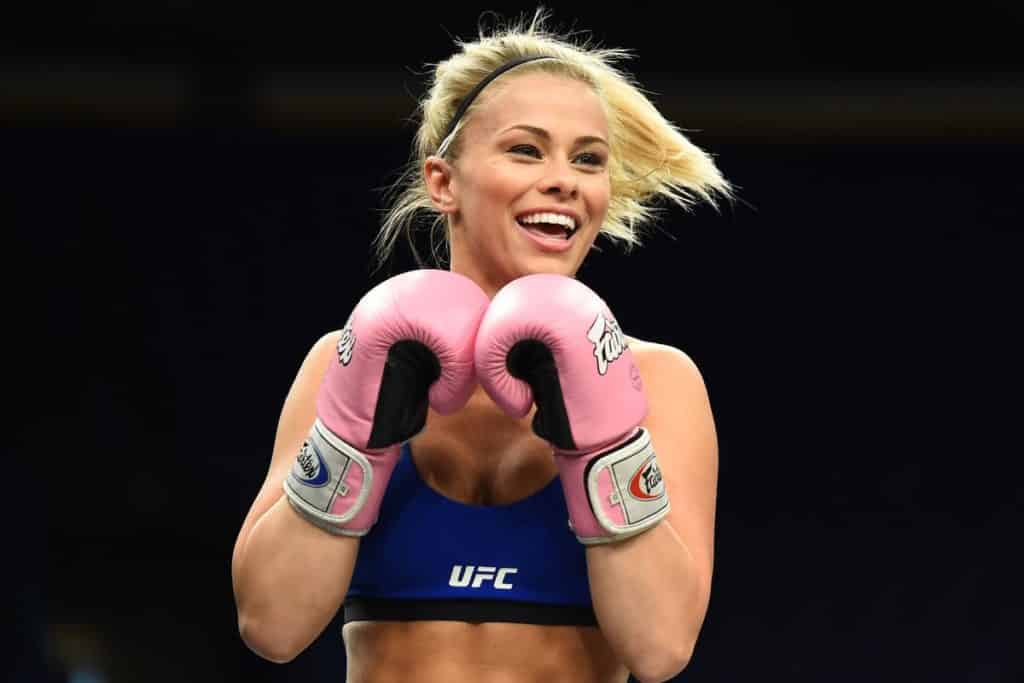 Don't take her lightly though, she can scrap: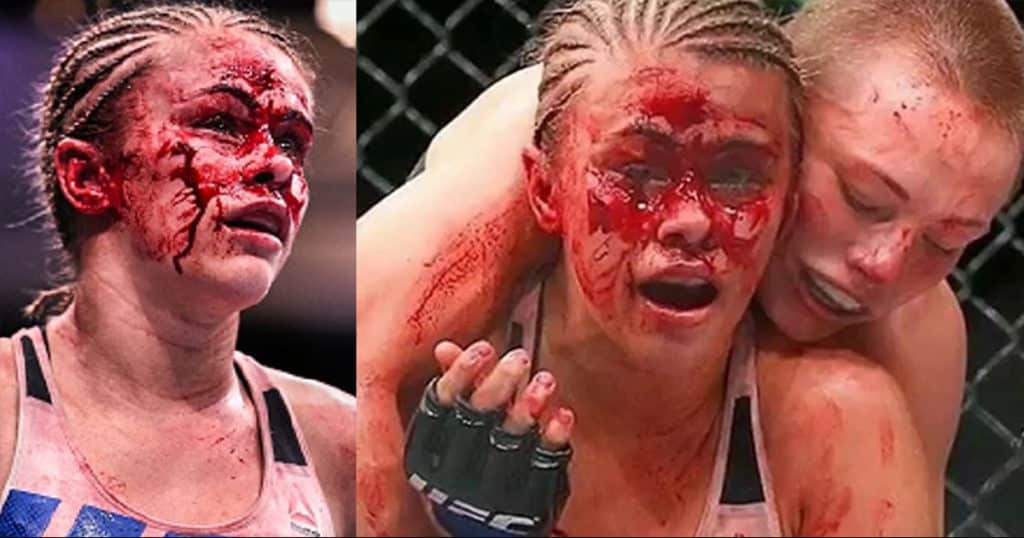 The rest of the card: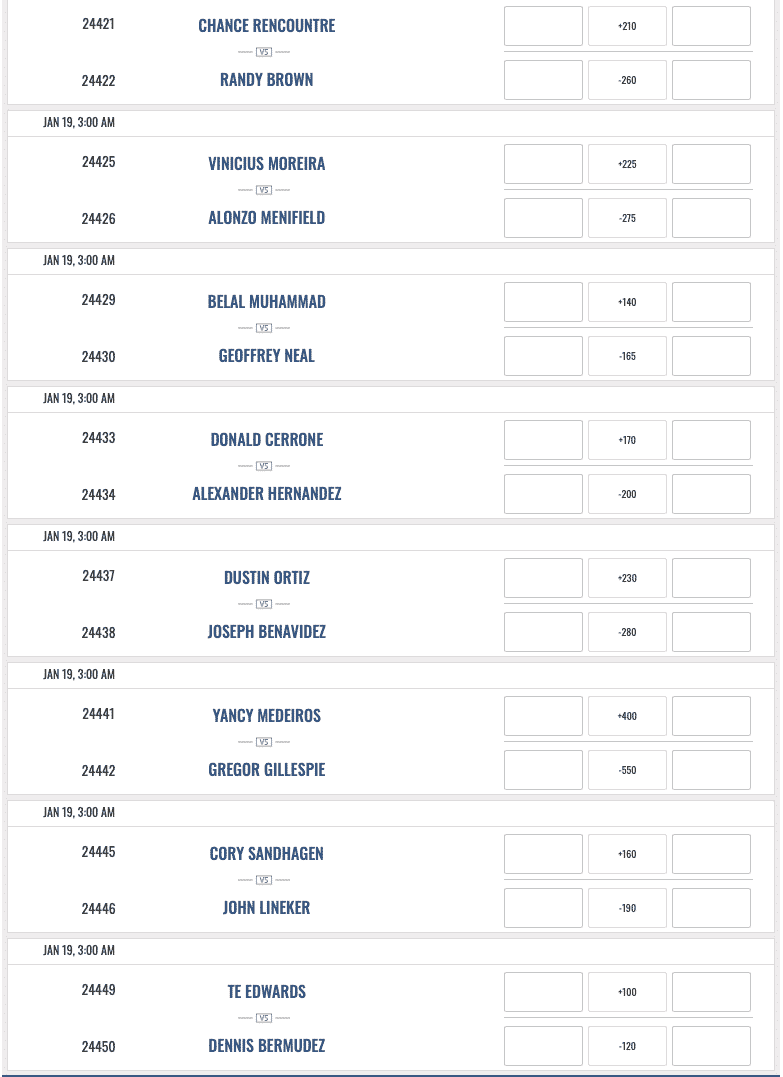 8. January 20th: NFL Championship Round
A new AFC and NFC Champion will be crowned.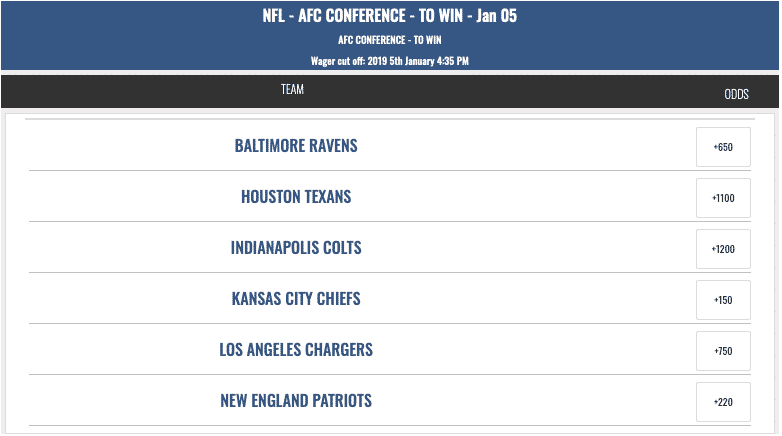 9. January 27th: WWE Royal Rumble
If you're not betting on the Royal Rumble, I'm here to tell you it's one of the best events that you're not getting action down on. If you're looking to enter a Royal Rumble pool, I'll be running the annual one via Twitter, just reach out via direct message at @ChristianPina. 30 men and 30 women line up for a spot in the main event of…WRESTLEMANIA! If you're looking for how to wager on it, you select a number between 1-30 for both the men's and women's matchups. I mean, just take a look at what you're missing:
The action is fast and furious, mybookie.ag will also have regular odds for the winner.
Men's
Drew McIntre +120
The Miz +800
AJ Styles +800
The Rock +900
Andrade 'Cien' Almas +1600
John Cena +2000
Bobby Lashley +2000
Dean Ambrose, Dolph Ziggler, Braun Stroman +2500
Women's
Alexa Bliss +1600
Carmella +2000
Ember Moon +2000
Bayley +2500
Nia Jax +2500
Sasha Banks +2500
Natalya +2500
Ruby Riott, Nikki Bella, Naomi, Kairi Sane +3300
10. January 27th: Bellator: Bader Vs. Emelianenko
Yes, this is the minor leagues of MMA, but it's still two heavyweights locked in a steel cage together in a fist fight, enjoy it.
11. January 27th: NFL Pro Bowl
This game was at one time actually something to get excited about, but The NFL's all-star game has lost much of its luster as of late. It's available to bet on, so it made this list, but it's barely watchable at this point.
Full rosters can be found here.