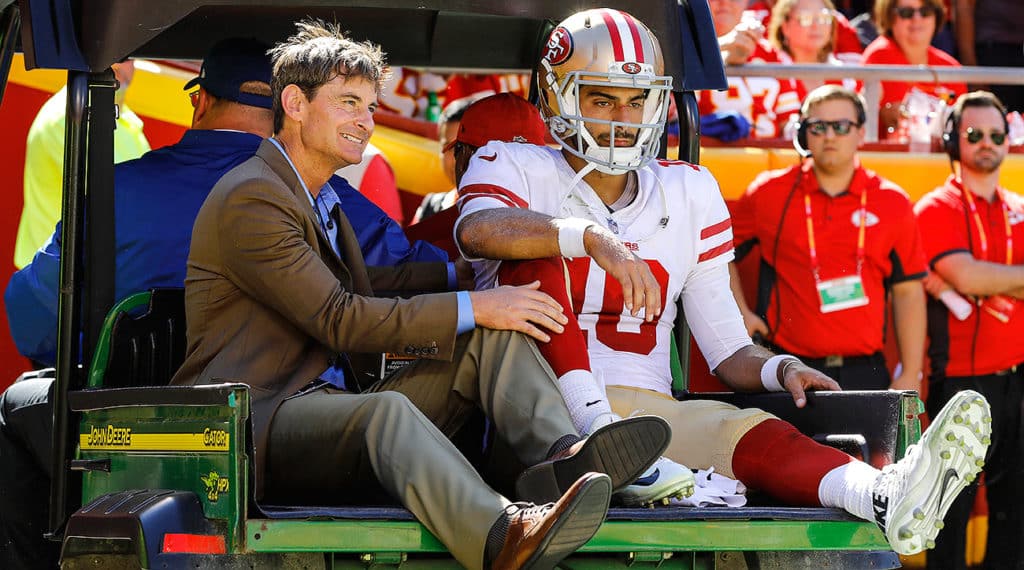 1. Update On The LifeLess Spread
Again, over the last four years, the spread has mattered one-two times a week within the NFL, but the tie situation is somewhat throwing a wrench into the data. Last week, the spread mattered twice out of sixteen games, this week, Arizona and Indianapolis (second straight week for Indy) were the only two. YTD: 7 times out of 48 games.
Remember-When a favorite wins the game straight up, they cover the spread 85.1% of the time over the last three-plus years and when an underdog covers, they win the game 82% of the time. 
Moneyline it. Don't take the points and reduce your break-even point. Conversely, parlays-not teasers are more profitable, despite the stigma.
2. Upsets, Upsets, Upsets
Well, sometimes. You can call yourself a sharp all you want but if you really believed The Buffalo Bills were going to win by twenty one points against The Minnesota Vikings, I think you're a liar. After The Tampa Bay Buccaneers won outright as ten point favorites in week one and won by six points in week two against The Philadelphia Eagles, Buffalo came in with the biggest disparity of winning on the young season from a spread perspective.
Underdogs are having a great season as a whole, but these past three weeks have been a show that no game is safe in The National Football League. Heading to another upset, Tennessee somehow won outright as nine point favorites and is getting it done with a gimmick offense. There's not much of an excuse for Jacksonville here as you can not no-show in a divisional game no matter the perceived level of opponent in Tennessee.
3. What To Do With The Patriots?
Look, if you're reading this article, chances are you know I was bored raised in Boston. I've always taken my fandom out of it because frankly, I like money much more than I like The Patriots. With that being said, they've made it very easy to do both, being the best bet in the National Football League at just under 75% cover rate for the last three plus years. They break every gambling rule, including 80/20, teasing through zero's, double digit favorites, you name it-they cash it. The NFL is all about adapting though, and while every single year Patriots detractors look for cracks in the dynasty armor and proclaim this is the season they aren't going to be good, they figure it out. Kansas City was the game week one last year, this was the moment this year.
Matthew Stafford is now 6-47 against winning teams in his career, The Patriots allowed the first 100 yard rusher on a Detroit team in forever, the defense couldn't cover anyone, and the offense was anemic. I've said time and time again, The general public has never been more informed, and they also knew the record of Tom Brady and Bill Belichick off a loss:
Since 2001 (the season where Tom Brady became starting quarterback) the Patriots have been dominant in any game coming off of a loss. Belichick's teams were 41-11 (80%) in games where they lost the week before and now they move to 41-12. So, what do we do? panic? fade? Stop it.
New England has gone from a -1200 favorite to win the AFC East to a -300 favorite. The good news? They have Miami on deck as a seven point home favorite. If you haven't learned to buy low on this team on the rare chances they provide it, I don't know what to tell you at this point. If you're just starting out gambling, it can be a bit more tricky, as you dont' have that "equity" built into the asset from the past several years of making money on them, so you don't feel comfortable giving some of it back, I get that. With Edelman and Josh Gordon returning, the buy sign is flashing here at a very nice reduced price to get ahead of the market before their showdown with Miami.
4. Big Problems In Dallas, San Francisco, And Houston
I tried to tell you Dak Prescott isn't good and with zero weapons outside of Zeke Elliot, it's finally coming to fruition. The fact that his passing prop bets are still being set above 200 yards is a bit insane to me, as even when being spotted 64 yards on the opening throw of week two, he finished with 170. Fast forward to this week and the prop came in again in a no sweat fashion against Seattle. Dallas has real problems from the top down from coaching, play calling, lack of weapons, and zero offense identity.
They have been a great bet in the under market this year, going 6-0 both first half and full game as they play pretty decent defense, but that's the extent of the involvement there. Philadelphia is going to win this division almost by default, but Washington is really going to surprise because frankly, Alex Smith is a winner. You can do worse than placing a small position on Washington at a fantastic price, Philadelphia just doesn't look right.
As we head to San Francisco, in absolutely brutal fashion their franchise quarterback was lost for the season with a torn ACL. The handsome Jimmy Garoppolo sees his first season go up in flames, and truthfully you may have to ask yourself if he is just injury prone as his time in New England showed. C.J Beathard out of Iowa will now take the reins for San Francisco and will not inspire confidence in anyone if you've seen him play football before, he's Nathan Peterman level bad.
I placed a small wager on Jimmy Garoppolo to win the MVP at 30-1, getting ahead of the market by over 15 dollars, but that's now just a fancy paperweight. San Francisco's season win total looks to be heading for the same fate if you went over eight wins. I think a team knows when they just lost their season, and the first week after seeing that is usually a pretty good bet to go against them with The Chargers coming off another loss.
Que the bad joke: Houston, we have a problem. I really believed this Deshaun Watson narrative had the feelings of Robert Griffin III with Washington and now here we are with Bill O'Brien the odds on favorite to be the first coach fired in The NFL and Watson looking less mobile behind a really struggling offensive line. On the defensive side of the ball, Clowney can't stay on the field and JJ Watt, even off a three sack performance can not do it all on his own.
The win for New England against Houston looks worse and worse and while from a fantasy perspective or prop market there are a ton of weapons on that team, they just can't seem to figure it out as usual. Watson will never be cheaper and they need to capitalize on his rookie contract, but Watson needs to make better decisions with the football. I really do think a coaching change me be what's best for this team.
5. Contrarians Are Making A Comeback
It's not secret contrarian bettors have had a hard few years in the NFL lately, but underdogs are making a comeback this season and contrarian bettors are cleaning up. Teams receiving less than 30% of the bets this week, The Giants, The Bills, The Cardinals, The Lions, The Titans, and The Redskins all came in to line contrarian bettors pockets in week three.
In week two, underdogs Kansas City, Tennessee, Indianapolis, Jacksonville, Dallas, Miami, and Tampa Bay all won outright (see a pattern here?) while Oakland, Cleveland, and Detroit covered their respective point spreads.
The NFL is all about adapting, and when things start to not be profitable is when you need to make adjustments. No one has pounded their chest and told you to ride the wave of public favorites coming in more than me, but you have to be able to adapt on the fly rather than just take a beating waiting for things to regress if you want to be out in front of the market. When to do that, however, is up to you.