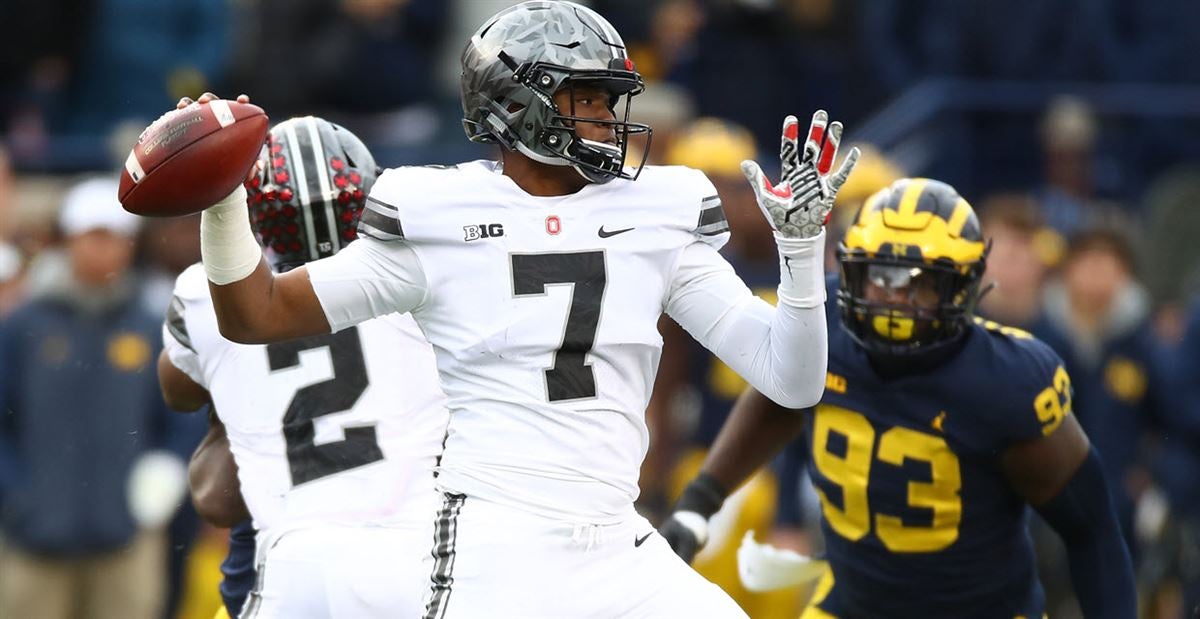 If you did not know by my Twitter handle (@IPlayedD1), I played ball at Northwestern University. With my five years of experience there, if there is one thing I at least somewhat know when it comes to college football, it's the Big Ten (except for last week, we can forget about that). I've played in front of 4,000 people at 11:00am in West Lafayette, Indiana when its 37 degrees, overcast and windy, while the 15 students that actually came to the game haplessly chant 'Boiler Up' as we stomp them by 30.
I've also played in the Big House in front of 120,000 fans where we got stomped by 30 and it was so loud I couldn't hear myself think, let alone hear a snap count. Goddamnit, the Big Ten is special. So, throughout the year I will be giving you my picks and previews for the Conference. Put on your big boy pants on, drop your SEC bias and let's talk some Big Ten football.
Troy vs. Nebraska , 9/15 12:00 pm CT
The play: Troy +9.5
Nebraska burned me last weekend. But, this play is not about that result. Nebraska's QB Adrian Martinez is a game time decision and if he goes (which from what I'm hearing is not a guarantee at all), he will mostly likely be hobbled. The interesting point here is that after Martinez won the starting job, both of the back-up QB's transferred and their depth chart behind Martinez consists of two walk-ons. That info right there is why they pay me the big bucks (they don't). Additionally, Troy is a very, very solid group of 5 team that clearly is not scared when playing the big boys (see LSU game last year) and should be able hang with Nebraska.
Miami Ohio vs. Minnesota, 9/15 2:30 pm CT
The play: Miami OH +13
I am still not a believer in PJ Fleck and this Minnesota team. Is it maybe because Western Michigan beat NU week 1 of my senior season and PJ Fleck talked shit to me while I was on the field as we had just fumbled the ball through the endzone for a touchback that lost us the game? No, has nothing to do with that. The real reason I like the Red Hawks here is that they have two loses as favorites this year and are being severely undervalued because of it. Last week they lost to Cincinnati in the pouring rain, mitigating Miami's best player, Senior QB Gus Ragland, and the previous week they lost to a solid Marshall team by one score.  Solid MAC teams hang around with mid-level Big Teams, they just do. Give me the Red Hawks to cover.
OSU vs. TCU, 9/15, 7:00pm CT
The play: OSU -12
As much as it pains me to say it, I am buying OSU this year. I thought JT Barrett was one of the more overrated players in all of college football the past few years and having somebody like Haskins at the helm over their offense has taken them to new heights. The SMU result may look good on paper for TCU, but not only was that game close until two non-offensive TD's busted it open, SMU is legitimately terrible this year. While OSU's opponents have been, how do you say it, well, also legitimately terrible, they have looked like a machine and have had their starters out by halftime. This is more of a gut play for me, but I see OSU rolling here.
BYU vs. Wisconsin, 9/15, 7:00pm CT
The play: BYU +22.5
A dirty little secret in the Big Ten currently is that Wisconsin has looked just okay in their first two games despite final scores that may say otherwise. New Mexico lead 7-3 at the end of the first quarter, trailed 10-7 at the half and the game wasn't a blow out until Wisconsin scored 21 fourth quarter points. Wisconsin's first week 34-3 result against Western Kentucky looks even more pedestrian when you consider that WKU lost to Maine last week. BYU is improved after last years disappointment and Tanner Magnum is still somehow on campus slanging root beers and doing weird Mormon stuff. While I don't expect the Cougars to be knocking on the door of winning this game, they should have the dudes upfront to not be pushed around and stay in the number.
Kent State vs. Penn State, 9/15 12:00 pm CT
The play: Kent State +34.5
In 2017 Kent State stunk. They won 2 games and only average 13 ppg on offense. This is not the same Kent State team. They have a former Auburn commit JUCO transfer at QB, gave Illinois a scare week 1 and destroyed a good FCS team in Howard week 1 (who they almost lost two last year). We've already seen PSU let less talented teams play with, and almost beat, them this year. While I don't think the Golden Flashes will take the game to OT, they should have enough juice to stay within the number. Additionally, PSU has OSU to look ahead to.