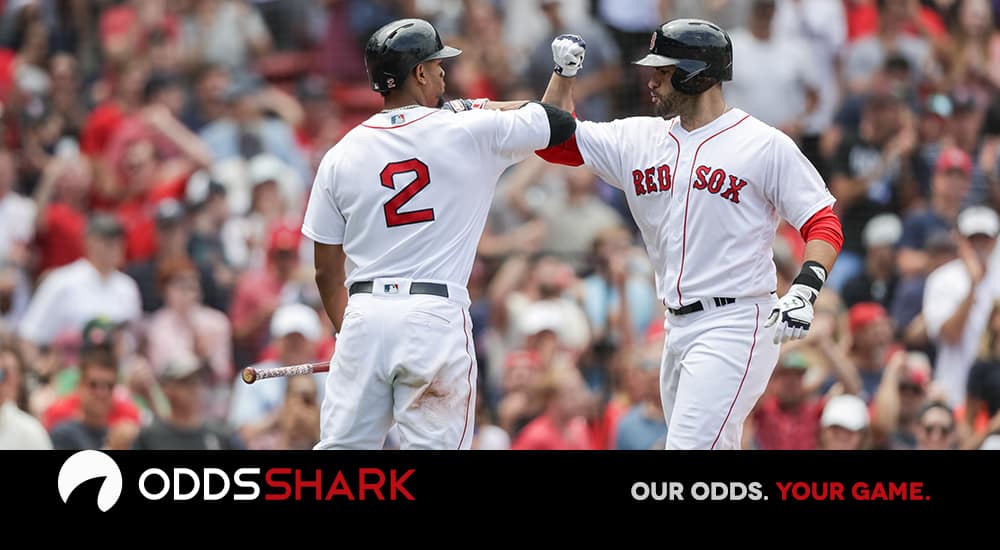 This year's list of top contenders to win the World Series is as inseparable as it has been in recent memory. A strong case could be made for each of the top three teams currently sitting atop the betting board, and all three reside in the American League.
The Houston Astros are the current favorite on the odds to win the World Series going off at +400 to do so at sportsbooks monitored by OddsShark.com. The defending champions are difficult to make a case against, averaging 5.05 runs per game while allowing an MLB-lowest 2.94 runs per game. With an offense that can hang with anyone and the best pitching staff in the majors led by Justin Verlander, Gerrit Cole and Charlie Morton, this will be a tough team to beat four times in a best-of-seven series.
What keeps the Astros from being an even bigger favorite is a pair of dangerous contenders in the AL East in the New York Yankees and the Boston Red Sox, who are each going off at +450 to win the World Series. Boston owns the best record in the majors at 68-30 and is coming out of the all-star break with a 12-1 record over its last 13 games. Led by Mookie Betts and J.D. Martinez, the Red Sox have the league's best offense averaging 5.41 runs per game.
The Yankees are second in the league in both run production at 5.19 runs per game and runs allowed at 3.48 per game. New York also entered the all-star break with 161 home runs, 27 more than Boston in second place. Acquiring another starter before the trade deadline to join Luis Severino atop the rotation could put the Yankees over the top.
The Los Angeles Dodgers (+650 on the World Series odds) made their move over the break, trading five minor leaguers for Manny Machado. Machado is one of the best players in the game, and he joins a team that is mostly intact from the group that came within one win of winning the World Series last season.
Other World Series hopefuls include the Chicago Cubs (+700), Cleveland Indians (+1200), Atlanta Braves (+1500), Philadelphia Phillies (+1500), Milwaukee Brewers (+2000), Arizona Diamondbacks (+2000), Washington Nationals (+2200) and Seattle Mariners (+2500).