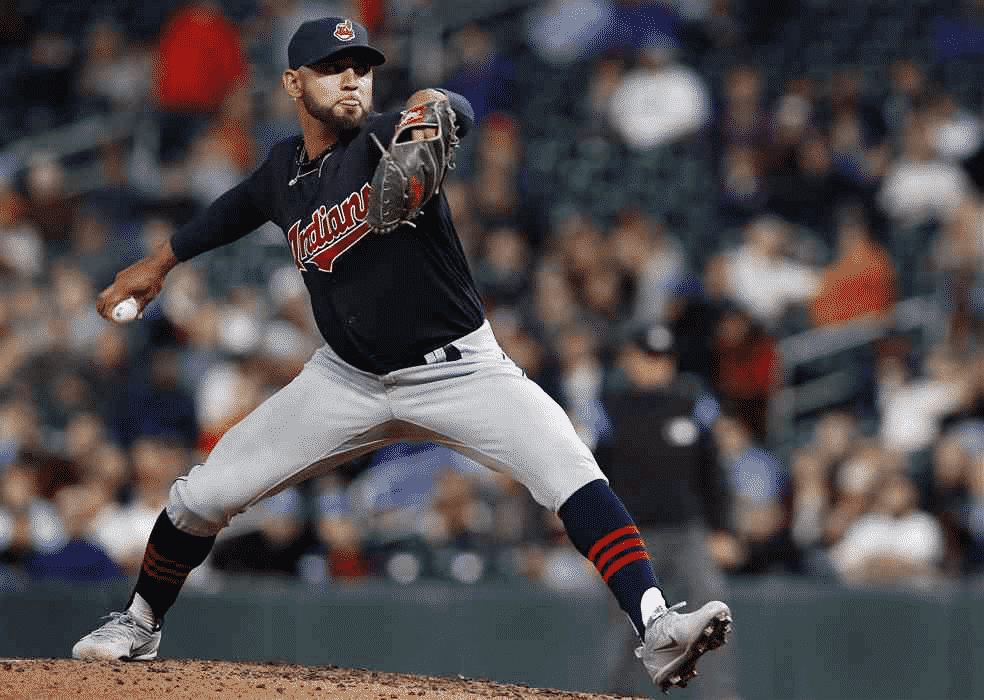 1. All-Star Teams Taking Shape
The AL and NL All-Star teams are taking shape as we come into the home stretch about two weeks away, and are pictured below as the current vote leaders: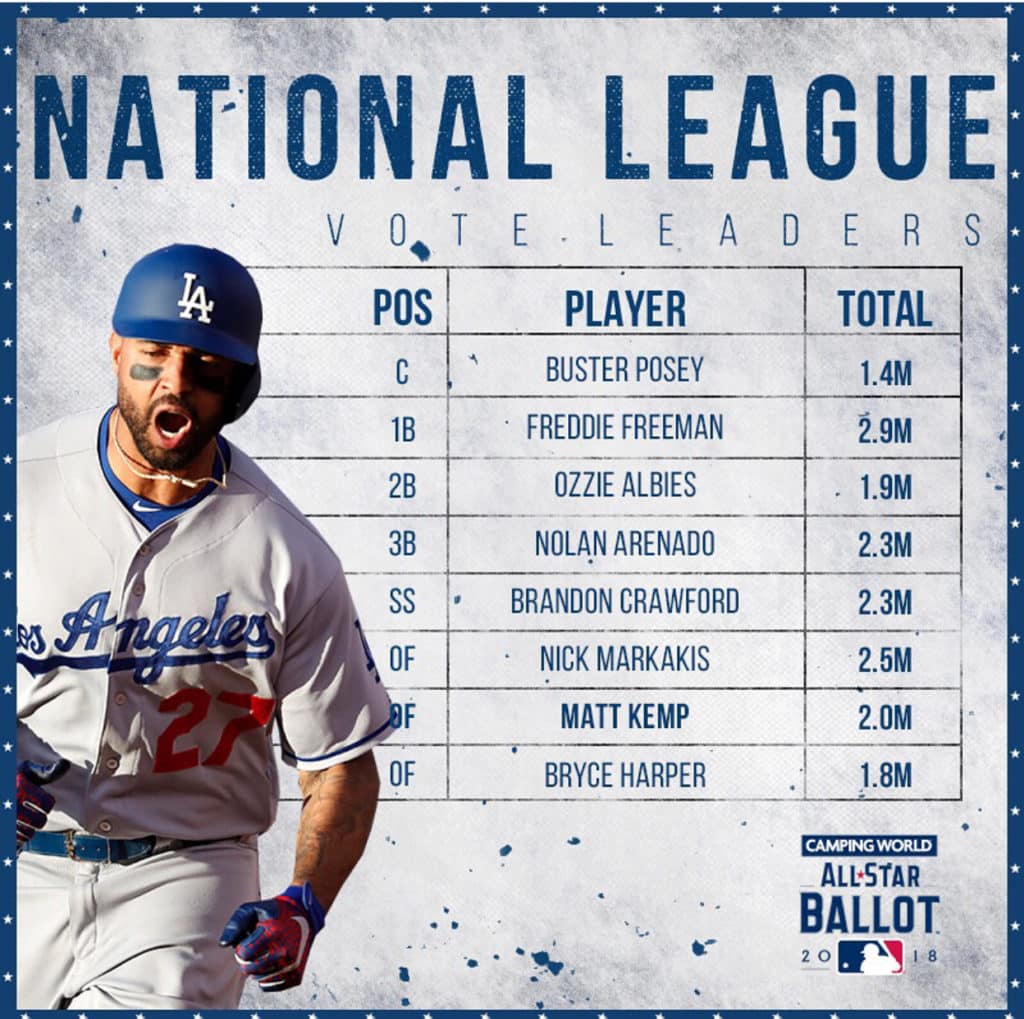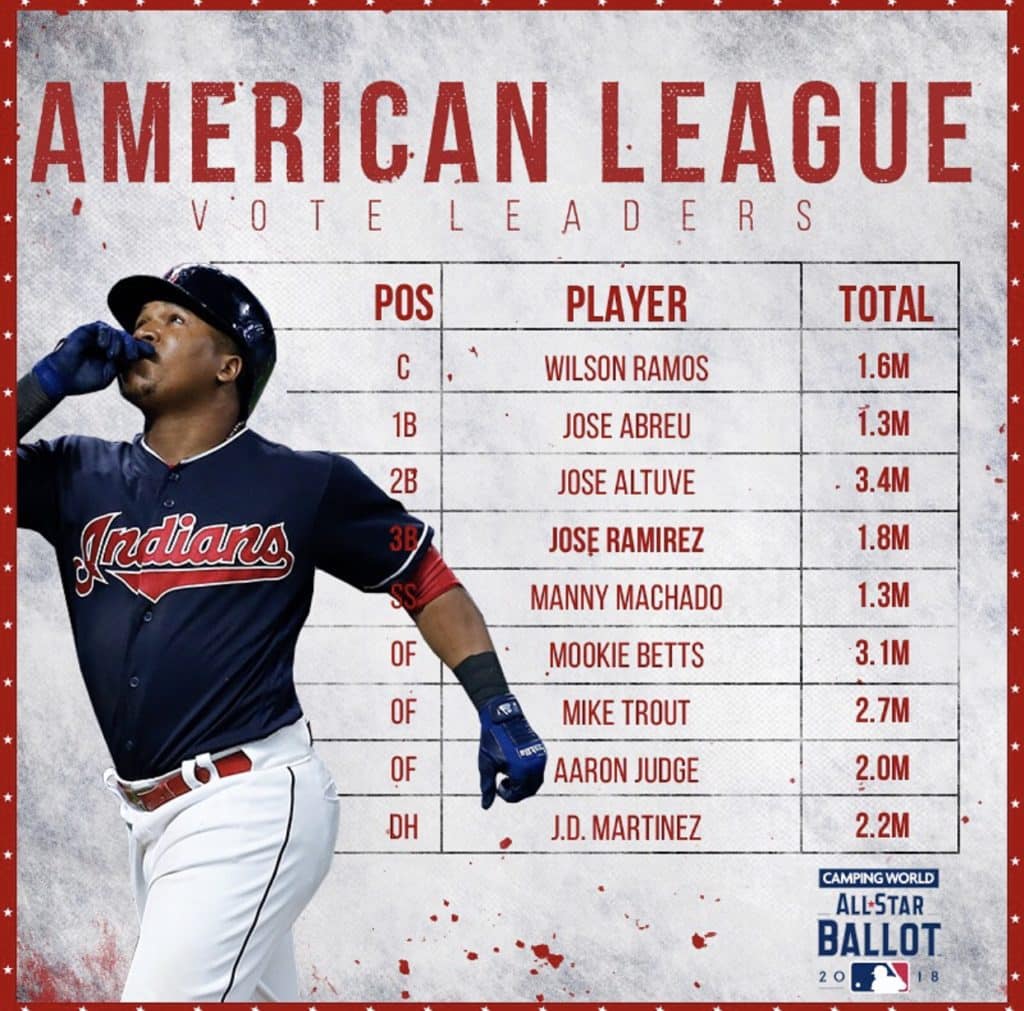 If you'd like to get out and vote, you can vote five times per day on MLB.com via the link below:
https://www.mlb.com/all-star/ballot
If Derek Jeter being an all-star every single year didn't tell you enough that it's time for a change in the voting process of MLB's all-star game, maybe this year will do it for you as Buster Posey probably has no business being there and Francisco Lindor probably should start over Manny Machado, but for the most part both of these starters are deserving.
2. The Injury Bug Continues To Linger In Cleveland
Indians right-hander Danny Salazar underwent arthroscopic right shoulder surgery Monday morning in Dallas and will miss the remainder of the 2018 season.
Dr. Keith Meister performed an arthroscopic debridement and bursectomy on Salazar's throwing shoulder. He will not throw for 12 to 16 weeks.
On top of this, there is still no timetable for Andrew Miller to return to action from a lengthy DL stint. The good news for Cleveland and their fans is that they are only 8 games above .500 but thankfully play in the worst division in baseball, so this really isn't going to matter as they can probably take the last month of the season to rest their players and will be just fine. It may come into play from a season win totals perspective, however as they will have this division wrapped up by the end of July. Cleveland being able to rest so many players is truthfully so key for them that they deserve a futures price bet, all day long.
Cleveland Indians To Win American League +350
3. Trade Deadline Possibilities
There is a fantastic article up on MLB.com in vast detail the trade deadline possibilities that I couldn't have possibly written up any better including the latest on Manny Machado, J.A Happ, Rasael Iglesias, Michael Fulmer, Matt Harvey, Padres' bullpen, Marlins bullpen, and many more. see below: