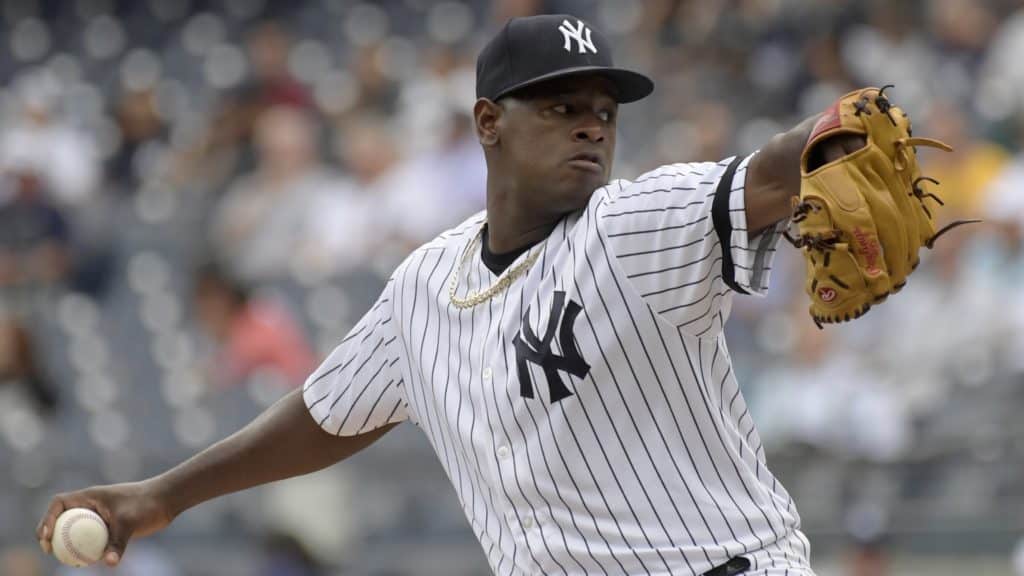 Sunday Night Baseball Game Info
Time: Sunday, July 1st @ 5:08 PM Pacific
Location: Yankee Stadium, Bronx, NY
Weather: 91 degrees, wind 9 mph S
TV: ESPN
MoneyLine: Boston Red Sox (+160) Vs. New York Yankees (-190)
Spread: Boston Red Sox (+1.5) -135 Vs. New York Yankees (-1.5) +115
Total: 8.5 (-110)
Side & Total
Wow. Just wow. I can rant here about how Yanks/Sox is such an epic rivalry but I'm far more interested in these lines. I listed the MyBookie.Com price but I'm seeing this one all over. From +190/-205 all the way to +152/-177. Look I like both these pitchers.
Price has rebounded from a subpar (for him) start to his Sox career and looks every bit the ace he was in his Tampa glory years this season. Meanwhile, Luis Severino is proving last year was no fluke. He is without a doubt a top 3-5 pitcher right now. The line is all over. Take it how you like where you can get the best price. It's a rare coin flip there. Personally, I feel under 8.5 is the play here. Should be a pitchers duel then the bullpens will take over.
Props
Runs/Hits/Errors is sitting at 26. Take the under there all day. Combine that and the total and you should make out for yourselves pretty nicely. This will definitely be a marathon drawn out Sunday night game. Expect to see relievers come in for one batter. Ugly=zeroes.
Daily Fantasy Plays Sunday Night
I rarely endorse taking pitchers here but I feel you have to take both here. The key in that scenario is budgeting yourself properly. Not sure what the exact lineups will be here but trust me it's going to be a bit like Neil Walker or Brock Holt that will end up getting you paid. I'm about as close to speechless as I can be.
This line is going in so many directions I imagine it will change. My gut feeling tells me Yanks handle this one and Severino goes a solid 7 innings. Find the best price you can get and roll with the under.