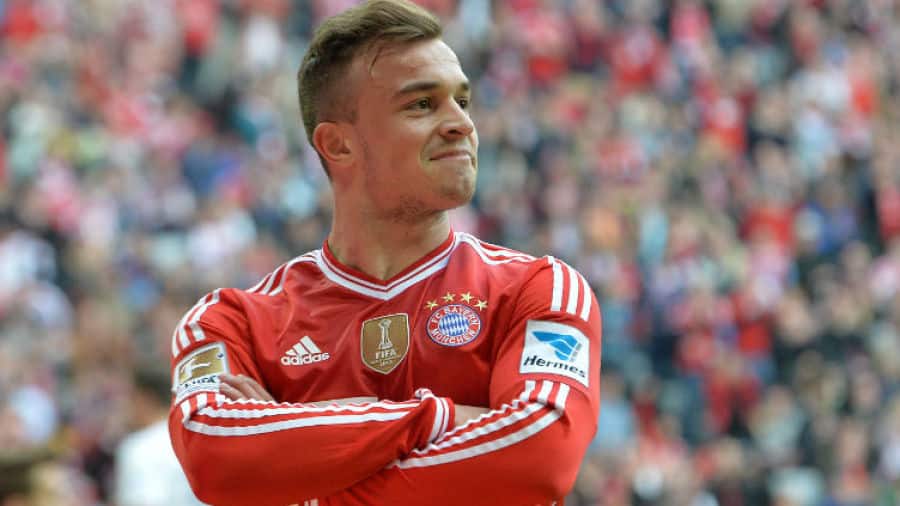 The World Cup is Soccer's biggest showcase. It only happens every 4 years, and when it does, the world stops and takes notice, with 46% of the world's population tuning in for the last World Cup final. This audience includes all the managers and chairman of every major club on the planet.
As gamblers, we will be trying to identify the usual suspects and focusing our attention on the likes of Brazil, Spain, and Germany. However, there is major money to be made from identifying the team who can have a decent run in the tournament- which will often in result in an underdog having all its key players being snapped up by the biggest clubs in Europe. There will also be a lot of players who are unhappy at their clubs, looking to use the world stage to prove their worth or to secure their exit. All of the aforementioned points make the World Cup Soccer's ultimate shop.
Let's have a look at the players on show and who could be potentially auditioning for your club:
Category A
These players aren't going anywhere. They are completely secure at their clubs, in that they are completely happy with both their wages and the ambitions of their club. They will 100% NOT move this summer and may end their career where they are.
Selected list of players:
Messi, Ronaldo, Griezmann, Ramos, DeGea, David Silva, Lukaku, Suarez, Pique, Aguero, Neuer, Hummels, Modric, Busquets, Diego Costa, Coutinho, Rakatic, Marcelo, Kross, Mbappe, Kimmich.
Summary
None of these are going to go. Griezmann turning down Barcelona to stay at Atletico says a lot about the team spirit at that club and the players love for Simeone and the supporters. Athletico could be challenging for both La Liga and the Champions League next year. Cristiano Ronaldo is the only remote possibility if the manager wants to go move ahead with the youth of Isco, Asensio, and Bale, but it would be career suicide if it fails.
Category B
Although high unlikely to go anywhere, these players could be lured to the likes of Barcelona or Real Madrid for anywhere between €100m to €200m, especially if they play for teams that haven't made the Champions League like Milan, Chelsea or Arsenal, or have a poor wage structure like Tottenham or Napoli. This category applies to many of the Belgian and French players.
Selected list of players:
Neymar, Dybala, De Bruyne, Kane, Ali, Kante, Salah, Hazard, Mertens, Godin, Higuain, Cavani, Pogba, Matic, Lewandowski, Mane, Eriksson, Douglas Costa, K Walker, Gabriel Jesus, Isco, Asensio, Lingard, Marquinhos, Varane, Thiago.
Summary
Asensio and Isco make this list due to the fact that Gareth Bale scored twice in the Champions League Final, cementing himself as a Madrid hero. Bale originally looked on his way out under Zidane, who preferred Asensio and Isco, however, the new manager may have other ideas.
Lewandowski has been linked to a move to Real Madrid or Manchester United for many years, whilst Neymar is already unhappy at PSG. Godin is one of the best defenders in the world and would walk into any team in the world, but much like Griezmann is likely to remain loyal to Simeone and Atletico. Every big side will be looking at Liverpool's Mo Salah and Tottenham's Ericsson- putting more pressure on both clubs to delivery silverware next year.
Category C
These are players on the fringes of being world class that may be available for anywhere between €40m and €90. They may be playing for clubs for on the fringes of Champions League, coming to end of a contact, making them certainties to move, or they may be struggling to get first-team football at a top European team. A good World Cup could add €15m-€20m to their transfer valuation.
Selected list of players:
Draxler, Alderweireld, Stones, Koulibaly, Perisic, Alisson, T Muller, Vetonghen, Willian, Courtois, Di Maria, Pickford, James Rodriguez, Lindelof, Gundogan, Rashford, Rudiger, Lemar, D Sanchez, Bernardo Silva, Banega, Biglia, Carrasco, Witsel, Cuadrado, Xhaka, Mandzukic, Schmeichel, Benatia.
Summary
It wouldn't be a surprise to see any of these moves. Alderweireld is out of contract next year, so he looks certain to move, as does Lemar, who's likely to sign for Atletico. Willian, Draxler, James Rodriguez and Di Maria are all World class players who will no longer want to spend most of their season on the subs bench. Inter Milan will do very well to hold on to both Perisic and Icardi, who shockingly didn't make the Argentinian squad.
Category D
These players are the most likely to be playing for a move. They seem to be consistent for their countries and smaller clubs, but can they do it they do it for a major club? A few consistent World Cup performances may convince your Europa League level clubs to take a chance for €20m to €40m.
Selected list of players:
Maguire, K Navas, Musa, Shaquiri, Boyata, Rose, J Hernandez, Ochoa, Kjaer, Lozano, Granqvist, Werner, Aspas, Loftus-Cheek, Forsberg, Guardado, Milinkovic-Savic, Carrillo, Fazio, Guerreiro, Augusto, W Carvalho, Ospina, Glik, Piszczek, Kouyate, Sliti, Tadic, Behrami, Ighalo, Hegazi, Dzagoev.
Summary
With Stoke's relegation, Shaquiri is going to be a prime target this summer for clubs all over Europe.
Danny Rose is also very likely to move on after losing his spot at Spurs to Ben Davies. A Good tournament for center-backs Glik, Maguire, Boyata, Granqvist, Fazio, Hegazi and Kjaer could all secure moves, with top center backs currently in short supply. Several Mexicans may join some shopping lists if Mexico does well.
Betting Tips
Shaquiri to move to Liverpool +250
Loftus-Cheek to stay at Chelsea -120
Alderweireld to move to Manchester United +105
Draxler to leave PSG -110