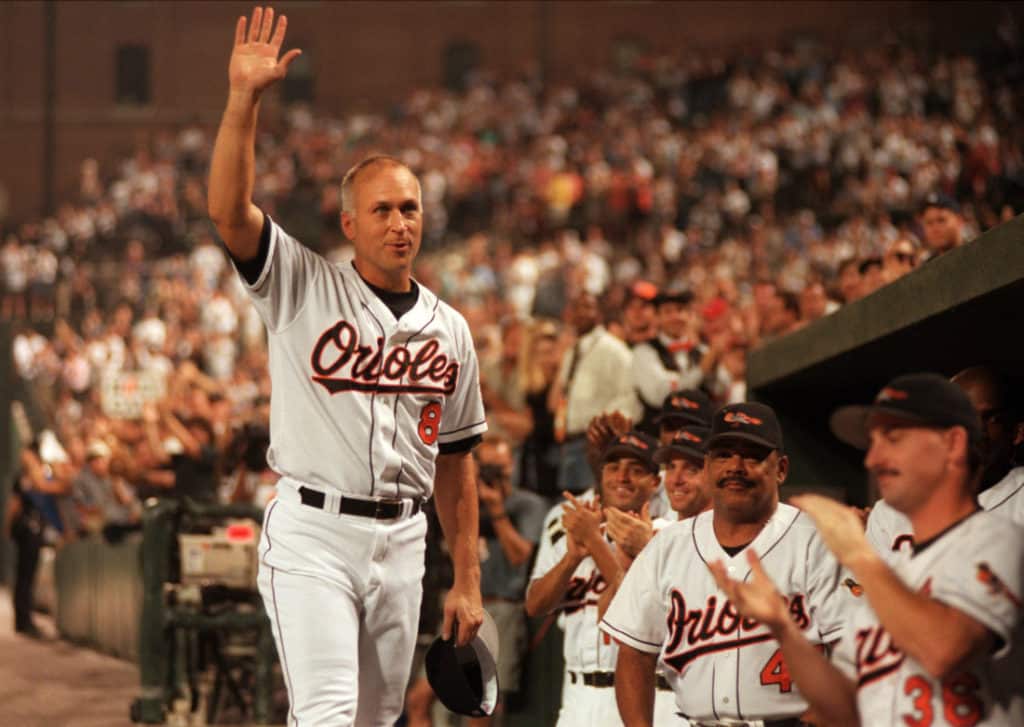 Once in a while, while surfing Twitter you find some threads that make you absolutely question everything, in both a good way and a bad way, to be honest. However, last night I came across one of the best threads I've seen in a while, where Andy Isaac (@WorldOfIsaac) tweeted the following:
Tell me your most controversial sports opinion.

Jordan's flu game is the most overrated/overhyped moment in sports history

— Isaac (@WorldofIsaac) June 12, 2018
I couldn't stop looking through this, and decided it would make for a great article, as I have no shortage of hot and polarizing takes during my time as a somewhat obsessive sports fan and professional sports bettor, so let's dig into them, and as always feel free to tweet your hottest takes, either at myself directly, or in the beautiful thread created by Andy Isaac.
*Note-I've also asked around to some prominent figures within gambling twitter and credited their answer.
My Personal Hottest Takes:
1. If The Cowboys had drafted Johnny Manziel he would still be starting with a better record than Dak Prescott.
We all know Manziel was highly coveted by Jerry Jones during his draft year, and if Jerry had his year, it was actually Johnny Manziel who would have replaced Tony Romo-not Dak Prescott. Behind that offensive line and in the same system a poor quarterback like Dak has somewhat thrived in, Manziel would be a star…but probably would have never went to rehab. After all, it's not as if any quarterback-ever-has done well as a Cleveland Brown.
2. If Tim Tebow got another starting job after Denver he would still be in the league with a winning record.
2010: 1-2 | 2011: 7-3 | 2012: 1-0. Undefeated in the playoffs. His stats wouldn't look great, but he'd have a top 10 winning % of all time.
3. Cris Cyborg Is The Real GOAT, Better Than Mighty Mouse & Would Break Every Record He Owns
If Cyborg had started her career in the UFC, there's a very chance Cyborg would have held the record of title defenses now owned by Demetrious Johnson. I'll go one further, Cyborg has a real chance to beat DJ in a fight…today.
4. Tiger Woods Will Never Win Another Major PGA Tournament
After the downfall of Tiger Woods, he hasn't even come close to winning another major PGA tournament. I've been known to book double odds on Tiger winning any tournament, so come and see me. He's not a top 50 golfer anymore and I have many a longstanding bet that he will never win another major before he calls it a career. 
6. Michael Vick Would Have Won At Least One Super Bowl If He Had A Single Receiver Who Could Catch The Ball
The '07 Madden cheat code is a top-five NFL quarterback ever to me, and I can't be told otherwise. Not to mention, he carried a team of Alge Crumpler and two running backs around for his whole career. People seem to forget that during his rookie season, Roddy White had probably the worst hands of any receiver I've ever seen. I get it, Brady took Reche Caldwell and Jabar Gaffney to the AFC Championship Game, But Vick did more, with less. 
7. Lebron Would Have Six Rings If Not For Kelly Olynyk
If Kelly Olynyk doesn't hurt Love's shoulder…you know the rest.
8. If Michael Bishop Gets A Shot, Tom Brady Isn't A Patriot
This one is for Patriot's fans only, but if the star of NFL Europe gets his chance in Foxboro, the love child of Rohan Davey and Willie Beamon may have blossomed under Bill Belichick.
9. Reggie Bush Is The Greatest College Football Player Of All Time
Bush > Tebow. Human video game.
10. Michael Jordan Was Just Like You
In the worst kept secret in the sports world, Michael Jordan quit basketball to avoid a lengthy suspension for gambling from David Stern. In theory, Michael Jordan's dad was also murdered due to his gambling debts. As the face of the league, Stern had a secret meeting with Jordan and laid out his options. Jordan chose baseball.
Alright, now that my fingers are on fire from those scorching hot takes, let's take a look at some others.
1. The Orioles Saved Cal Ripken's Iron Man Streak
Late in his run for the consecutive record, rumor is he went home after practice and caught his wife smashing Kevin Costner. He was so distraught that he wasn't going to play the next game. Baltimore needed that record, they new Cal needed it, so they said the lights malfunctioned and cancelled that night game.
2. Dez Caught It
Self Explanatory.
https://www.youtube.com/watch?v=1khK6is-Bfs
3. The Patriots should have traded Tom Brady this offseason and kept Jimmy Garapollo
The blueprint is already laid out, although the injury concerns of Andrew Luck complicated it and Manning won a super bowl, in theory, you trade 2-3 years of short term success with Brady/Manning for 12-15 years of contention with Andrew Luck and in this case Jimmy Garapollo.