Brazil
Group leader and world Powerhouse, Brazil, will attempt to capture their 6th World Cup title in Russia.
A 7-1 thrashing on home soil at the Estádio Mineirão in Belo Horizonte, left the soccer universe wondering if the South Americans reign as supreme was coming to an end, after having little success vs. European competition since 2002 in the later stages of this tournament.
The Brazilians answered critics, dominating the CONMEBOL qualifiers only losing one match in its entirety. The transition from Dunga to Adenor Leonardo Bacchi "Tite," has proved to be what the Seleção needed and Tite has this team looking as dangerous as ever. The return of Neymar plays a big role here, and for those wondering if he lost a step, his performance has been nothing short of fantastic.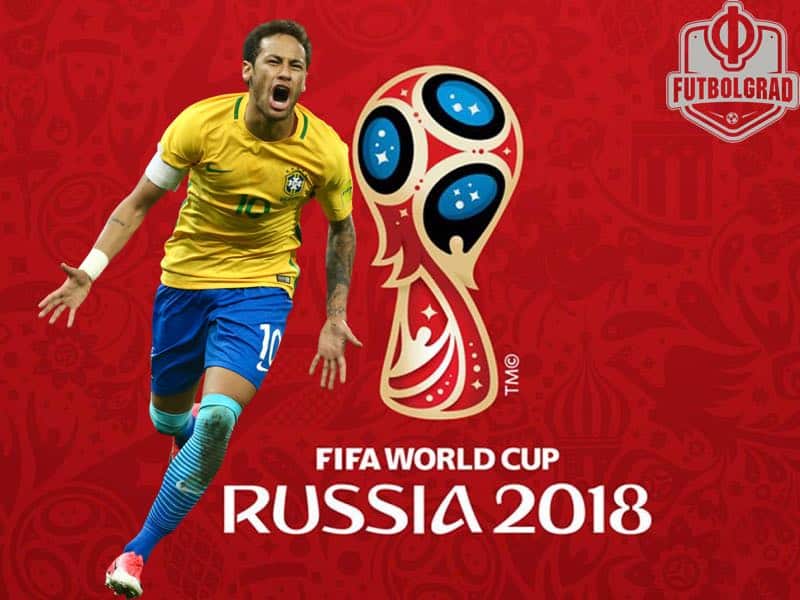 Brazil has a favorable path to the quarter-finals with the potential of playing Mexico in the round of 16, making their price at +450 one of my pre-tournament favorite bets. I personally won't be betting them as a future as I think you can potentially get a better price betting them game by game to advance once in the knockout rounds.
Odds: 4.5-1
Switzerland
As elaborate and flashy as the attack of the previously mentioned Brazil, Switzerland is built on their tight defense. Lining up in a 4-2-3-1 for the most part, the backline of the Swiss isn't one who comes out and takes chances. The defense tends to sit back and patiently wait for offenses to enter their final third. They allow teams to get close to the box, but then quickly attack the ball making teams resort to shots outside the area. To beat this defense, you must be patient and beat them with short, quick passes while moving to open spaces.
Stingy defense is nothing new to the Swiss national team, as they hold the record for most minutes without conceding a goal in the World Cup 2006/2010. The 6th ranked team in the world according to the latest FIFA rankings, will attempt to continue their World Cup success having reached the knockout rounds in 3 of their last four appearances in this tournament. Look for games involving Switzerland to be relatively low scoring matches in which they pick their spots in ultra-conservative matches.
Odds: 100-1
Costa Rica
Los "Ticos" were the Cinderella of Brazil 2014 and will look to recreate the magic they exhibited four years ago.
Costa Rica was drawn in the group of death in 2014, sharing the group with Italy, Uruguay, and England. Not only did they advance to the round of 16, they did so by winning the group earning them a matchup vs. Greece. In the knockout rounds, the fairytale lived on, and they defeated Greece in Penalty shots. Failing to win their matches in 120 minutes would ultimately be their demise, where they were eliminated in the quarterfinals via penalty shootout 3-4.
Fast forward to Russia 2018, and the CONCACAF representers hold a FIFA ranking of 23rd. Los Ticos, play a 5-4-1 style of football, and exercise a bend but don't break mentality. They don't panic when pressured and don't take many chances when moving forward. To beat Costa Rica, you must find holes in the backline that doesn't give you much. They play a slow, methodical game and rely on their toughness to instill their physical nature on teams wearing them down as matches go on.
Odds: 250-1
Serbia
Perhaps the least appealing team in the Group, Serbia can be classified almost as a 6 -4. I know, never heard of before, the backline, as well as two holding midfielders, tend to stay back and not move forward. They like to get possession and push it forward quickly through long balls to their attack.
With a 4-2-3-1, or 4-3-3, you will see the two players in front of the center-backs drop back to help the defense and absorb pressure while crowding the box. The tallest team in the tournament, they only have a few players under 6 foot tall, and the team plays big, physical, football, slowing the pace down in games they are involved in. Serbia has failed to reach the round of 16 since 1998 and to repeat the success of France; they will need to get something out their matches vs. Switzerland and Costa Rica.
Odds: 150-1
Group Prediction: 
1) Brazil
2) Costa Rica