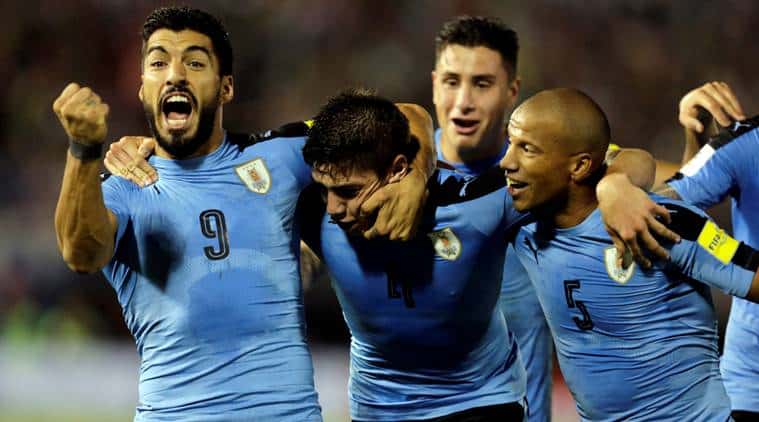 With the World Cup nearly upon us it's time to explore where the value is in betting on the world's most popular sport. FIFA has a ranking that provides us with an estimation of the relative strength of every team in the world. However, the ranking system is overly complicated and not a very accurate projection of how good a given national team is. We can get a better sense of the strength of a team by the odds that bookmakers around the world have placed on teams to win the World Cup.
Judging a team by it's FIFA ranking is akin to judging an NFL team by its win-loss record from the last few seasons. That's because the FIFA ranking incorporates results from all international matches played (including friendlies) over the last four years. A lot can change during four years as national teams go through coaching changes, injuries, suspensions, and player retirements.
For example, Jorge Sampaoli resigned as the manager of Chile in January 2016 after guiding them to a championship in Copa America in 2015. Chile still has a FIFA ranking of #9 despite not even qualifying for the World Cup. This ranking no doubt still highly values the successes of Sampaoli's squads in 2014 and 2015 that played an aggressive and attacking strategy that abruptly changed upon his departure.  Sampaolii was named the manager of Argentina's national squad in May 2017.
By using the odds to win the World Cup for each from MyBookie.ag, we can see a much more accurate ranking of the teams as they are today. Here is a look at some of the biggest differences between the FIFA rankings and their more accurate ranking based on their odds to win the World Cup set by linemakers.
All odds provided by MyBookie.ag
Uruguay
At +2300 checks in with the 9th highest chance to win the World Cup. Their current FIFA ranking of #17 paints a more dismal portrait.
Croatia
Croatia is #10 at +2800 meanwhile their FIFA ranking is #18.
Nigeria
Nigeria has a ranking of #18 based on their odds at +15000 while FIFA has the Super Eagles ranked at #47.
Switzerland
With a FIFA ranking of #6, Switzerland is listed at +8000, good for a ranking of #14.
Tunisia
Tunisia has a FIFA ranking of #14 but at +6200 is tied with South Korea at #31. South Korea is ranked #61 by FIFA.
Now let's take a look at the strength of each of the groups, factoring in the rank based on the combined odds of each team to win the World Cup.
Which group is the real group of death?
Group E with Brazil, Serbia, Switzerland, and Costa Rica is the strongest group. Brazil is the current favorite to win the World Cup at +330, trailed by Switzerland at +8000, Serbia at +15000 and Costa Rica at +40000.
Groups E and C (France, Denmark, Peru, and Australia) are generally regarded as the groups of death
Which group is the weakest?
Group H with Colombia, Poland, Japan, and Senegal is the clear worst group. Colombia has the best odds to win the World Cup at +3300 followed by Poland at +5500 and likely bottom dwellers Japan at +25000 and Senegal at +15000.
Group A with host Russia is generally regarded as the weakest group as it is has by the far the worst collection of teams according to FIFA rankings
Where do we see the biggest difference in group strength when comparing FIFA rankings versus odds to win the World Cup?
By FIFA rankings Group F with Germany, Mexico, Sweden and South Korea is the 3rd worst group in the World Cup. However, their true rankings add up to the second toughest group. Germany at +380 is #2 followed by Mexico (#14, +8000), Sweden (#17, +12000), and South Korea (#29, +62000).