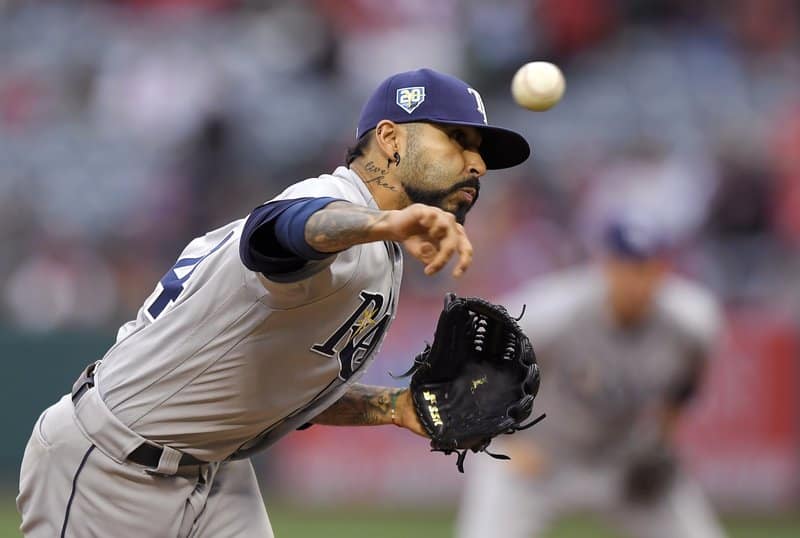 1.The Romo Effect
With Tampa Bay electing to start their "closer" Sergio Romo as their "Starter" it's raised some eyebrows around the league, especially with Zak Cozart. After Romo struck out the side in his first career start, he earned another one pitching another scoreless inning.
The point here, from a money making perspective at least, is that Tampa Bay only does this when the matchups are right and Romo has good stats vs. the opponents,1-3 hitters. So, with that being said, look to eye down the NO-score first inning (-105 usually) whenever Romo is starting…like today..and tomorrow Vs. Baltimore. Not to sound crazy, but this could change the way the game is played.
2. Red Sox Part Ways With Hanley
The Red Sox designated Hanley Ramirez for assignment on Friday making room for Dustin Pedroia in a move which raised some eyebrows while keeping Eduardo Nunez and Jackie Bradley Jr on the roster. Hanley (former red sox #1 overall prospect traded for Josh Beckett) was hitting .254 with 6 home runs and 29 RBI's on the 2018 season while hitting every day in the middle of the lineup.
What this means for The Red Sox and betting is The Red Sox lineup is going to be a little less power heavy, although Mitch Moreland does provide some pop but is a little bit more of a doubles hitter, he didn't get the name "Mitchy-Two-Bags" for nothing.
3. Showdown From The Place Of The Rising Sun
In a very rare occurrence, this weekend Major League Baseball will come across two continents as Shohei Ohtani will get to face off against Masahiro Tanaka. Yes, this would probably be much more talked about if it was Ohtani pitching against Tanaka, but it's still a pretty cool moment for the sport, even if he is just a pinch hitter or DH on Sunday.
Ohtani is making the case for rookie of the year while hitting .319 with 6 home runs, while pitching to a line of 4-1, 3.35 ERA and 11.6 K/9. It's between him and the stud players Atlanta has with both Ronald Acuna and Albies stealing votes from each other…my money is Ohtani.