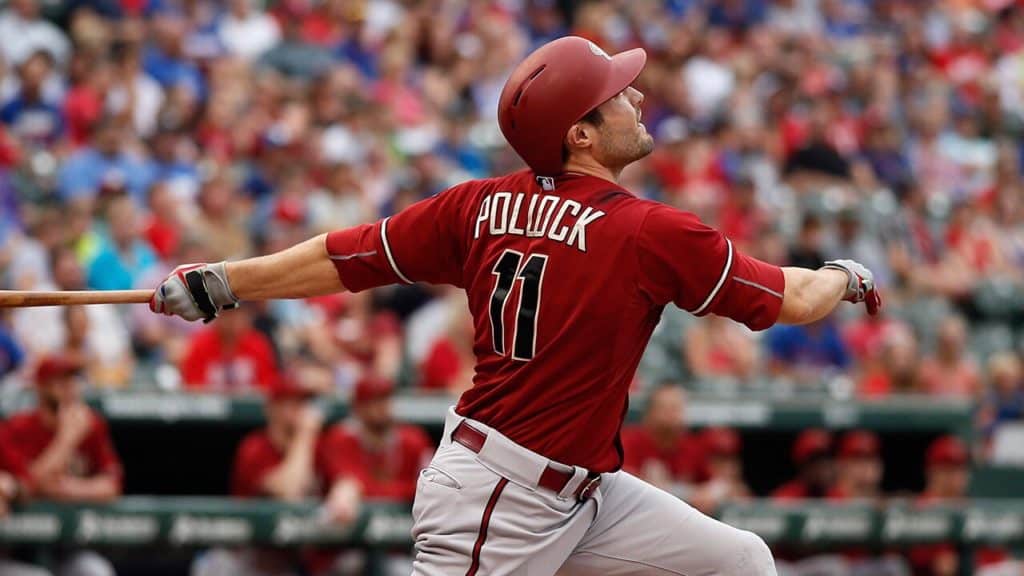 Look I take full credit for the loss last week. I really liked the under 26 Runs/Hits/Errors and didn't factor in a rain delay with a 14 inning fucking game. That said it came down to 27 total despite that so the logic was pretty sound there. That brings me to 1-2* with the big locks so far this season. Tonight's matchup displays two contenders featuring two of the best sluggers in the National League. Many expected Washington's Bryce Harper to be where he's at right now but on the Arizona side, AJ Pollock has proven he isn't experiencing any setbacks after his season-ending injury last year.
For the prop of the week pick, I have to go with the over here on 26 Runs/Hits/Errors. The dry desert air in Arizona gives it a mini-Colorado effect. Doesn't always mean more home runs but less break on pitches leading to more cheap singles. I see this as a slug fest with the over being hit pretty early on.
I love any team scores in the first inning here as well. Last week it hit in an expected pitchers duel and I really like it this week with two top-heavy lineups in a hitters park. I'm seeing that at -115 right now and that seems more than fair. Should probably be -120.
As far as DFS I can't begin to pick a decent lineup so I'm gonna throw a wild card out for this. Take the starting pitchers (even though I predicted offense) and root for base points with strikeouts. Patch your lineup in with low budget value guys and hope one or two goes yard and gives you enough to place. I strongly advise playing the 50/50 and double ups because placing in the top 10 percent of these things is damn near impossible. Better to take the slow money and start stacking for football season. Mark Reynolds at $3,600 seems like a great boom or bust candidate here for low value.
Side note here I went to Dodger Stadium again last night. Got free tickets for old-timers game from my friend. Lady sitting in front of me was reading One Flew Over The Cuckoos Nest while her family scarfed down $100+ in snacks. I bring this up because last time I was there I told my friend the story of when I went to a game at AT&T Park in San Francisco two years ago and sat behind a group of mental patients on an adult field trip. I went with other comedians while in town for shows and one guy kept muttering at us under his breath. Not really sure why I shared this other than two weeks ago I described that to my friend at Dodger Stadium saying that game in SF was like if crew in Cuckoos saw that stadium when they went on their boat trip and made the ballpark their next "crazy people day." Thanks for putting up with all that please follow me on Twitter @scott_bowser. I deal with mental patients at ballparks all the time.