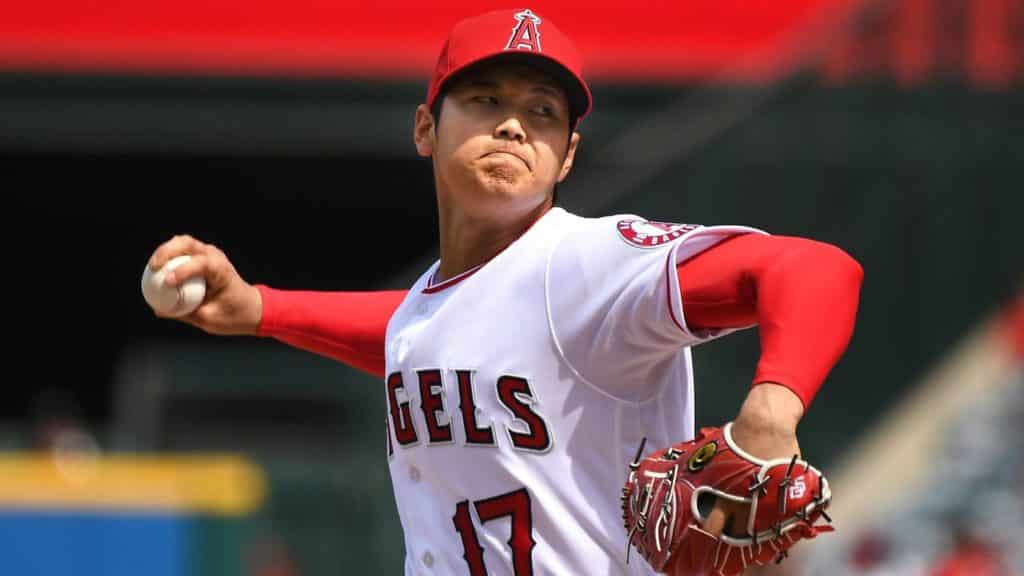 1. Bryce Harper is motived, and it's scary.
It was all in the back of our minds that Bryce Harper would come into the season extremely motived with north of $400 million on the line in a contract year, but this production is not of this world-even for him. I don't care how much the market has shortened, Bryce Harper is worthy of an NL MVP bet right now. He is playing for the financial future of the next 8+ generations of Harper's out there, and it was borderline stupid to not see this coming. Harper wasn't even bad last year, he just wasn't a baseball god, posting a .319 average, 29 home runs, to go along with 87 RBI's, which is largely a discredit to The Nationals for not getting guys on base ahead of him. Harper is hitting .357 with 6 home runs and 12 RBI's on the short MLB season, but there is little in the way of resistance on his claim of NL MVP.
2.  It's early, but Shohei Ohtani is as good as advertised.
Boy, was I wrong. After looking not worthy of a major league roster in the spring, Ohtani has proven to look like Babe Ruth 2.0 on the young MLB season. I faded him on the season at 9.5 wins and of course, it's early, but the only thing more awe-inspiring than his long home runs is his pitching. Whats working for Ohtani is that Japanese pitchers and hitters have a vast history of early success, (Tanaka, Matsuzaka, Ryu, Maeda), however, the league does catch up with them and they flame out very quickly most of the time. Where Ohtani is different, of course, is he also is probably a better hitter than Hideki Matsui, So he essentially has two careers built into one for himself. Much like Porcello, he isn't as good as this recent streak, but when he inevitably goes into a slump, it won't be as bad as that either. Japanese stars have a history of starting fast, and of course "fast" is subjective, it sometimes lasts a few seasons. His stuff is straight up filthy on the mound.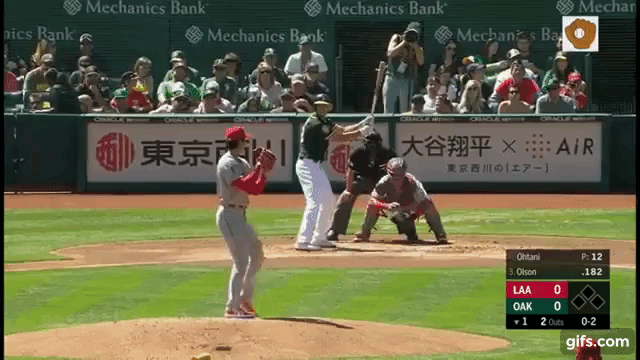 3.David Price Is Back And The Red Sox Finally Look Like They Have Three Cy-Young Winners Pitching For Them
What a difference a year makes. Most people had Rick Porcello primed for some regression, however, my general thoughts were that Porcello wasn't as good as his Cy-Young year but isn't as bad as last season. The thing is, you obviously know what the upside is. Now that the floor is established, he's going to fall somewhere in the middle year-to-year. Chris Sale is the best pitcher in the AL day-to-day Cy-Young be damned. He has a history of falling off a bit in the second half of seasons, but his numbers are just actually human in the second half. Here's the wild card though in David Price. David Price was not healthy last season from the beginning and if you remember, Tommy John was actually on the table for him for a short time. They did what they could with band-aids and duct tape, but Price was never really right. He should have probably got the surgery and came back halfway through this season, but the rehab seems to be going better than expected and he looks great again. Again, this is essentially 10 days into the season, but Price hasn't allowed a run in 2018. If there three Red Sox' aces can put it together one year, this staff rivals The Astros for the best in baseball.
4. #PeopleForgetThat AJ Pollock Is A Top 5 Outfielder
#PeopleForgetThat AJ Pollock was a consensus top 10 outfielder a mere two season ago (right next to Michael Brantley) but that's another story. Pollock was a 20-20 guy with 30-30 upside who was being taken in the top three of fantasy drafts, which doesn't even account for his defense. Last season Pollock while he played in a lot of games, clearly still wasn't right. Pollock is back with a vengeance this season slashing .343/1/6/3 with a 1.082 OPS. Buy all the stocks of Pollock you can in the fantasy or prop market. Michael Brantley may never see his ceiling, but Pollock is about to realize his. Don't forget that as soon as 2015/2016 Pollock hit .315/20/76/39. I'd wager he'd top those career high stats.
5. Clayton Kershaw Isn't God
…But he's clearly still really good. That's the thing with Kershaw, even on his worst days, pitchers would kill for his stuff on that day. It was obvious to anyone who actually watches baseball that Kershaw looked off against The Giants on opening day, however, he only allowed one run, getting 0 runs of support, but he was still…really good. After that Kershaw still looked a bit off, with his velocity being down again in a start against The Giants. Obviously, San Francisco knows something the rest of the world doesn't when it comes to Kershaw, if only how to score one run and hold LA scoreless. Ty Blach may be the key, as he has opposed Kershaw both times, and both times winning 1-0 Vs. Kershaw. Wait until a new matchup, Kershaw may be able to back at a reduced price, now that the betting public could be fed up with two losses north of -170. The track record is just too good to overreact to a slow start. No matter how bad the short term looks for Kershaw, the track record is just too good to ignore. Blach owned The Dodgers, not the other way around, San Francisco didn't own Kershaw, use it to your advantage.
6. The Chalk Is Struggling Out Of The Gate…Most Of It.
Let me preface this by saying that I think both these teams will be completely fine, and it's actually a very real buy low opportunity for both The Cleveland Indians and LA Dodgers, whose price is actually going up for the first time (in season) in a long time. Kershaw is 0-2 for the first time since I can remember, although he does sport a 1.89 ERA, which speaks to The Dodgers offensive issues without Justin Turner. He's given up one run in both starts this season which is typical Kershaw, the offense just isn't there for him. Nothing can be more frustrating for a day-to-day bettor than laying -250 and having no offensive help-just ask backers of Chris sale last season. The good news is Alex Wood is as good as ever, Maeda and Ryu look just fine, it's just the bats that are in a slump. They'll come around-it's a "when" not "if" scenario. LA is 3-6 on the young season and needs Justin Turner back in the worst way.
The Indians who are 5-5 aren't in a bad position by any means, they just didn't route the division from the first pitch of the MLB season like people thought they would. Make no mistake, the division is bad, and it's The Indians crown. While they were without Kipnis a ton last season due to injury, they were actually better by subtraction last season, as Kipnis (in the heart of the lineup) is hitting .118/0/1 with an OPS of .358. It doesn't take a scientist to see that as long as Kipnis is bringing their bats down while hitting in the 3-5 range in the order they're going to struggle. If they move him down in the lineup, more opportunities will go to hitters who can find the ball right now. Also, keep in mind that Danny Salazar isn't healthy yet. They have now won two straight-and their losses have been by one run 3 times out of the 5. They're just a bit unlucky. Look to back these teams in the futures market-especially for division-instead of trying to pinpoint when the upswing happens.
Houston, on the other hand, is probably better than they were last season with the addition of Garrett Cole. The fact that Lance McCullers is probably the fourth best pitcher on this team should tell you everything you need to know with essentially the exact same playoff offense returning. Altuve is going to regress from his MVP season, but he's still a top 5 player in the league. A full year of Verlander and the return of Keuchel, the addition of Cole, and McCullers is an all-star team that has one of the best offenses in baseball behind it every single night. This team is going to win 100+ games, they just got off to the start the other front-runners wish they did.
As we touched on above, Boston if only for 10 days has finally put their three Cy-young pitchers together to form the most dominant staff in the American League. Sale, a healthy David Price, and fellow Cy Young winner Rick Porcello have shown you the ceiling of this team, which is before they get Drew Pomeranz and Stephen Wright back. It doesn't matter who is throwing for The Red Sox at the moment, however, which is in large part to Christian Vasquez. The Yankees were the hype machine, but that rotation is nothing compared to the ceiling of Boston's.