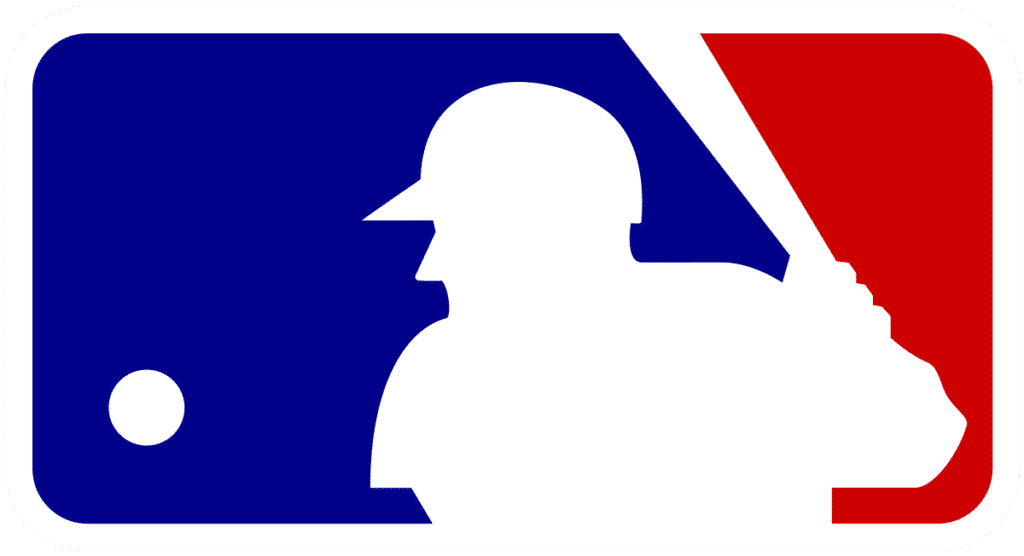 With the 2017 MLB season finally here, I thought it was a great time to break into what I personally believe is the most profitable way to make money in this sport. Everyone has an opinion on baseball and how to bet it these days with the introduction of advanced statistics and sabermetrics, the nerds finally have a way to bet sports in a profitable way. ERA, WHIP, and K/9 have been replaced by SIERA, XFIP, and BBIP in the age of advanced metrics. The bad news is that it's a money-line sport and you routinely have to lay a little bit of juice if you want to back stud pitchers day in and day out.
So with that being said, let me share with you my personal philosophy on betting Baseball: It's a stock market, treat it as such.
What I mean by this is simple. It's a long game. People get in trouble betting MLB by picking and choosing random spots and random pitchers to back or bet against. Baseball is a game of randomness and variance, coupled with it being a money line sport, that is a recipe for disaster. Here is my solution. Buy and sell specific pitchers long term in a specific area or market. Attach yourself and make a conscious decision over the course of a season to either fade or bet on certain starters that have proven to be profitable. You can also add onto this by minimizing variance with bullpens by playing in the first five innings market. Think about it, how many times have you been on the wrong end of a bullpen implosion or a blown save? This betting strategy allows you to only bet (for the most part) on your pitcher Vs. the oppositions starter.
Odds Shark has a fantastic running tally for 2018 on money won per pitcher this season as well that can be found Here.
Aces like Clayton Kershaw, Chris Sale, Noah Syndergaard, Corey Kluber, Max Scherzer, etc all go without saying as what should be an auto bet for you, if the juice is too high you can always roll them over in an open money line parlay situation, but let's take a look at some of the unsung heroes in the first 5 inning market.
Jose Quintana, Michael Fulmer, Danny Duffy, Anthony DeSclafani, Julio Teheran, Luis Severino, Rick Porcello, David Price, and Chris Archer, Sean Manaea, Marcus Stroman, and Zack Greinke are also great pitchers to back every single time.
On the flip side, consistently betting against certain pitchers can be just as profitable. Bartolo Colon, Matt Moore, Chris Tillman, and James Shields are some auto fades that come to mind.
Again, the point here is to buy and sell pitchers, not teams, and do so each and every start. However, teams with elite bullpens should work to your advantage, so a team like The Yankees may be a better full game bet because if their starters struggle, the bullpen can get you back into a game.
Finding your roster of pitchers to "buy" or "sell" is up to you and what you're comfortable with, and that will take some time, but it is proven profitable: (2017)
Most Profitable Pitchers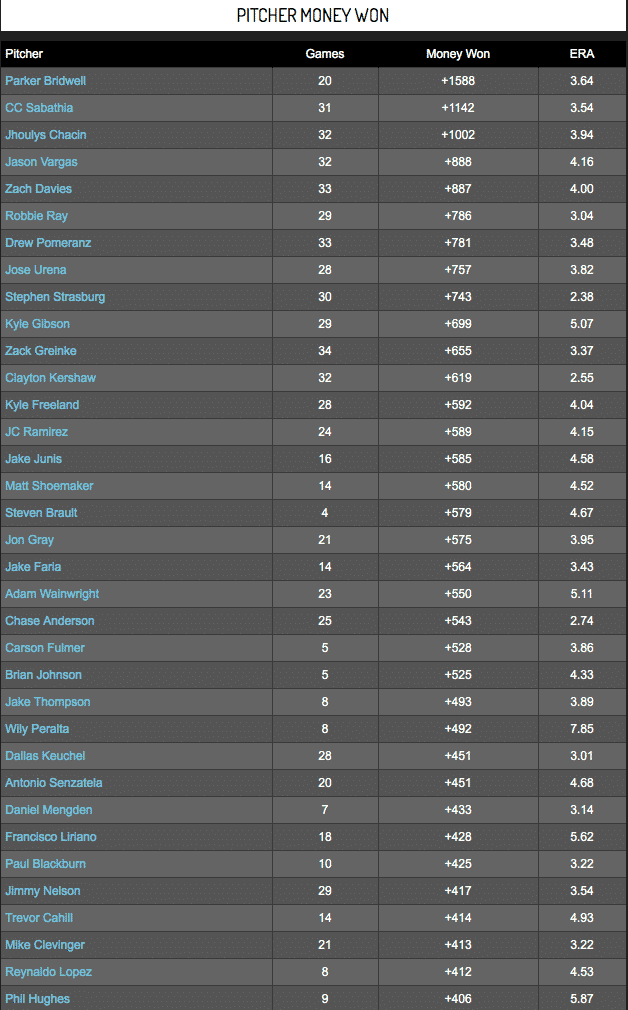 Least Profitable Pitchers