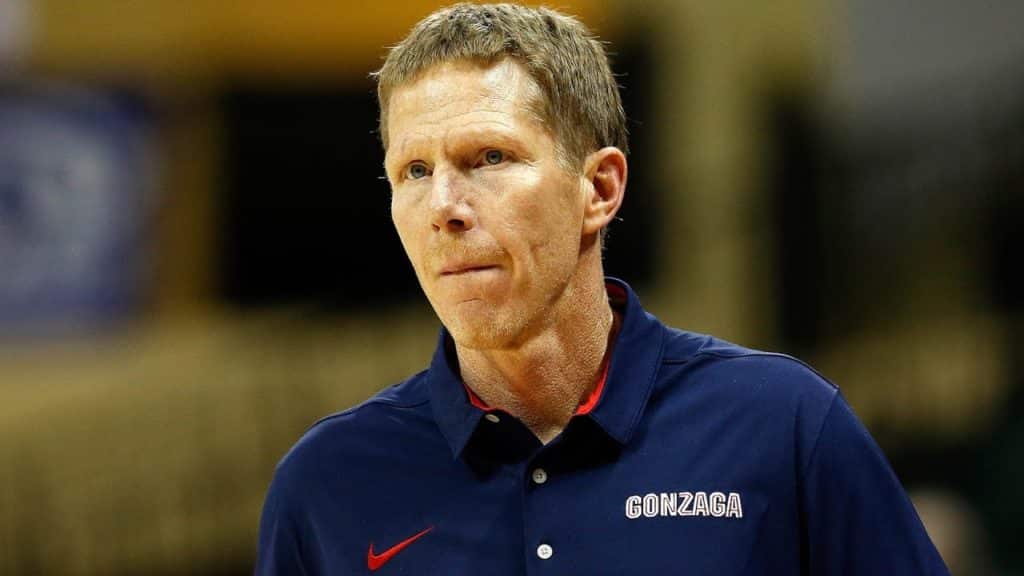 This week, we'll be doing region-by-region previews for the upcoming Sweet 16. Up first, the West. Be sure to check out the full Sweet Sixteen Preview Podcast.
Recap of the First Weekend:
What looked destined to be the "region of chalk" took a turn to the crazy side over the weekend, with top-two seeds Xavier and UNC both suffering shocking upsets on Sunday. The first round here produced no upsets aside from Florida State's pummeling of freshman phenom Michael Porter Jr. and the Missouri Tigers.
The second round, however, gave us two classic games…
Gonzaga (-4) 90, Ohio State 84. Over 144. The two teams actually played each other earlier this season, with the 'Zags winning by 27 on a neutral floor in the PK80 Classic. It was far closer this time around, however, even despite Gonzaga building a 15-0 lead which they wouldn't relinquish until late in the second half. The Buckeyes played their hearts out, indeed, but ultimately couldn't overcome Gonzaga's hot shooting, dominance on the glass, and an O N I O N S performance from Zach Norvell. The kid just hits clutch threes. This was one of those classic "exert so much energy to come back that, once you're there, it's really difficult to finish" situations.
Michigan (-3.5) 64, Houston 63. Under 135. An ugly game all around, the two teams combined to shoot 36% from the floor in a classically physical second-round matchup. Of course, everyone is giving tons of shit to Houston's Devin Davis, who now famously missed two free throws with just under four seconds left, leading to one of the most ridiculous game-winning shots I've seen in some time. I, however, am giving more shit to Houston's coach Kelvin Sampson for NOT GUARDING THE INBOUNDER. INEXCUSABLE COACHING MISTAKE. Alas, Michigan's Isaiah Livers had the red sea open up for him, threw a strike to midcourt, and the rest is history. One. Shining. Moment.
… and two stunning upsets:
Texas A&M 86, UNC (-7) 65. Under 152. This one wasn't really close. Granted, UNC shot 33% from the field and 19% from deep, but I still don't think this one was anything close to a product of "we just couldn't hit shots tonight." Texas A&M went in and flat-out dogged the Tar Heels, who were, by the way, playing mere miles from home in the same Charlotte venue that saw UMBC take down #1 overall seed Virginia. A&M is athletic, long, bouncy, and big, and, in my mind, a national championship dark horse. DJ Hogg, Robert Williams (who just might fuck around and catch a windmill on your head), and Tyler Davis make up a scary frontcourt, and the Aggies' explosive guard play was likewise too much to handle for 44-year old rec league all-star Joel Berry. This was a 21-point upset that felt a bit more like 40-point chalk. A&M are very, very good.
Florida State 75, Xavier (-5.5) 70. Under 157.5. Even after the clock struck zero on this one, it still didn't feel real. After all, Xavier seemed to have this game at arm's length throughout, well-equipped to nurse their 8-10 point lead all the way home. A few questionable foul calls and a 15-6 FSU run later, however, and this game was tied 68-68 with just under two minutes to go. FSU got a massive three-ball from PJ Savoy, Xavier could not have executed worse down the stretch, and, all of the sudden, JP Macura and Trevon Blueitt's 15-year college careers vanished in the blink of an eye. Xavier did just about everything right, but, as their problem has been season long, they couldn't put the final nail in the coffin. Combine a sliver of hope with the madness of March and you get upsets that like these: ones that don't really make sense, kind of ruin a great matchup in the next round, and unceremoniously end careers at the time when the guy least expected it.
THIS. IS. MARCH.
The Four Remaining Teams:
Florida State (22-11, 18-13-1 ATS): The Seminoles came into the tournament rather unceremoniously, finishing just .500 in the ACC before dropping their first game in the conference tournament to Louisville. Led by a trio of upperclassmen in Phil Cofer, Braian Angola, and Terance Mann, this FSU group is both deep and versatile. Eleven (!!!) players checked in during the Xavier game, and the bench gave Coach Leonard Hamilton 45 points. That depth allows them to get up in your grill defensively and pressure the hell out of the basketball, leading to turnovers and rushed possessions. Just ask Xavier 'bout em.
Gonzaga (32-4, 16-19-1 ATS): Nothing new for Mark Few, this Gonzaga team is absolutely loaded with five (or more) guys who can kill you on any given night. This was on display against Ohio State where, despite rough nights for guys like Tillie and Williams, Zach Norvell and Rui Hachimura both went off to carry the team offensively. This group is as talented as any in the country.
Michigan (30-7, 23-13-1 ATS): This is John Beilein's best defensive team he's ever had at Michigan. Zavier Simpson may be the best defensive guard in America — just ask Cassius Winston, Carsen Edwards, or Rob Gray, who he's gobbled the fuck up during Michigan's 12-game win streak. The team is riding an unbelievable wave, but arguably played some of their worst basketball of the season in the first two rounds and would not be here if not for Poole's aforementioned heroics.
Texas A&M (22-12, 17-16 ATS): A top-ten team in practically every preseason poll, this is one of the most talented teams in America… their record won't reflect that, however, due to injuries and suspensions. This turbulence led them to lose the first five games of their conference schedule despite non-conference wins against West Virginia, Penn State, USC, Oklahoma State, and a 3-point loss to Arizona. They are anchored by two 6-10 bigs, Robert Williams and Tyler Davis, who played well above the rim.
The Matchups:
Los Angeles, CA. A&M-Mich 7:37 PM EST, FSU-Zags 10:07 PM EST.
Florida State vs. Gonzaga (-5.5): All things considered, Gonzaga is probably shocked to be facing this FSU team here, who upset both Missouri and Xavier on the way to the sweet 16. It's hard to play as a favorite, let alone against a team like FSU who is aggressive and certainly won't back down from anyone. Thus, Gonzaga better get ready for a dogfight. FSU, as mentioned above, runs a legit 10-man rotation, and isn't afraid to adjust their lineups on the fly based on who has the hot hand. Aside from senior lynchpin Braian Angola, who does it all for this team, contributions can come from up and down the roster. Getting 10 guys to log 14+ minutes against #1 seed Xavier was also a great "experience tune-up" for what will be a high-pressure situation out in Los Angeles.
If we look back to Gonzaga's first-round matchup vs. UNC-Greensboro, the 'Zags really struggled when faced with Greensboro's dummy-pressure scheme. Greensboro extended a zone 3/4 of the court and, even without being overly aggressive, made Gonzaga fight for every inch of the floor and be mentally tough on every offensive possession. The 'Zags struggled to do so and survived the upset by the skin of their teeth with clutch shooting down the stretch. Florida State, which runs some pressure schemes of their own, will almost certainly empty their bag of tricks with the Greensboro game providing the scent of blood in the water. I suspect Mark Few recognizes this as well and will have Gonzaga as ready as ever to deal with a press (and pressure more generally).
What they may lack in ability to handle pressure, this Gonzaga team makes up for it and more in talent and shooting. As Dan Dakich said on the Pardon My Take podcast Monday morning, this team has ridiculous shot-making up and down its roster. Whether it is Perkins, Williams, Tillie, Hachimura, or Norvell, they have five guys who can go for 25 on any given night. As long as one of them gets hot Thursday night, Florida State will have their hands full in keeping up on the scoreboard.
At the end of the day, Gonzaga just has too many weapons offensively and, as long as the guard play is there, I don't see them losing here.
---
Texas A&M vs. Michigan (-3): This game should be a classic personnel chess match. Who will set the tone, and who will be forced to respond? A&M has two dominant bigs and another 6-8 wing to boot, creating size issues all over the floor. Michigan has preferred all year to play just a single big and surround him with four guards/wings, enabling the five-out spacing offense off of which John Beilein has made a living. It seems unlikely, however, that Michigan can handle A&M's size without at least some minutes of Wagner at the 4 and Teske at the 5. Wagner has shown zero ability to handle strength down low defensively — just ask Isaac Haas, who dogged him three separate times this season in the post. If Wagner at the 5 is a defensive liability, though, it's the exact opposite on the offensive side of the ball, where he's one of the best bigs in the country at playing on the perimeter. He's fantastic in pick and pop, with a silky-smooth jumper and one of the best pump-fakes in America. He is the spacer that makes this offense go. Teske's minutes are always necessary given Wagner's tendency to foul, but they will be more than just necessary on Thursday night in order to slow down A&M down low. With Teske on the floor too, though, I'm not sure how Michigan's offense can keep its integrity.
Michigan has proven all year that it can succeed against talented backcourts, with MAAR as a veteran senior who does all of the little things and Zavier Simpson as one of the best defenders in America. Here, they'll have to defend against an elite frontcourt.
Texas A&M, on the other hand, showed a creative mixture of zone and man against UNC. They are an elite shot-blocking team, but that might not matter against a Michigan team who doesn't do much near the rim. A&M was certainly good on the defensive end against UNC, but it shouldn't be forgotten that the Tar Heels flat-out missed a bunch of good looks that, quite frankly, were not closed out too well. If Michigan's shooters can get hot early, I am curious to see the integrity of this defense — can they close out hard on MAAR, Duncan Robinson, Poole, and Wagner without getting too stretched out?
A&M shot 52% from the field, 42% from deep, and out-rebounded UNC by 14. They also blocked eight shots compared to zero for UNC. Are those aberrations? Or products of a team playing its best ball of the season? Of course, the onus is 100% on Michigan to find a way to hang on the glass and protect finishing opportunities from shot-blockers. If A&M isn't shooting as well as they did Sunday, however, they need to demonstrate an ability to slow the game down and run the offense through their bigs. This team was having fun, getting up and down, and really taking it to a UNC team that was quite rattled. If shots aren't falling, are they prepared to mentally grind it out with a veteran Michigan team (that you know Beilein will have ready to go) for 40 minutes?
Michigan will need to hit threes early and often in order to run one of A&M's bigs off the floor; if that doesn't happen, I suspect they'll be in for a long night here.
The Picks:
Gonzaga -5.5.
Texas A&M +3.