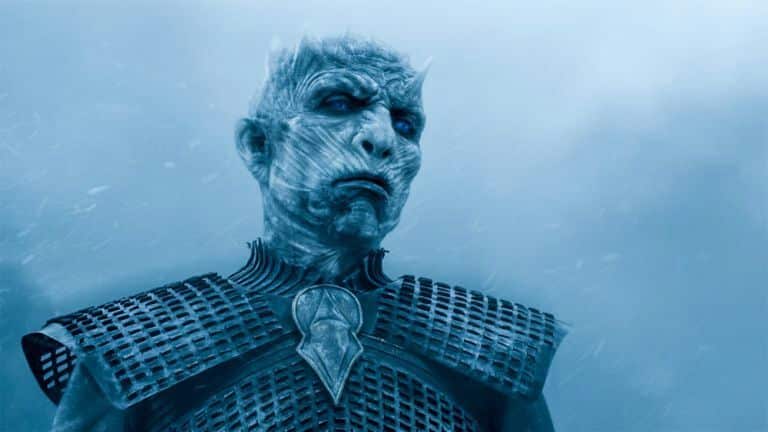 *Flips through gamblers Dictionary*
G…G…Ah, Gamblers Winter:
Gamblers Winter
Noun
"The Period from after The Superbowl until March Madness. The 2018 gambler's winter is determined to be from Monday, February 5th, 2018 until Tuesday, March 13th, 2018. Gambler's winter is when most major sports are in their offseason except regular season NCAA basketball, National Hockey League, and the National Basketball Association.
Symptoms:
Symptoms of gamblers winter may include depression, overwhelming need to bet on random things where an edge has not been identified: Many gamblers also report increased trips to casinos for table games and any and all forms of degeneracy."
In something of a bittersweet moment, the 2017-2018 season of both college and professional football has come to an end. As most recreational fans count down the days until college football kicks off in August and the NFL's meaningless preseason games, the truth amongst professional gamblers is that it is a welcomed break..for a little bit. The long days of prep work, power rankings, injury reports, and trying to get any edge possible to exploit all comes to an end rather abruptly all at once.
Now, we will be the first ones clamoring for football during the summer and the first ones in line to bet season win totals, but this break affords the time to give attention to everything that has been put on the back burner for the past 5 months-including a little rest and relaxation. After a bit, however, gamblers winter can get a bit cold and lonely without some degenerate action-so I'm here to help you get through the double-digit dog days of the gambling offseason.
1.Watch some of the best documentaries about sports gambling.
What better way to handle a break from gambling with documentaries about gambling? It's all about sharpening your craft even in gambling's offseason and there is no better way to do that than learning different styles and seeing how others (successful ones) do it.
Some of the best include Billy Waters: 60 Minutes, Now Place Your Bets, Life On The Line, Best Of It, Front Line, 30 For 30: Jimmy The Greek, and The Line,
2. Binge A Series
There's truthfully too many options to list on here all at once, but with that last five months preparing for college and professional football games, you finally have time to catch up on all those series that you have been trying to avoid seeing spoilers for. Some of my personal favorites / other people's recommendations include:
ShowTime: Billions, Ray Donovan, Shameless, The Leftovers, and The Affair
Netflix: Peaky Blinders, House Of Cards, Stranger Things, Black Mirror, and Blood Line
HBO: The Night Of, Ballers, Game Of Thrones, Entourage, The Defiant Ones, and The Jinx: Life Of Robert Durst
USA: The Sinner (I'm guilty of thinking USA's shows aren't on par with the premium channels-this show is.)
NBC: This Is Us
That should keep you busy for a bit.
3. Pick Up A New Sport
There's nothing wrong with watching a sport without action on it, you know. There's also nothing wrong with being a casual fan of said sports including hockey, NBA, or college basketball before The Tournament. Aside from that, The UFC has events just about every single Saturday on free TV, not just the once a month pay-per-views if watching two grown adults try to kill each other in a steel cage is your thing, it works for me. Go back to your childhood and watch some WWE even. Pitchers and catchers also report to spring training pretty soon, so keeping up with all your baseball news begins faster than you think.
4. Turn Social Media Off (Except for this podcast)
Look, it's impossible to keep going 365/24-7 talking about sports no matter how much you tell yourself you love it. Turn off those notifications on twitter for a bit and relax. Instead of sports podcasts 24/7-dig into something nonsports related-just for a little bit. Some of the best podcasts that aren't sports related are KFC Radio, Joe Rogan Experience, Conspiracy Theories, Serial, S-Town, Limetown, Ear Hustle, and Gary Vee experience.
5. Go On Vacation
In truth, it doesn't even have to be a destination vacation. There's nothing wrong with a stay-cation. Get a massage, do some of that weird stuff girls do to their skin to keep it soft. The point is to just relax and get away from the hustle of day to day sports gambling to recharge the batteries a bit. Take a long weekend off from work, go see a movie alone, just get out of your own head for a bit. But with that being said, Mexico is beautiful this time of year.
6. Use Weekends As They Were Intended
Cookouts, a boozy brunch, Sunday naps, and recharging your batteries are what the weekends were meant for. Football has always been a part of that, but for gamblers, it takes on a whole new meaning. Use this offseason to lay low-reconnect with that outside world that has been put on hold for the last five months.
7. Use This Time To Remind Your Family You're Alive
Can you imagine the sheer horror of having to get married and/or go to a wedding with your team only laying 3 points to a division rival with some serious skin on the line? I think this offseason is personally a great time to get those family affairs in order without having to sneak a look at your phone or watch the NFL app in the bathroom of said events. I once heard of someone selfishly having a wedding on the same night of the Mcgregor and Mayweather fight, THE HORROR! Party away without that fear of missing out and use this time to remember there are some things (not many) more important in life than gambling.