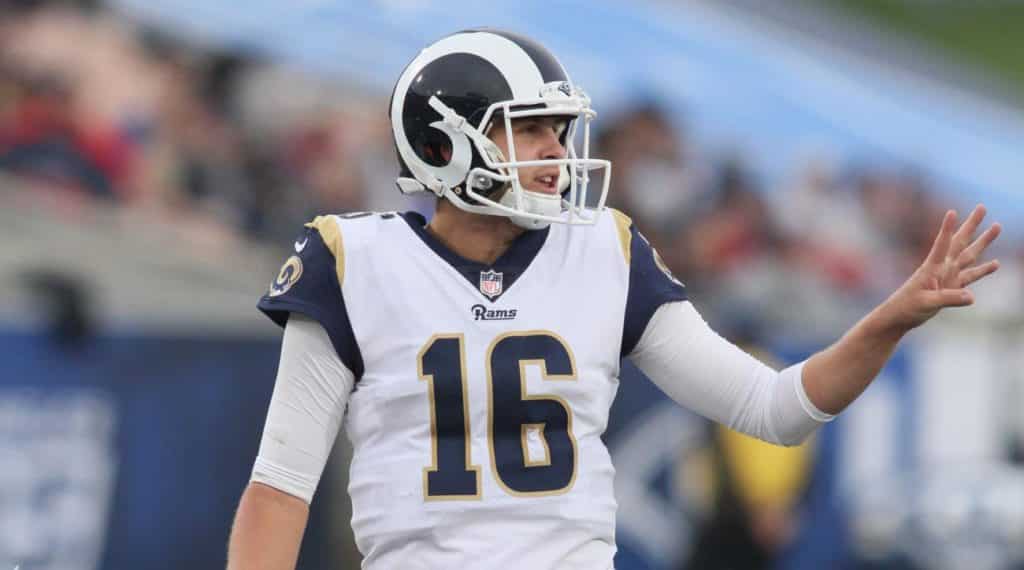 Podcast Recap
The Sports Gambling Podcast gives out the Week Fourteen NFL Picks including their patented lock, dog & tease. Sean talks about going to the Rams vs Eagles game and Ryan gets fired up about some negative podcast reviews even offering a $100 matching lock #ONESTARPICK.
RT #ONESTARPICK Giveaway
ReTweet below for your chance to win the #ONESTARPICK Giveaway. Winner will be announced on the Pregame Periscope show Sunday 9am pacific.
Week Fourteen #NFL Picks Podcast w/ @KramerCentric & @seantgreen

RT $100 #ONESTARPICK Giveaway

LISTEN NOW => https://t.co/rxu07U13m0 pic.twitter.com/BizaqnU4X4

— Gambling Podcast (@GamblingPodcast) December 7, 2017
NFL Week 14 Odds
| Time | Teams | Spread | ML | Total |
| --- | --- | --- | --- | --- |
| 12/7/17 5:25 PM | NO | -1.5 | -120 | 51.5 |
| | ATL | | 100 | |
| 12/10/17 10:00 AM | DET | | | |
| | TB | pk | | |
| 12/10/17 10:00 AM | CHI | | 230 | 38 |
| | CIN | -6 | -270 | |
| 12/10/17 10:00 AM | IND | | | |
| | BUF | -3 | | |
| 12/10/17 10:00 AM | OAK | | 175 | 47.5 |
| | KC | -4 | -205 | |
| 12/10/17 10:00 AM | MIN | -3 | -150 | 41 |
| | CAR | | 130 | |
| 12/10/17 10:00 AM | GB | -3 | -170 | 40.5 |
| | CLE | | 150 | |
| 12/10/17 10:00 AM | SF | | 130 | 43 |
| | HOU | -2.5 | -150 | |
| 12/10/17 10:00 AM | DAL | -4 | -205 | 41.5 |
| | NYG | | 175 | |
| 12/10/17 1:05 PM | WAS | | 205 | 46 |
| | LAC | -6 | -245 | |
| 12/10/17 1:05 PM | NYJ | -1 | -120 | 41.5 |
| | DEN | | 100 | |
| 12/10/17 1:25 PM | TEN | -3 | -150 | 44 |
| | ARZ | | 130 | |
| 12/10/17 1:25 PM | SEA | | 120 | 39.5 |
| | JAX | -2.5 | -140 | |
| 12/10/17 1:25 PM | PHI | | 115 | 49 |
| | LAR | -2.5 | -135 | |
| 12/10/17 5:30 PM | BAL | | 180 | 43.5 |
| | PIT | -5 | -220 | |
| 12/11/17 5:30 PM | NE | -11 | -515 | 47 |
| | MIA | | 420 | |