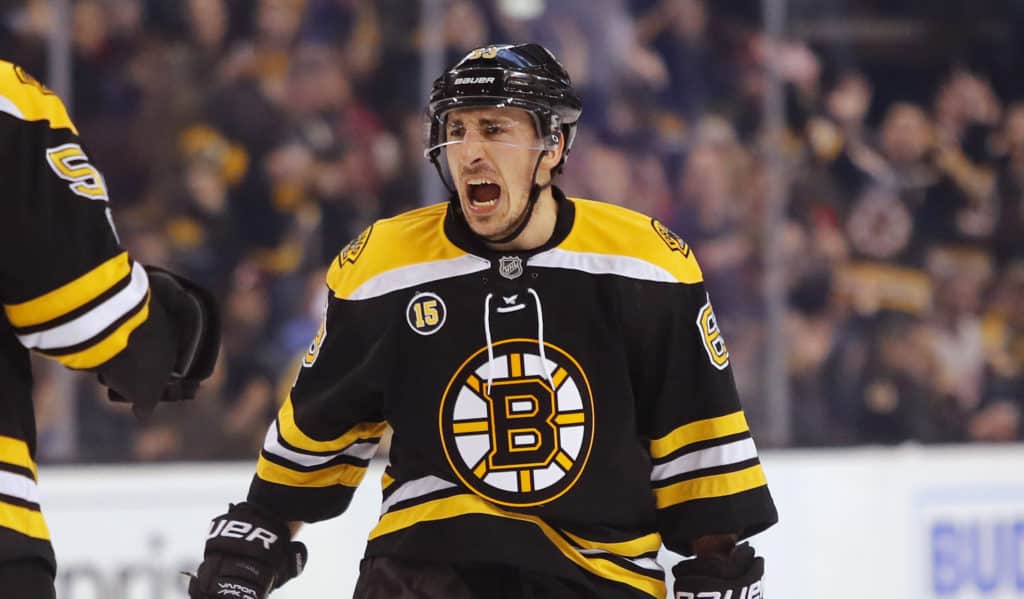 Despite the media and average fan continuing to throw out the tired narrative that the NHL's Western Conference is better, that reign of superiority officially ended during the 2016-2017 campaign. After a few seasons in which the gap was clearly closing, the Eastern Conference held an advantage in cross conference play last season going 233-212-47 against their Western opponents.
For many the East isn't as physical, as demanding in terms of travel, and the style of play doesn't translate as closely to "playoff type hockey," but that doesn't mean the quality of hockey being played isn't as good or better. Especially in an NHL where speed has come to the forefront as evidenced by back to back titles won by a skilled and quick Pittsburgh team built far more on finesse than brute strength or an imposing blue line.
As the league continues its evolution its important to be cognizant that things aren't all exactly what they once were and to avoid falling into those old narratives when making your picks. As any successful coach, athlete, or handicapper will you tell you being able to adapt is vital. If not, you'll quickly get left behind. With a new season on the horizon, try to keep that in mind as we look ahead and try to project the season's these teams will have inside the Atlantic Division during 2017-2018.
Boston Bruins O/U Win Total: 44.5
The Boston Bruins enter the season off a quick and underwhelming first round playoff exit to the Ottawa Senators last spring. Although each game was tight the Bruins really struggled to score goals and were hurt by a lack of depth. It was no secret last season that if you keyed on Marchand and Bergeron the Bruins really didn't have a whole lot else to scare you with. The team got a large boost late in the season by a resurgence of 2nd line Center David Krejci who went on a tear in the second half of the season.
Unfortunately for them Krejci went fairly quiet again in the playoffs and was a large reason they bowed out to the Sens in 6 games. This Bruins team lacks foot speed and is a prime example of a club that hasn't quite being able to make a smooth transition to the changing style of play going on in the NHL, particularly in the Eastern Conference. As such I think this total is a little too high and I have no idea how they have a total set higher than a team like the Montreal Canadiens. The Bruins will be competitive and finish between 7th and 10th in the Eastern Conference when all is said and done. However they will not reach the 45 wins required to over this total and therefore the pick has to be UNDER 44.5.
Buffalo Sabres O/U Win Total 36
One of the league's youngest teams will look to finally take a couple steps forward this season. With a healthy Eichel and O'Reilly the Sabres boast one of the better 1-2 punches down the middle in the league. The additions of Scandella and Beaulieu should bolster a blue line that really struggled in its own end and transitioning the puck up ice. Both guys bring smooth skating and an ability to handle the puck, something the Sabres desperately lacked a season ago.
Scandella should also be a major boost to a penalty kill that ranked 25th in the league last season at just 77.6%. The Sabres didn't lose anybody up front and got noticeably better on the blue line. A lot of their success will ride on the Swedish Monster Robin Lehner between the pipes and he needs to bring this young club more consistency. Despite the Sabres early struggles they still managed to get to 33 wins and I don't see why they don't improve upon that total this season. Buffalo is likely still a couple years away from making the playoffs in an increasingly difficult Eastern Conference but I think they get just OVER 36 wins this season.
Detroit Red Wings O/U Win Total 34.5
You really did get the feeling a summer ago when the 'magician' Pavel Datsyuk decided to return home to play in his native Russia that it was an end of an era in Detroit. If there was any doubt prior to the season it was soon confirmed as the Red Wings struggled out of the gate and missed the playoffs for the first time in 26 years in their final season inside the historic confines of Joe Louis Arena. Now the Red Wings move into their new digs at Little Caesar's Arena with plenty of question marks throughout the lineup. Detroit struggled to score mightily last season putting up just 2.41 goals/game which placed them 26th in the league.
Perhaps an even bigger concern was a power play that was 27th in the league operating at a lowly 15.1%. Especially for a team that has thrived on the powerplay for the better part of two decades that result was particularly jarring to most Red Wing fans. This is a squad that is clearly in transition but seemingly trying to rebuild on the fly. They will need their youth movement to step up in a large way to find success as their Captain and leader Henrik Zetterberg approaches the latter years of his outstanding career. Large leaps by forwards like Larkin, Mantha, and Sheahan will need to be for the team to not only improve its powerplay but to score with more consistency. It's also important to remember that Detroit still has a large amount of uncertainty between the pipes even though Jimmy Howard had a strong season splitting time with the inconsistent and volatile Petr Mrazek. For me this is one of the easiest picks in the division, go Detroit Red Wings Under 34.5
Florida Panthers O/U Win Total 38.5
The youth movement is officially complete in the sunshine state as the Panthers decided to move on from Jaromir Jagr this offseason, at age 45 the oldest player in the league and an iconic figure in the hockey world. The team also let veteran Jussi Jokinen go to free agency and fully passing the torch to its young talented core of Barkov, Ekblad, Huberdeau, Trochek, and Bjugstad. In goal the Panthers boast one of the better tandems in the league with both veterans Roberto Luongo and James Reimer returning.
While the top portion of the roster is strong, the question for the Panthers will be if they can get the necessary scoring depth they will require to win more than the 35 games they did a season ago. The Panthers struggled to score last year ranking 23rd and 24th in goals/game and PP% respectively. Off season acquisition of experienced pro Radim Vrbata may provide some help to the powerplay but I still maintain serous concerns regarding the depth of this roster. This is one of the tougher calls in the league in terms of a win total due to the uncertainty and relative inexperience of this core. If pressed though I would say this total is a couple wins to high and I would take the Under 38.5 wins for a Florida team residing in a competitive Eastern Conference.
Montreal Canadiens O/U Win Total 44
It has been an offseason of tremendous change for the Habs as they completed another blockbuster trade sending former first round pick Mikhail Sergachev to Tampa Bay for the smooth skating Quebec born Jonathan Drouin. They also said goodbye to long time standout defenseman Andrei Markov and let Alexander Radulov sign with Dallas in free agency. Even still, all kinds of rumors remain on more potential moves Montreal make look to make as they try to bolster their offense. One guy who will have a large say in the success of the offense will be Alex Galchenyuk who the Habs resigned this offseason.
The story of whether Galchenyuk should play at Center or on the wing looks as though it will continue into the start of the regular season and you have to think its an issue the team wants to put an end to as soon as possible. The Habs offense will likely be lead once again by Captain and leading scorer Max Pacioretty with help from Drouin and Galchenyuk. Although a couple of concerns remain up front there is no question this team can skate and play the game at a fast pace. It also helps when you have one of the best goalies in the league to help bail you out when breakdowns take place.
While I realize the loss of an aging Markov may hurt the power play and they no longer have Radulov's energy I'm not quite sure why their season win total is three full games lower than the amount of games they won last year. The amount of change may cause the team to start off a little slower than usual but this is a team built to win now with one of the best goaltenders in the world. They will acquire another scoring threat at some point this season and make up for a disappointing first round exit last year in which they out played the Rangers quite badly, give me the Montreal Canadiens all day to go up and OVER 44 wins!
Ottawa Senators O/U Win Total 40
The Sens went on a magical run last spring going all the way to Game 7 of the Eastern Conference Finals where they tapped out to the eventual Stanley Cup Champion Penguins in double overtime. Craig Anderson was spectacular all season despite traveling back and forth between the team and home as his wife battled cancer. The situation really seemed to inspire Ottawa, particularly in the playoffs as they played incredibly spirited shut down hockey. The Senators are of course buoyed by the dynamic Erik Karlsson, the Swedish defenseman put up another 71 points last season and is the catalyst to the power play and transition game. Forwards like Mark Stone and Mike Hoffman are natural goal scorers and youngsters like John-Gabriel Pageau and Ryan Dzingel add depth and speed.
The Sens will need a bounce back from ultra talented Bobby Ryan, who was invisible for long stretches of the regular season before coming to life in the playoffs, to help kickstart a power play that ranked 23rd at 17%. The Senators did suffer what may prove to be one of the biggest losses this offseason when they let elected to let defenseman Marc Methot go to free agency. Not only was the bruising defenseman a huge part of the team's penalty kill he was also Karlsson's partner and a guy that complimented the superstars game perfectly. I don't think the Senators have done enough to improve an offense that finished 22nd in goals/game and Anderson's play between the pipes will regress a little. Much like Florida's total this number appears to be spot on but if I had to lean one way or another it's UNDER 40 wins.
Tampa Bay Lightning O/U Win Total 44
The Lightning come off a season in which injury tormented them all year. In fact, Tampa Bay had the largest cumulative cap hit to injured players during the 2016-2107 campaign and most of that included the forward group. Sniper Steven Stamkos missed the majority of the season with another knee injury, speedster Tyler Johnson was in and out of the lineup, and veterans like Ryan Callahan missed extensive time as well. Tampa Bay also moved on from starting goaltender Ben Bishop at the deadline handing the reigns to Andrei Vasilevsky. Now the Lightning return fully healthy and having bolstered their blueline with promising young defenseman Mikhail Sergachev from the Montreal Canadiens in exchange for Jonathan Drouin.
The Lightning are another team build for the current NHL with incredible speed and explosiveness up front with the likes of Kucherov, Stamkos, Palat, and Johnson. Victor Hedman will once again anchor a blue line that played relatively well a season ago despite all the injuries up front. Tampa also went on a great run down the stretch to almost sneak into the playoffs and were a team nobody would have wanted to see had they gotten there. GM Steve Yzerman has really built this club the right way and with better luck avoiding injuries this is a team that can challenge for the division crown and I have them as a lock to make the playoffs. Take the Lightning to sore OVER 44 wins.
Toronto Maple Leafs O/U Win Total 44.5
Perhaps somewhat surprisingly the young upstart Leafs hold the highest season win total projection in the Atlantic division. Toronto put a scare into the loaded Washington Capitals last spring in Round 1 before succumbing in 6 games. The young nucleus lead by Auston Matthews can expected to be even better after a full season of experience under their belt and the presence of a true number one goaltender in Frederik Anderson made a significant difference for the Leafs last season. Toronto was an explosive offensive team last season ranking 4th in shots/game and 5th in goals/game. The Leafs main offseason acquisition of Patrick Marleau should be a nice fit on the wing and his style of play suits Toronto's run and gun philosophy.
Questions on the blue line remain as there is no clear partner for Morgan Reilly on the top pairing and turnovers in the defensive zone have long plagued this team. It will be interesting to see how Mike Babcock continues the development of his young core and how Nazem Kadri follows up a career season in which he not only scored 32 goals but also matched up against opponent's top lines consistently. Toronto's stock has been pointing upwards for awhile now and unlike the Bryan Burke era, they have built their team upon finesse, hockey IQ, and speed rather than size, grit and "truculence." The Maple Leafs will continue to improve and are another surefire playoff team that will finish within the top three of the Atlantic Division. This is a lofty total for a largely unproven commodity in Toronto, but still the slightest of leans to Over 44.5 wins for the Leafs.
Atlantic Division Prediction
The Atlantic is a division where I think a clear division of power exists. I would be reasonably surprised if the top three did not consist of some kind of combination involving Montreal, Tampa Bay, and Toronto and the bottom three teams did not involve Buffalo, Florida, and Detroit. In any event as the season approaches and the excitement builds you can bet all these teams believe they are destined for great seasons and are optimistic with a fresh start on the horizon. However reality just may set in a bit quicker for some teams than it does others