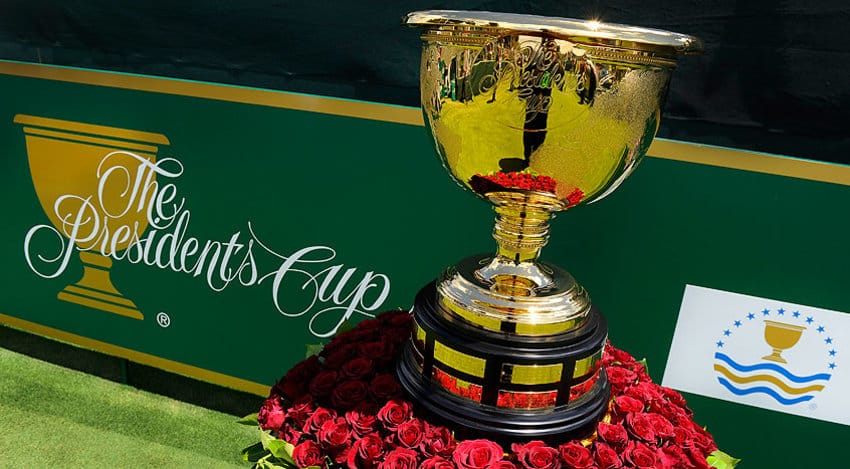 Last weekend marked the close of the 2016-2017 PGA Tour season with the the coronation of the 2017 FedEx Cup champion. In full disclosure, I did not watch a single minute of either Saturday's or Sunday's telecast. Instead, I opted to go to the Giants/Eagles game and suffer a stroke at the hands of Jake Elliott and his 61 yard game winning FG (I thought I laid out all the awful ways the Giants have broke my heart at Lincoln Financial Field, but I guess I'll have to add one more to the list next year).
But as I woke from my catatonic shock and checked the final result, I was hopeful I'd open the PGA Tour app and find a few desirable outcomes that would give the season ending finale a bit more of the spotlight:
Could Justin Thomas cap off his breakthrough 2017 and win both the Tour Championship and the FedEx Cup?
Would Paul Casey end a nine year PGA Tour winless streak in style, capture the Tour Championship and score enough FedEx points to win a cool $10 million?
Would a young superstar such as Jason Day, Jon Rahm Brooks Koepka, or Jordan Spieth come from behind and take the Tour Championship, giving a satisfactory feeling of a worthy champion in the eyes of a casual viewer?
Could Patrick Reed win the Tour Championship, crush a six pack of Budweiser, hop on his bald eagles and soar to the first tee box of the Presidents Cup to lead the Americans against the World on Thursday?
But much to my surprise, the winner of the 2017 Tour Championship was…Xander Schauffele?
If you've never heard of him, let me introduce you to the next big thing on tour. First off, his name is pronounced ZAN-der SHOF-fley. If you're going to boast to your buddies at the bar about this new young gun, you better at least say his name right. More importantly, though, Xander is a rookie on the PGA Tour who graduated from the Web.com Tour last fall. His debut on tour was rough, scoring only one Top 10 and missing the cut in seven of 16 tournaments he entered. However, things started to click for him at the 2017 U.S. Open, where he finished tied for 5th. Three weeks later, Schauffele registered his first PGA Tour victory at the Greenbriar Classic.
Xander is only 5'10, 165 lbs, but he can absolutely murder the ball off the tee. His physique and game can much be compared to the player who won the FedEx Cup, Justin Thomas, who finished 2nd and scored enough points to take home the $10 million check. For hardcore golf fans, seeing such bright young stars sharing the spotlight is an encouraging sign for the sport.
But for the last few years, the FedEx Cup and the Tour Championship has grown stale, and it's not just because Tiger Woods is too busy in rehab or pwning newbs at Call of Duty.  Part of the reason might be how the 2017 FedEx Cup ended. Scrolling through Golf Twitterafia on Sunday, the feel of the award ceremony was awkward with the coronation of both golfers. In eight of the last ten FedEx Cup Playoffs, the FedEx Cup Champion secured his victory by winning the Tour Championship. For a casual viewer, it seems almost counter intuitive that the player who won the final playoff event didn't also win the entire playoffs itself.
You'd think a tournament with a field of some of the brightest talent professional golf has seen since the 1970's, all of whom competing for $10 million, would generate enough interest on it's own. But the playoff finale often takes a back seat to more mainstream sports. While the move to August starting in 2019 will reduce it's competition with college and pro football, there's still room for improvement. So I wracked my brain and came up with a few ways we can #MaketheFedExCupGreatAgain
Make It A Real Playoff
Exhibit A: Xander Schauffele winning the Tour Championship, yet Justin Thomas winning the FedEx Cup. The 2017 Tour Championship helps drive the criticism that the FedEx Cup Playoffs really isn't a playoff. This is why you often see some top names coming off a busy summer schedule take the first event of the FedEx Cup off. If you've played well all season, there's almost no penalty to either skip an event entirely or play incredibly poor golf. This basically reduces the first one or two events of the FedEx Cup as just another golf tournament.
Come up with a format that makes it more penal for under performing in a playoff event. Sure, you can still give the top golfers a little safety net so two bad rounds of golf doesn't completely erase their season. But hold them somewhat accountable for poor play! It's like if Duke was the #1 overall seed and loses to Kansas St, but because they had the highest RPI in a decade they still get to move on.
Yes, I understand this is done to protect the strength of the field. Casual golfers won't be excited if it leads to Chez Reavie or Scott Brown duke it out and turn the Tour Championship into the CareerBuilder Challenge. But making it more detrimental for bad performance early in the FedEx Cup will heighten the excitement and ratchet up the top golfers games.
East Lake Golf Club is…Fine
East Lake Golf Club has been home to the Tour Championship since 2005 and lays claim as one of the oldest and most storied golf courses in the United States. The course consistently ranks in the Top 100 Courses in America in Golf Digest, and features tricky undulating greens and some truly signature holes. Hole #15 is a 211 Yard Par 3 over East Lake and is a longer cousin of the famed island 17th at TPC Sawgrass. The left side of Hole #8 hugs all the way down East Lake and is waiting to gobble up an errant tee shot or approach into the drink. And every tournament with a reachable Par 5 18th gets a gold star in my book.
But other than that, the rest of the course is meh. I fully appreciate a solid Donald Ross design (Rochester NY is full of them, including the famed Oak Hill), but most other holes are fairly straight away, complete with tree lined fairways and front bunkers. You've seen one Par 4 at East Lake, you've seen them all. I can understand why a casual viewer might turn on the Tour Championship and come away unimpressed with the design.
So why not try and make the Tour Championship feel more like the Super Bowl and rotate it to other notorious courses in the United States. Take it to where other marquee tournaments and majors are played that'll get a casual viewer's attention. Granted, there are several logistical issues to this plan like getting member approval, weather, etc. But how cool would it be to end the Tour Championship at Pebble Beach. Or Bethpage Black. Or holding it at Kapalua against the majestic background of the Pacific Ocean (Mark Rolfing talking about surfing and whale migration in Hawaii between shots alone makes this idea gold). Make the Tour Championship feel like a big event by holding it at a different big boy golf course every year.
Incorporate Match Play
This is a dangerous proposition as match play produces some notoriously wonky events (I won't be bouncing my grandchild on me knee telling them about the epic Kevin Sutherland/Scott McCarron showdown at the 2002 WGC Match Play). But match play provides increased drama that a stroke play event can't provide, and it helps incorporate that do or die playoff mentality I described earlier.
Here's an idea – play two rounds of stroke play at the Tour Championship and whittle the field down to 16. Then play 36 holes of match play both Saturday and Sunday and crown a champion. Playing the first 36 holes at stroke play reduces the chance several top stars bomb out and torpedo the ratings. But having these guys duke it out mano y mano in an elimination format will only generate much more excitement.
Presidents Cup Preview
This year's Presidents Cup will be played at Liberty National in New Jersey. Not much is known about how the course will play, however it's immediate appeal is the stunning views of the Statue of Liberty and the New York City skyline from several holes. NBC will surely do a good job incorporating the surroundings into it's telecast.
The event began in 1994 and has been dominated by the United States. The United States has won the Presidents Cup outright nine times, tied once, and defeated only once. The depth of the United States roster is always an advantage over the Internationals. This tends to be the difference maker and contribute to their dominance.
Can the Internationals overcome this talent disparity and shock the world? Maybe. In recent years, though, the International Team has gotten much better, particularly at the top. The game of golf continues to grow in South Africa, Australia and Asia and has bred young superstars to represent the squad in 2017. The top of the International Team is led by Hideki Matsuyama, Jason Day, Adam Scott and Louis Oosthuizen, all of which are capable of knocking off any American in any given match. They're supported by Marc Leishman, Branden Grace and Charl Schwartzel, who aren't slouches either and will be a tough out for any U.S. team. Their improvement was evident in 2015, as only a chunked chip by Sang Moon Bae on the 18th hole saved the Americans from losing the Presidents Cup for the first time since 1998.
The 2015 United States team was, admittedly, pretty weak, and it started to raise some questions on if the Internationals were finally poised to go over the top. But after the United States's strong performance at the 2016 Ryder Cup, we can probably put this fear to bed. The United States is young, fearless and deep. Eleven golfers inside the World Top 25 rankings, including major winners Dustin Johnson, Jordan Spieth, Justin Thomas and Brooks Koepka, make up the 2017 team.
If there was any criticism of this United States team, it'd be their relative inexperience to team events. This year's team includes five rookies who will make their debut on the International stage. However, seasoned vets like Phil Mickelson, Rickie Fowler, Patrick Reed and Matt Kuchar will provide more than enough experience and talent to lead the Americans to another cup. And even if there's some shaky play, the bottom of the International Team is very unproven and, frankly, is playing some lousy golf heading into the event.
So, my official pick is the United States to outright win the Presidents Cup, however, you'll have to lay some juice. As of now, I'm seeing it anywhere between -320 and -350 on the Sportsbook. I got in at -220 about a month ago, but with all the heavy action on the United States the time to get any value on this event is long gone.
If you don't want to lay a lot of juice on it, then I suggest parlaying it with, say, an NFL game or two. That'll knock down your odds to a bit more palatable level. Pairing this with the ML on the Falcons, Packers, and Patriots pays out at around +150, give or take a few points based on what book you go to. Take it from me, but a lot of three team parlays and teasers have been getting murdered these first three weeks of the NFL season. Why not try something different, pick only two NFL games you're comfortable with, and pairing it on a bet that's 9-1-1 since 1994.
While there's not nearly as many fun props as there are for a major, there are a few to be had. This is your official warning, though, that Match Play can lead to very variable results and betting props on it is not for the faint of heart. But if I had to choose a few, I like the final score of the event to be between 17.5-12.5 US and 19-11 US. These outcomes pay out between 14/1 and 20/1 each. Between home course advantage and the overwhelming talent disparity, I don't think it'll be all that close.
Lastly, if you're looking at any individual player props, I like Brooks Koepka as top American scorer at 10/1. Koepka went 3-1 in the Ryder Cup last year, has a good track record at other individual match play events and, depending on matchups, might avoid playing the more established International players. He'l play at least three of the four sessions before Sunday Singles, and might feast on the likes of Si Woo Kim and Emiliano Grillo while the top Americans like Reed, Spieth, Fowler and Dustin Johnson take on more stiff competition.