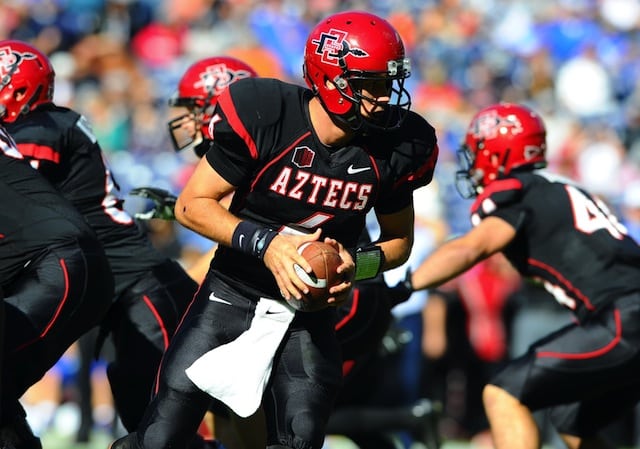 Written By: Colby Dant (@TheColbyD)
Last week was my worst week ever. I blame some of that on the hurricane and some of it Marshall's defense lol. I'm still over .500 for the year so shut the hell up already! Here are my 5 for the week.
1. UTSA -3 @ Rice
UTSA is coming off a big victory blowout over the Conference USA favorite Southern Miss. Rice is one of the worst teams in the country. Gimme UTSA minus the points.
2. San Diego State – 17 @ Fresno State (Friday)
The Aztecs have one of the top defenses in the nation. Fresno State is on the verge of firing their head coach. Gimme The Aztecs minus the points.
3. Georgia Tech -11 vs Georgia Southern
Georgia Southern is a good mid major, I'll give them that. However, Paul Johnson is on the hot seat in Atlanta and this is chance to make a statement. Gimme the Jackets and their boring ass offense minus the points.
4. Duke +35 @ Louisville (Friday)
Hell I don't know haha 35 points seems like too many to give away. Sure Louisville had a week off to prepare but Cutcliffs teams normally play well against the spread. Gimme the Blue Devils on perhaps what is a backdoor cover.
5. Kansas +35 @ Baylor
Rice is my worst rated team in the country and yet they covered and only lost by 28 @Baylor. Kansas seems to be a team thats improving every week. (If their kicker didn't miss 3 field goals last week they would of beat TCU). Gimme the Jayhawks to cover.