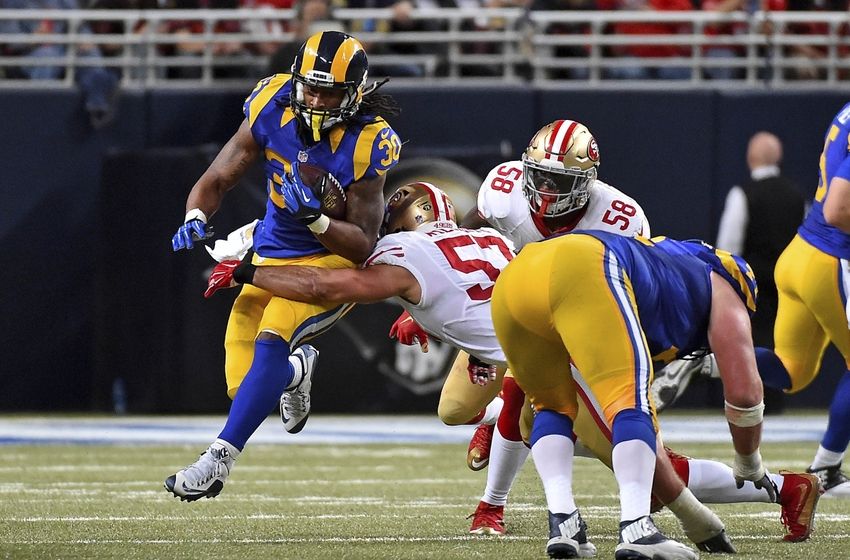 NFL Week Nine Preview
Ryan and Sean recap Week 8 and of course get to their Week 9 NFL picks. Sean and Ryan have a lot to say about the Panthers Colts games and the current state of Andrew Luck. The guys preview a bonus podcast from Dirtee Jesus who went and interviewed NFL fans at the latest NFL UK. And of course the guys give out their #LOCKDOGTEASE.


Style: NFL Against The Spread Pickem (Thursday Night Games excluded)
Entry Fee: Free
Weekly Prize: $500 to 1st (Ties split prize pool equally)
Season Prize: $5000 (1st: $3000,2nd $1000,3rd $500,4th-8th: $100)
View Season Standings
Don't forget to check out Week 9 Fantasy Football Preview and sign up for Draft Kings (PROMO CODE: SGP) for a chance to go head to head with Sean, Ryan and Dick.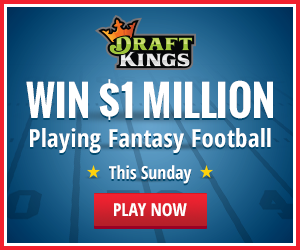 NFL Week Nine Odds
*All times Pacific. 
Cleveland Browns at Cincinnati Bengals
Kickoff: Thursday, Nov 5th 5:30pm
Spread: CIN -11.5
MoneyLine: CLE +500 | CIN -700
Total: 46
Oakland Raiders at Pittsburgh Steelers
Kickoff: Sunday, Nov 8th 10:00am
Spread: PIT -4
MoneyLine: OAK +170 | PIT -200
Total: 48
Jacksonville Jaguars at New York Jets
Kickoff: Sunday, Nov 8th 10:00am
Spread: NYJ -6.5
MoneyLine: JAX +250 | NYJ -300
Total: 41
St. Louis Rams at Minnesota Vikings
Kickoff: Sunday, Nov 8th 10:00am
Spread: MIN -1.5
MoneyLine: STL +110 | MIN -130
Total: 39.5
Miami Dolphins at Buffalo Bills
Kickoff: Sunday, Nov 8th 10:00am
Spread: BUF -3
MoneyLine: MIA +135 | BUF -155
Total: 44
Tennessee Titans at New Orleans Saints
Kickoff: Sunday, Nov 8th 10:00am
Spread: NO -7.5
MoneyLine: TEN +350 | NO -550
Total: 48.5
Washington Redskins at New England Patriots
Kickoff: Sunday, Nov 8th 10:00am
Spread: NE -13.5
MoneyLine: WAS +850 | NE -1400
Total: 52
Green Bay Packers at Carolina Panthers
Kickoff: Sunday, Nov 8th 10:00am
Spread: CAR +2.5
MoneyLine: GB -150 | CAR +130
Total: 46.5
Atlanta Falcons at San Francisco 49ers
Kickoff: Sunday, Nov 8th 1:05pm
Spread: SF +7
MoneyLine: ATL -340 | SF +270
Total: 44.5
New York Giants at Tampa Bay Buccaneers
Kickoff: Sunday, Nov 8th 1:05pm
Spread: TB +2.5
MoneyLine: NYG -145 | TB +125
Total: 49
Denver Broncos at Indianapolis Colts
Kickoff: Sunday, Nov 8th 1:25pm
Spread: IND +5
MoneyLine: DEN -260 | IND +220
Total: 45
Philadelphia Eagles at Dallas Cowboys
Kickoff: Sunday, Nov 8th 5:30pm
Spread: DAL +2.5
MoneyLine: PHI -145 | DAL +125
Total: 45
Chicago Bears at San Diego Chargers
Kickoff: Monday, Nov 9th 5:30pm
Spread: SD -4
MoneyLine: CHI +165 | SD -190
Total: 49