Follow Robert Schembri on Twitter (@Schembri87) & Join His Facebook Group NFL Over The Line Sports
Be sure to check out the Week 2 NFL preview podcast from the Sports Gambling Podcast.
Monday Night Football Spread
NEW YORK JETS @ INDIANAPOLIS COLTS
COLTS -7
TOTAL 46.5
NYJ +240 – IND -305 NYJ +240
Betting Trends For Monday Night MNF
Jets last 6 games ATS – 5-1
Colts last 6 games ATS 3-3
If I told you whoever was playing quarterback for the Jets would outplay Andrew Luck in week one before the season, you would have told me to put the beer down and switch to water. Turns out beer was the right option, no, is ALWAYS the right option, as Ryan Fitzpatrick outplayed Indys golden boy. Granted, the two assignments were very different, but hey, it still happened.
If the Jets stand a chance in this game, they really need to limit what Andrew Luck can do. That job may have been made easier with T.Y Hilton possibly out, or at least limited, for this game. Unfortunately for the Jets, the loss of Hilton may be somewhat nullified by the probable absence of Antonio Cromartie.
How The Bills Win
The Bills blueprint for beating the Colts was obvious from the outset. Blitz Luck consistently, letting the secondary make plays without having to hang with receivers for long. The Colts had no time to throw the ball, and they don't have the receivers to go up and fight for the ball.
Andre Johnson may have been in that category, but he just could not create any separation at all, as this Buffalo secondary took him out of the equation. The Jets come into this one with a defense that while not as devastating as the Bills, is still formidable in its own right. If T.Y doesn't play, or can't play a big role, the Colts could really struggle to put up points in this one.
Indy's Key Off Season
It all comes back to the offseason for Indy. They decided to upgrade the team by adding Andre Johnson and Frank Gore as their big acquisitions. You could argue that running back was an area of concern, however bringing in a 32 year old running back may not solve your problem.
The issues that have haunted this team are still there. They have a bad offensive line, and they can't stop the run. What do the Jets do well? They run the ball very effectively, and they have a very strong defensive line. This game is a matchup nightmare for the Colts.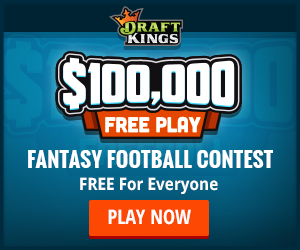 The Running Game
Frank Gore didn't have the debut he may have been hoping for, rushing for only 31 yards on 8 attempts. He may not fare much better against a New York front that was top five in stopping the run last year, and held the Browns to only 46 yards rushing in week one.
People may expect a high scoring game, thinking this Colts team is a high powered offense with a bad defense. Don't. The last eight Colts games have finished under the total, contrary to what most people may expect. You have to believe the Jets will run the ball a LOT, which will burn the clock, and even if the Colts do get away to a decent lead, they will want to get Gore going.
Monday Night Football Prediction
I have three plays on this game. I'll be going Jets +7, UNDER, and sprinkling Jets moneyline.
NYJ 20, IND 17
LOCK – BAL-5.5
DOG – HOU ML
TEASE – MIA+0, BAL+.5, CHI+7.5