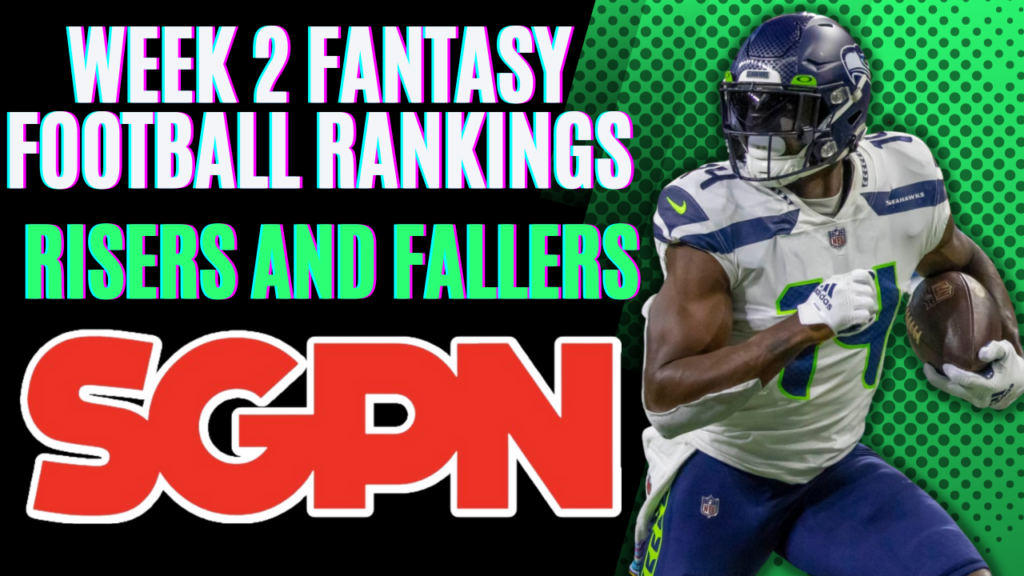 Week 2 fantasy football rankings are here, and Week 1 definitely shook things up. We are all asking the question, who should I start? Looking at the Week 1 results and Week 2 projections, there is a lot to consider. It is not time to just throw draft capital out of the window. Remember, Sammy Watkins was great in Week 1 and let us down the rest of the year. Do not overreact and rage-cut Tee Higgins for Tutu Atwell. That being said, we do have some things to consider.
MORE SGPN FANTASY FOOTBALL CONTENT
SGPN Fantasy Football Cheat Sheets
Follow SGPN Fantasy Football on Youtube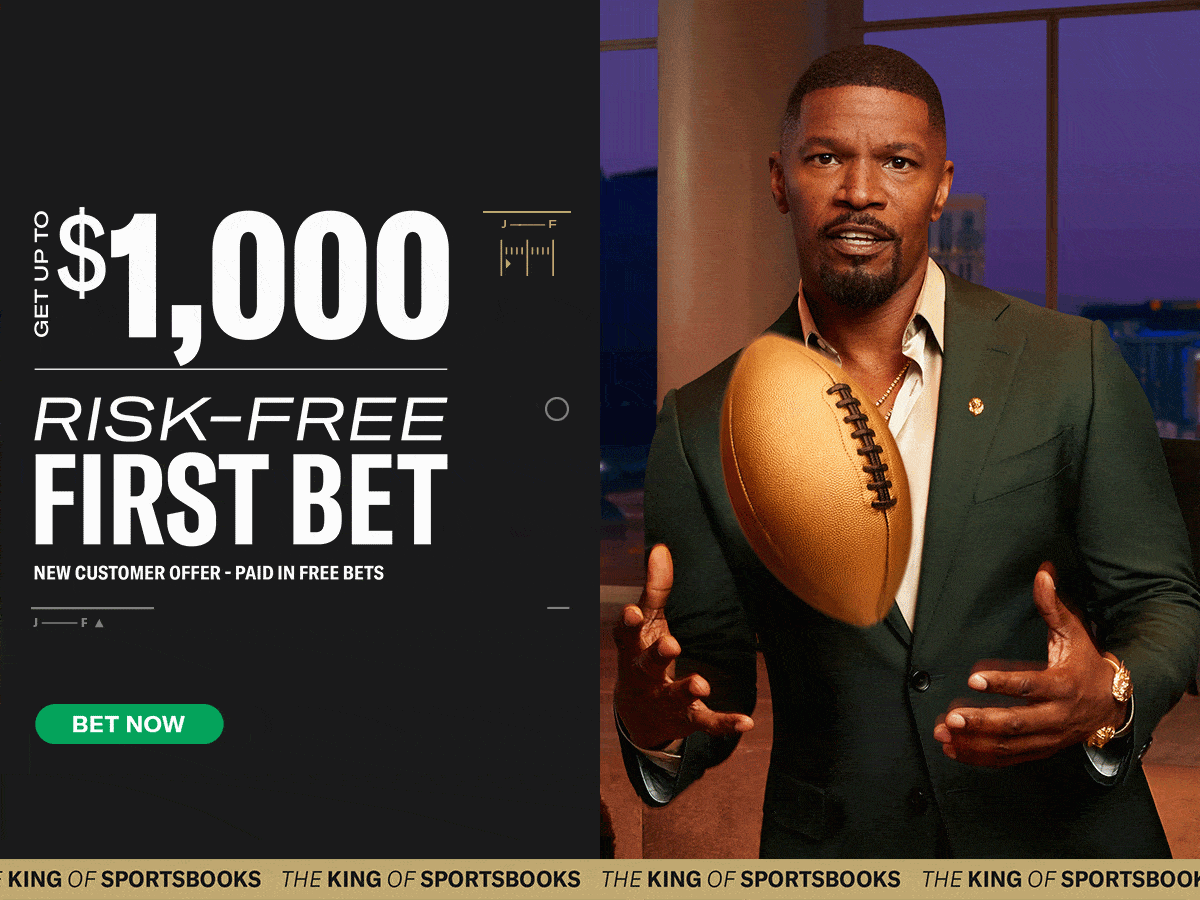 Week 2 Fantasy Football Rankings: Who Should I Start?

In Week 1, we finally got to see some of these rookies and new offenses. We have a better idea of how these teams will deploy their weapons and player roles. Another important factor is injuries. We have a lot of injuries to sift through.
J.K. Dobbins is out for the season, and so is Aaron Rodgers. This has a ripple effect on a multitude of players. We also have several offensive linemen and defensive backs who are hurt. This is important, too. Using what I have learned, here are my ratings for Week 2. I will highlight players that I have higher or lower than the ECR.
Quarterbacks
Derek Carr, NO
10 Spots Higher Than Expert Consensus Rankings
Derek Carr played well against a tough Tennesee defense. I loved the fact that Carr was airing it out. 27.3% of his passes were considered deep balls (20+ yards). He completed 44% of these passes for 107 yards. This is good for both him and his pass-catchers. The team should be able to run better against Carolina than they did against Tennessee. But with Jaycee Horn out, I think Carr is a great streaming option this week.
Geno Smith, SEA
7 Spots Lower Than Expert Consensus Rankings
Offensive line play is so crucial to an offense, especially these pocket passers. Geno could save his day with some scrambling, but he is not going to be able to sit back comfortably this week. The Seahawks lost both of their starting tackles last week and totaled only three yards against the Rams. This week, the San Francisco 49ers come into town after a dominating performance. I am a big Geno fan, but not this week. There are much better options in Week 2.
Running Backs
Zack Moss, IND
13 Spots Higher Than Expert Consensus Rankings
The Colts' RB1, by default, is Deon Jackson. I know there is some love for Evan Hull, but Jackson has produced on an NFL field, and all projections point at him. Jackson is not only able to produce as a runner, but his pass-catching skillset should intrigue you.
The Colts will be from behind most of the game vs. the Jaguars, and Jackson should be heavily involved on all three downs. Yes, Anthony Richardson is not likely to check it down. Jackson will be an outlet for him out of the backfield on designed plays and screens.
Roschon Johnson, CHI
10 Spots Higher Than Expert Consensus Rankings
Roschon Johnson has already started taking over the Chicago backfield. The Buccaneers are a very tough matchup, but we can't ignore the pass-game involvement. Johnson received seven targets and caught six of them, including three snaps from the slot. As a runner, Roschon outperformed all other backs with 4.0 yards per carry vs. 3.0 and 3.2. Johnson had the most red zone snaps as well, including a goal line carry that he scored on.
Is Roschon Johnson the future in the Chicago backfield? https://t.co/qXlcFSr1Z0

— Mojo Fantasy (@mojo) September 14, 2023
Breece Hall, NYJ
8 Spots Higher Than Expert Consensus Rankings
Breece Hall was a massive miss for me last week. I totally expected the Jets to limit his touches, and I did not expect him to look that good. He looked so explosive. It is really unfortunate what happened to Aaron Rodgers because this team is really well put together. Cook and Hall are a great tandem. The team will have to rely pretty heavily on them. I like Hall more than most this week. I think they try to stop that pass rush by running the ball.
Jamaal Williams, NO
6 Spots Higher Than Expert Consensus Rankings
The Titans are a tough run defense, and Jamaal Williams struggled in Week 1. What I like is that he dominated the touches (20), and he did get opportunities in the red zone. This was a low-scoring game and a tough matchup for Williams. Carolina is not a tough matchup, and we could see Jamaal Williams have one or more touchdowns in this one. I am putting him back in the lineup and look forward to seeing him score on Sunday.
Khalil Herbert, CHI
6 Spots Lower Than Expert Consensus Rankings
Herbert struggled as a runner, and Roschon Johnson looked better. Khalil Herbert only had 1.89 yards after contact, 0 forced missed tackles, and was outplayed by both Foreman and Johnson. He was third in all major rushing categories and looked better as a pass-catcher. The matchup is also tough here, with Tampa Bay coming into town.
Bijan Robinson, ATL
4 Spots Lower Than Expert Consensus Rankings
Bijan looked great! But he was limited, and now Cordarelle Patterson is back. His role should continue to grow, but I can't have him as a top-six player yet. Tyler Allgeier played more snaps, got more touches, and got the goal line work. Both players looked great. Bijan is definitely still a starter. I just have him as the RB5 this week, like the rest of the ECR does.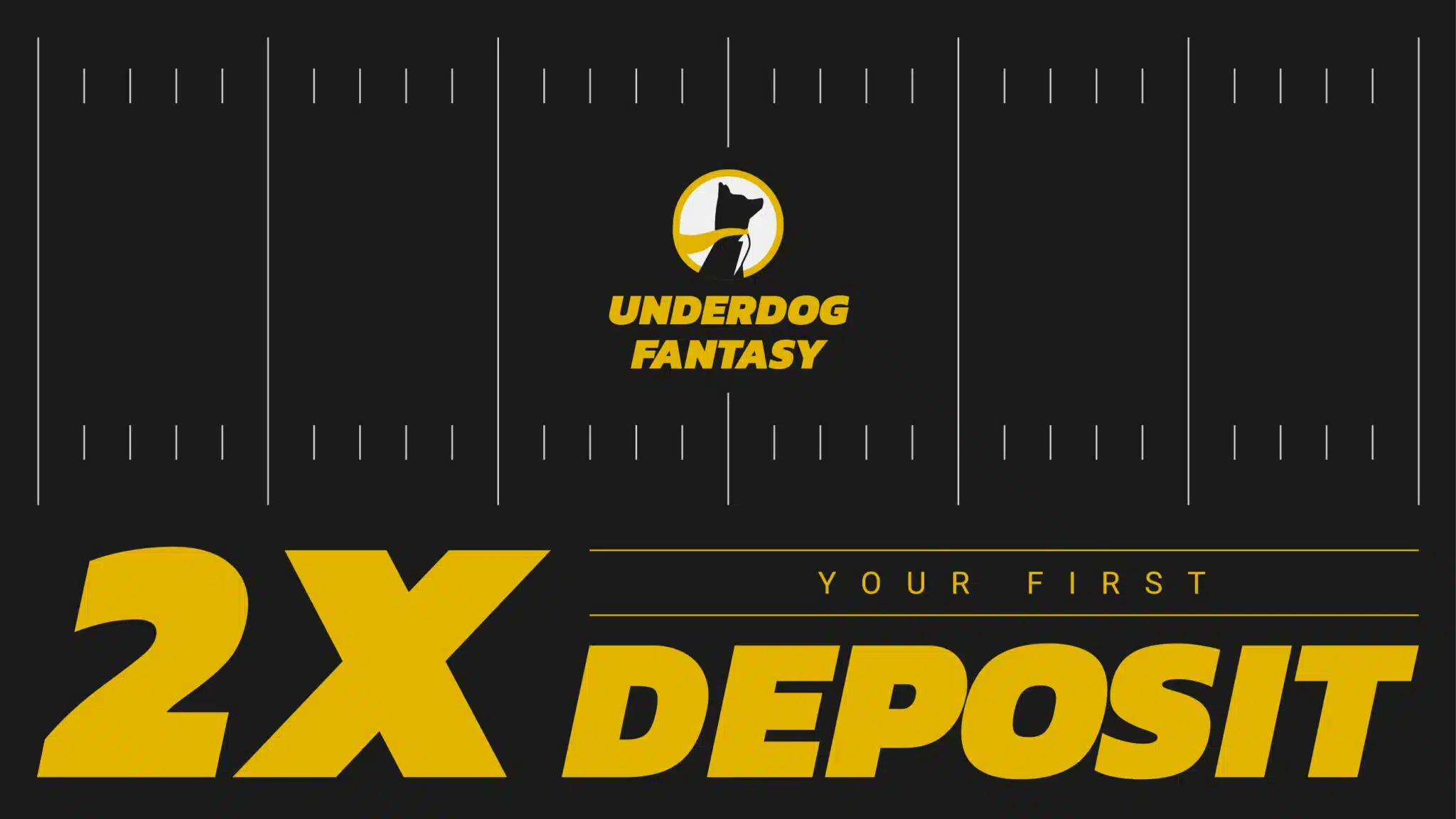 Wide Receivers
Puka Nacua, LAR
13 Spots Higher Than Expert Consensus Rankings
Puka Nacua was one of the biggest surprises for Week 1, and the Rams, in general, exceeded expectations. Nacua had a 40% target share and played 63 snaps. Nacua moved around with 42 snaps outside and 21 from the slot. They even targeted him downfield with six targets of 10 yards or more. Two of them were 20+ yards downfield. San Francisco is a tougher matchup, but Puka will still be heavily involved.
Zay Jones, JAX
9 Spots Higher Than Expert Consensus Rankings
Zay Jones was the second wide receiver for Jacksonville, and he led the team in routes. Christian Kirk was relegated to slot duty and was almost used exclusively on third downs. Jones has a good rapport with Trevor Lawrence, is a better run blocker, and is worth consideration in the flex this week. In a higher-scoring matchup, we could see more Christian Kirk. This doesn't mean less Zay, who plays on both two and three-wide receiver sets.
It's just 1 week, but keep an eye on Jags WR Zay Jones!

💪🏽5 for 55 & a TD

🔥Led all Jags WR in snaps (61/70)

✌️Played w Ridley in 2WR sets, ahead of Kirk who played 90% in the slot

🏃🏾2nd on team in routes run, just 2 behind Ridley (34-32) & 2nd on team in targets

— a nerd named Andrew 🏈⚽️🇰🇷 (@fakefootballs) September 12, 2023
George Pickens, PIT
5 Spots Higher Than Expert Consensus Rankings
Diontae Johnson is out, and we will see what George Pickens looks like as the WR1. The team will use Calvin Austin and Allen Robinson more, but Pickens is now the alpha. Pittsburgh could not pass the block last week, and Pickens' average depth of target was lower than usual. He also had a highlight play called back. George Pickens vs. Denzel Ward will be a fun matchup this week.
Jahan Dotson, WAS
7 Spots Lower Than Expert Consensus Rankings
Sam Howell looked great this preseason, and there was some excitement about him in this new offense. The Arizona Cardinals matchup lined up and looked like a chance for Dotson to break out with McLaurin limited. Washington's offense was very pedestrian, and that was alarming. Sam Howell has had two starts, and he had 30 completions combined. Howell is averaging 185 passing yards a game, 7.4 yards per completion, and one touchdown per game.
Christian Kirk, JAX -7 vs. ECR
7 Spots Lower Than Expert Consensus Rankings
Zay Jones ran the most routes on the team and was far more involved than Christian Kirk. Unless there was some undisclosed injury, this is a problem. Per PFF, Kirk played 43 snaps and ran only 24 routes. He received two targets on those 24 routes. In 11 personnel, he played on 37 of 38 snaps. But he was only in on six of their 12 personnel snaps and zero of their 22 personnel snaps. This is a problem, and if it continues, he might not be rosterable.
Tight Ends
Hayden Hurst, CAR
9 Spots Higher Than Expert Consensus Rankings
Hayden Hurst was a pleasant surprise, but should we have been so surprised? He played well last year for the Bengals, and in this Frank Reich offense, he is a great fit. Bryce Young and Hurst already have a great rapport, and Hurst's usage in the red zone is something to keep an eye on. I love his fit in this offense. He is a weekly start until proven otherwise.
Gerald Everett, LAC
3 Spots Lower Than Expert Consensus Rankings
Gerald Everett wasn't able to get it done in a high-scoring game last week. Donald Parham had two red zone targets to Everett's zero targets. Not only did Everett share targets with Parham, but he also had to compete with Allen, Williams, Ekeler, and others. There are too many mouths to feed in this offense, and Everett is not high enough in the pecking order.
Defenses
Detroit Lions +11 vs. ECR
11 Spots Higher Than Expert Consensus Rankings
Seattle is without both of their offensive tackles this week. They just signed 41-year-old Jason Peters off of the street to come help them. Aidan Hutchinson and the boys should be in Geno's lap all game. Detroit could rack up double-digit sacks in this one as long as the right tackle isn't allowed to be offsides all game.
Indianapolis Colts +3 vs. ECR
3 Spots Higher Than Expert Consensus Rankings
It's another good defensive line versus a banged-up offensive line. If the Lions are taken, go grab the Colts. The Colts have some playmakers on defense, and they are playing against a rookie quarterback. Houston's offensive line is banged up, and the Colts have a plus DVOA.