Everybody loves an underdog story. There's nothing better than bragging to the entire bar about the plus-money bet that you just cashed. Predicting a college football upset can give you a high that makes you feel like you're standing on the mountaintop. You can bet these Week 3 College Football upsets against the spread, as single moneyline plays, or as a parlay, and you could be the Tailgate Hero. Welcome to the Sports Gambling Podcast Network Animal Shelter. Let's find you a dog.
Go here for daily free NCAAF picks!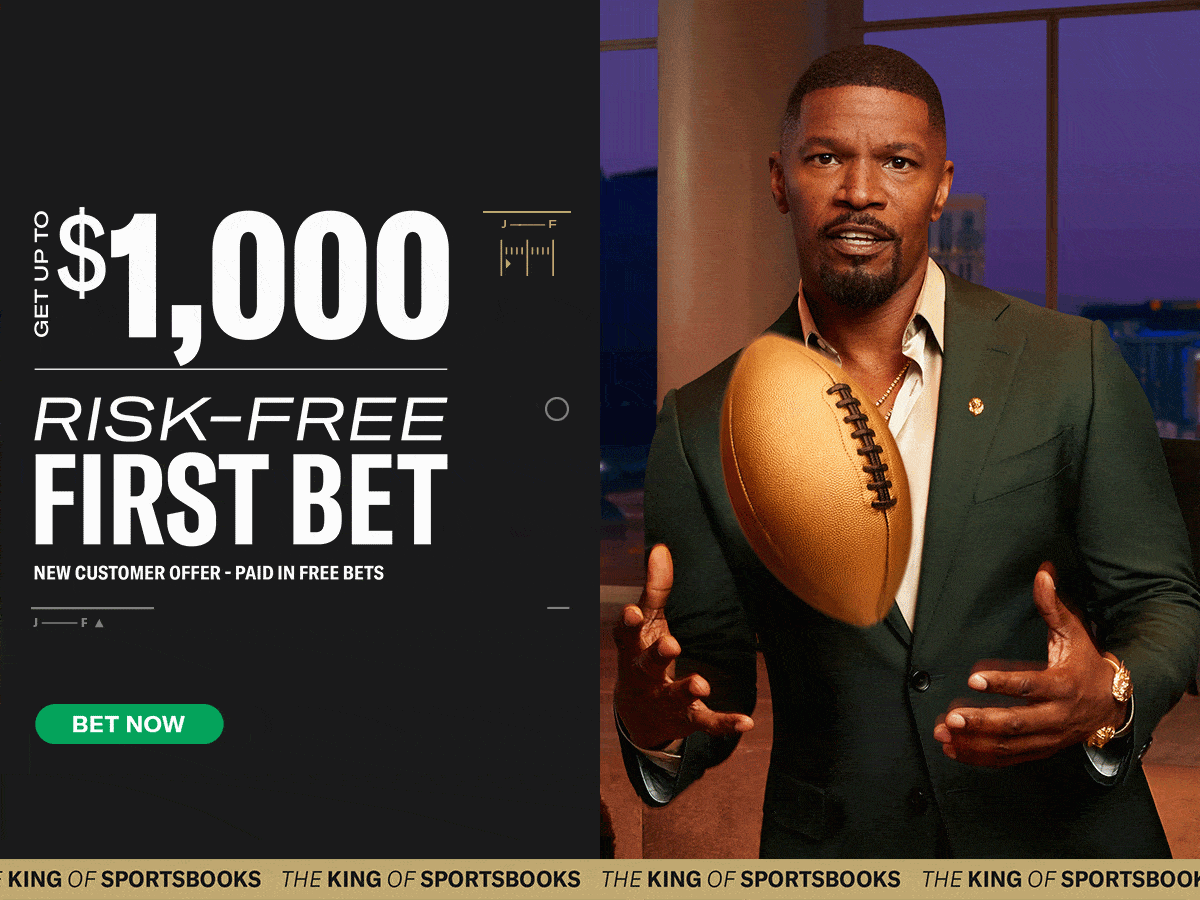 Week 3 College Football Upsets: Moneyline Parlay
+3857 The College Football Experience Parlay
We here at the Sports Gambling Podcast Network love large odds. Some people say parlay betting is dumb, but when you treat a moneyline underdog parlay like a lottery ticket, it's not. Let me explain. Many folks are avid lotto players. For example, Mega Millions and Powerball. The odds of winning the Powerball jackpot is 1 in 292.2 million, and even lower for Mega Millions at 1 in 302.6 million.
The notorious slogan is, "risk a little to win a lot." What if I told you that you could place your $2 entry fee on a measured college football moneyline underdog parlay where you can select your winning numbers based off of analysis instead of a machine randomly doing it for you? This week's college football upset picks would pay out $79.14 on DraftKings Sportsbook.
You can download the DraftKings app and use our code "SGP" on your first deposit. When you do that and bet $5 on any college football pick, you get $200 in bonus bets instantly!
There are 15 slates of college football. If you were to place just one $2 college football parlay each week, that's a $30 dollar bet total. With just one correct +3857 The College Football Experience Parlay, that's $49.14 of profit, $129.28 if two hit, $207.42 for three, etc.
Are you feeling more frisky? Those profit amounts increase incrementally with just a few extra dollars on each moneyline underdog parlay. Lastly, in case you weren't already sold, I can promise you that watching Houston, BYU, and Florida play college football is more entertaining than 40 seconds of ping-pong balls.
Week 2 Recap
This article went 1-2 on moneyline picks last week. UConn got blown out by Georgia State. After getting a defensive TD blown dead by the refs and missing three field goals, Cal's upset bid fell flat to Auburn by a score of 14-10. Lastly, Dundee's Dog Washington State never trailed in a victory over Wisconsin.

Dundee's Dog: Houston Moneyline +245
(-7.5) TCU at Houston (O/U 64.5)
Each week, I will write up Pick Dundee, aka Colby Dant's favorite college football upset prediction. Dant is the host of the Sports Gambling Podcast Network's CFB podcast, "The College Football Experience."
Dundee also loves a good college football parlay and is well known for his success betting moneyline dogs. His favorite Week 3 plus-money-play is Houston to knock off TCU. For clarity, this is my personal favorite dog this week as well, so that's why I've listed Houston as the first leg this week.
Week 2 was a sandwich spot (letdown off UTSA win and lookahead to TCU) for the Cougars as they played their little brother Rice. I was actually rooting against the Cougars, knowing that this spot in Week 3 would be that much juicier. The Cougars sleepwalked through the first half as Rice was leading 28-0 with 4 minutes left to go. Houston built a comeback scoring 28 unanswered points to tie the game with 15 seconds left in the 4th quarter and force overtime. The Owls won 43-41 in 2OT.
To me, I saw what I needed to see from this Houston team. The Cougars won a low-scoring slugfest game against a very good UTSA offense in Week 1. Then, Houston showed determination not to roll over and die in Week 2 vs. Rice.
Saturday is a gigantic get-up spot for the entire Houston Cougars athletic program. TCU, the 2022 National runner-up, will be Houston's first Big 12 home game. Add in the fact that Houston HC Dana Holgorsen worked on the same Mike Leach Texas Tech staff as TCU HC Sonny Dykes in 2000. I expect the atmosphere inside TDECU Stadium to be a hornet's nest for Chandler Morris and TCU's first road game of the season.
🚨 PACK TDECU STADIUM 🚨#GoCoogs | #TEAM pic.twitter.com/RNxQggPjs5

— Houston Football (@UHCougarFB) September 12, 2023
Dog #2: BYU Moneyline +270
BYU at (-8.5) Arkansas (O/U 47.5)
First off, BYU is a live dog here because Arkansas has their rival LSU on deck. Second, Arkansas has not been tested in their first two games. The Razorbacks have slaughtered FCS Western Carolina and beaten Kent State, who might not win six games at the FCS level this year. To be honest, only beating the Golden Flashes 28-6 wasn't very impressive to me, as UCF beat Kent State 56-6 the week before.
Third, to put it bluntly, I don't think the offense has been impressive against inferior competition. Only bringing back four offensive players from a year ago may be a big concern that has not been put in the spotlight so far this season. Star RB Raheim Sanders injured his knee in Week 1, and it has forced Arkansas to throw the ball more.
The passing offense is not usually the Razorbacks' way of operating. Currently averaging 9.32 yards per pass, I expect that to decrease. Then what do you do when you are only averaging 3.42 yards per rush attempt without your top RB?
Three drives for Arkansas' offense, three punts. The Razorbacks have just 14 yards of total offense by the 12:25 mark in the second quarter.

— Mason Choate (@ChoateMason) September 9, 2023
On paper, BYU has not faced spectacular opponents either. The Cougars were involved in a 14-0 rock fight against Sam Houston. Then, they blew out FCS Southern Utah 41-16. Historically, the Thunderbirds have been competitive with their big brother FBS Utah schools, so I actually was a bit impressed by BYU in that contest.
Considering BYU has been without their top WR, Kody Epps, due to injury, QB Kedon Slovis has been good so far. Slovis has recorded 493 passing yards and 7 touchdowns (3 rushing). HC Kalani Sitake said that he expects Epps to play against Arkansas.
Dog #3: Florida Moneyline +210
(-6.5) Tennessee at Florida (O/U 58.5)
The Swamp is a house of horrors for Tennessee. Florida is 16-2 straight up in their last 18 games against them. The Gators are also 16-2 straight up in their last 18 at Ben Hill Griffin Stadium against the Volunteers since 1977. The Gators have won nine in a row at home in the rivalry.
A ton of hype surrounds Tennessee's offense once again this year. I'm just not agreeing with the love affair for QB Joe Milton, though. We have never seen Milton on the road in this type of an SEC night game environment before. Ever since Milton's debut with Michigan, the talent has been visible with his mobility and big arm with a desire for highlight reel plays. But also, his inconsistency has never gone away.
The Volunteers' rushing attack has averaged 6.13 yards per carry (13th) so far this season. The Gators allowed just 3.5 YPC on the road against Utah with their 1st and 2nd string QBs out with an injury. Having faced two doormats in the first two weeks, we haven't seen what this Vols rushing attack looks like. If Florida's defense can stop the run, does Milton have the ability to win the game for Tennessee? My bet is no.
Joe Milton is currently at 5.9 yards/attempt on the year. Hooker was at 9.5 last year. The inaccuracy is clearly still there and it is very concerning for Tennessee.

— College Football Nerds (@CFBNerds) September 9, 2023
I think the narrative should be placed on Florida. Penalties, mental mistakes, and missed field goals prevented Florida from keeping it close against Utah. In contrast, Wisconsin transfer QB Graham Mertz received a lot of ridicule in the preseason. Mertz responded, going 31/44 and passing for 333 yards in a hostile Rice Eccles Stadium. If Mertz can even sniff matching Anthony Richardson's 453 passing yards last year vs. Tennessee, then Florida is a live dog in Week 3 at the Swamp.
The College Football Experience
For more analysis and entertainment on these games, make sure you turn into The College Football Experience. Colby Dant, PattyC, and NC Nick talk about each FBS game and mix in some FCS games, giving out moneyline and ATS college football picks every Wednesday!