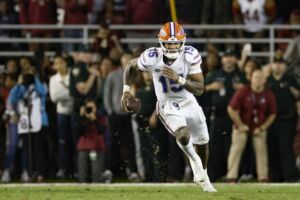 NFL 2023 Week 1 is here. Three rookie quarterbacks will start Week 1. It is a change from last season when there were no starting rookie quarterbacks in the first week of the season.
That's just one of the storylines to watch as the NFL 2023 season begins. Week 1 is loaded with hold-outs, injuries, and reclamation projects dressed as Broncos. There are six storylines to watch as we head into Week 1 of the NFL 2023 season.
Go here for daily free NFL picks!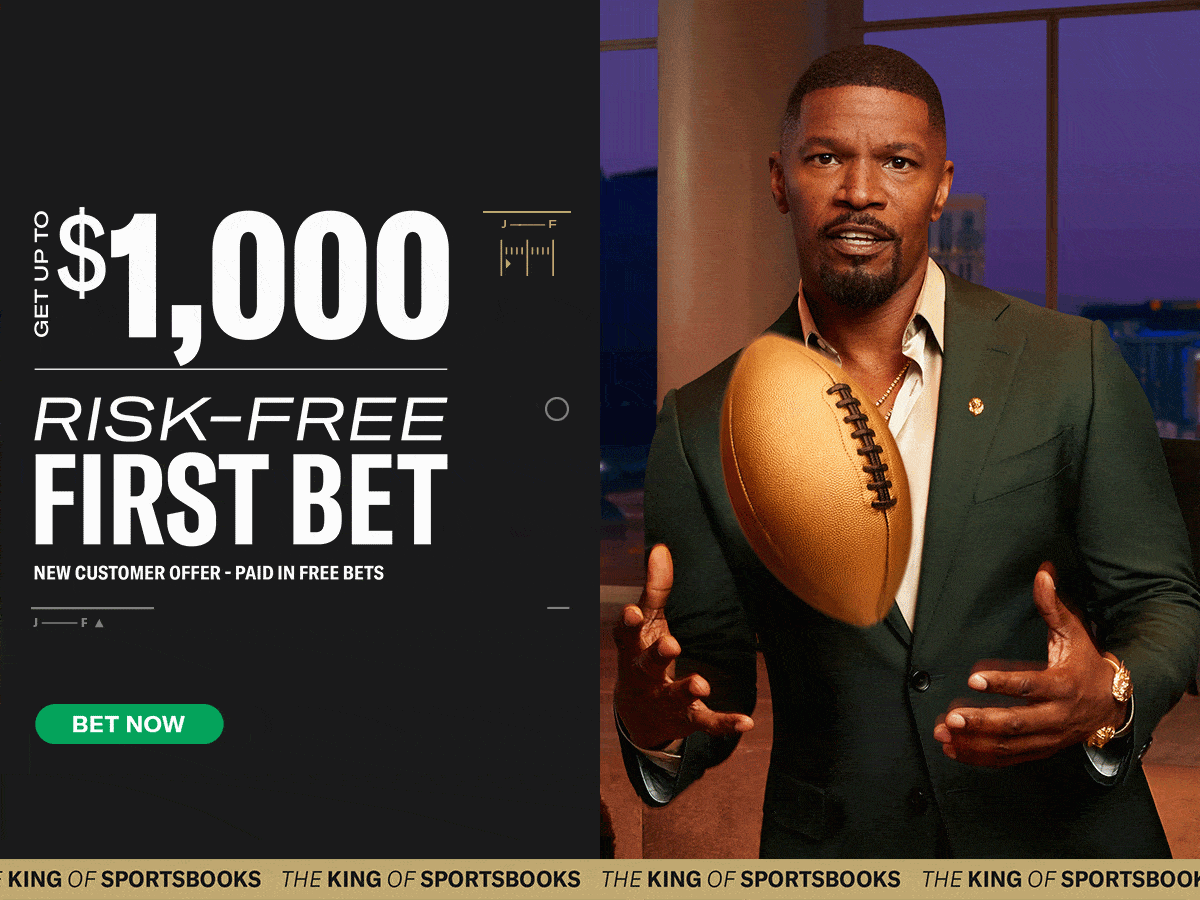 Three Starting Rookie Quarterbacks: 1 of 6 Storylines To Watch Week 1
What Starting Rookie Quarterback Will Shine in Week 1?
Three rookie quarterbacks are starting in Week 1 of the NFL 2023 season. The last time that happened was the 2021 season. The rookies: Trevor Lawrence, Zach Wilson, and Mac Jones. This year's Week 1 starters are Bryce Young for the Carolina Panthers, C.J. Stroud for the Houston Texans, and Anthony Richardson for the Indianapolis Colts. Which rookie will have the best storyline in Week 1?
Young and the Panthers go to Atlanta to play the Falcons. Per bettingpros.com, the consensus for Young's passing yards is 213, and his projection is 215. The Panthers are a +3.5 underdog. Sportsline projects Young to pass for 235 yards with 1.4 touchdowns.
Young will enter Week 1 with a receiving crew recovering from injuries. D.J. Chark (hamstring), Terrance Marshall (back), and Laviska Shenault is coming out of concussion protocol.
Richardson and the Colts play host to the Jacksonville Jaguars. The Colts are a five-point underdog. Sportsline projects Richardson's passing for 18-of-29, 176 yards, 1.07 touchdowns, and 1.11 interceptions.
Richardson is projected to lead the Colts in rushing yards with 60 and, at the time of the projection, running back Jonathan Taylor with 52 rushing yards. There will be no Taylor.
Stroud and the Texans will travel to play the Baltimore Ravens. The Texans are a 10-point underdog
Stroud's weapons include Tennessee Titans' transplant Robert Woods, former Dallas Cowboys wide receiver Noah Brown, Nico Collins, John Metchie III, and rookie Nathaniel "Tank" Dell.
None of his receivers recorded more than 560 receiving yards or more than three touchdowns last season.
Metchie is returning from a diagnosis of Acute Promyelocytic Leukemia that kept him out of his rookie season last year.
So, which rookie are you betting on in Week 1?
How Much Will Chris Jones' Absence Hurt the Reigning Super Bowl Champs?
Jones will not be on the field when the Kansas City Chiefs play the Detroit Lions, opening the NFL 2023 season Thursday night.
Chris Jones talking to KC media at Ronald McDonald House Charities: " pic.twitter.com/lWLkXy6R9L

— Sam McDowell (@SamMcDowell11) September 6, 2023
Last season, Jones was the best-ranked defensive tackle by Pro Football Focus, with a 92.3 PFF grade. He was second in the league in sacks with 15.5. Jones accounted for 29 quarterback hits, 17 tackles for loss, and 44 total tackles for the Chiefs.
The line for the game hasn't changed with the potential absence of Jones. The Chiefs remain favored by -6.5. The point total remains 54.5.
The bigger issue may be the six-week suspension of pass rusher Charles Omenihu combined with the absence of Jones. Last season, Steve Spagnuolo's defense often succeeded in getting pressure with four down linemen and not just relying on the blitz.
Will the absence of Jones (and Omenihu) have the Chiefs' defense relying on more blitz packages? How much will Jones' absence hurt?
Is Aaron Rodgers Just What the New York J-E-T-S Need?
We have seen Rodgers everywhere in New York. Now, it is time to see him on the field. The New York Jets will play the Buffalo Bills on Monday night at Met Life Stadium. Although the Jets are a +2.5 underdog, there is optimism for Gang Green truthers.
Now is the time to find out if Rodgers is just what the New York Jets need. The Jets' first eight games will be challenging. In addition to starting with the Bills, they will play the Dallas Cowboys, New England Patriots, Kansas City Chiefs, and the Denver Broncos before their bye week.
We will find out fairly early if Rodgers is what the Jets need.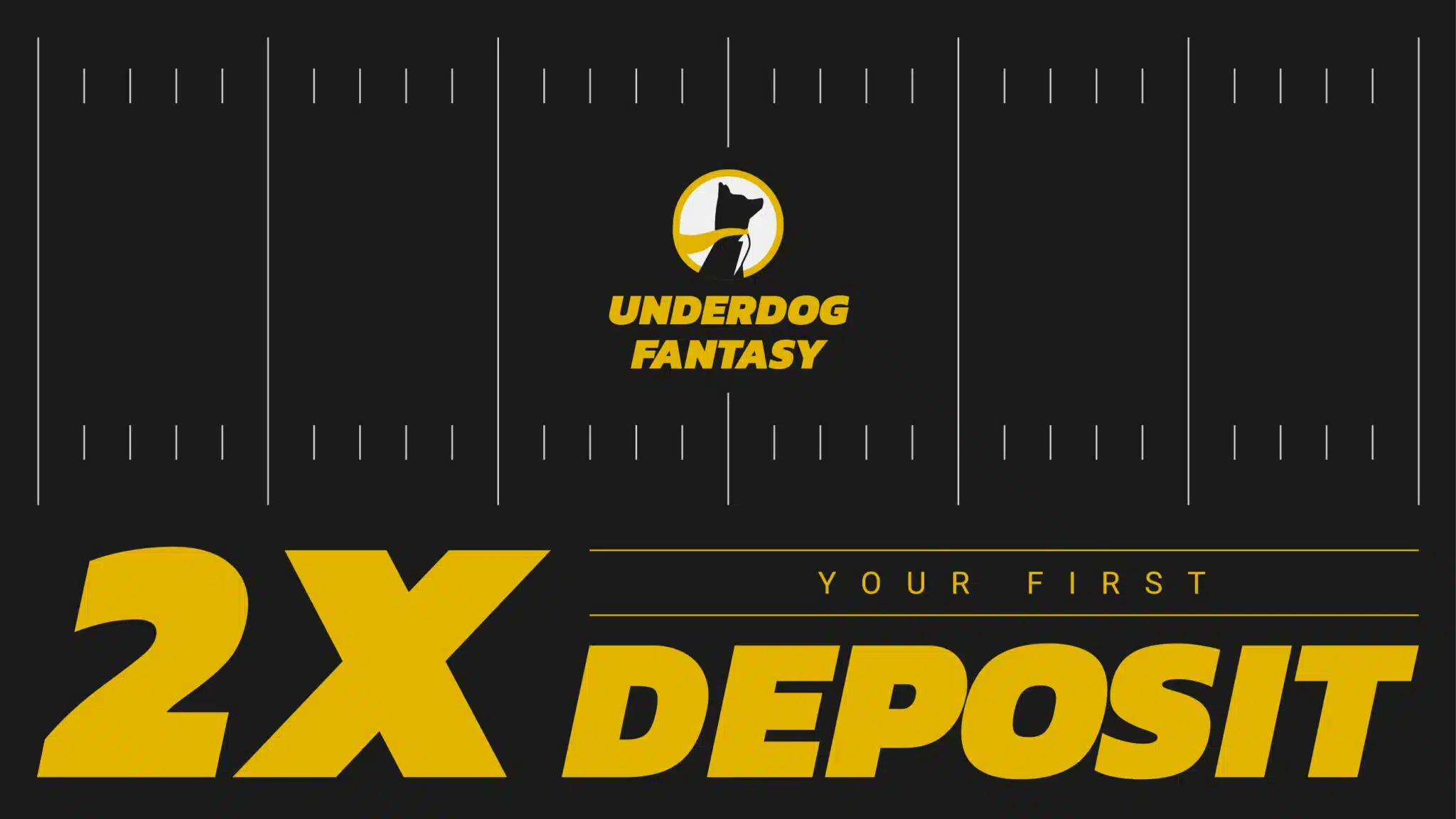 Lamar Jackson and Todd Monken: A Marriage Made in Football Heaven?
Jackson has said that he wants to throw for 6,000 yards this season.
His highest passing yards for a season was in 2019 when he threw for 3,127. Since then, his attempts remained consistently in the mid-300 range, and his yards hovered between 2,242 and 2,757.
New offensive coordinator Monken's philosophy has been to get explosive plays by attacking all areas of the field. His Georgia Bulldogs averaged 40.7 points per game last year. And yes, this isn't college, but the Baltimore Ravens have done their part in making this union successful.
In addition to signing Jackson to a long-term contract, they acquired wide receiver Odell Beckham Jr. in free agency and drafted Zay Flowers in the 2023 NFL Draft. The Ravens' wide receiver room has improved.
The team now has an offensive coordinator whose DNA for football is to push the ball down the field, paired with a quarterback who got paid and has something to prove.
Is this what football heaven looks like?
Sean Payton and Russell Wilson
Ahh, the memes, the gifs, the awkward commercials, and the expectations that weren't met all describe Wilson's first year's failures as a Denver Bronco. All that and Wilson's 16 touchdowns, 11 interceptions, 60.5% completion percentage (lowest in career), 7.3 yards per attempt (second lowest in career), and a 5-12 record for fourth in the AFC West.
Enter Payton. Payton's job is to erase last season's chaos and disappointment for the Broncos. The question is, will he do it with Wilson or without Wilson?
Travis Kelce Non-Contact Hyper Knee Extension
Kelce injured his knee in a non-contact drill Tuesday. No available information on whether he will play on Thursday or not. But this may turn out to be the biggest storyline for Week 1.
How many of you drafted Kelce in the first round? Even if he is on the field on Thursday, are you playing him?
These are the six storylines to watch in Week 1 of the NFL 2023 season. What storyline are you watching?