Everybody loves an underdog story. There's nothing better than bragging to the entire bar about the plus-money bet that you just cashed. Predicting a college football upset can give you a high that makes you feel like you're standing on the mountaintop. You can bet these Week 2 College Football picks against the spread, as single moneyline plays, or as a parlay, and you could be the Tailgate Hero. Welcome to the Sports Gambling Podcast Network Animal Shelter. Let's find you a dog.
Go here for daily free NCAAF picks!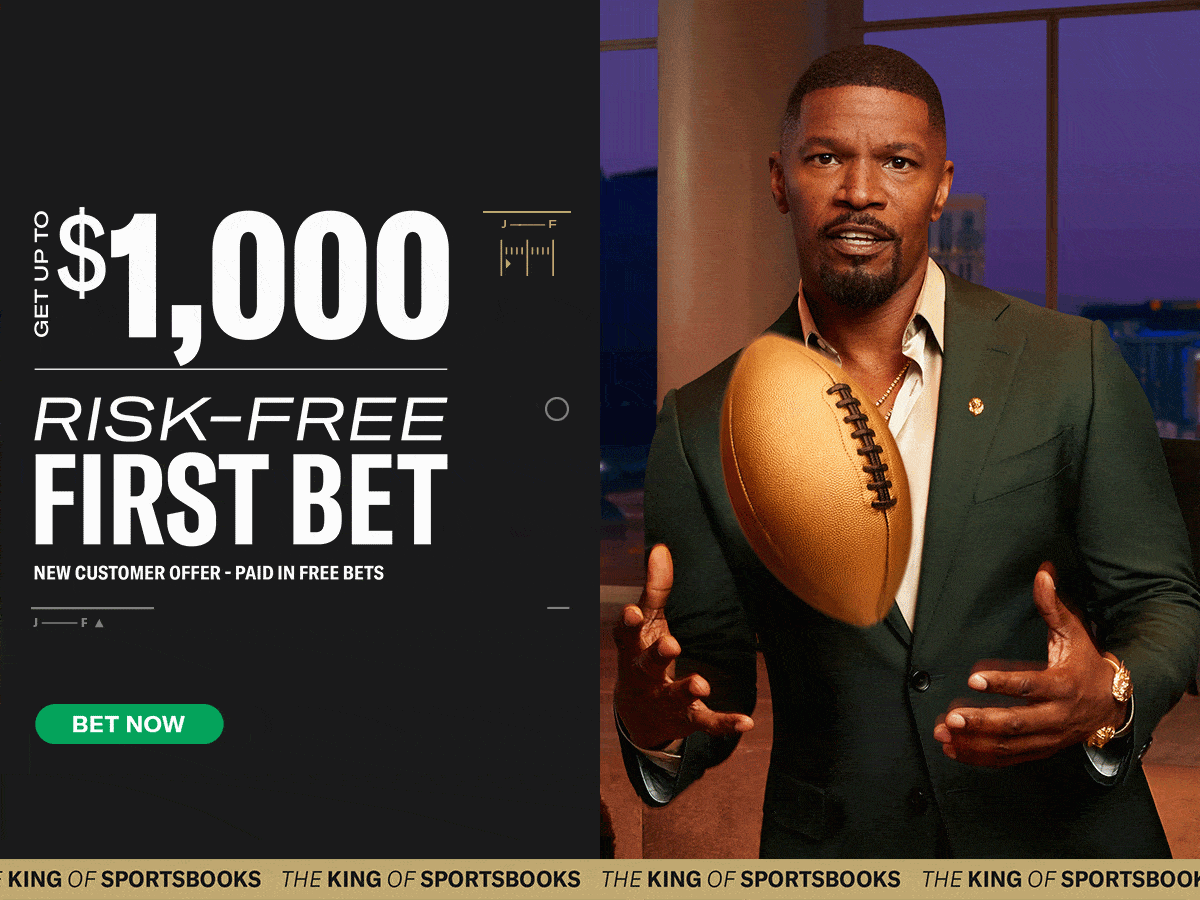 Week 2 College Football Picks: Moneyline Upset Parlay
+1949 The College Football Experience Parlay
We here at the Sports Gambling Podcast Network love large odds. Some people say parlay betting is dumb, but when you treat a parlay like a lottery ticket, it's not. Let me explain. Many folks are avid lotto players. For example, Mega Millions and Powerball. The odds of winning the Powerball jackpot is 1 in 292.2 million, and even lower for Mega Millions at 1 in 302.6 million.
The notorious slogan is, "risk a little to win a lot." What if I told you that you could place your $2 entry fee on a measured college football parlay where you can select your winning numbers based off of analysis instead of a machine randomly doing it for you? This week's selections of college football upsets would pay out $40.99 on DraftKings Sportsbook.
You can download the DraftKings app and use our code "SGP" on your first deposit. When you do that and bet $5 on any college football pick, you get $200 in bonus bets instantly!
There are 15 slates of college football. If you were to place just one $2 college football parlay each week, that's a $30 dollar bet total. With just one correct +1949 The College Football Experience Parlay, that's $10.99 of profit, $51.98 if two hit, $92.97 for three, etc.
Are you feeling more frisky? Those profit amounts increase incrementally with just a few extra dollars on each parlay. Lastly, in case you weren't already sold, I can promise you that watching UConn, Washington State, and Cal play college football is more entertaining than 40 seconds of ping-pong balls.
Week 1 Recap
This article went 1-2 on moneyline picks last week. My smaller dogs, South Alabama and North Texas, were curb-stomped, but Dundee's large dog, Wyoming, won in double overtime.

Dog #1: UConn Moneyline +124
UConn at (-3) Georgia State (O/U 54.5)
The first moneyline dog for Week 2 that I will be taking is UConn. I think that the final scores of both the Huskies' and the Georgia State Panthers' Week 1 games are misleading. UConn fell at home to NC State by a score of 24-14. Georgia State survived a scare from FCS Rhode Island in a home game with a 42-35 victory.
Head coach Jim Mora continues to guide this football program from the depths of despair to actual competence. Mora's defense was super impressive against a proven Offensive Coordinator-QB duo in Robert Anae and Brennan Armstrong. The Huskies held Armstrong to just 155 yards passing. UConn played a tough Power 5 defense in their first game, but the offense is very experienced.
Jim Mora Jr. should be in the running to win Coach of the Year @TheColbyD #CollegeFootball #CFB #NCAAF #UConn #HuskyRevolution pic.twitter.com/k7lc8kTXUI

— The College Experience (@TCEonSGPN) November 13, 2022
The offensive line is maybe the strongest unit of the team that returns nine offensive starters. QB Joe Fagnano followed his former Maine head coach, now UConn OC Nick Charlton, to Storrs, Connecticut. He knows this offense's scheme, and I expect a better output from the Huskies against Georgia State, who just allowed 35 points to Rhode Island.
Lastly, both of these teams should see success running the ball. I love the under in this game as well, and of course, a smaller win margin helps a college football upset come true.
Dog #2: California Moneyline +205
(-6.5) Auburn at California (O/U 54.5)
Look, I know what some recurrent readers may be thinking. "This guy just faded Cal last week!" That's true, but nothing I said about Cal was derogatory about their roster or coaching this season. Truth be told, I was super impressed by the Golden Bears' performance in Denton, Texas, last week. They were in brutal weather and lookahead spot and smashed the Mean Green 58-21.
Former Texas State head coach Jake Spavital comes into a great situation with his explosive offensive scheme, where Cal returned eight offensive players. Head Coach Justin Wilcox's defense also returns nine starters from a season ago.
Finally, Colby Dant screams all the time that it is extremely hard to win on the road in college football. Current SEC schools are 8-18 in their last 26 road trips to play against current Pac-12 teams. 12 of the 18 SEC team losses came by double digits. Wilcox's Cal program has won four straight games against SEC foes. In Hugh Freeze's first road trip as Auburn HC, I think this is a good spot to fade the Tigers.
In case you wanted to know how the current SEC schools have been when playing at the current Pac 12 schools since the year 2000.

Those SEC schools are 8-18 in those 25 matchups with 12 of the 18 being double digit losses. #CollegeFootball #Facts

Utah beats Florida with its…

— The College Experience (@TCEonSGPN) September 1, 2023
Dundee's Dog: Washington State Moneyline +200
(-6) Wisconsin at Washington State (O/U 58.5)
Each week, I will write up Pick Dundee, aka Colby Dant's favorite college football upset prediction. Dant is the host of the Sports Gambling Podcast Network's CFB podcast, "The College Football Experience." Dundee also loves a good college football parlay and is well known for his success betting moneyline dogs. His favorite Week 1 plus-money-play was Wyoming to pull off the upset at home against Texas Tech, and they did! This week, Dundee calls upon Washington State to do a job.
Last season, Washington State defeated Wisconsin at Camp Randall 17-14. Now, the Badgers travel to Pullman, Washington, to play the Cougars, where they have not hosted a non-conference Power 5 team since 1998.
Not only will Martin Stadium be lit for the home opener, but Washington State will pay tribute to their former head coach (and friend of the program) Mike Leach. Because Leach passed after the 2022 season's end, the school where Leach made his biggest impact never got the chance to honor their beloved coach. It's rumored that Wazzu could be breaking out Coach Leach-inspired helmets. Also, head coach Jake Dickert will be wearing a Coach Leach Pirate shirt.
Jake Dickert's players might call his shirt "drip" pic.twitter.com/X51CGNrM8Z

— Greg Woods (@GregWWoods) September 4, 2023
We're talking about a football program that is a well-oiled Air Raid machine taking on a Wisconsin program playing just their second game after implementing their "Dairy Raid" offensive system. The Badgers struggled to pull away from Buffalo in game one, where QB Tanner Mordecai tossed two interceptions. In contrast, the Cougars blitzkrieged Colorado State on the road 50-24. QB Cameron Ward collected 3 TDs on 451 passing yards. This is a massive get-up spot, and the whole college football world should be cheering on the Cougs Saturday night.
The College Football Experience
For more analysis and entertainment on these games, make sure you turn into The College Football Experience. Colby Dant, PattyC, and NC Nick talk about each FBS game and mix in some FCS games, giving out moneyline and ATS college football picks every Wednesday!