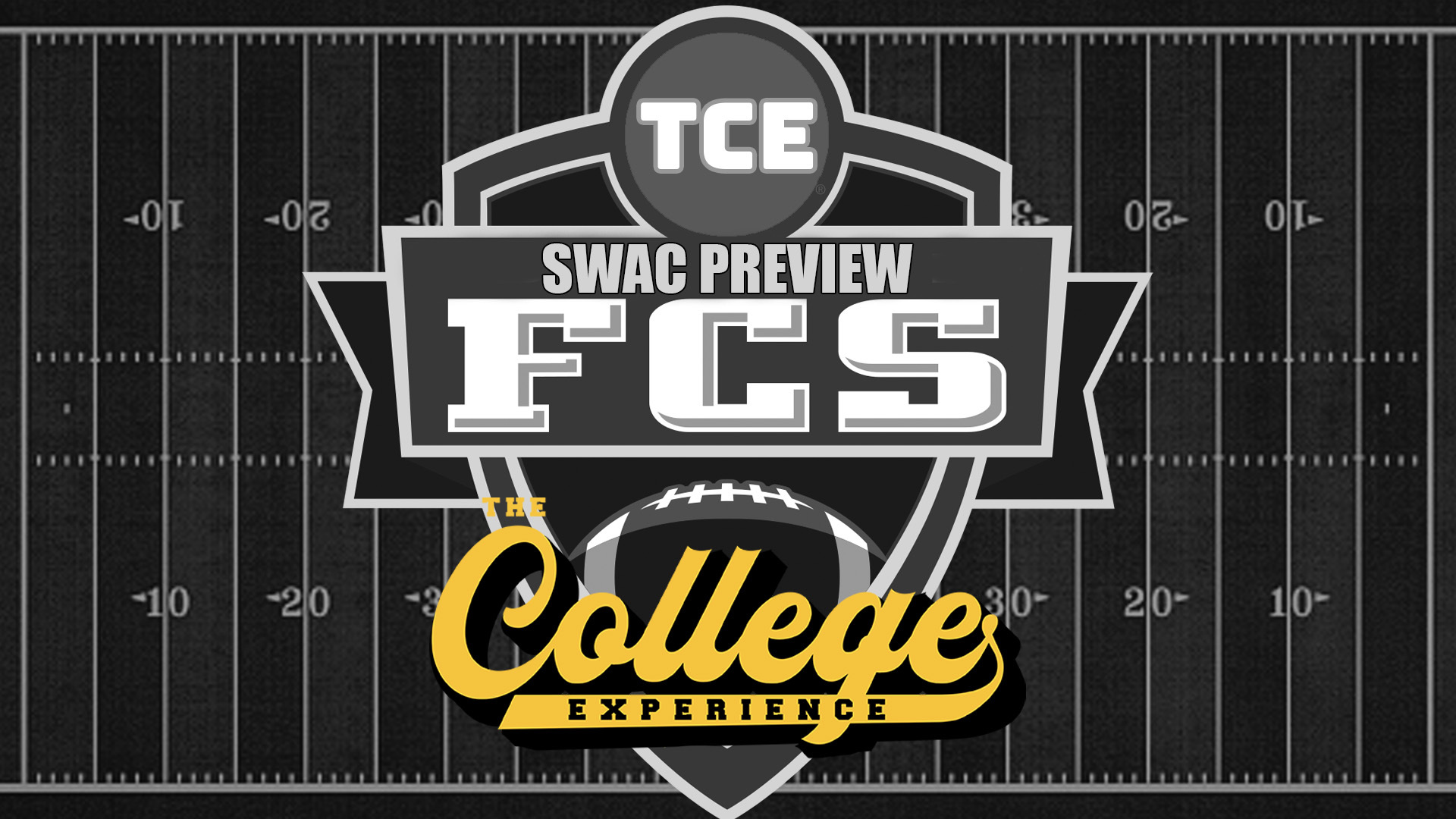 Podcast Recap
The FCS College Football Experience (@TCEonSGPN) on the Sports Gambling Podcast Network continues its 2023 Conference Season Preview & Picks series with the SWAC 2023 Season Preview & Picks. Pick Dundee aka (@TheColbyD) & Mike Rose (@GCG_Wins) break down every single team in the SWAC and project just how they will do in the 2023 SWAC Conference race. Will T.C. Taylor keep the Jackson State Tigers at the same level Deion Sanders had them playing at? Should we expect Hugh Jackson and Grambling to make a push in his 2nd year as head coach of the Tigers? Are the Florida A&M Rattlers the clear cut team to beat in the SWAC in 2023?
Could Bubba McDowell and Prairie View A&M be a sleeper in the SWAC West? Will Alabama State and Dematrius Davis be a team to lookout for in the SWAC East? Will Raymond Woodie Jr. be able to get Bethune Cookman off the floor of the SWAC? Should the Southern Jaguars and new addition Gary Quarles Jr. be the top projected team in the SWAC west after the mass exodus at Jackson State? What will Kendrick Wade be able to do with Mississippi Valley State in his first season at the helm?
Will Alcorn State be a possible surprise team in 2023 with the return of Jarveon Howard? Will Andrew Body have the Texas Southern Tigers competing for a SWAC Championship berth? What is a reasonable expectation for Alonzo Hampton and the Arkansas Pine Bluff Golden Lions in 2023? Is Florida A&M's Jeremy Moussa the best returning player in the SWAC and does Florida A&M have a shot at knocking off USF in Week 2 of the college football season? We talk it all and more on this 2023 SWAC Conference Season Preview & Picks edition of The FCS College Football Experience.