Only a couple of seasons ago, the NFC West was one of the strongest divisions in the league. Not only did the Los Angeles Rams take home the Lombardi Trophy in 2021, but three of the teams in the division boasted more than 10 wins. The West was the only division in the NFC to have three teams in the playoffs, with the Rams, Cardinals, and 49ers all making trips to the postseason.
Now though, the scene is vastly different for the not-so-wild West. Last season saw the demise of both the Rams and the Cardinals, while the Seahawks and 49ers remained dominant forces in the division. For the first two teams, not much more is expected this year amidst injuries and free-agent turnovers. For the latter two, it's Super Bowl aspirations or bust.
Here is a look at the current betting odds for each team's futures prospects as well as a breakdown of the best bets among them. Also included is a player prop with a high probability of cashing at the end of the season.
Go here for more NFL content!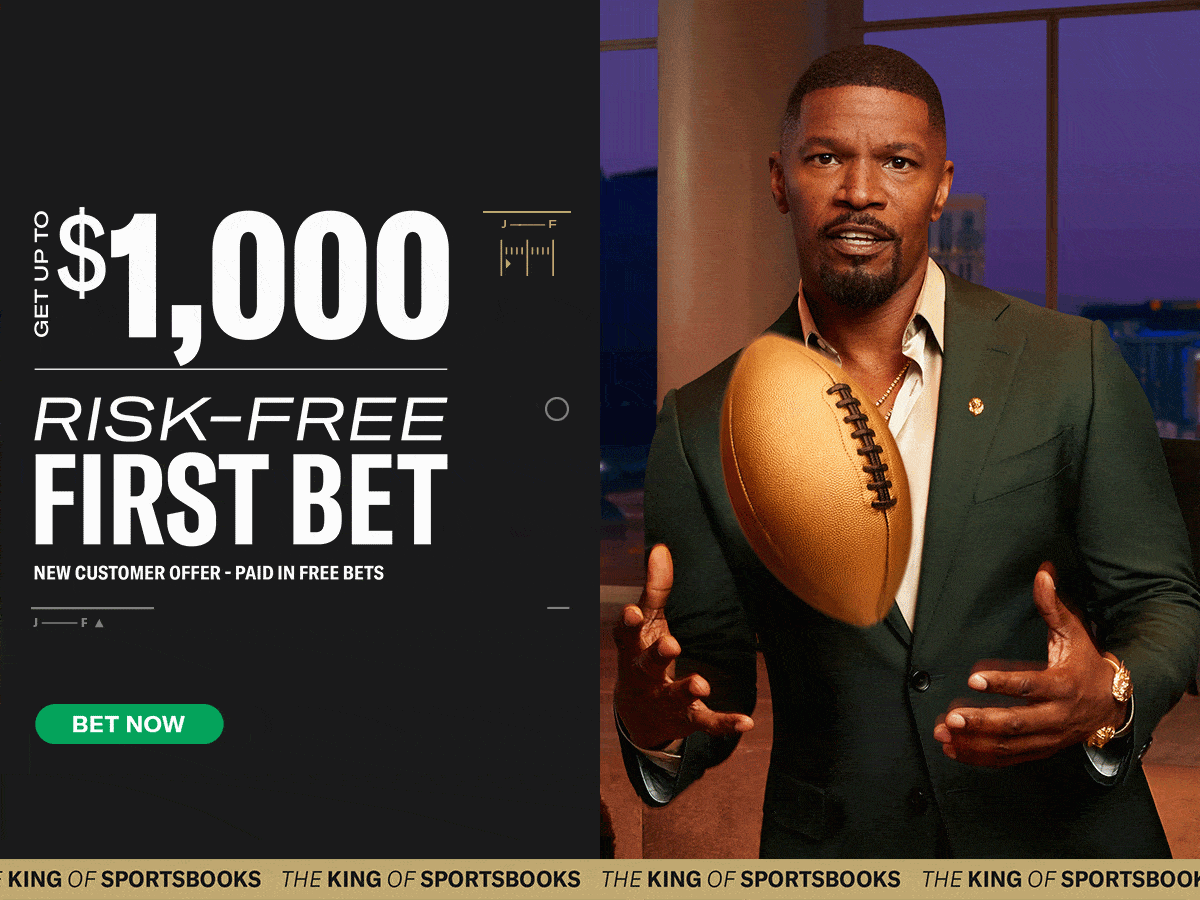 NFC West Betting Odds and Picks 2023
San Francisco 49ers
To Win Division: -160
To Win Conference: +400
To Win Super Bowl: +1000
Win Total: 10.5
San Francisco Best Bets
Anything less than a Super Bowl appearance for the 49ers this season would be a disappointment for both the front office and the fans. However, that will be a tougher battle than both want to admit, given their injury history. Brock Purdy should start the season at quarterback. A healthy George Kittle and Deebo Samuel join him in the huddle.
Together, they should dominate the NFC West. Even still, laying the juice on their divisional odds is too much to invest for an entire season. A better speculation would be the +400 to win the NFC outright. Sure, the Eagles still stand in the way. However, a healthy 49ers team may have been able to outlast Philadelphia and represent the NFC in the Super Bowl last season.
As rough as it is to lay money on the division odds, it is equally as tough to bet the -145 on the over 10.5 total wins on the season. The books have this number pegged as San Francisco has eclipsed this mark in two of the last four seasons and hit exactly 10 wins in another. If you want to play this, find a book that will let you bump this up to 11.5 at plus money. In those two seasons in which they passed 10.5 wins, they proved victorious 13 times in each.
San Francisco Player Prop Picks
Christian McCaffrey Over 900.5 Rushing Yards -110
They say one man's trash is another man's treasure, and treasure is exactly what San Francisco got in Christian McCaffrey last season. The embattled running back suffered through two injury-shortened seasons with the Carolina Panthers, in which he gained just 667 yards combined.
However, in the two seasons before, CMC had registered back-to-back 1,000-plus-yard performances on the ground. The Panthers dealt McCaffrey to the Niners after 393 rushing yards through six games. He would go on to rush for 746 yards in 11 contests with San Francisco. Ultimately, he would go on to accrue 1,139 yards on the season.
What's more, McCaffrey led the team in carries despite his late arrival. The former Panther out carried second-place Jeff Wilson 154-92 in total. Incumbent starter Elijah Mitchell was injured most of last season and has suffered an injury already in camp. All signs point to CMC leading the charge in Kyle Shanahan's run-heavy offense. This makes his path to at least 901 rushing yards this season all the more realistic.
Seattle Seahawks
To Win Division: +195
To Win Conference: +1300
To Win Super Bowl: +3000
Win Total: 9.5
Seattle Best Bets
There is an abundance of optimism in Seattle for the upcoming season. Now that Geno Smith has been rewarded for his breakout performance with the Seahawks last season, much is expected from him this year. Last season, after cutting ties with Russell Wilson, Seattle finished second in the NFC West and made the playoffs in the process.
However, the 12th man crowd may need to temper their expectations of toppling the 49ers at the top of the division. The Seahawks lost all three of their matchups against San Francisco last season, including the playoffs. A better bet to place here would be for Seattle to make the playoffs again this season, which you can find around -120 on some books.
Shopping around may find you a better line on Seattle's win total, but this is not a market you should look to pursue. The Seahawks have failed to eclipse nine wins in each of their last two seasons. Last season, even with the revival of Smith, the team managed exactly nine wins.
With games against the Cincinnati Bengals, Baltimore Ravens, and Philadelphia Eagles, as well as two against the 49ers, the path to a ten-win season is too tough to bet, even at +125 on most books. Taking the under at -155 is even less enticing.
Seattle Player Prop Picks
Jaxon Smith-Njigba Under 725.5 Receiving Yards -110
Despite his talent, Jaxon Smith-Njigba does not jump into the most promising situation for a rookie. The stand-out Ohio State receiver will start his career having to share the field with Tyler Lockett and D.K. Metcalf. Both are number-one wideouts in their own right, each surpassing the 1,000-yard mark last season.
Between the two, the duo accounted for 258 of the 553 targets to Seattle receivers last season. Tight end Noah Fant was the third-leading pass catcher last year, gaining 486 yards on 50 receptions. It is highly likely for JSN to best Fant's total from last season, but he is likely to end the season closer to the high 600s than over the 700 mark in that crowded pass catching crew.
What makes this even tougher for the rookie is the gauntlet of secondaries he will face. He will be facing two teams that finished last season inside the top five in terms of passing yards allowed per game. The Eagles topped that list allowing an average of just 171.1 passing yards per game in 2022. Philadelphia will meet the Seahawks in Week 15.
In Week 10, Smith-Njigba will face a Washington Commanders team that allowed the fourth least passing yards per game (191.3). Not to mention, he will square off against the San Francisco 49ers, who held Geno Smith to under 260 yards passing in all three of their contests last season.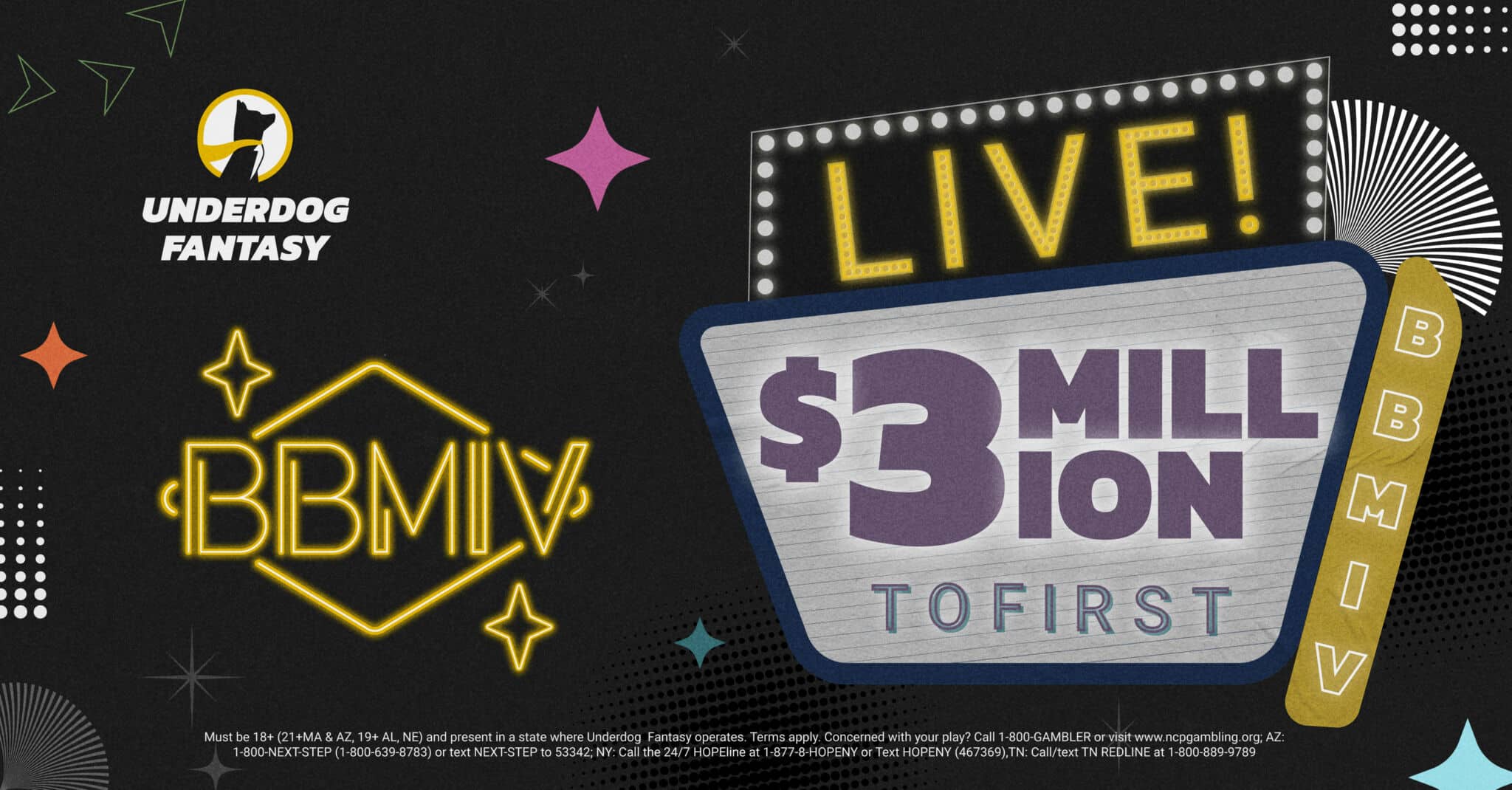 Los Angeles Rams
To Win Division: +1000
To Win Conference: +4500
To Win Super Bowl: +8000
Win Total: 6.5
Los Angeles Best Bets
Honestly, there is little reason to go after any futures bets for the Rams, and it feels slightly irresponsible to make a case otherwise. However, for the sake of argument, if you believe that Los Angeles (who are two seasons removed from a championship, believe it or not) are due for a bounce-back season, taking the division odds is the only way to go.
Even still, taking 10-1 on a team that won only five games last season is beyond risky. What's more, they won just a single game inside the division in six attempts. Nothing is tempting here.
Realistically, the only speculation worth entertaining here is whether or not the Rams can win two more games than they did the year before. With the over 6.5 wins set at -105 and the under at -115, even this market feels unsatisfying. If you must take one, taking the under is the way to go.
Los Angeles opens the season with games against Seattle and San Francisco, followed by a matchup with the Bengals. In Week 5, they will host the defending NFC champions when the Eagles visit Inglewood. Making it out of the first five weeks at 1-4 is a tall task, let alone winning six more over the course of the next 12 games.
Los Angeles Player Prop Picks
Aaron Donald Over 10.75 Sacks
There is no denying how much the defending Super Bowl champions struggled last season. Unfortunately, much of that had to do with the drastic lack of production from Aaron Donald, their defensive superstar. Donald appeared in 11 games last season, amassing only five sacks before an ankle sprain put him on the shelf for the last six games of the year.
Before that, though, Donald had cleared 11 sacks in five straight seasons. In fact, only three times in his nine-year career has he failed to hit the over on this total. He may have come closer to this number had he not been injured. Expect him to make a run at it again this year.
Arizona Cardinals
To Win Division: +2500
To Win Conference: +10000
To Win Super Bowl: +20000
Win Total: 4.5
Arizona Bets Bets
No part of you should want to come anywhere near betting on the 2023 Arizona Cardinals. The Cards will begin their season without Kyler Murray as well as DeAndre Hopkins, his best target last season. While there may be hope under new head coach Jonathan Gannon for a better showing than their 4-13 campaign last year, that hope might be misplaced.
This will be a rebuilding season for Arizona and will likely come with more than its fair share of growing pains. The Cardinals are the longest shots to win the NFC and are tied with the Houston Texans as the least favorite to win the Super Bowl. And let's face it, their 25-1 odds to win the division are shorter than they should be.
A new head coach could be good for a boost in the win total under perfect circumstances. Unfortunately, Arizona will be operating under far less-than-perfect circumstances for the better part of their season. If you feel the need to bet on their win total, take the under at -120 here. Other than that, this, too, is a number to avoid.
Arizona Player Prop Picks
James Conner Over 725.5 Rushing Yards -110
After sandbagging this team heavily, it would seem unwise to take an over on an offensive player. However, without Kyler Murray on the field for a good chunk of the first half of the season, the path is cleared for James Conner to take up a true lead running back role. It would have been certainly possible for him to have gotten it done even with Murray on the field.
Conner has surpassed this number in both of his seasons in Arizona, not having played a full season in either. In his last season in Pittsburgh, he was six yards short of cashing this prop, appearing in only 13 games that year.
With Colt McCoy likely taking the snaps under center, Conner will need to shoulder the load offensively. He should have no problem clearing this number, especially with one of the more prolific pass-catchers in the game no longer in the mix.