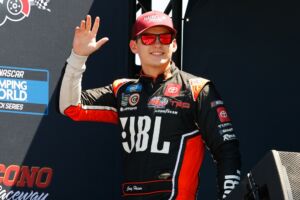 As the sweltering heat shows no mercy and sidewalks become a skillet for frying eggs, there's a cool respite waiting for you – your go-to sports betting podcast. And guess what? We've got you covered with scorching wins in the 4th Edition of "Best Wins of the Week."
But hold on. It's not just the temperature that's boiling; our bets are on fire too! Get ready for three outstanding victories that will leave you eager for more. So, please sit back, relax, and join us as we bask in the glory of these sizzling bets!

Sports Gambling Podcast Network: The Best Wins of the Week (4th Edition)
Host: Cody Zeeb
CRC Brakleen 150
Corey Heim to win Group G (+300)
In the Nascar Gambling Podcast, Cody Zeeb confidently bet on Corey Heim to win Group G of the CRC Brakleen 150, considering Heim as the next best truck to Kyle Busch.
Heim led for a significant portion of the race, with Busch closely tailing him until the final lap. In a thrilling finish, Busch ultimately overtook Heim by a significant margin, securing the 100th win in the Truck Series for Kyle Busch Motorsports.
Despite not claiming the top spot, Heim's impressive performance was a win for Cody Zeeb's wallet.
Host: Rodrigo Villagomez
Pocono 400
Erik Jones top 10 finish (+550)
Rod Villagomez, our man with the plan, took what he called "a big swing," betting on Erik Jones to finish top 10. Despite Jones only securing three top 10 finishes so far, he has come close, achieving 11th-place finishes at both the New Hampshire Motor Speedway and Atlanta Motor Speedway.
Jones has been consistently on the cusp of a top 10 finish in his recent races, and he also demonstrated his prowess at the same track last year, where he secured a 9th-place finish. Remarkably, Jones repeated his success from last year, once again claiming a solid 9th place finish, resulting in another impressive win for the Nascar Gambling Podcast team.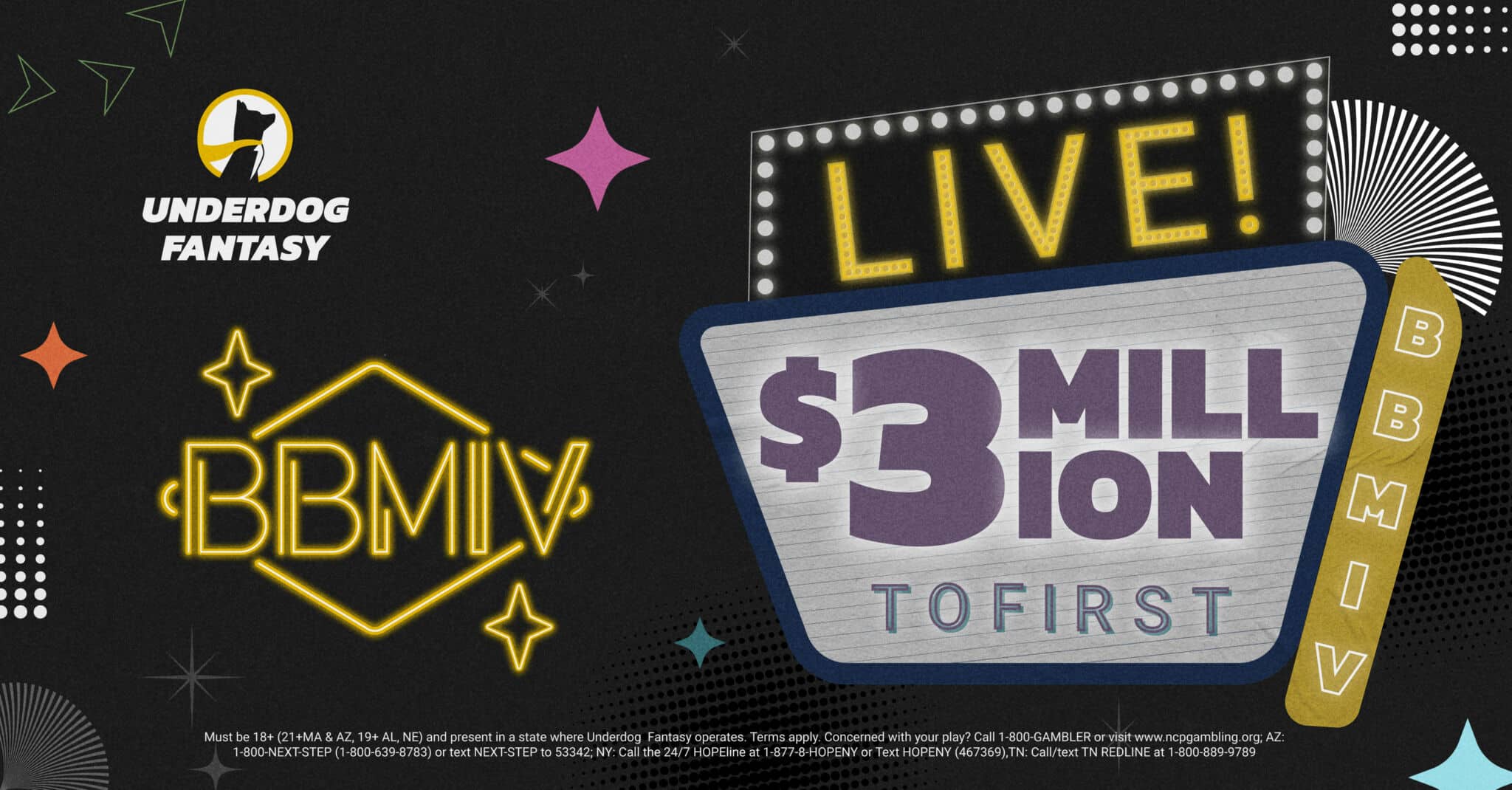 Premier League Gambling Podcast (Spotify | Apple | YouTube)
Host: Baz
United States Women's National Soccer vs. Vietnam
Vietnam +6 (+110)
The Women's Soccer World Cup has commenced in Australia and New Zealand. Over at the Premier League Gambling Podcast, Baz made an astute observation that led to a successful wager. Vietnam made its World Cup debut, drawing a tough match against the reigning champions, the United States. This seemed like a David vs. Goliath scenario.
Considering the U.S. team's track record, Baz placed a bet on Vietnam with a +6 spread. Despite being favorites, the U.S. had not scored more than six goals in a game since April 2022.
As expected, the U.S. secured a victory, but the final score was a mere 3-0, resulting in Baz winning his bet.
That's it?
Thank you for checking out "The Best Wins of the Week." We've highlighted some of the most lucrative plus-money wins, but our winning journey doesn't stop here. Head to the Sports Gambling Podcast for more expert plays and access to all our shows.