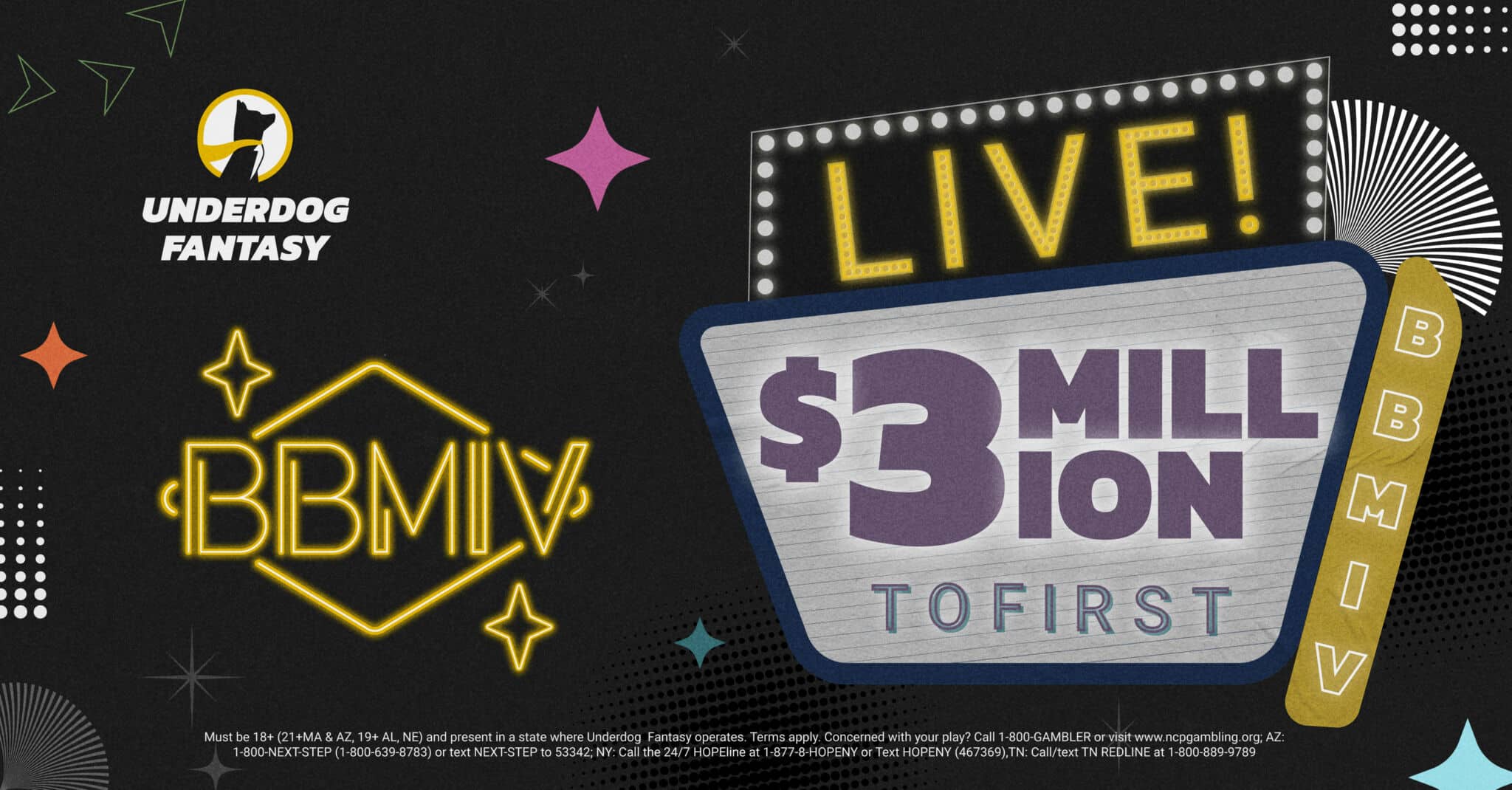 Washington Commanders Betting Preview
The guys (@GamblingPodcast) NFL team preview series continues with their Washington Commanders betting preview podcast. They hit on all the Washington Commanders offseason news including new ownership, Sam Howell being named the starter and the drama surrounding Chase Young. They close it out with their best bets for the 2023 Washington Commanders.
Check out all 32 NFL betting previews.
0:00 Intro
The Washington Commanders is the next preview and bad news just came out for the team. Saquon Barkley will be returning for the New York Giants, their division rival. With the recent sale of their team, it's an interesting time in Washington.
7:41 Washington Commanders 2022 Review
Dan Snyder did his damage but still made his money as he exits his ownership of the Commanders. A name change is very possible again for the team with a number of possibilities such as the Presidents, Seals, or Owls.
Last season, they were 8-8-1 but were in a very tough division. Things were not even the brightest they could have been last season so there is plenty of opportunity, especially when you consider the entrance of Eric Bienemy as the Offensive Coordinator. Late in the season, Sam Howell saw playing time which leads you to believe he will be the starter as the tricks of Taylor Heinicke didn't bring him an extension in Washington. However, veteran Jacoby Brissett could take the job at some point as well.
One of the brighter spots of the team is their receiver core, which can benefit from some quarterback consistency.
29:15 Washington Commanders 2023 Preview
The schedule will not be easy for young starter Sam Howell as the Commanders have to play 8 of the top 10 teams in Super Bowl odds. For this season, their biggest variable that needs to perform is the offensive line as even without Chase Young, their defensive line could be considered elite. Talent is not the question with Chase Young, but his attitude. Luckily, Ron Rivera is an incredible leader of men and already called out Chase Young this offseason.
If you believe in positive regression, the Commanders were the only team to have a losing overall record despite having a positive record in one score games.
35:26 Washington Commanders Schedule Breakdown
To start the year, the Commanders will face off a weak Cardinals team but have some tough games against the Bills and Eagles. They have some tough road games due to the environments early on with the Patriots and Seattle. In addition, the toughest aspect of their schedule is that they play the Giants and Eagles twice in the first 11 weeks.
Overall, there are some tough spots all throughout the schedule, so the Commanders will need some luck to really get to their over, or a very elite defense.
50:51 Washington Commanders Best Bets and Final Thoughts
Bienemy is known to scheme up wide open plays for quick receivers, similar to Jahan Dotson.
Kramer: Under 6.5 wins, Chase Young most sacks 75-1, Under 2.5 division wins -135
Sean: Under 6.5 wins, Jahan Dotson over 4.5 touchdowns
2023 Washington Commanders
KEY ADDITIONS (VETS)
QB Jacoby Brissett, OT Trent Scott, OT/G Andrew Wylie, G Nick Gates, LB Cody Barton
KEY ADDITIONS (DRAFT)
CB Emmanuel Forbes, S/CB Quan Martin, C Ricky Stromberg, G/OT Braeden Daniels, DE K.J. Henry
KEY DEPARTURES
QB Taylor Heinicke, QB Carson Wentz, RB J.D. McKissic, G Trai Turner, G Wes Schweitzer, C Chase Roullier, LB Cole Holcomb, S Bobby McCain
2023 Washington Commanders Odds
| | |
| --- | --- |
| BET | # |
| Win Total | 6.5 |
| Make Playoffs | 310 |
| Miss Playoffs | -420 |
| Division | 1300 |
| Conference | 3000 |
| Super Bowl | 6500 |
2023 Washington Commanders Schedule
| | | | |
| --- | --- | --- | --- |
| WK | OPPONENT | SPRD | SLOT |
| 1 | ARZ Cardinals | -5.5 | 10AM |
| 2 | @DEN Broncos | 3.5 | 1PM |
| 3 | BUF Bills | 4.5 | 10AM |
| 4 | @PHI Eagles | 7.5 | 10AM |
| 5 | CHI Bears | -1.5 | TNF |
| 6 | @ATL Falcons | 1.5 | 10AM |
| 7 | @NY Giants | 2.5 | 10AM |
| 8 | PHI Eagles | 4.5 | 10AM |
| 9 | @NE Patriots | 3.5 | 10AM |
| 10 | @SEA Seahawks | 3.5 | 1PM |
| 11 | NY Giants | 1.5 | 10AM |
| 12 | @DAL Cowboys | 5.5 | 🦃 |
| 13 | MIA Dolphins | 3.5 | 10AM |
| 14 | BYE | BYE | BYE |
| 15 | @LA Rams | 1.5 | 1PM |
| 16 | @NY Jets | 5.5 | 10AM |
| 17 | SF 49ers | 3.5 | 10AM |
| 18 | DAL Cowboys | 3.5 | 10AM |
Podcast Transcription