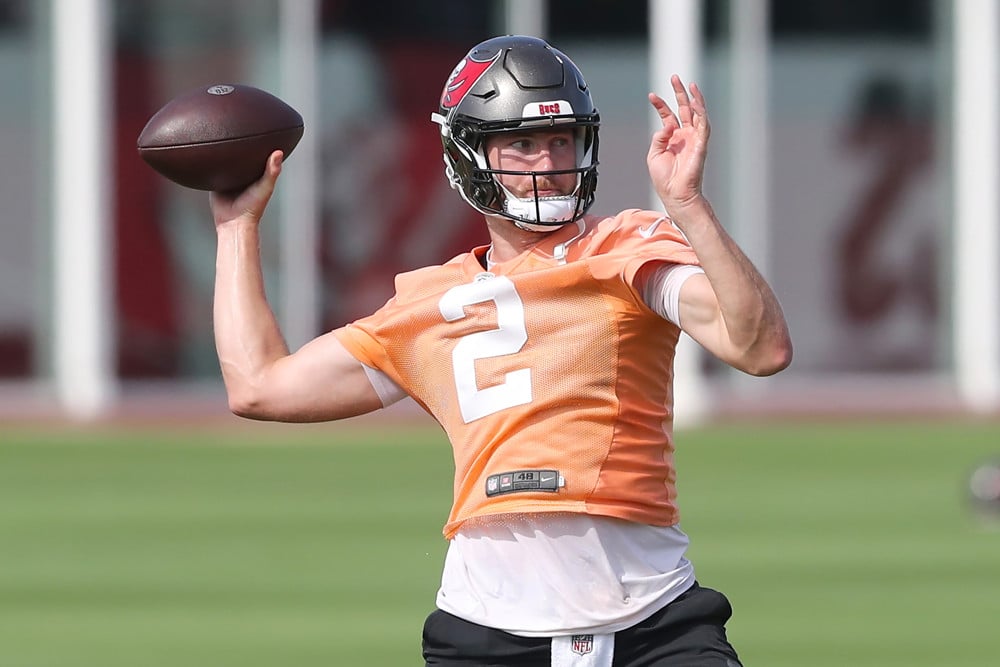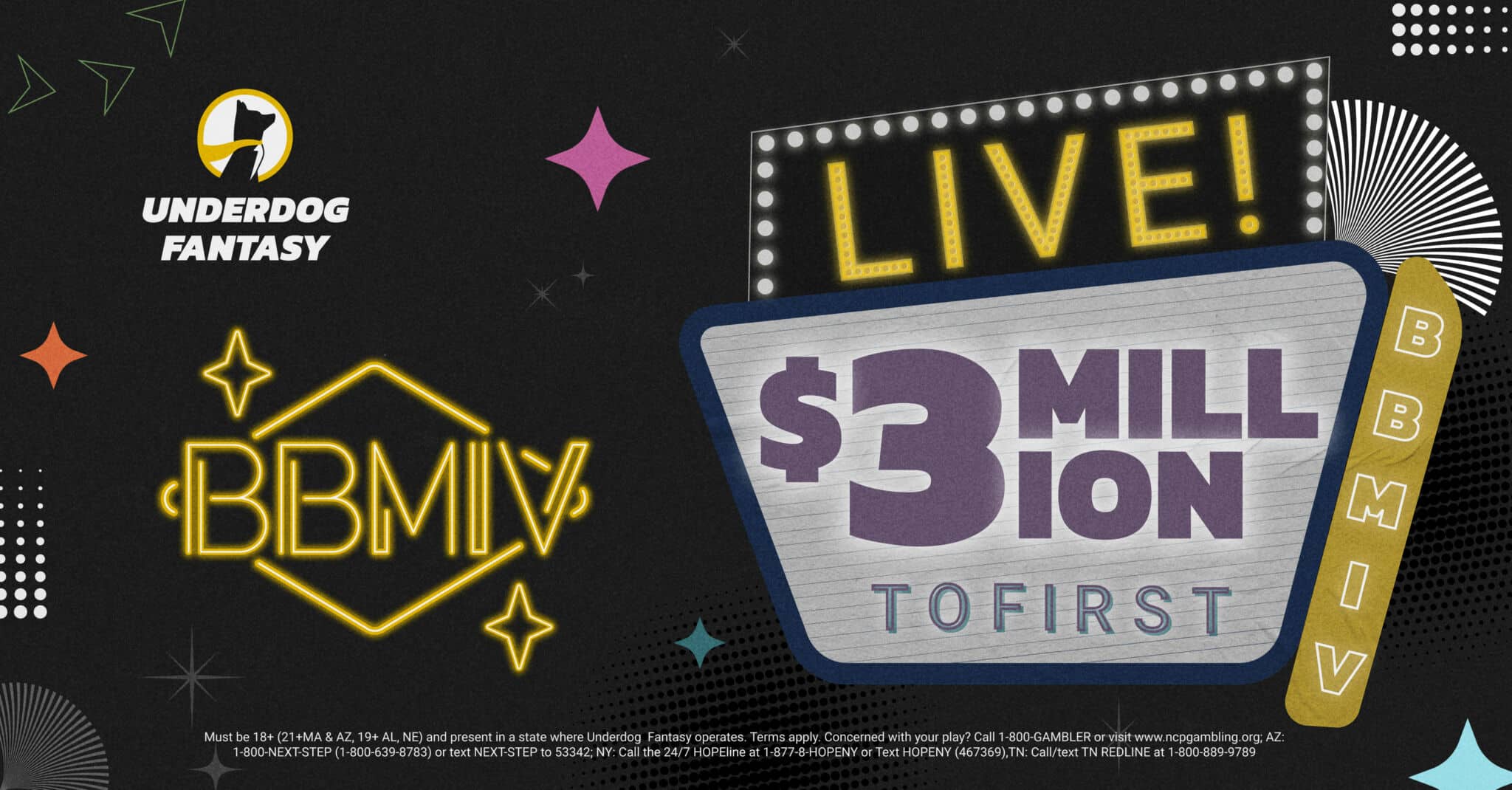 Tampa Bay Buccaneers Betting Preview
The guys (@GamblingPodcast) give out their best bets for the Tampa Bay Buccaneers in this Tampa Bay Buccaneers betting preview. They hit on all the big questions fo the Tampa Bay Bucs including who will end up being the QB? How involved is Bruce Arians still? Can this defense carry their offense?
Check out all 32 NFL betting previews.
Baker Mayfield getting signed by the Rams two days before this game and going on a 98 yard game winning drive under 2 minutes with no timeouts 😭 https://t.co/QejWdA9T9A pic.twitter.com/16EYT9Lhsm

— elijah moore enthusiast 💔 (@wilson_to_moore) July 16, 2023
0:00 Intro
The next preview is the Tampa Bay Buccaneers, who will look to overcome the retirement of Tom Brady with Baker Mayfield, or Kyle Trask.
2:14 Tampa Bay Buccaneers 2022 Recap
The Bucs finished with an 8-9 record, but still made the playoffs. Unfortunately, they had a grueling loss to the Cowboys, leaving them in dismay as Tom Brady also left with this loss. They were bad against the spread last year and the season would've been much worse if it wasn't for Tom Brady battling father time all year, but still showing moments of age.
For all the greatness Brady brought, it can be argued he was part of the problem, and they could be better off without a checked-out star under center. With the options they have, its hard to imagine the Bucs are better off without the GOAT.
9:20 Tampa Bay Buccaneers 2023 Preview
Quarterback play is obviously huge, and Baker is different from Brady. He takes a lot more sacks than Brady, who basically took the least percentage wise over the past two seasons. Baker though has been at his best when he has to get creative and extend plays, something Brady was not known for.
To the surprise of many, the Bucs were still signing veterans which makes it seem like they are in a win now situation, especially with all the dead cap they have. The roster in general still has pieces though, just a lot needs to happen, starting with the offensive line play. Their running game can only improve for how bad it was last year.
Their roster is thin from all dead cap, so they must find a way to stay healthy in order to have a chance. Expectations are low though, as they are not favored in any of their games, despite some weaker divisions on the schedule.
32:20 Tampa Bay Buccaneers Schedule Breakdown
Their bye week is week 4, which gives them an ample opportunity to switch quarterbacks if things aren't working. Week 2 they get visited by the Chicago Bears where they can really cause havoc on a young and confused Justin Fields.
As they go through the schedule, they have some tough road trips like a Thursday night game at Buffalo then a game at Houston 10 days after, opportunity is there. Todd Bowles' defense can make a living hell for some of the young quarterbacks they face such as Stroud, Ridder, and Young.
All in all, if they can handle their divisional games, the Bucs will be fine.
42:30 Tampa Bay Buccaneers Best Bets
Since the division is so bad, them to win the division actually seems safe, potentially safer than just their over in win total. However, if you think they will be bad, consider an alternate under.
Their second-round pick Calijah Kancey will also get plenty of action in an aging defense but won't have too much focus on him.
Kramer: Under 6.5 wins, Atlanta/Tampa Exacta (Atlanta 1st, Tampa 2nd), Calijah Kancey DROY 25-1, Mike Evans over 925 yards, Mike Evans over 6 touchdowns
Sean: Over 6.5 wins, Win the Division 8-1, Calijah Kancey DROY 25-1
2023 Tampa Bay Buccaneers
KEY ADDITIONS (VETS)
QB Baker Mayfield, RB Chase Edmonds, G Matt Feiler, DT Greg Gaines, S Ryan Neal, K Chase McLaughlin
KEY ADDITIONS (DRAFT)
DT Calijah Kancey, G Cody Mauch, DE Yaya Diaby, LB SirVocea Dennis, TE Payne Durham
KEY DEPARTURES
QB Tom Brady, RB Leonard Fournette, WR Julio Jones, WR Breshad Perriman, OT Donovan Smith, G Shaq Mason, DE Carl Nassib, DT Akiem Hicks, DT Rakeem Nunez-Roches, CB Sean Murphy-Bunting, S Logan Ryan, S Mike Edwards, S Keanu Neal, K Ryan Succop
2023 Tampa Bay Buccaneers Odds
BET
#
Win Total
6.5
Make Playoffs
360
Miss Playoffs
-500
Division
800
Conference
4000
Superbowl
7500
2023 Tampa Bay Buccaneers Schedule
| | | | |
| --- | --- | --- | --- |
| WK | OPPONENT | SPRD | SLOT |
| 1 | @MIN Vikings | 7.5 | 10AM |
| 2 | CHI Bears | 1.5 | 10AM |
| 3 | PHI Eagles | 6.5 | MNF |
| 4 | @NO Saints | 3.5 | 10AM |
| 5 | BYE | BYE | BYE |
| 6 | DET Lions | 3.5 | 10AM |
| 7 | ATL Falcons | 1.5 | 10AM |
| 8 | @BUF Bills | 10.5 | TNF |
| 9 | @HOU Texans | 1.5 | 10AM |
| 10 | TENN Titans | 1.5 | 10AM |
| 11 | @SF 49ers | 7.5 | 1PM |
| 12 | @IND Colts | 0.5 | 10AM |
| 13 | CAR Panthers | 1.5 | 10AM |
| 14 | @ATL Falcons | 2.5 | 10AM |
| 15 | @GB Packers | 3.5 | 10AM |
| 16 | JAX Jaguars | 3.5 | 1PM |
| 17 | NO Saints | 1.5 | 10AM |
| 18 | @CAR Panthers | 2.5 | 10AM |
Podcast Transcription