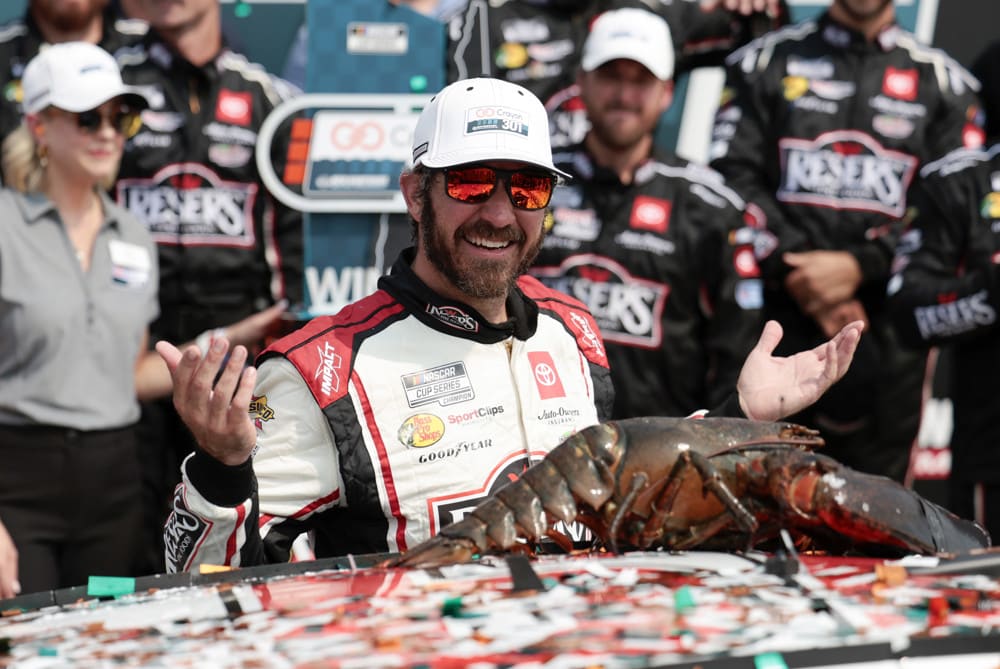 This week, it's off to Pocono Raceway in Long Pond, Pennsylvania, for the NASCAR Cup Series. The drivers will take on the 2.5-mile "Tricky Triangle" that features three corners and presents as one of the most unique surfaces on the circuit. Last year teammates Denny Hamlin and Kyle Busch crossed the line 1-2 before both cars were disqualified post race and NASCAR stripped Hamlin of the win, the first time NASCAR had done so since 1960. Chase Elliott, who had crossed the line in third place, was awarded the victory.
Last week in Loudon, New Hampshire, Martin Truex Jr dominated in such fashion that he might still be leading laps at the "Monster Mile." Truex led 254 of the 301 laps in the Cup Series race that was delayed until Monday. Truex takes over the points lead, with three victories to his name in 2023 now.
Go here for more free NASCAR picks!

NASCAR Cup HighPoint.com 400 at Pocono Raceway Odds, Best Bets, and DraftKings DFS Plays
NASCAR Cup HighPoint.com 400 at Pocono Raceway Odds via Superbook Sportsbook
Denny Hamlin +600
Kyle Busch +600
Martin Truex Jr +650
Kyle Larson +900
Ross Chastain +900
Ryan Blaney +1000
William Byron +1000
Christopher Bell +1200
Tyler Reddick +1200
Chase Elliott +1600
Kevin Harvick +1600
Joey Logano +2000
Alex Bowman +3000
Brad Keselowski +3000
Bubba Wallace +3000
Ty Gibbs +3000
Daniel Suarez +4000
Chris Buescher +6000
Austin Dillion +8000
AJ Allmendinger +10000
Aric Almirola +10000
Erik Jones +20000
Justin Haley +20000
Ricky Stenhouse +20000
Ryan Preece +20000
Austin Cindric +20000
Chase Briscoe +20000
Michael McDowell +30000
Corey Lajoie +100000
Harrison Burton +100000
Cole Custer +200000
Noah Gragson +200000
Todd Gilliand +200000
BJ McLeod +1000000
JJ Yeley +1000000
Ty Dillion +1000000
NASCAR Cup HighPoint.com 400 at Pocono Raceway Best Bets
William Byron Over Christopher Bell (-120 Superbook Sportsbook)
In 10 of the last 11 races in 2023, William Byron has come out on top in this head-to-head matchup. The road course of Sonoma was the only race where Bell got a better finish than Byron. In that 11-race span, Byron has led 366 laps, and Bell has led just 93 laps, including last week, where he started on the pole at New Hampshire, one of his best tracks, and led just a single lap before Truex got around him.
In five races here, Bell does have two top-five finishes. His other three finishes, however, are 17th, 32nd, and 39th. In nine starts, Byron's never finished worse than his first start, where he landed in 18th. He's also scored two top-five finishes and has five top-10s to his name.
Michael McDowell Top 10 (+550 Caesars Sportsbook)
Hopefully, you caught this one early. As I mentioned on the NASCAR GAMBLING PODCAST when this was 8/1, it's been bet down a little, but I still like it at this number. McDowell has been a man on a mission in 2023. The 2021 Daytona 500 winner has four top-10 finishes in his last six races and scored a 13th last week in New Hampshire.
The team and driver for this #34 Front Row Racing Ford seem to be clicking on all cylinders as they fight for their playoff hopes with just six regular season races left on the Cup schedule. McDowell enters Pocono just one point to the good over Trackhouse Racing's Daniel Suarez. McDowell also has two top-five finishes in his last five races at Pocono.
Martin Truex Jr Top 5 Finish (-120 Bet365)
Money Martin Truex has cashed two separate bets of 30/1 or longer odds for us over on the NASCAR GAMBLING PODCAST over the last five weeks, and I'm not about to stop betting on him now. Truex is on an absolute tear lately, and when you throw out the results from two wild card races in Atlanta and Chicago, Truex has three straight top-two finishes and five top fives a row.
Denny Hamlin and Kyle Busch crossed the lines 1-2 last year, but of course, they were disqualified. That would have made eight of the last ten races won by Joe Gibbs Racing Toyota's at Pocono. So now I get the driver with the most momentum on what is currently the best team at a track they are amazing at, for only -120 to finish in the top 5? Sign me up!
Martin Truex Jr to Win (+650 Superbook Sportsbook)
You guessed it. He paid off for us at Sonoma, he paid off last week at New Hampshire, and I'm going to ride the big wave until it crashes. In addition to everything above on Truex, he's won here twice before and has 13 top-10 finishes. Truex is the winningest driver in the series since 2016 with 31-Cup wins. I expect the driver of the Joe Gibbs #19 Toyota to be back in victory lane for a second straight week at Pocono.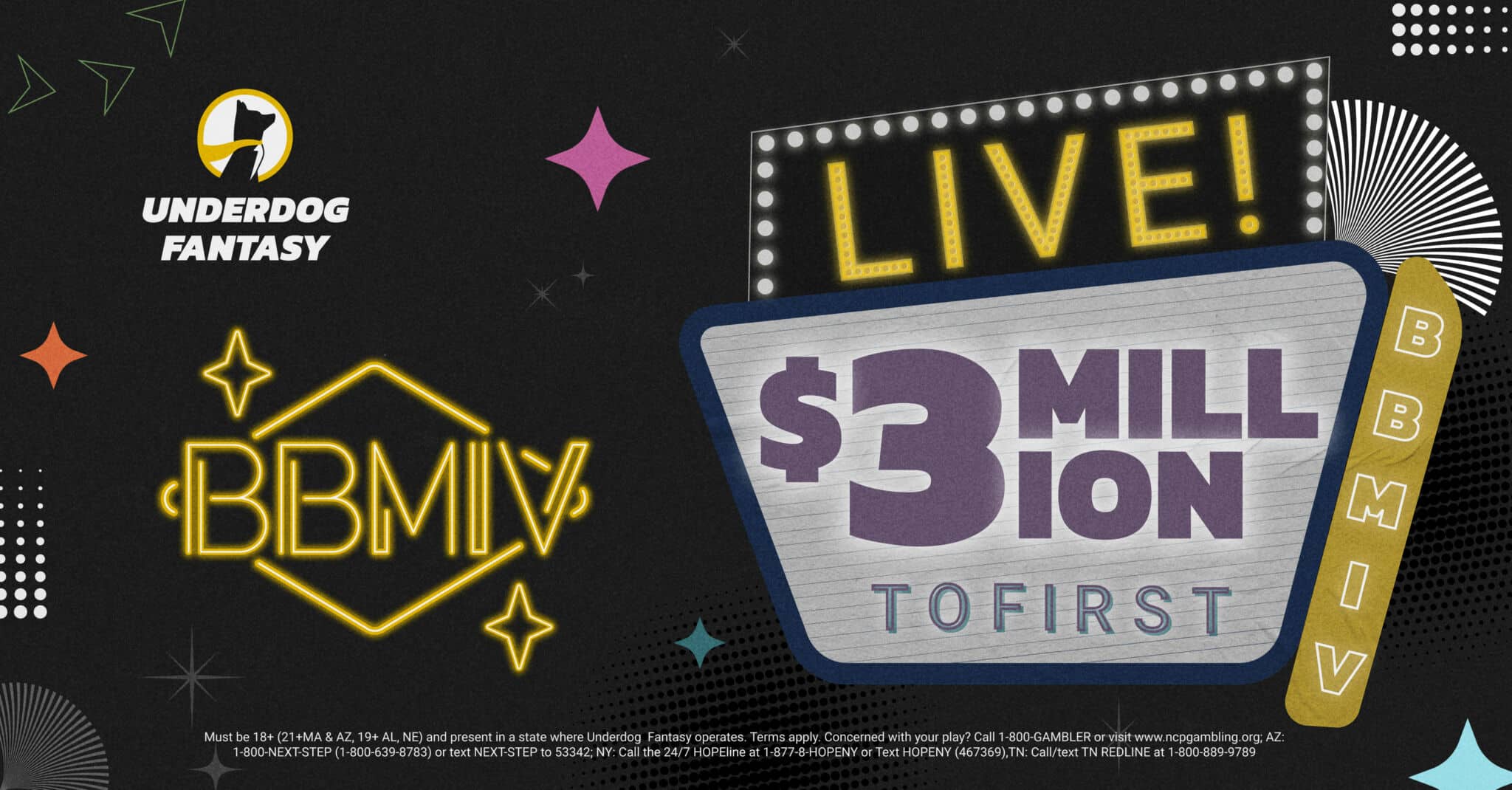 William Byron to Win (+1000 Superbook Sportsbook)
I'm on the same two drivers I was on last week, and for a lot of the same reasons. They are both priced at good prices. In my opinion, you are getting the second-best driver/car combination at this current moment in Byron at the seventh-best odds. Byron's finish last week wasn't great, but before contact on pit road, Byron had a rocket ship and was up with the leaders.
Byron has five top-10 finishes at Pocono in his nine career starts. Byron is having a career season with four victories to his name already. He sits just behind Martin Truex in the playoff battle for the regular season champion.
NASCAR Cup HighPoint.com 400 at Pocono Raceway DraftKings DFS Plays
Denny Hamlin ($10,600)
Of course, I'm high on Martin Truex Jr, and he'll likely be my top play for DFS, but his teammate Denny Hamlin can't go unmentioned here at Pocono. Last year, Hamlin crossed the line first but, of course, was disqualified. For the record, in DraftKings DFS, they go based on the immediate results, and the disqualification didn't matter. Prior to his 14th-place finish in the second race in 2021, Hamlin recorded four straight top-five finishes and six straight top-10s. Hamlin has six wins here and has led laps in the last eight races.
Michael Mcdowell ($6,000)
Mcdowell has two top-10 finishes in his last four races here at Pocono. He has also finished top 21 in eight of his last nine Pocono starts. This season McDowell has been running solid weekly. He's scored a top-10 in four of the last six races and currently sits 16th in points as the last driver in. He sits one point ahead of 17th place Daniel Suarez. As mentioned above, I expect him to finish in the top 10. McDowell and the team should be able to keep scoring solid finishes and continue to be a solid DFS play week to week.