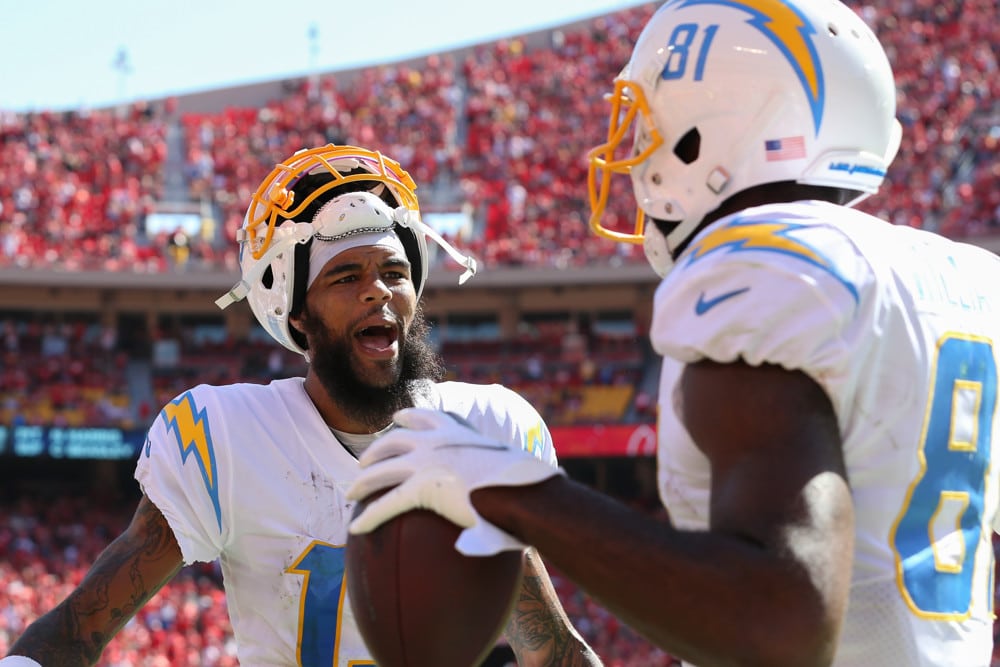 The NFL season is quickly approaching! Not only is it time to start placing your futures bets, but also time to predict your fantasy football outcomes. Predicting fantasy football is a lot like predicting prop bets. Maybe you find yourself wondering where the best place to get down on props bets is. Luckily, we have the answer. Underdog Fantasy has a slew of prop bets that you can get down on. Let's take a look at the 2023 Underdog Fantasy Rivals wide receivers and break down our best bets.
Underdog Fantasy offers "Rivals" bets under their "Pick 'em" section. If you select NFLSZN, you'll see a ton of options pitting players against each other in passing, receiving, and rushing yards.
For example, will Kyle Pitts have more receiving yards than Brandon Aiyuk?
Will Keenan Allen or Mike Williams have more receiving touchdowns? How about most receiving touchdowns among Stefon Diggs and Cooper Kupp? Let's break down the best bets on Underdog Fantasy for Wide Receiver rivals.
Click HERE to go to Underdog and use promo code SGPN for a 100% deposit bonus of up to $100.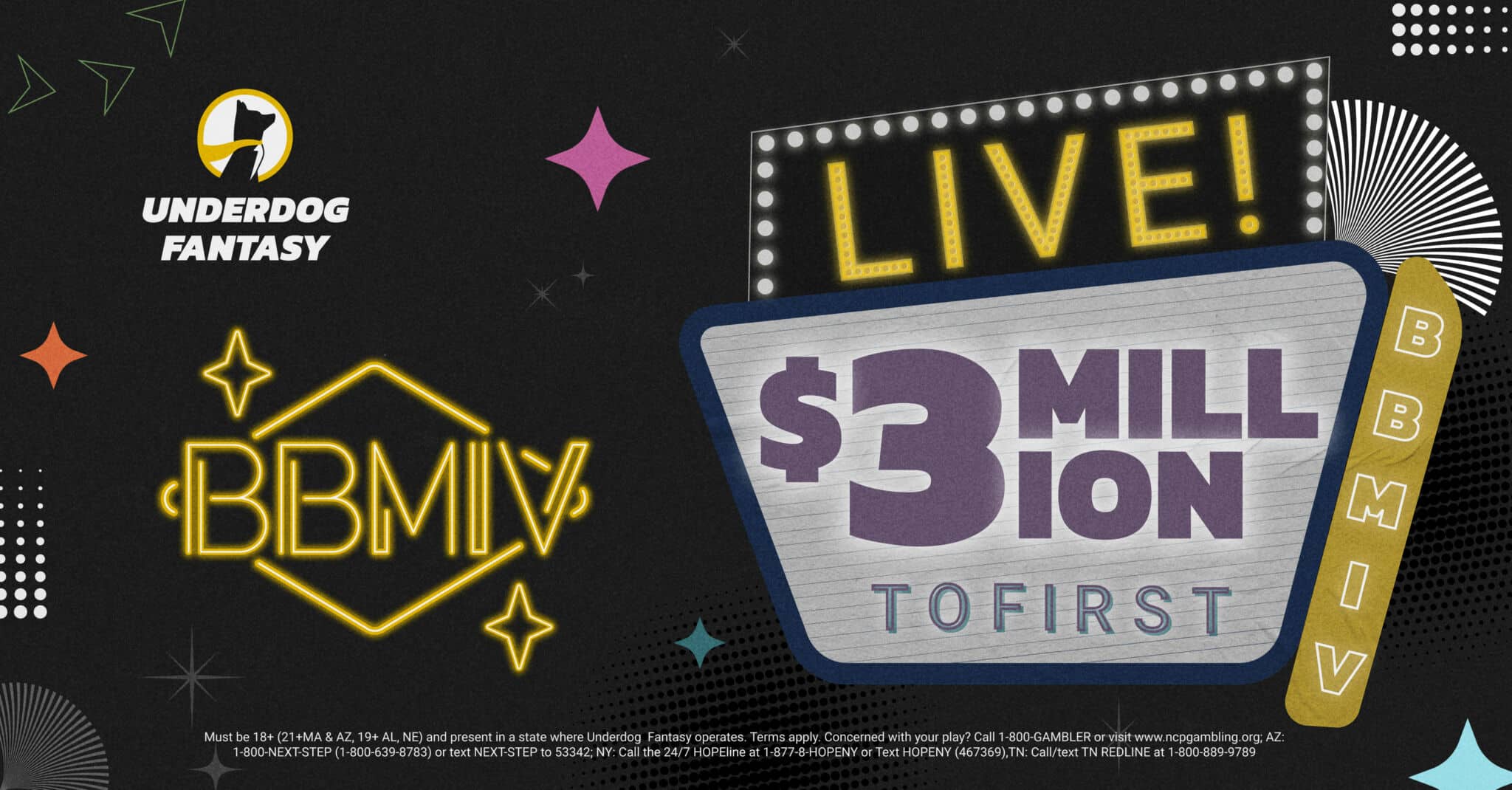 2023 Underdog Fantasy Rivals Wide Receivers: Best Bets On Underdog Fantasy For Wide Receiver Rivals
Total Receiving Touchdowns: Keenan Allen (+0.5) vs. Mike Williams
The first on this list of Underdog Fantasy rivals wide receivers bets is an interesting one. Keenan Allen and Mike Williams are on the same team, for starters. Both have had an injury history, and both are very good receivers. So, which one will have more touchdowns? Last year, Williams missed four games, and Allen missed seven. They both finished with four receiving touchdowns.
Williams, at 6'4, is a taller receiver and more of a red-zone threat. However, Allen is very versatile, an excellent route runner, and can make big plays. Their target share was very similar, despite Williams playing three additional games. So which receiver will Justin Herbert target more, and can both stay healthy? That's the biggest question. However, I like one receiver slightly more than the other, and you just have to hope health is on his side.
Pick: Keenan Allen (+0.5) over Mike Williams
Total Receiving Touchdowns: Stefon Diggs (+0.5) vs. Cooper Kupp
How quickly it seems people forgot that Cooper Kupp won the triple crown in receiving two years ago. Sure, Diggs scored 11 receiving touchdowns this year to Kupp's six. However, Kupp only played in eight full games. After missing half the season, Kupp scored right around half the amount of touchdowns.
Kupp is healthy again. Not only is Kupp healthy, but Diggs seems to have some beef with his team. He's sliding into headlines in a negative way and showing some of the reasons the Vikings were happy to move on from him in the first place. Will the squeaky wheel get greased, or will he put a bad taste in his teammates' mouths? A lot of this depends on if you think Stafford can stay healthy for a full season. However, to me, it's an easy choice.
Pick: Cooper Kupp over Stefon Diggs (+0.5)
Total Receiving Yards: Kyle Pitts (+24.5) vs. Brandon Aiyuk
This is one of the easier ones we're going to look at for Underdog Fantasy Rivals Wide Receivers. In fact, if I had to pick one of these bets to make and only one, it'd be this one. Last year Aiyuk surpassed 1,000 yards with a combination of Trey Lance, Jimmy G, and Brock Purdy throwing to him. This year there may be questions about who is at quarterback for them. However, one thing remains constant. Kyle Shanahan's offense. Plus, Aiyuk is talented and fits well into said offense.
Kyle Pitts was a major bust last year. A lot of people will attribute his low yardage to his injury. However, it seemed to be more of a scheme issue. Pitts does not excel at run blocking, and Arthur Smith's offense relies on run-blocking tight ends. Therefore, Pitts found himself off the field more than in his rookie year. Yes, he went over 1,000 yards his rookie year, but I don't know if he can get back to that if he can't run block better.
This one may seem like a trap, but if so, I'm jumping in like unsuspecting prey, no matter who is at quarterback (please don't be Sam Darnold).
Pick: Brandon Aiyuk over Kyle Pitts (+24.5)
Total Receiving Yards: DJ Chark (+25) vs. Courtland Sutton
This is another one I don't quite understand among Underdog Fantasy Rivals Wide Receivers. DJ Chark gets another fresh start on the Carolina Panthers. Here he will compete for targets with Adam Thielen and Jonathan Mingo, along with some other receivers, such as Laviska Shenault.
On top of that, Chark will likely have a rookie quarterback in Bryce Young, throwing to him. Now, if you've listened to any of my fantasy football stuff, I'm not "big" on Bryce Young. Pardon the pun. Therefore, I don't know if I have a lot of confidence in Chark going over 750 receiving yards.
Sutton, on the other hand, is in a different situation. He enters year two with Russ Wilson at the helm. We can all agree the Broncos were terrible last year. However, I think a lot of that had to do with Nathaniel Hackett. Enter Sean Payton. Payton, a very well-respected coach, looks to turn this franchise around. He'll do so by getting guys like Courtland Sutton involved. Sutton had 829 yards last year, and I expect this year to be even better.
Pick: Courtland Sutton over DJ Chark (+25)
Total Receiving Yards: Tyler Lockett vs. Jahan Dotson
Here's another freebie on Underdog Fantasy Rivals wide receivers matchup. First up for discussion is Jahan Dotson. Dotson and the Commanders have a new quarterback in Sam Howell. Yes, while one of Dotson's better games came on Howell's only start last year, there are a lot of mouths to feed in Washington.
Terry McLaurin and Curtis Samuel are two of those mouths. There's also talk that Antonio Gibson will get involved more at receiver. Therefore, I don't have a lot of confidence in Dotson putting up big numbers.
Then there's Tyler Lockett. Lockett and the Seahawks retain Geno Smith after he showed he deserved the job last year. Yes, he has competition in DK Metcalf and Jaxon Smith-Njigba. Yes, the Seahawks also run the ball often. However, I feel better about The Geno to Lockett connection than I do the Howell to Dotson. Last year, Dotson had 523 receiving yards, while Lockett had 1,033. It's scary to continue to take picks that seem too obvious, but here I am.
Pick: Tyler Lockett over Jahan Dotson
Click HERE to go to Underdog and use promo code SGPN for a 100% deposit bonus of up to $100.