It is MLB Mock Draft season! Sunday night, July 9th, the 2023 MLB Draft will take place in Seattle, WA. In this mock, I included an MLB comparison to each draft prospect because those are always fun. Besides, when I watch prospect videos, I instinctively try to envision an MLB player in their swings and pitching motions while considering the prospect's strongest attributes.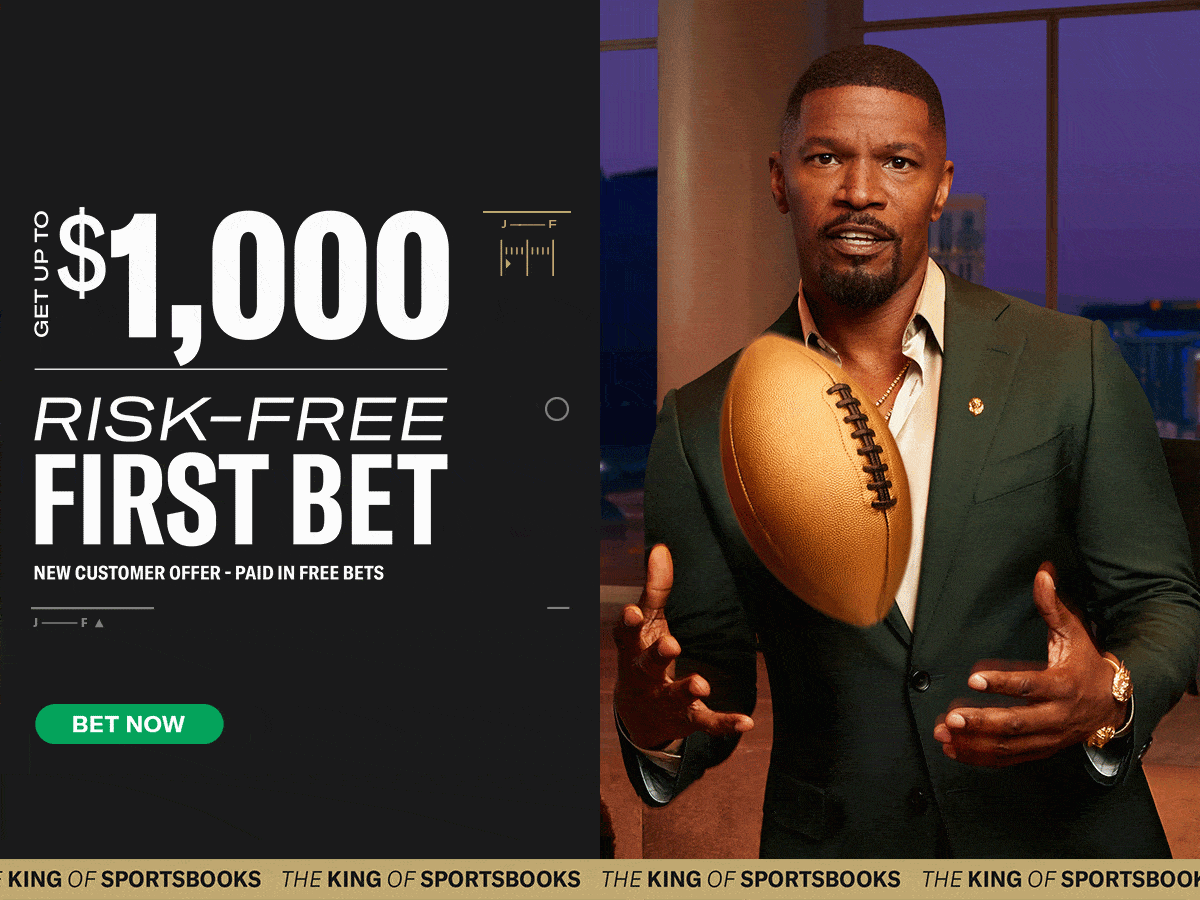 2023 MLB Mock Draft And Prospect MLB Comparisons
You may be asking, "Who is this no-name whack job making a mock of an MLB Draft now?" My name is Noah Bieniek, and I co-host both "The College Baseball Experience" and the "MLB Gambling Podcast" for the Sports Gambling Podcast Network. I've helped listeners and readers make loads of money betting on baseball this Spring and Summer. The way I have constructed this mock is by compiling opinions of many draft writers and scouts that heavily consider the 2023 MLB Draft Betting odds.
DISCLAIMER: betting on the MLB Draft is very dumb, but I never said it wasn't fun.
The MLB Draft is borderline unpredictable. Of all the most popular MLB mock drafts last year, seven correct predictions were the most in any single mock draft. The MLB Draft is unlike any other professional sports league's draft. Sometimes in the first round, a team may not draft the best player available or a player that fits their needs. Instead, a few times every year, an organization will draft a guy that they can get a discount on rather than forking over huge money to the number 1 player on the board. In the MLB Draft world, that is called an under-slot.
2023 MLB Draft
This year's MLB Draft has a crop of five prospects that could be selected first overall in most other years. First, there is Paul Skenes. The LSU RHP is widely considered to be the best pitching prospect since Stephen Strasburg. Second, also from LSU, is Dylan Crews. The center fielder is a true five-tool talent who has been coveted by MLB teams for years.
Wyatt Langford is in the top three as well. Florida's outfielder is the best pure hitter in the draft class, with effortless power. Fourth and fifth are two high school prospects, Max Clark and Walker Jenkins. Now let's try to predict their homes for the next few years.
#
Team
Pick
Pos
School
1


Pirates

WYATT LANGFORD (MLB Comparison: Tyler O'Neil)
OF
FLORIDA
This is still a relatively new regime in Pittsburgh but in 2021 they drafted Henry Davis, a catcher from Louisville, in an under slot deal instead of the stud college RHP Jack Leiter out of Vanderbilt. They saved $2 million from their bonus pool allotment and spent it on high schoolers Anthony Solomento, Lonnie White, Bubba Chandler, and Owen Kellington. In the industry, this is regarded as a really good draft class and I could see GM Ben Charington and co. move away from the two most expensive options in Dylan Crews and Paul Skenes to do it again. In three years Pittsburgh has had five first-round picks. With those, the Pirates have selected two pitchers and three hitters (all college). WYATT LANGFORD is a five-tool talent. His swing provides seemingly effortless raw power with a tremendous approach at the plate with low strikeout numbers in the SEC, the best conference in college baseball.
2


Nationals

PAUL SKENES (MLB Comparison: Hunter Greene)
RHP
LSU
First off, the rumor is that Dylan Crews' preferred landing spot is in Washington, however, the Nationals' draft history makes me think he won't get his wish. Mike Rizzo has been the GM since 2012, and President of Baseball Operations since 2013. In that time span, the Nationals have had 11 first-round picks, seven pitchers, and four hitters. In the previous two drafts, Washington selected two slam dunk prep prospects SS Brady House and OF Elijah Green. If PAUL SKENES is there at No. 2 it is the best time for Rizzo to go back to his bread and butter for this match made in heaven. Skenes has a fastball that consistently touches triple digits with a plus-plus slider and a plus change-up to earn him a comp to Hunter Greene. The 6-6, 235 lb RHP broke Ben McDonald's 34-year-old SEC strikeout record punching out 209 in the 2023 season. In addition, Skenes had an ERA of 1.69 with 15.3 K/9, and a 0.75 WHIP, while holding opponents to just a .165 batting average.
3


Tigers


DYLAN CREWS (MLB Comparison: Andrew McCutchen)
OF
LSU
Rumors are floating around that Detroit would prefer Wyatt Langford over anybody else in the 2023 MLB Draft and this would be the floor. It's the first year of the new regime under President of Baseball Operations Scott Harris and it wouldn't be the most surprising thing to be hearing some leaks out of the camp. The Tigers are now an analytically driven bunch with Harris at the helm and if Langford isn't available it sounds like their model would love a college bat. The backup plan sounds like it could be cutting a deal, and Kyle Teel is a popular name however I don't expect a new GM to pass on DYLAN CREWS who was the consensus No. 1 prospect until his teammate Paul Skenes had a one-of-a-kind season on the mound. Crews is a 3-time All-American, the back-to-back SEC Player of the Year, and he won the Golden Spikes Award this season. He ended the season on a 75-game on-base streak with a .426/567/.716 slashline. There were 18 "Crews Missiles" (home runs), 100 runs scored, and 70 RBI. I'll finish with this, there's a lot of smoke for Langford/Crews/Teel but it's a new regime who knows what they could do. Harris was San Francisco's GM from 2020-2022. In '21 and '22 each of the Giants' first six picks in the draft were pitchers. I would consider Rhett Lowder and Chase Dollander's ceiling.
4


Rangers

WALKER JENKINS (MLB Comparison: Josh Hamilton)
OF
South Brunswick, NC
Consider this as the floor for Dylan Crews and Paul Skenes should they fall to No. 4. President of Baseball Ops Chris Young only has two drafts under his belt for the Texas Rangers. In both years, the Rangers selected experienced pitchers out of Vanderbilt. Jack Leiter in 2021, and Kumar Rocker in 2022. I've seen many mock drafts that have WALKER JENKINS selected by Texas and I'm not going to break the mold. Jenkins was the North Carolina Gatorade Player of the Year in both 2022 and 2023 even though he played through a hamate injury this Spring. He stands 6-3 with projectable MLB power hence the Josh Hamilton comp. After all, Jenkins is considered to be North Carolina's best prep position player prospect since Hamilton in 1999.
5


Twins


MAX CLARK (MLB Comparison: Cedric Mullins)
OF
Franklin, IN
Minnesota's front office has been intact since 2016 and they've made nine first-round selections. Eight of those picks were hitters, five were college, and three were high school. The Twins are in a great spot because the 2023 MLB Draft class has a clear crop of Top 5 players and I think that they would happily select whichever prospect falls to them at No. 5. MAX CLARK has been involved in some No. 1 overall pick rumors however I think Pittsburgh would prefer a college bat that way they could get him to the MLB to join this upstart club in either '24 or '25. Clark was Gatorade's National Player of the Year and has four plus tools. The most impressive has to be the hit tool as he has a nice left-handed swing with a leg kick and hand waggle with the goal of driving gaps and not necessarily over the fence, with base-stealing speed earning him the Cedric Mullins comparison.
6


Athletics

KYLE TEEL (MLB Comparison: Omar Narvaez)
C
VIRGINIA
In the last six drafts, the Athletics have had seven selections. All seven have been hitters, four college, three high school. So I have Oakland picking the best available position player on their board and I think that would be either Brayden Taylor or KYLE TEEL. Left-handed-hitting catchers are rare and Teel has a chance to hit for average in the big leagues. Teel is an extremely athletic and mobile athlete for a catcher. So much so, Teel could move to a corner outfield position with his strong arm if it's a better fit. Unfortunately, just like Josh Jung last year, I have labeled the Virginia catcher as my 2023 MLB Draft "most likely to bust" for a few weeks now. The ability to hit for power is an important tool for catchers and he just doesn't have that. Also, I question his framing techniques and blocking skills. The defensive issues should be able to be fixed in the minor leagues. The fact that Teel is being graded highly because of a really good hit tool and the ability to hit for power, but I'm just not sure he will be a 20-homer guy who may not be fixable on the farm. This is why Omar Narvaez is the MLB comp from me.
7


Reds

RHETT LOWDER (MLB Comparison: Brayan Bello
RHP
WAKE FOREST
This is the toughest pick of the Top 7 in the mock for me to predict. Since May 2018, Nick Krall has been the General Manager of the Reds. Cincinnati has made eight first-round selections during the time span, and seven were hitters. Five of the eight players were from the college level. However, the rumors are that the Reds would be interested in an arm, either RHETT LOWDER or Chase Dollander. I'm sticking with Lowder as I think he will fit Cincy's ballpark better than Dollander will. Lowder is a sinker/changeup pitcher with experience inside a shoebox of a ballpark similar to the Great American Ballpark. Wake Forest's field is 300 down the RF line and 310 down the LF line. Knowing that it's insane that Lowder went 15-0 this season with a 1.87 ERA, the school record for strikeouts (143), and the back-to-back ACC Pitcher of the Year. The lazy MLB comp is Mike Clevinger because of the similar hair, however, Clev doesn't use his change-up as much as Lowder. Aside from Lowder's wider sidestep in the windup, I compare him to Brayan Bello. The two RHPs have similar repertoires, mechanics, and velocities to allow me to pair them up.
8


Royals

CHASE DOLLANDER (MLB Comparison: Jacob deGrom)
RHP
TENNESSEE
J.J. Picollo steps in as General Manager and President of Baseball Operations after Kansas City fired Dayton Moore last Fall. Picollo was Moore's right-hand man since 2006. I expect Picollo and co. to draft similarly to Moore. The Royals have had ten first-round picks since 2017 and they've selected six pitchers, four hitters, and seven of the ten players came out of college. Three of the six pitchers came out of the SEC, and two of those were from Florida (Brady Singer and Jackson Kowar). Hurston Waldrep from the Gators is there however there hasn't been any steam, I'll mock CHASE DOLLANDER here. Dollander entered the 2023 college season as the projected top pitcher in the draft after winning SEC Pitcher of the Year in 2022. The RHP didn't live up to expectations and his accuracy wasn't as good. Scouts think that it may be due to him changing his arm slot during the offseason and they say it could be an easy fix if Dollander allows himself to be coachable. Dollander possesses a fastball in the high-90s and a plus slider in the high-80s, with the ability to throw a great curveball and change-up. The compact delivery is eerily similar to that of Jacob deGrom's and PitchingNinja has compared Dollander to the Rangers RHP in the past.
9


Rockies


BRAYDEN TAYLOR (MLB Comparison: Kyle Seager)
3B
TCU
Bill Schmidt has been Colorado's General Manager since May of 2021 and has had four first-round selections. With those the Rockies took three hitters, one pitcher, and three of the players were out of college. BRAYDEN TAYLOR's name has fluttered around in under-slot conversations and since the Rockies under-slotted last year, and their farm system's talent is lacking I wouldn't be surprised to see them look to cut a deal and then spread some of their bonus pool to picks No. 46 and No. 65 to try and acquire talent to the best of their ability. Taylor attended TCU and grew up in Utah so he's definitely experienced hitting in high-altitude areas. This year the sweet-swinging lefty set school records for home runs in a single season (23) and in a career (48). Taylor also has an excellent eye at the plate with the ability to work deep into counts. He is also very good defensively with great glove skills, a strong arm, and good speed/agility. All of his characteristics earn him a Kyle Seager comparison.
10


Marlins


MATT SHAW (MLB Comparison: Jonathan India)
INF
MARYLAND
Kim Ng is entering her third MLB Draft as General Manager of the Marlins. In Ng's two previous drafts, Miami had three first-round picks, they selected three hitters and two of them were out of high school. The rumor is that this could possibly be an under-slot candidate but back in 2021 Ng and Miami drafted Kahlil Watson overslot when they had another pick at No. 31 that year so I'm not completely sold that it happens. I think the Marlins take the top position player on their board here and I think that would be MATT SHAW. The Maryland middle infielder possesses all five tools and excels with power to all fields. Shaw rarely strikes out and great speed makes him a threat to steal any time he is on base. In 2022 Shaw won Cape Cod League MVP with a .360/.432/.574 slashline. During that Summer he played at both shortstop and second base. The positional versatility, great speed, and power with a medium-sized leg kick give me Jonathan India vibes.
11


Angels

ENRIQUE BRADFIELD JR. (MLB Comparison: Kenny Lofton)
CF
VANDERBILT
Perry Minasian was hired as General Manager in late 2020 with one task when it came to the draft. Select MLB-ready talent. Obviously, when you are trying to retain Shohei Ohtani you need to be a winning baseball team. It'll be interesting to see how Los Angeles attacks the 2023 MLB Draft. It could be an early estimate of whether they think they can retain Ohtani. Anyways, I think moving forward whether it's with or without Ohtani they need to keep Mike Trout in bubble wrap. When Trout isn't on the field, the Angels aren't winning games. By selecting ENRIQUE BRADFIELD JR. you instantly have a Top 5 defensive center fielder in Major League Baseball. Bradfield has 80-grade MLB scout speed and swiped 130 bags in three years playing in the SEC with Vanderbilt. He is elite defensively and has a great eye at the plate. Bradfield's lean frame, stand-up batting stance, and flat lefty swing with elite speed and defensive capabilities earn him a comp to Kenny Lofton.
12


Diamondbacks


COLIN HOUCK (MLB Comparison: Dansby Swanson)
SS
Parkview, GA
It's really hard to get a gauge on what the Diamondbacks might do in the 2023 MLB Draft. GM Mike Hazen has made 12 first-round selections with Arizona. Six players came out of college, six from high school, and six of the guys were hitters, and six were pitchers. In everything I read there have been a few names linked to Arizona but none more than COLIN HOUCK. The shortstop hails from Parkview High School in Georgia which has put a few kids into the MLB, most notably Matt Olson. Houck has a nice combination of bat speed and strength and he looks to lift the ball to his pull side. The Gatorade Georgia Player of the Year chase and swing miss rates are higher than you'd like but there's optimism that as he puts football to the side, his discipline at the plate could improve with more dedicated work on the diamond. Houck has solid speed with a plus arm, add in his hitting tendencies with an athletic batting stance, slight leg kick, and coiling hands Dansby Swanson (also a kid out of the state of Georgia who was drafted by the Diamondbacks) is the MLB comparison for me.
13


Cubs

HURSTON WALDREP (MLB Comparison: Joe Ryan)
RHP
FLORIDA
Recently the Chicago Cubs have loved drafting college pitchers, Oklahoma's Cade Horton, last year when he had a late-season surge, was the first pick with Carter Hawkins as GM. The year before, Jed Hoyer, the Cubs' President of Baseball Ops, also selected Jordan Wicks out of Kansas State. In general, six of Hoyer's picks with the Cubs have been college players, five were pitchers. Not to the extreme of Horton, but HURSTON WALDREP had some late-season helium in his draft prospect ranking. Waldrep is a strikeout machine with a mid-90s fastball and a wicked "split-change." Waldrep's best offspeed is a borderline knuckleball in a splitter grip that just flutters to the plate inducing plenty of swings below the strike zone. A plus-slider is the third offering from the Gator that also creates whiffs. With these swing-and-miss pitches Waldrep has his days where he looks unhittable and others where it looks like he can't find the zone. MLB scouts think that he may project better as a closer. Either way, with high slit-change usage, elite out-of-zone swing-and-miss stuff, and a similar compact delivery Joe Ryan is the MLB comp.
14


Red Sox

AIDAN MILLER (MLB Comparison: Yandy Diaz)
3B
Mitchell, FL
Chaim Bloom has been the Chief Baseball Officer of the Red Sox for three draft cycles. In all three drafts, Boston selected a prep bat, and they have paid under slot twice. I think that the Red Sox will cut a deal with AIDAN MILLER. The corner infielder has raw power and hunts fastballs with the ability to turn on elite heat. Miller is a solid defender on the hot corner with a good arm. MLB scouts say that if needed, he could be transitioned to a first baseman. He missed a lot of the 2023 season due to a broken hamate bone which decreased his value, but it can be viewed as a discount for a team trying to save some money on a big bat early in the draft. Miller's characteristics direct me to Yandy Diaz as an MLB comparison.
15


White Sox

TOMMY TROY (MLB Comparison: Marcus Semien)
INF
STANFORD
The Chicago White Sox have selected eight college players with their last ten first-round picks. At this point, TOMMY TROY is the best college position player on the board and Rick Hahn and crew would be interested in taking him. Troy is a solid five-tool, all-around player with skill clearly better than the other besides his speed being just slightly above average. The Stanford 3rd baseman played shortstop in the Cape Cod League, and MLB scouts also think he could play 2nd base. Troy has a great approach at the plate, he doesn't chase at balls, and he has a knack for making consistent hard contact. The positional versatility, good discipline, and good pop with a long stride earn him a Marcus Semien MLB comp.
16


Giants

JACOB GONZALEZ (MLB Comparison: Brandon Crawford)
SS
OLE MISS
JACOB GONZALEZ could definitely be off the board prior to No. 16, as he is involved with many under-slot murmurs. Gonzalez entered the season as a Top 5 college hitter in this draft class, but his stock dropped as Ole Miss was not very competitive this year, and the shortstop lost some protection in the lineup. San Francisco is breaking in a new General Manager however, Farhan Zaidi has drafted a player from the college ranks in the first round with all four of his picks. Two of them were hitters, and two were pitchers. The Brandon Crawford MLB comparison is a stretch but it should excite some Giants fans. Gonzalez is a lefty-swinging shortstop with a large hip coil like Crawford. With great bat-to-ball skills, bat speed, strength, and control of the zone, Gonzalez is a great hitter who could also put up 25 home runs in a season. Gonzalez isn't known for his speed, but rather baseball IQ could keep him at shortstop, just like Crawford.
17


Orioles


CHASE DAVIS (MLB Comparison: Carlos Gonzalez)
OF
ARIZONA
Baltimore has one of the best farm systems in baseball. The Orioles have drafted under slot in each of the last three drafts and have picked hitters with six first-round picks in a row, five being out of college. Even with their big-league pitching needs, they have had great drafting success. Why should they fix what's not broken? CHASE DAVIS' name is floating around in this range as a popular under-slot option, and who better than Baltimore to scoop him up? College baseball fans have been drooling over Davis' eerily similar "Cargo" LHH swing and follow through with tremendous power to all fields. Davis also had the highest xwOBA of any college hitter with 2023 MLB Draft eligibility.
18


Brewers

JACOB WILSON (MLB Comparison: Alex Bregman)
SS
GRAND CANYON
GM Matt Arnold has made three first-round selections with Milwaukee in his career. All three have been college hitters, as the Brewers' organizational goal is never to have to rebuild. The slide for JACOB WILSON stops here. Wilson's father is MLB All Star Jack Wilson. If it weren't for Dylan Crews, Wilson would be the best pure hitter in the 2023 MLB Draft class. While with Grand Canyon, he only struck out 31 times in 620 at-bats, almost 800 plate appearances during his three-year career. In his Junior season, Wilson slashed .411/.461/.635. In his Freshman year Wilson played 3rd base, and even though he doesn't have the power profile of an MLB 3rd baseman, MLB scouts think he may fit better there defensively in the future. Even though Wilson is 6-3, he reminds me of Alex Bregman with a bat waggle, crouched stance, elite bat-to-ball skills, and low strikeout rates. Plus, they both played shortstop in college, and Bregman also shifted to 3rd base.
19


Rays

ARJUN NIMMALA (MLB Comparison: Francisco Lindor)
SS
Strawberry Crest, FL
This could very possibly be the floor for ARJUN NIMMALA, as his name has been mentioned almost everywhere from picks 8-17. Once again, this would be another great pick for Tampa Bay. The Rays have taken a prep player in seven of their last 11 first-round picks, and it's a 6:5 ratio of hitters vs pitchers. Nimmala is only 17 years old and currently resides in the Tampa Bay area. It's all about what Nimmala can be as he is a youngster with five-tool potential. The cool thing about Nimmala is that if he can beat Kumar Rocker to the MLB, Nimmala would be the first big leaguer of Indian descent. MLB Network was enamored by Nimmala's personality traits and the way he spoke, being similar to Francisco Lindor. Nimmala also said that's his preferred comp. At 17, who knows what that could be once he fills his body out, but yeah, we'll run with Frankie for now.
20


Blue Jays

JOE WHITMAN (MLB Comparison: Andrew Heaney)
LHP
KENT STATE
Toronto's front office tandem of Mark Shapiro and Ross Atkins have made eight first-round selections since being hired in 2016. Six of the selections have been out of college, and five have been pitchers. JOE WHITMAN's draft stock has probably had the most helium this year. Whitman's fastball sits 91-94 with ride, and he has a great slider with horizontal and vertical movement. His change-up is a solid third offering. Without a second-round pick, Toronto should want to make a splash here, and they do by picking up the best left-handed pitcher in the 2023 MLB Draft class. Andrew Heaney has been dealing over the past two years primarily with a fastball/slider combo while mixing in a change-up. The fastball sits around 92-94 with ride, and it's a nasty slider with a high leg kick. I think Joe Whitman can emulate that in the MLB, so Heaney is the comp.
21


Cardinals

BLAKE MITCHELL (MLB Comparison: MJ Melendez)
C
Sinton, TX
John Mozeliak has been St. Louis' General Manager/President of Baseball Ops since the mid-2000s. There is a specific trend in the way the Cardinals have drafted their last nine players. If they draft a pitcher, it's out of college (5). If it's a hitter they're from the prep ranks (4). From those two categories, the best player on the Cardinals' big board is BLAKE MITCHELL. With strength, bat speed, and a cannon for an arm behind the plate, the patient approach at the plate earned Mitchell back-to-back Gatorade Texas Player of the Year awards. Left-handed hitting catchers are rare, and even if he doesn't pan out as a backstop, he has a future on the mound or in the right field. The best comparison I could pull is Kansas City's MJ Melendez.
22


Mariners

NOBLE MEYER (MLB Comparison: Logan Gilbert)
RHP
Jesuit, OR
NOBLE MEYER has slid in my mock because I'm hoping the Pacific Northwest factor comes into play here. With three picks inside the Top 30, Seattle has plenty of money to play with and they may be able to pull Meyer, the consensus best prep pitcher, down to 22. If that's the case, the Mariners fan base should warmly welcome Meyer when he walks onto the stage, as he will be just one of eight players on-site at the Draft. At 6-5, Meyer is a projectable RHP with a fastball in the high-90s that has good horizontal movement. Add in an MLB-ready wipeout slider out of a 3/4 arm slot and a good change-up. The Mariners have done a great job recently developing young pitchers, and they could add another tall righty with a deadly fastball/slider combo. Logan Gilbert, George Kirby, and Luis Castillo's arsenals are similar to Meyer's. Give me Gilbert's height with Castillo's arm slot, and now I see Noble Meyer.
23


Guardians

NOLAN SCHANUEL (MLB Comparison: Freddie Freeman)
1B
FLORIDA ATLANTIC
Cleveland is another tough team to predict what they will do on draft day. President of Baseball Operations Chris Antonelli and co. have had 10 first-round picks since 2016. They've selected six high schoolers, four college players, and six of the ten players were pitchers. I'm going back to the rumor well to help me on this one. NOLAN SCHANUEL is a name to keep an eye on, beginning at No. 10 all the way to No. 26, with the Yankees being his floor. There seems to be a lot of interest from Cleveland's camp in Schanuel, and I just can't have him drop any further. If Schanuel is gone, I wouldn't be surprised to see Ohio high school shortstop Colt Emerson as the pick here. Nolan Schanuel slashed .447/.615/.868 in his final year at Florida Atlantic with 18 homers in 59 games with 71 walks and just 14 strikeouts. When it comes to their playstyles, Schanuel compares to Freddie Freeman however, at the plate, their stances and swings are different. It was a tough search for a Schanuel MLB comp.
24


Braves

BRYCE ELDRIDGE (MLB Comparison: N/A)
1B/RHP
Madison, VA
President of Baseball Operations Alex Anthopoulos and the Braves' have set themselves up to have a long window of success, so they can afford to go boom or bust here. BRYCE ELDRIDGE is a 6-7 220 lb two-way stud left-handed power hitter, and RHP. For a big kid, Eldridge's swing is short and packs a punch. On the mound, Eldridge's fastball sits in the mid-90s with a great slider and change-up offerings to branch off it. Obviously, at 18 it's all projectability, but his stature is a great foundation to build off of. As for the MLB comp, it would be unfair to label him as Shohei Ohtani, I have him as N/A, who is a pretty good player, too haha.
25


Padres

WALKER MARTIN (MLB Comparison: Corey Seager)
SS
Eaton, CO
AJ Preller has built a reputation for himself as always traveling with his boots on the ground, checking out all the prep stars. As a result, the Padres have been linked to every high schooler under the sun. San Diego has drafted ten high schoolers in their last 12 first-round picks. WALKER MARTIN will become the highest position player picked from a Colorado high school since Greg Bird in 2011. The former quarterback has a big-time ceiling as MLB scouts say that he can still fill out his body, "become a physical beast," and maybe slide over to 3rd base. With the power potential, he could be a 30-home-run guy and a solid defender on the hot corner. Martin's physical build and swing look similar to Corey Seager's.
26


Yankees

YOHANDY MORALES (MLB Comparison: Austin Riley)
3B
MIAMI FL
New York and GM Brian Cashman have selected seven hitters and seven players out of college in their last 10 first-round picks. Sammy Stafura is the popular pick for the Yankees, but he doesn't fit their recent draft trends of power college hitters, AND he grew up a Mets fan. With all the buzz around Stafura to the Yanks, I have to go contrarian here when I see a red flag like that. How's this for the hometown/bloodline narrative? YOHANDY MORALES is the son of Andy Morales, who had a cup of coffee in the Yankees system. Morales is an aggressive swinger who consistently contacts elite power to all fields. Morales slashed .408/.475/.713, with 70 RBI and 20 homers in 61 games during his Junior season. "YoYo '' outgrew the shortstop position and now fits the 3rd base position's offensive profile with above-average fielding and a strong arm. With the great power from a tall batting stance with a solid gain step in his swing Morales' MLB comparison from me is Austin Riley.
27


Phillies

THOMAS WHITE (MLB Comparison: Mackenzie Gore)
LHP
Phillips Academy, MA
Dave Dombrowski is entering his third draft with Philadelphia. The Phillies have selected high school players with each of their last four first-rounders (two hitters, two pitchers). I think the Phillies stay the course and select the next best player from the prep ranks. THOMAS WHITE is a 6'5 southpaw pitcher from Massachusetts, providing physical presence and projectability. The stuff is there, White possesses a 95-97 mph heater with a plus-curveball and a change-up with low usage rates. If selected in the first round, White would be the first LHP first-round pick from the state of Massachusetts. With the ability to get swings and misses up in the zone with his fastball while also utilizing a looping breaking ball from a 3/4 lefty arm slot, White earns himself a Mackenzie Gore MLB comparison.
28


Astros

TY FLOYD (MLB Comparison: Nick Pivetta)
RHP
LSU
Dana Brown steps in as General Manager for Houston, and he is known as a draft guru. He previously was with the Braves and helped build their core of young players by drafting Spencer Strider, Austin Riley, Michael Harris II, Shea Langeliers, and Jared Shuster, just to name a few. Brown's sweet spot tends to be with pitching. TY FLOYD is another pitcher whose MLB Draft stock had helium late this season. In the College World Series, Floyd racked up 27 strikeouts in two starts against Wake Forest (10) and Florida (17). It's rumored that the Astros like the ride on Floyd's fastball that induced a 29% whiff rate this season. Floyd's arsenal also includes a great slider and a good curve and change-up. With similar repertoires and finishes, my MLB comparison for Floyd is Nick Pivetta.
29


Mariners

JONNY FARAMELO (MLB Comparison: Charlie Blackmon)
OF
Westfield, VA
The Seattle Mariners earned the 29th overall pick by promoting Julio Rodriguez, who then won the 2022 AL Rookie of the Year. They also have pick No. 30 from Competitive Balance Round A, which helps the MLB attempt to level the playing field between the large and small market teams by putting small market teams into a rotation of first and second-round selections each year. With the two picks, Seattle will take another high school stud and then save money by cutting a deal with a college hitter. I'll start with the prep star in JONNY FARMELO. He is a physical athlete with a few tools that could improve on the farm. For starters, Farmelo has a short swing and raw power that could be tapped into. He has the ability to drive baseballs consistently, elevation may be on his to-do list once he joins an MLB system. Farmelo puts his plus speed to use both in the outfield and on the basepaths. The top-tier power with above-average speed combo gives off prime Charlie Blackmon vibes.
30


Mariners

JACK HURLEY (MLB Comparison: Cody Bellinger)
OF
VIRGINIA TECH
Now for the cheaper Seattle first-round pick to balance it out after splurging for two high school studs. JACK HURLEY has the potential to be a five-tool player. He has an excellent knack for making contact and has tapped into some power in his last two years at Virginia Tech too. A strong arm, great speed, and baseball IQ allow Hurley to play any outfield position well. Hurley has also displayed good leadership skills on the field with his passionate play and off of it. During his Junior season, Hurley slashed .320/.414/.713 with 17 tanks in 45 games. This player package is eerily similar to Cody Bellinger's, with a tall batting stance and launch angle swing. Belli is Hurley's MLB comp.
31


Rays

CHARLEE SOTO (MLB Comparison: Tanner Houck)
RHP
Reborn Christian, FL
CHARLEE SOTO is a hard-throwing high school right-hander from just about an hour up the road from Tampa Bay. The 17-year-old's fastball sits in the mid-to-high-90s, with a slider and a solid splitter as offspeed options. The repertoire and delivery deserve Tanner Houck as the MLB comparison.
32


Mets

SAMMY STAFURA (MLB Comparison: Paul DeJong)
SS
Panas, NY
The Mets didn't have a pick inside the Top 31 because their payroll went over the luxury tax, but they do have 8 million in bonus pool money to spread out. They use a chunk of it to sign the hometown kid, SAMMY STAFURA, over slot at No. 32. Stafura is an excellent athlete, versatile defender, and a plus runner. MLB scouts still think there's untapped potential at the plate inside the 6-foot-tall 18-year-old. The defensive capabilities and batting stance are similar to that of Paul DeJong.
33


Brewers

BROCK WILKEN (MLB Comparison: Miguel Sano)
3B
WAKE FOREST
Going back to college hitters for Milwaukee (read above for why). The best-remaining college bat is Wake Forest's BROCK WILKEN. This pick should energize and excite Brewers fans as Wilken is the all-time leader in home runs for Wake Forest and the ACC in a career (71). In 2021 Wilken won Cape Cod League MVP while possessing the most power in the 2023 MLB Draft class. The 6-4 third baseman has excellent bat speed and ability to put a ball over the fence anywhere in the stadium. Wilken isn't fast, but he has good hands at the hot corner and plus-plus arm strength. Miguel Sano is Wilken's MLB comp with some of the same attributes and similar batting stances, strides, and bat coil.
34


Twins


JAKE GELOF (MLB Comparison: Vladmir Guerrero Jr.)
3B
VIRGINIA
JAKE GELOF has great power, especially on his pull side. He has an aggressive approach, but strikeouts aren't too big of an issue, as he only struck out 16.6% of the time during his Junior year. Gelof set the single-season record for home runs at Virginia with 23 in 65 games. He will be drafted for the bat, and teams will figure out where he plays defensively later. Gelof could play a corner infield position or become a DH. A lot of the attributes of Gelof are reminiscent of Vladmir Guerrero Jr., just without the MLB All Star father.
35


Marlins


COLT EMERSON (MLB Comparison: Joey Wendle)
SS
John Glenn, OH
COLT EMERSON was an All-State wide receiver in the state of Ohio. Going into his Senior year, Emerson decided to focus on baseball... he won the Gatorade Ohio Player of the Year. Emerson will most likely become the first Ohio high school position player to be drafted since Derek Dietrich in 2007. It's a sweet lefty swing that puts balls into gaps. MLB scouts say that if he focuses on pulling the ball, he could be a 20-homer guy in the bigs. Emerson has good arm strength and is an average defender who played 3rd base for Team USA. Emerson cocks his hands back prior to contact while being a great contact guy with sneaky pop, Joey Wendle is the MLB comp.
36


Dodgers

KEVIN MCGONIGLE (MLB Comparison: Chase Utley)
SS
Monsignor Bonner, PA
KEVIN MCGONIGLE is rumored to be a tough sign. However, this is the Dodgers' first pick of the 2023 MLB Draft, and they should be able to spend up and keep the Auburn recruit from going to school. McGonigle has great pop and a very good eye at the plate. MLB scouts preach McGonigle's baseball IQ to go along with average speed and an average arm, saying that he may project as a good second baseman. Ironically McGonigle grew up just outside of Philadelphia idolizing Chase Utley. Sound familiar?
37


Tigers


BRANDON SPROAT (MLB Comparison: Gerrit Cole)
RHP
FLORIDA
In this scenario, Detroit pays over slot to draft Dylan Crews. BRANDON SPROAT is a Senior and has no other option but to sign a deal. This should be a cheap option that then balances the Tigers' budget out for their next pick at 45. Sproat is 6-3 with a four-pitch mix highlighted by a plus-fastball that flirts with triple digits. His next best pitch is a slider, then he has a get-me-over curveball and also a change-up. Sproat has good stuff, but the knock on him is sometimes struggling to find the strike zone. With the same pitching arsenal and a similar leg kick and follow-through, Sproat is a poor man's Gerrit Cole.
38


Cubs

COLE CARRIGG (MLB Comparison: Dylan Carlson)
SS/C/OF
SAN DIEGO STATE
Since May 2018, Nick Krall has been the General Manager of the Reds. Cincinnati has made eight first-round selections during the time span, and seven were hitters. Five of the eight players were from the college level. I bucked the trend with their first pick by following rumors that the Reds like Rhett Lowder. COLE CARRIGG is one of the most interesting players in this draft, and he really impressed at the MLB Draft Combine. Carrigg is a switch hitter with defensive versatility with experience at shortstop, catcher, and in the outfield. Last year Carrigg hit .329 with 15 stolen bases in the Cape Cod League. Carrigg has an extremely strong arm that can be utilized at any position teams would prefer. It's really hard to find an MLB comparison for a switch-hitting catcher/shortstop/outfielder with an extremely strong arm. Dylan Carlson is a switch-hitting utility man in the bigs with a strong arm that's the best I could find.
39


Athletics

DILLON HEAD (MLB Comparison: Trent Grisham)
OF
Homewood-Flossmoor, IL
DILLON HEAD is a first-round talent that just didn't find a home in this mock draft. Head has 80-grade speed and uses it defensively to track down fly balls deep in the gaps and also offensively, stretching singles into doubles. He is more of a contact hitter that lives anywhere from left-center to the right field line. The speed and defensive capabilities are similar to Trent Grisham's. That's Dillon Head's MLB comp.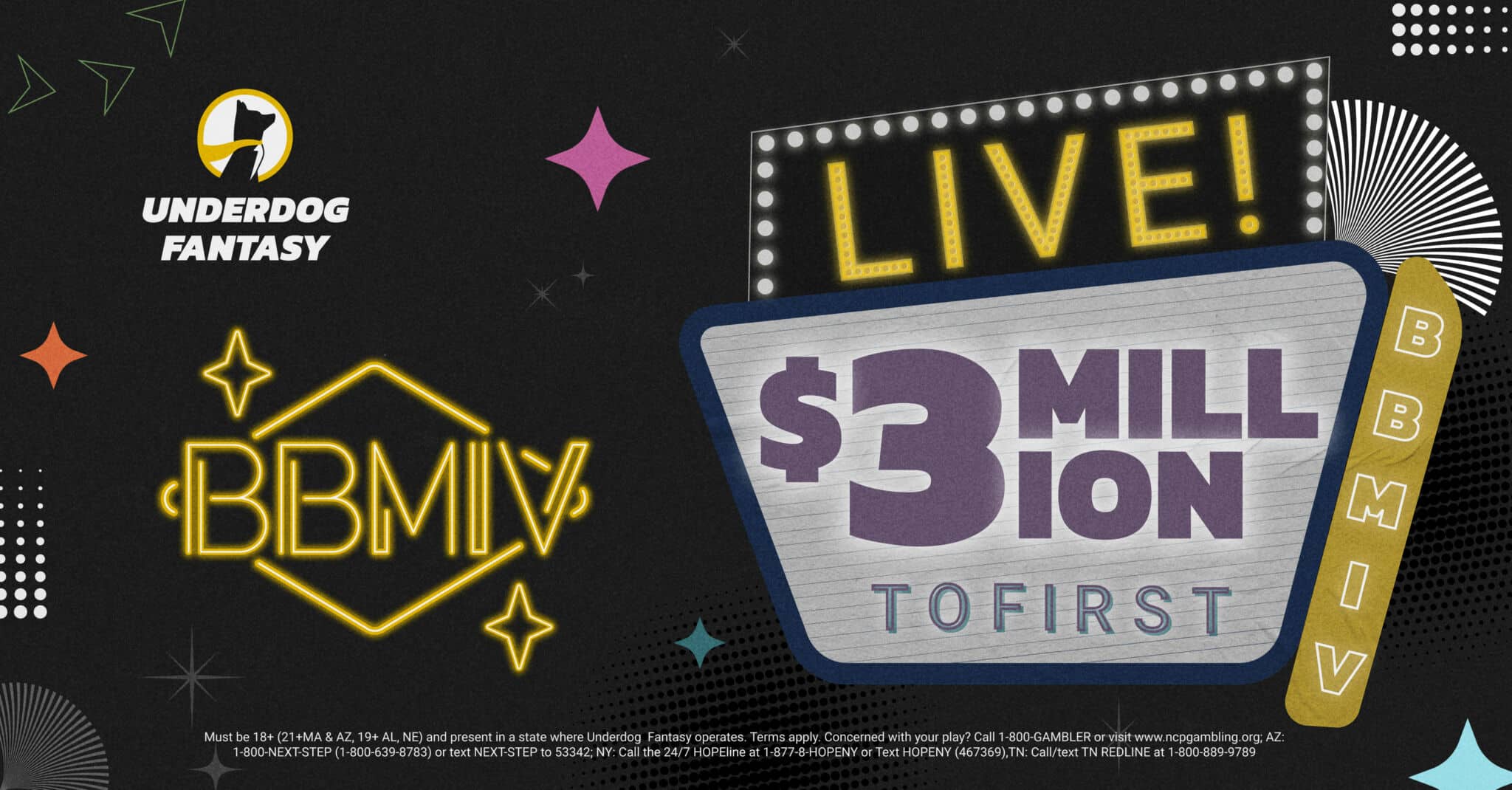 2023 MLB Draft Best Bets
As I said above, the MLB Draft is borderline unpredictable. The best mock draft last year only had seven correct predictions. However, I know some people need a Sunday Night Sportsbet sweat. Here are the ones I recommend most using DraftKings 2023 MLB Draft betting odds.
+140 Under 21.5 Chase Davis' Draft Position
In this mock draft, I have Chase Davis being drafted by Baltimore at No. 17. I've seen his name flutter anywhere from the Giants (No. 21) to Toronto (No. 20) range. That's a lot of outs for a plus-money play.
-160 Colin Houck Drafted Before Aidan Miller
Due to Aidan Miller's broken hamate bone, he has slipped on some draft boards. Colin Houck's name is mentioned as an option for the Royals (No. 8), Rockies (No. 9), Marlins (No. 10), and Diamondbacks (No. 12) prior to, I think, Miller's first opportunity to get signed under slot with the Red Sox at (No. 14). This price seems fair to me.
-330 Kyle Teel Drafted Before Jacob Wilson
It's a hell of a lot of juice, but I wouldn't include this pick unless I was confident in it. Kyle Teel's name quite possibly be on every team's draft board from Pick No. 3 to Pick No. 12, and the teams below the Diamondbacks just assume that Teel won't be there. Jacob Wilson's name has popped up in the twenties of many mocks. The reason why Wilson may be falling is scouts see that defensively he may be a better fit at 3rd base. His offensive profile is not one of a typical corner infielder.