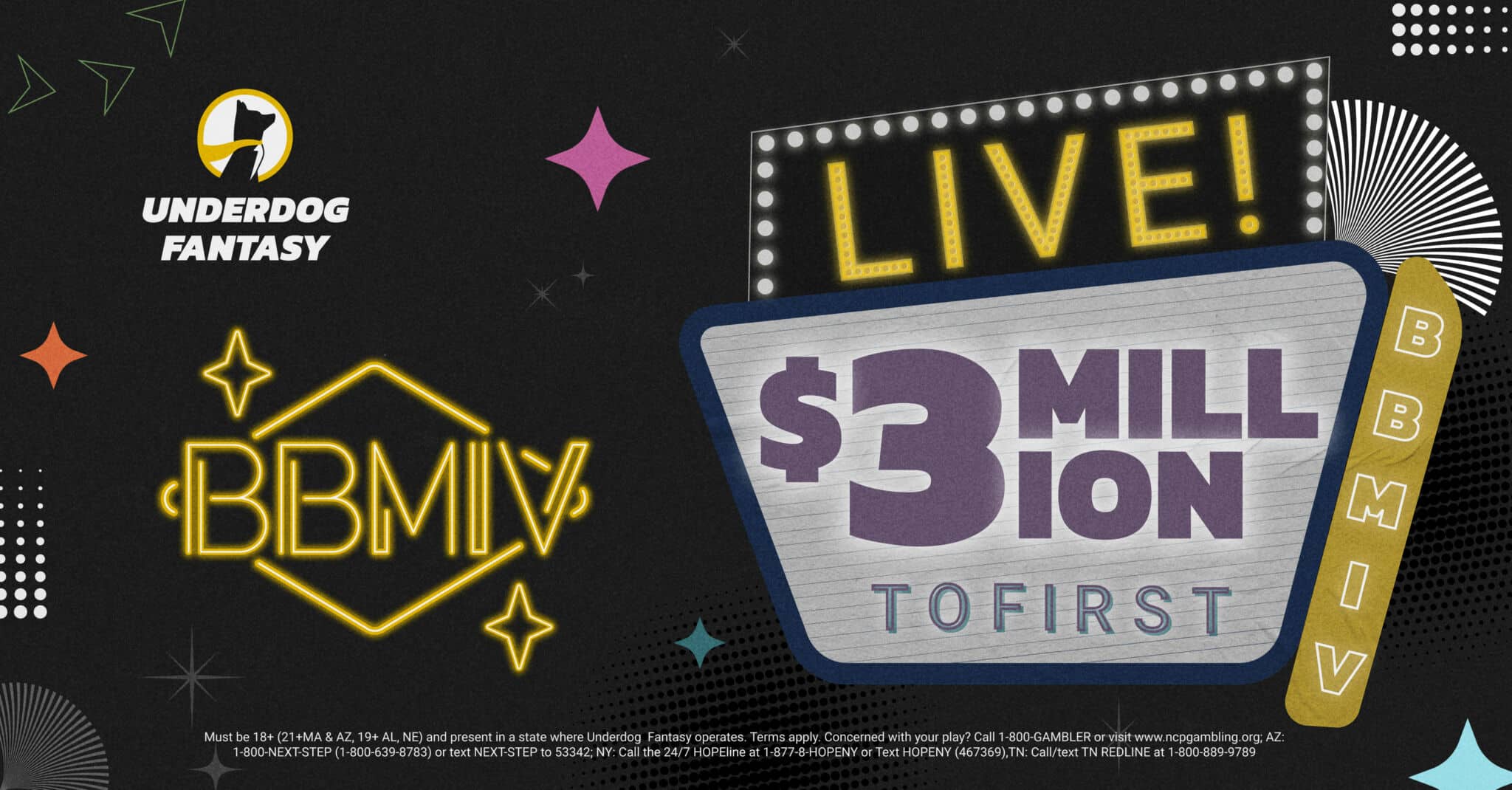 BIG Ten East College Football Preview
The guys (@GamblingPodcast) BIG Ten East college football preview has picks for all BIG Ten East win totals for all the BIG Ten East college football teams. They're joined by Colby Dant (@TheColbyD) from The College Football Experience in studio as they talk college football predictions for Indiana, Rutgers, Michigan State, Maryland, Penn State, Michigan and Ohio State.
Check out more of all 133 of The College Football experience college football previews.
0:00 Intro
The Big Ten East has some considerable disparity from top to bottom, but the games can still be exciting.
11:14 Indiana Win Total
Indiana is 100-1 just to win the Big Ten East, which explains why their line is 3.5 The transfer portal has not treated them well as it seems the money inflow to the Big Ten just hasn't touched their program yet. They do have a new coach and quarterback which can give the fans something to root for. Fortunately for them, the early part of the schedule features a few winnable games which can hopefully give them momentum.
19:59 Rutgers Win Total
Rutgers is extremely defensive minded and plays a brand of "ugly" football. Their line is just 3.5 but their schedule is quite favorable especially since they have 3 home games to start the season. They start off the year with Northwestern and can really start the year off strong with a conference win. At first glance, they have 6 winnable games, they only need to win 4 of these for the over.
26:49 Michigan State Win Total
State brings back a lot of talent on offense and brought in a few more pieces, but their issue is their defense. They have a win total of 5.5 for the year and are heavily relying on the growth of their offensive line to lead their great running game.
35:11 Maryland Win Total
7.5 wins is the total for Maryland. They are likely to be favored in 8 or 9 games this season and should finally be ready to take the next step. Towards the closing stretch of their season, they have a number of road games which could halt them from getting 8 wins.
42:10 Penn State Win Total
Penn State's line sits at 9.5. Typically, they are right on the cusp of being a blue-chip team but you never have to worry about their defense. Everything on their schedule looks pretty good with just one potential trap game against Illinois.
48:14 Michigan Win Total
Michigan has taken considerable steps in the past few years behind Coach Harbaugh and their line sits at 10.5 wins. With a line like this, Michigan can only lose 1 game to hit their over, which is much easier said than done.
51:58 Ohio State Win Total
The team is not as talented as it has been in the past few years. Ohio State has the capability to reload like an SEC school and they still have Marvin Harrison Jr. but they did lose 14 starters last year. 10.5 is a tough line regardless and getting there won't be easy with a new face under center.
1:01:02 Big 10 Best Bets
Kramer Locks: Penn State over 9.5, Maryland under 7.5
Kramer Future: Penn State to win the Big Ten
Sean Locks: Rutgers over 3.5, Penn State over 9.5
Sean Future: Penn State to win the Big Ten
Colby Locks: Rutgers over 3.5, Penn State over 9.5
Colby Future: Penn State to win the Big Ten
Big Ten East Win Totals
Win Total
Futures
TEAM
#
O
U
DIV
CONF
CFP
NATTY
Ohio State
10.5
-115
-105
105
165
105
600
Michigan
10.5
-120
100
125
185
130
1000
Penn State
9.5
-140
115
500
600
440
2000
Maryland
7.5
135
-165
4000
4000
8500
25000
Michigan State
5.5
120
-145
9500
12000
30000
Rutgers
3.5
-150
125
10000
20000
50000
Indiana
3.5
-175
145
10000
30000
50000
Podcast Transcription