The most unique postseason bracket has returned! The 2023 NCAA Baseball Tournament begins on Friday, May 2nd, and there are plenty of ways to bet it. The most popular way to bet on the tournament is by placing College World Series Futures. 64 teams compete on the Road To Omaha in "Regionals," a double elimination pool play stage.
Next, "Super Regionals," a best-of-three series. Then, the College World Series (CWS), another double elimination pool play stage in Nebraska – followed by another best-of-three series to determine college baseball's national champion.
This article strictly features College World Series futures. If you're looking for Regional futures or Omaha Appearance futures, I strongly encourage you to check out the Sports Gambling Podcast Network's "The College Baseball Experience." First, we talk about all of our futures plays in our bracket episode. Then, we will be uploading daily betting shows, giving analysis on every game throughout the NCAA Baseball Tournament.

College World Series Futures: NCAA Baseball Tournament Best Bets
Florida Gators +950 (FanDuel)
This is Florida's 15th-consecutive NCAA Tournament berth under Head Coach Kevin O'Sullivan, which is the second-longest streak in the country. The Gators' last National Championship was in 2017. Since then, Florida has not advanced in four straight regional appearances, and they hosted two of those.
On paper, this is a favorable draw for the Gators. In the Gainesville Regional, UF will face Florida A&M, who is 29-28 out of the SWAC. But, then, the other two teams are UConn and Texas Tech teams that aren't nearly as good as they've been in years past.
If Florida advances out of the Gainesville Regional, they would also host the Super Regional against the winner of the Columbia Regional. South Carolina did host the Gators and swept them out of Founders Park. If South Carolina advances, Florida would be the home team against the Gamecocks and would love to get their revenge.
The Campbell Camels lack pitching depth, and NC State doesn't play great consistently. So in my eyes, Florida has as much of a cakewalk to the College World Series as anybody in the field of 64.
About The Florida Gators
Florida has the best starting rotation and the best lineup in the Gainesville Regional, and they have no business losing it. Each starter in the Gators' weekend starting rotation has more strikeouts than innings pitched. Brandon Sproat (7-3) 4.71 ERA, 11.4 K/9, Hurston Waldrep (7-3) 4.83 ERA, 13.4 K/9, and Jac Caglianone (6-3) 4.14 ERA, 10.6 K/9. In the back end of the bullpen sits Brandon Neely, who recorded the most saves in the SEC (10) with a 4.08 ERA.
The lineup is downright dirty, and it's highlighted by Wyatt Langford, who is a slam dunk Top 3 MLB Draft pick in 2023. Langford has an absurd stat line of a .398 batting average, 1.344 OPS, 69 runs, and 17 homers. Overshadowed by the draft prospect is the two-way superstar, Caglianone, who has the second most bombs in the country with 28, and he is hitting .349, with a 1.199 OPS, 76 RBI, and 65 runs scored.
Add in Josh Rivera and Cade Kurland, and the first four hitters in the batting order all have averages over .300 and an OPS above 1.000. Plus, BT Riopelle is swinging a hot bat. The Florida Gators are dangerous in this year's NCAA Baseball Tournament.
Virginia Cavaliers +2500 (FanDuel)
The Cavaliers are a top-8 national seed for the fifth time since 2010 under head coach Brian O'Connor and are hosting an NCAA regional for the 10th time in program history. Unfortunately, Virginia has been placed in a pretty tough regional featuring East Carolina, Oklahoma, and Army.
ECU has the most NCAA Baseball Tournament appearances of any team that has never been to Omaha before. The Sooners are 2022's College World Series runner-up, and the Black Knights are making their 6th straight NCAA Tournament appearance. Perhaps this is the reason why we're getting the #7 overall seed at a great 25/1 price.
Should Virginia advance out of the Charlottesville Regional, they would have a much more favorable Super Regional foe from the Conway Regional. Coastal Carolina really lacks top-tier starting pitching. Duke's offense is slashing just a .279 team batting average (151st). UNCW's staff ERA is 5.79 (131st), and Rider is a four-seed with a poor offense. If the Cavaliers win the Charlottesville Regional, I could see their CWS price slashed to under 10/1.
About The Virginia Cavaliers
Virginia has the best team batting average in the country with a .334. A huge part of that has been the dynamic duo of Kyle Teel and Jake Gelof in the middle of the order. Teel is slashing .414/.479/.678 with 60 RBI, 59 runs, and tanks. Meanwhile, Jake Gelof has hit 22 bombs with a .333 average, 1.129 OPS, 84 RBI, and 64 runs scored.
In total, seven Hoos Hitters own an average above .333, with an OPS higher than .940. The group is one major reason why UVA is top 10 in the nation in runs with 519 (T-7th), on-base-percentage .429 (6th), and scoring 9.1 RPG (7th).
On the mound, Virginia also has plenty of depth, which is needed for possible five-game weekends. The Cavs' top four starting pitchers, Nick Parker (7-0), Brian Edgington (7-3), Connelly Early (10-2), and Jack O'Connor (6-3), all have ERAs under 4.10. Jay Woolfolk has been solid as Virginia's closer as well, with nine saves and a 2.48 ERA.
Lastly, the Cavaliers fit what is called the "Hot, Cold, Hot" trend. The idea is that teams who make deep runs to Omaha endure major adversity during the middle of the season. For example, Virginia started the season 24-2, then went just 12-9 during April, and then heated back up to a 10-1 record in May.
That stretch where they struggled correlates to when Virginia's Ace, Parker, took a hot shot comebacker off the face breaking his cheekbone. Parker pitched through the pain but had a 6.59 ERA during that stretch. In his last four starts, Parker is 4-0 with a 2.88 ERA.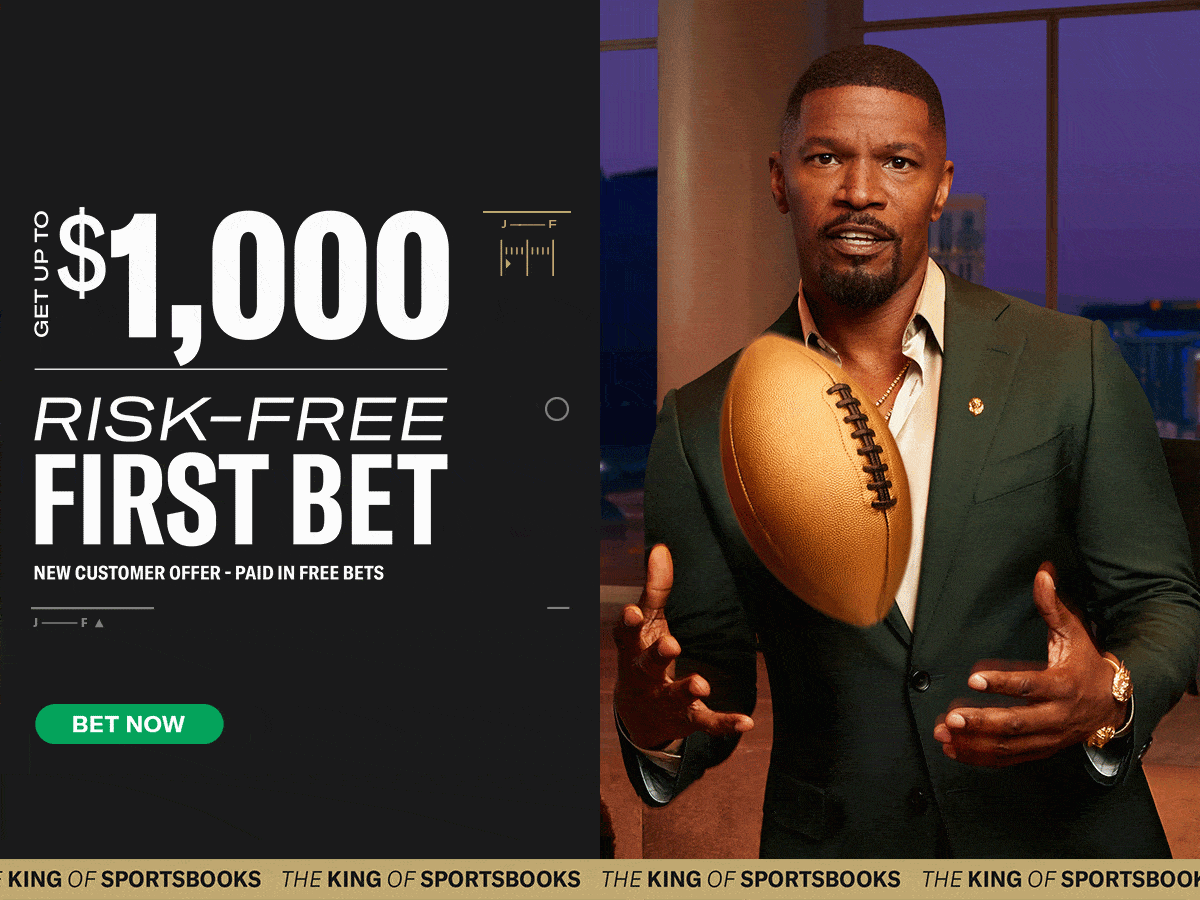 College World Series Futures: NCAA Baseball Tournament Longshots
Dallas Baptist +6500 (DraftKings)
Are you interested in a baseball game with 44 total runs in it? I introduce to you the Stillwater Regional, in specific the 2022 one, because there were 134 runs scored in seven games. Having good pitching in Stillwater isn't as important as it is to just have depth. I think the team that should be favored most in this regional is the one with a plethora of arms. I have this thought because, at some point, every pitcher could get shelled inside O'Brate Stadium.
About The Dallas Baptist Patriots
Dallas Baptist has a good set of four starting pitchers. The quartet of Ryan Johnson (8-3) 3.87 ERA, Zach Heaton (4-1) 3.29 ERA, Braxton Bragg (8-2) 4.48 ERA, and Bryson Hammer (5-4) 5.28 ERA can't be matched in the 2023 Stillwater Regional. Additionally, the Patriots have a lockdown closer in Kyle Amendt. The Junior RHP has 12 saves and a 1.82 ERA. In general, this staff has nine pitchers with sub-5 ERAs. That is the depth you need in Stillwater.
DBU doesn't lack offensively, either. 105 home runs is good for the 13th most in the country. Five batters in this lineup have double-digit dingers, and Ethan Mann (20) and Grant Jay (21) have done some serious damage this season. With the ability to hit the long ball and, for average, with five hitters in the lineup batting over .300, the Pats are a big threat to the Stillwater Regional.
After Stillwater, Dallas Baptist would then most likely face Vanderbilt, whose offense has been Jekyll and Hyde this season, and they're dealing with serious starting pitching injuries. In addition, last year's Stillwater Regional champ, Arkansas, lost in the CWS semifinals. Nevertheless, I think DBU has the recipe of a College World Series champion, and their fanbase is chomping at the bit to make their first appearance in Omaha.
Southern Miss +7500 (DraftKings)
I really like Southern Miss' story. The Golden Eagles head coach Scott Berry (60), announced that he would be retiring at the end of the 2023 season after being involved with the program for 22 years. USM has won 19 of their last 21 games and now finds themselves in a very winnable Auburn Regional.
About The Southern Miss Golden Eagles
Chalk up one win for Southern Miss whenever their Ace, Tanner Hall, starts. Not only is Hall the best pitcher in the Auburn Regional, but he's also one of the best arms in the nation. Last season Hall was a First-Team All-American, and he pitched for Team USA in the summer. In 2023 Hall has backed up those accolades with an even better season, a 12-3 record, 2.23 ERA, 109 K, and holding opponents to just a .194 batting average.
Behind Hall, the pitching staff's next six top-used arms all have thrown at least 35 innings and have ERAs under 4.80. The offense started slow, but during the 19-2 stretch, the lineup has been coming along quite nicely. Seven of the nine Golden Eagles in the starting nine have an on-base percentage of .335 or higher.
May I remind you that the last two College World Series champions have come from Mississippi. The Bulldogs of Mississippi State won their first-ever Team sport national championship in 2021. Ole Miss conquered the Road To Omaha for the first time in program history in 2022. It's Southern Miss' turn to win their first baseball national championship. I think a story-book-ending CWS run is in store for the Golden Eagles in Scott Berry's final season at the helm.
The College Baseball Experience
Experience the BETTOR side of college baseball with The College Baseball Experience of the Sports Gambling Podcast Network. The pod has been gambling successfully on NCAA Baseball for each of the last two seasons. For bracket picks, regional, or Omaha appearance futures, make sure to check out the show prior to the first pitch of the NCAA Baseball Tournament at Noon ET on Friday.
The group will have you covered with college baseball betting picks weekly throughout the Road to Omaha until the end of the College World Series.