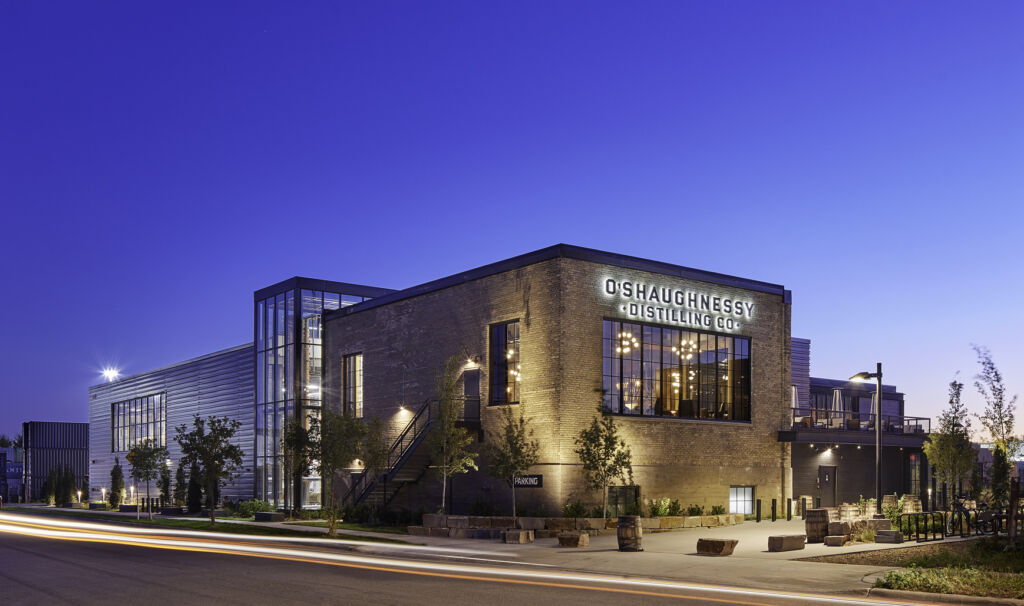 O'Shaughnessy Distilling has a big focus on two things. Family and whiskey. Family is covered in many ways, including the keys on the bottle that serve as a metaphor for the invitation from the family to join theirs and unlock new experiences. In fact, the entire distillery was initially put out as an idea at a family reunion. Whiskey is covered in their whiskey, Keeper's Heart. An award-winning whiskey, that may be new, but is growing fast.
We sat down with Kate Douglas, distiller at O'Shaughnessy Distilling, to talk a little fantasy football, a little Miami Dolphins, and a lot of whiskey. It didn't take long into the conversation to see Kate is a passionate person with a love of whiskey and distilling. Not to mention a love for the Miami Dolphins as well.
Keeper's Heart And It's Unique Traits
Not only is Keeper's Heart one of the only whiskeys to blend both Irish whiskey with Rye or Bourbon, but they have some big names in the whiskey industry working to perfect those blends. Kate talks about the O'Shaughnessy's first meeting with Brian Nation and his wife Una, in a conversation Brian never expected to sway him to move to Minnesota to work for the distillery. Brian Nation was a name all Irish Whiskey distillers knew as he was master distiller at Jameson, Red Breast, and Middleton.
However, the O'Shaughnessy's idea and family values clearly swayed him as he came over in 2021. They also have David Perskins helping out. Perkins was the founder of High West. A couple of the distillers, including Kate, came from Old Elk. The experience within the distillery is vast. There, they make a blended product that is like no other. In fact, Kate even points out there aren't many, if any, distilleries that have the copper pot stills and the column stills in the same location like they do.
Products, Events, and More
Kate gives a great background on the distillery while also answering questions about her journey into whiskey. She also talks about the different offerings you can expect when visiting the O'Shaughnessy Distillery. These not only include a distillery tour, but also a blending class where you get three chances to blend your own whiskey before making a final one to have in a cocktail.
Make sure to listen to the podcast to hear more on this unique experience. Or, if you can't wait, you can book it here. To find more about all the different things you can do at the distillery, make sure to visit the O'Shaughnessy Distillery's experiences section of their website.
Kate then walks Old-Fashioned Football's hosts Mir and JMark through a tasting of Irish+American and Irish+Bourbon. These two products from Keeper's Heart blend Irish whiskey with a rye (in the American) or a bourbon. For more information on their products, visit the Keeper's Heart website here.

Check Keeper's Heart Out Today!
Make sure you check out Keeper's Heart today and give it a try if you see it on a shelf. To find it near you, you can use their "find near you" tool on their website. You can follow Keeper's Heart on social media on Twitter, Instagram, and Facebook. You won't be disappointed in this unique whiskey.

Don't forget to follow all our social media pages, including Old-Fashioned Football's Youtube, Old-Fashioned Football's Twitter, and of course, JMark and Mir's Twitter as well. Also, make sure you DM us any questions you have, whether it's fantasy football, NFL opinions, or whiskey!