SGPN is back to deliver the best 2023 NFL Team and Player Betting Specials. Follow along all offseason for the best NFL Betting content around. Our analysts are always ready to dive head-first into the depths of summertime NFL bets. SGPN is where the Degens Live!
This article will cover favorable NFL Betting Specials for teams and players alike. The odds for these picks are available via DraftKings. However, you can find 2023 season betting specials at most sportsbooks. These are great ways to leverage your off-season hot takes for the upcoming year.
You hear it around the water cooler all time: "My team is going to top 13 Wins", "Player A is going to surpass 2000 Rushing Yards", etcetera, and so on. Year-long betting specials will be a vehicle to put your money where your mouth is. It's time to pony up and dive in; there's money to be made!
2023 NFL Team and Player Betting Specials
Most Regular Season Wins
The top teams in terms of odds for the Most Regular Season Wins include the Kansas City Chiefs (+400), Philadelphia Eagles (+500), Buffalo Bills (+750), Cincinnati Bengals (+750), and San Francisco 49ers (+800).
I'm taking the chalk with the Kansas City Chiefs out of these potential selections. While you may think it's not the most creative pick, I'm still getting odds of +400 for a team you won't argue will still be a top-five NFL team next season.
The Chiefs are 40-10 through their last three regular-season campaigns. No other team has had that many regular season wins in the last three years. The Chiefs are never out of any game with Patrick Mahomes under center and Andy Reid on the sideline. There will surely be movement in these odds throughout the offseason. I don't see the Chiefs getting better odds than this; attack this number now!
I also like the Eagles in this spot, as they play in a lackluster NFC. The NFC conference feels empty behind the Eagles and wide open for the taking. While I assume teams will have a better read to slow the Eagles, it's tough not to strongly consider them with how well their defense has played the last two seasons and how deep they are on offense.
Favorite Longshot
Baltimore Ravens (+1200)
The Ravens went 14-2 in the 2019 Season when Lamar Jackson hauled in his first MVP Award. He finished the year with 42 total touchdowns amongst an underwhelming roster, at least on paper. While the ink isn't dry on this offseason, the Ravens have made a plethora of moves to heighten their passing game and defense. This +1200 longshot has legs, and I'm willing to hedge Baltimore alongside Kansas City and Philadelphia.
Fewest Regular Season Wins
The top teams in terms of odds for the Fewest Regular Season Wins include the Arizona Cardinals (+200), Houston Texans (+800), Tampa Bay Buccaneers (+900), Washington Commanders (+1000), and Los Angeles Rams (+1000).
Perhaps it's my personal inclinations, but three of these teams do not belong in this group and leave me chasing the chalk again. I'm taking the Houston Texans on this pick as I see them encountering growing pains under a new regime under DeMeco Ryans and rookie QB C.J. Stroud.
The public has heavily faded the Cardinals with the expectation that Kyler Murray won't be able to begin the season healthy. However, the start of the season is irrelevant for this pick. I expect Kyler to make his way back to the field this season and likely rally the Cardinals out of contention to hit this pick. The Cardinals won't be good this season, but they won't be the worst.
Why Them?
The Buccaneers, Commanders, and Rams don't belong in this conversation. I understand the negative point of view for these teams based on low expectations from their quarterbacks. However, Matt Stafford isn't retiring, Sam Howell is better than you think, and I firmly believe the Buccaneers will sign Carson Wentz to compete with Baker Mayfield and Kyle Trask. The skill positions for each of these teams are also far stronger than the Texans and Cardinals and should not be valued as NFL Bottom Feeders.
Favorite Longshot
Green Bay Packers (+2200)
I have no clue how the Packers are not leading in odds for Fewest Wins from an NFL team in 2023. Their starting QB, Jordan Love, has started just one NFL game and was hardly trusted to dress for games, let alone potentially fill in for Aaron Rodgers, who played through multiple injuries the past two seasons.
The Packers again refused to spend on potential gem receivers and tight ends in the NFL Draft and Free Agency. While they offer strong running talent in Aaron Jones and AJ Dillon, this team feels like the strongest candidate to get involved in the Caleb Williams sweepstakes. The Packers regressed this offseason, and it feels for good reason as they'll look to begin a rebuild, but it won't be around Jordan Love.
Team to Start 5-0
Eagles (+650)
For this bet, I'm riding with just one option, and that's the Philadelphia Eagles. We're getting great odds considering the Eagles went 8-0 to start last season. While they open their first five games with three road trips, I'm still confident the Eagles can cash this bet based on the lack of competition. The Eagles' first five matchups are as follows.
Week 1: Eagles @ Patriots
While I could see some interpreting this as a trap game, it won't happen. Easy Win for the Birds to open the season.
Week 2: Vikings @ Eagles
This might be the toughest competition through the first five games for the Eagles, but surprise, surprise, this game is in PRIMETIME! Cousins folds the Laundry, and Hurts takes out the Trash, Birds by 10.
Week 3: Eagles @ Buccaneers 
I don't know who the quarterback will be for the Tampa Bay Buccaneers, but it won't matter. Whoever is under center will be under duress in this matchup. The Philly defense will be too good to overcome this early in the season for a new QB tending to the Bucs' offense.
Week 4: Commanders @ Eagles
I'm rooting for Sam Howell and the Washington Commanders this season. I'm quite interested in what Eric Bienemy can make of this offense that's loaded with weapons. However, the Eagles will be looking for some eager payback from last season when the Commandos knocked on the door down their undefeated season.
It'll be a heated rivalry game, and I could even see it being a closer game than we expect, but still taking the Eagles here; they're still a deeper team with a significant mismatch at the QB position.
Week 5: Eagles @ Rams
While I like the Rams more than the public so far this summer, this is still not a favorable matchup for Los Angeles early in the season. Sure, they get this game at home and have the coastal advantage with Philly having to flip timezones, but it still won't be enough. The Eagles win by 10+; it's Jalen Hurts in a dome. What else can I say?!
.@JalenHurts' longest career TDs… too easy 😮‍💨 pic.twitter.com/DEecTrvrUa

— NFL (@NFL) May 15, 2023
Team First Defeat
Cincinnati Bengals First Loss: Baltimore Ravens (+340)
My favorite team to target for their First Defeat special is the Cincinnati Bengals. They play in a tough AFC North division and draw their rivals, the Baltimore Ravens, in Week 2 of the NFL season. I consider that game a coin flip at best.
We could see even money coming in for that matchup after Week 1. The Bengals open the season on the road against the Browns, another game I see being close, but the Bengals coming out on top.
The Ravens have the speed and talent to keep up with the Bengals. You're betting the Bengals win week one and lose week two and getting odds of +340; This reality feels likely to play out. Lamar is also 6-2 against the Bengals all time; this won't be unfamiliar territory.
Lamar Jackson and the Ravens are the top threats to dethrone the Bengals from their AFC North crown, and they'll kick it off with a Week Two victory; thank me later!
Lamar Jackson giving Bengals defenders dancing lessons pic.twitter.com/ljRZNEh8hi

— Kevin Oestreicher (@koestreicher34) January 11, 2023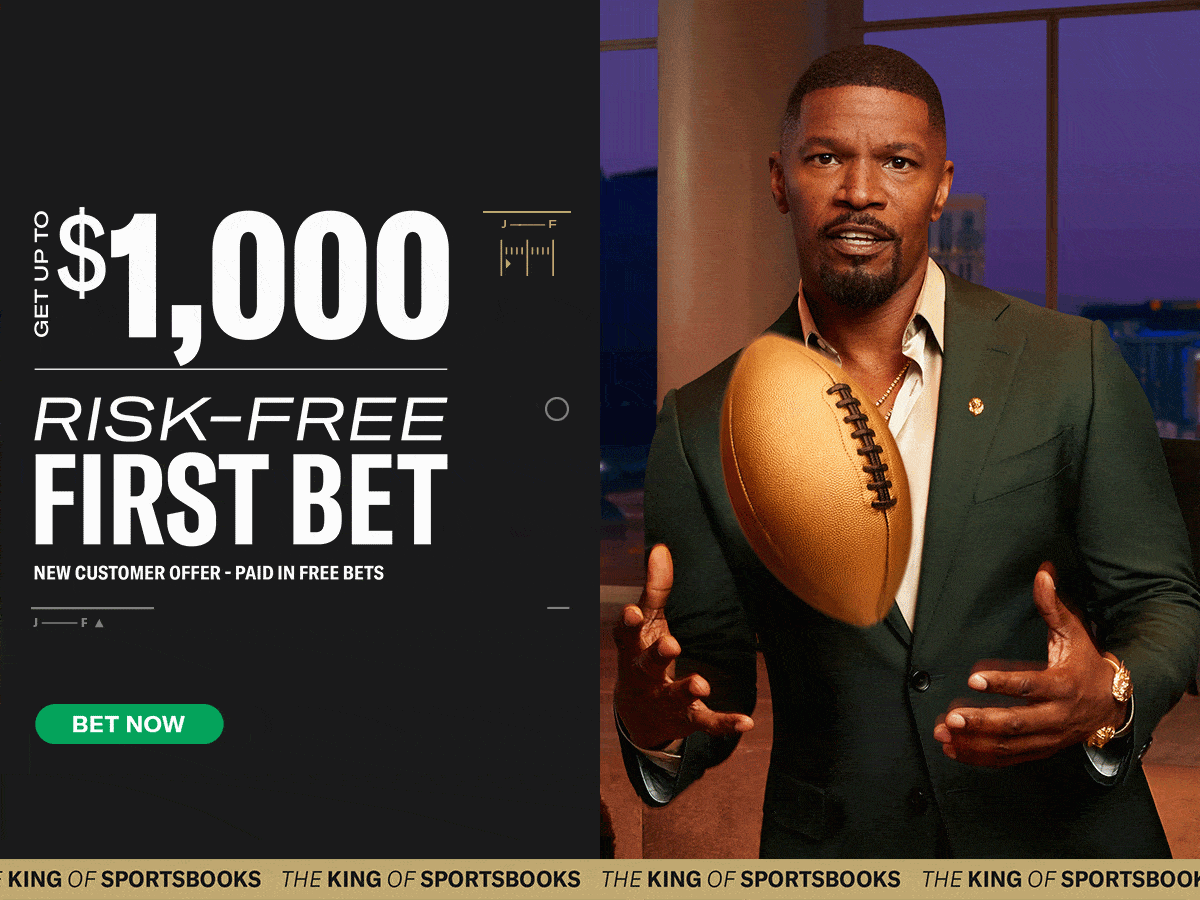 Exact Team Division Finish
Los Angeles Chargers: AFC West 2nd Place (+185)
While this pick doesn't provide the sexiest odds in terms of a potential long-term return on investment, is there really that much to argue? The Chiefs will rightly so reign supreme in this division. The Raiders and Broncos will middle themselves to 3rd and 4th place, leaving the Chargers fixated right behind the Chiefs and ahead of the divisional "Projects in Progress."
The Broncos and Raiders don't feel like "Win Now" teams with their current roster constructions. The Chargers were aggressive in the NFL draft and now have an appealing depth of receivers, something Justin Herbert was lacking last season. The Chargers have secured Austin Ekeler with a revised deal that now makes the two parties copacetic.
With this TD pass, Justin Herbert became the 2nd-youngest QB to reach 60 career pass TDs, behind only Dan Marino

— NFL Stats (@NFL_Stats) December 12, 2021
Minnesota Vikings Passing Touchdowns
Minnesota Vikings 1+ Passing TD in Each Regular Season Game (+550)
I'm going out on a limb with this pick trusting Kirk Cousins to bring home the bread by throwing at least one touchdown in each Vikings game this upcoming season. Kirk Cousins and the Vikings came just one game short of this feat through 17 games last season. Cousins and the Vikings swung and missed in Week 11 against the Cowboys.
The Cowboys won 40-3; I was surprised the Vikings couldn't pull out a garbage-time touchdown. Kirk Cousins left the game early, and Nick Mullens failed to bring home a passing touchdown. That's another key note here; Cousins doesn't have to be the one to record each touchdown. So while you'll be more confident to hit this pick with him in the lineup, it won't be 100% necessary.
The Vikings threw the 5th most passing touchdowns and yards last season while earning the 5th lowest rushing yards and attempts. Their offense is built around the passing game, and they have one of the best receivers in Justin Jefferson and Tight End in T.J. Hockenson. Dalvin Cook is on his way out the door so that the offense could lean on the passing scheme even more.
I love the Odds I'm getting here as well! For reference, the Kansas City Chiefs led the league in the majority of passing stats last season; for this same special, they're getting odds of +250. I'll take the extra juice with the Vikings.
KIRK COUSINS FINDS JUSTIN JEFFERSON FOR THE VIKINGS TOUCHDOWN!! pic.twitter.com/PnZecYs7ZW

— Brian Y (@byysports) November 13, 2022
Jets Playoffs and Passing Yards
Aaron Rodgers has 4000+ Regular Season Passing Yards + New York Jets to Make the Playoffs (+175)
While the Jets may not feel like a comfortable pick to make the playoffs in a competitive AFC East, I'm comfortable betting on Aaron Rodgers to Will the Jets to the postseason. Aaron Rodgers is 10-3 to this passing total in seasons he's played 16+ games. Last season he failed to reach 4000+ passing yards; however, he played through injuries and alongside a dull group of receivers.
Rodgers didn't leave the Packers because he wanted a change of scenery. The Jets' offense is way ahead of the rebuild of Green Bay. Rodgers will have a reloaded cast of talent at receiver and running back.
I expect the Jets to rally for a Wild Card position in the playoffs. If they do so, it will easily be on the back of safe floor production from Rodgers. I know this take doesn't come at the best time, as Aaron Rodgers limped off of a recent practice. But, relax, it's May!
Aaron Rodgers celebrates an OTA touchdown 🏈 pic.twitter.com/UWeWRnUGBZ

— Scott Simpson (@NimblewNumbers) May 23, 2023
Rookie Player Specials
More Regular Season Passing Yards
C.J. Stroud (-115) vs. Bryce Young (-115)
For this pick, I'm going with the quarterback I expect to play more games. That's C.J. Stroud. The Panthers currently back Andy Dalton to start Week 1; while I'm not betting he lasts long, this is a numbers game. More starts equal more potential to return total yards.
Stroud is a stand-and-deliver QB; expect the Texans to deliver a simple game script week in and out for the young gunslinger. DeMeco Ryans comes from the Kyle Shanahan coaching tree that preaches a West Coast-style offense; I see him installing a similar scheme to keep things simple for Stroud.
More Regular Season Receiver Yards
Jaxon Smith-Njigba (-105) vs. Jordan Addison (-125)
This is an easy pick for me! Jordan Addison has a clear path to beat JSN in total receiving yards in his rookie season. The Seahawks' offense is a far deeper group that includes D.K. Metcalf, Tyler Lockett, Kenneth Walker, and now Zach Charbonnet.
Addison can slide right in as the second top target in the offense alongside T.J. Hockenson. While I expect Hockenson to have a career year, Addison doesn't need to outwork his TE for us to hit this bet.
There isn't much to read in the Tea Leaves comparing the upcoming opportunities for these receivers. I love JSN, but he will still be middled in a talented group, even if he does break out.