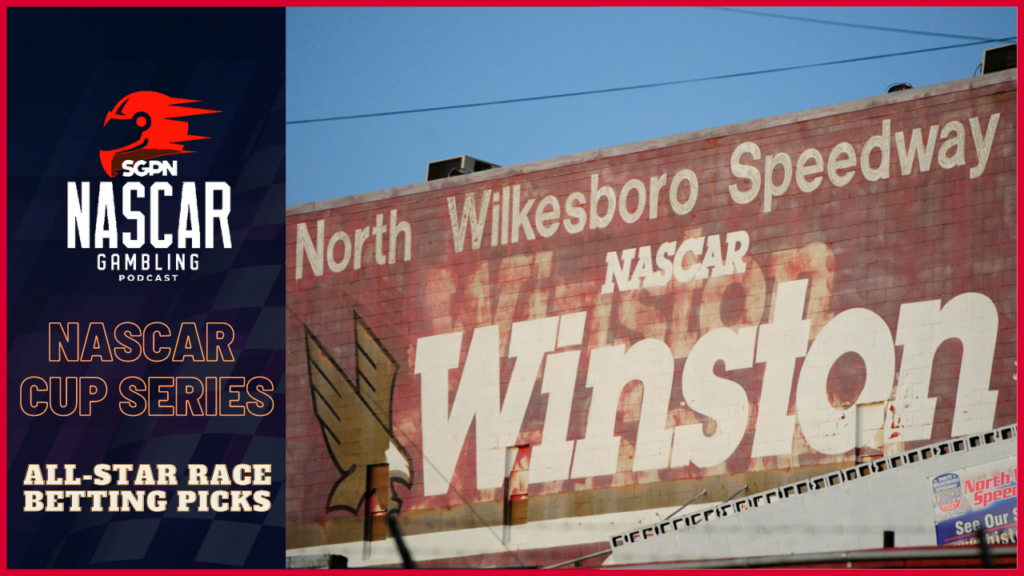 Welcome to another episode of the NASCAR Gambling Podcast on the Sports Gambling Podcast Network! Every Rod Villagomez and Cody Zeeb bring their love of NASCAR and their love of sports betting to you to help you set your bets for the weekend of NASCAR action. From the Craftsman Truck Series to the Xfinity Series, to the Cup Series, Rod and Cody have you covered.
Today, Rod and Cody give you their favorite NASCAR All-Star Race Betting Picks at the North Wilkesboro Speedway in North Wilkesboro, North Carolina. Will Joey Logano win on this track even though it is not technically a new track yet still new to him? How well will drivers do navigating this one of a kind track? Are we in for the best race of the season despite the fact that this is not a points paying race? Who end their 200 laps with one million more dollars in their bank account and the prestige of being the first NASCAR Cup driver to win on this track since 1996? We'll answer these questions and more on this week's episode.
Be sure to subscribe to the NASCAR Gambling Podcast on the SGPN App, and on Apple Podcasts or Spotify. Find Rod (@rjvillagomez) and Cody (@Husker_Zeeb) on Twitter.
Introduction Musical Credit: "I Run" by Iconoclast
0:00 – Pre-roll
1:40 – Intro
7:11 – EdgeBoost – Double your bet with no interest! – https://sg.pn/edge
8:37 – All-Star Race Format and Preview
17:05 – Shady Rays Parlay Of The Day! – http://www.sportsgamblingpodcast.com/shady
19:11 – All-Star Open Picks
46:04 – SGPN Old Fashioned Fantasy Football Podcast –  https://www.youtube.com/@Old-FashionedFootball
46:47 – All-Star Race Picks