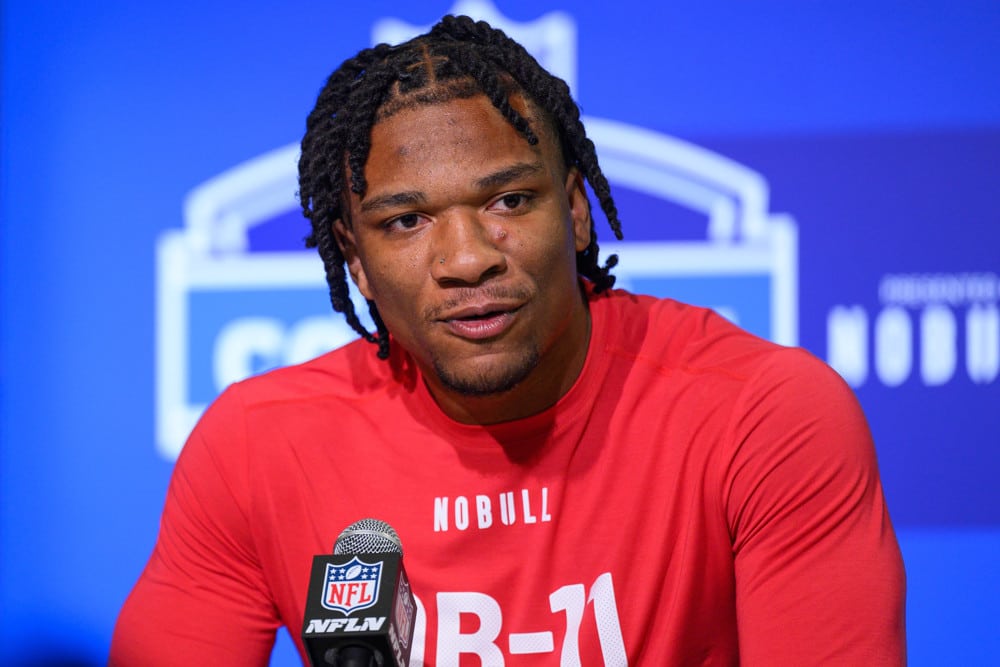 In 2023 football never stops. This upcoming weekend, we get XFL playoffs and USFL Week Three, but before we get our weekly dose of Spring Football, the NFL gives us the first two nights of the 2023 Draft.
It's football-related, it's on TV, we can't not bet on it, right? Props for the NFL draft can be among the most profitable if you play them right. There are historical trends that NFL teams follow, front office trends, and 'League' trends that can be used against the books to profit.
It's also important to remember that this is a silly season for the NFL. 99% of everything that comes from teams, sources, talking heads, or dudes that claim they know is BS. NFL teams go to ridiculous lengths to hide what should be evident by looking at a depth chart. Therefore, every bit of news that comes out should be met with skepticism. Read the news, look at the current roster, and then decide whether it's worth betting on.
When the countdown starts tonight, let's dive into a few key trends and picks that you can leverage for profit.
Go here for more NFL Draft content!
2023 NFL Draft: Draft Position, Position Totals, O/U Best Bets
Quarterbacks over 25 years old
In the history of the NFL draft, only two quarterbacks over the age of 25 years old have been drafted in the first round. Jim Druckenmiller was almost exactly 25 years old when he was picked 26th overall in the 1997 NFL Draft. Brandon Weeden was 28.9 years old when he went 22nd overall in the 2012 NFL Draft.
Here are the oldest QBs drafted in the first round since 1967, based on age of the QB as of September 1st of his draft year. pic.twitter.com/Prq6VADM7r

— Football Perspective (@fbgchase) April 18, 2020
Hendon Hooker turned 25 years old in January. Hooker is also coming off a torn ACL, so he will probably have an injury designation on most team's boards. He's currently listed with a draft position over/under of 31.5, and the over has plus odds at most sports books.
Best Bet: Hendon Hooker Draft Position Over 31.5.
Bonus Bet: QBs picked in the 1st Round Under 4.5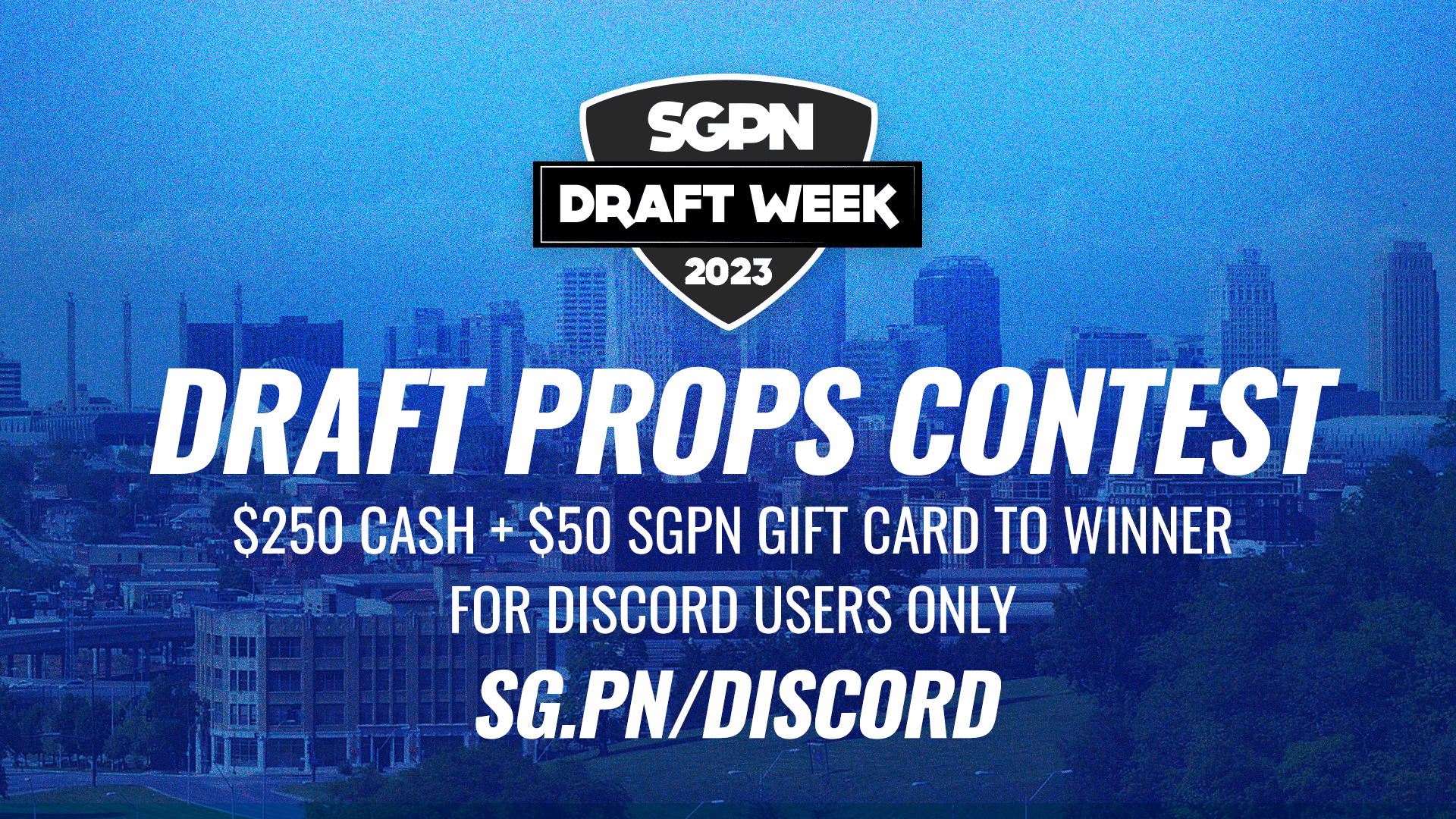 Defensive Players in the 1st Round
In the last five NFL Drafts, 15 or more defensive players have been taken in the first round in all but one of them. As a result, the current over/under for defensive players is 14.5, with +225 on the over.
2023 NFL Mock Draft + Betting Predictions Part 1 | NFL Gambling Podcast (Ep. 139) w/ @ReichelRadio & @reallyrell__

🏈NFL Mock Draft For Picks 1-16
📉How Far Will Jalen Carter Slide?
💰NFL Draft Props

Spotify: https://t.co/OVX3bd5CsK pic.twitter.com/bhHX5qZF7z

— SGPN (Sports Gambling Podcast Network) (@TheSGPNetwork) March 15, 2023
Most mock drafts have 14-to-16 defensive players going in the first round. However, this draft appears to have depth at the edges and corners, with enough interior defensive linemen and safeties to make it close. There are about seven edge rushers that should be 1st rounders. There are also about six or seven cornerbacks that get taken on the first night. Jalen Carter, Calijah Kancey, and Mazi Smith should all go before the end of the first round. Brian Branch will likely be the only safety off-board by the end of the first round.
This may get sweaty as the picks start to roll through the round, but better than 2-to-1 odds on the over is where degens live.
Best Bet: Over 14.5 Defensive Players selected in the 1st Round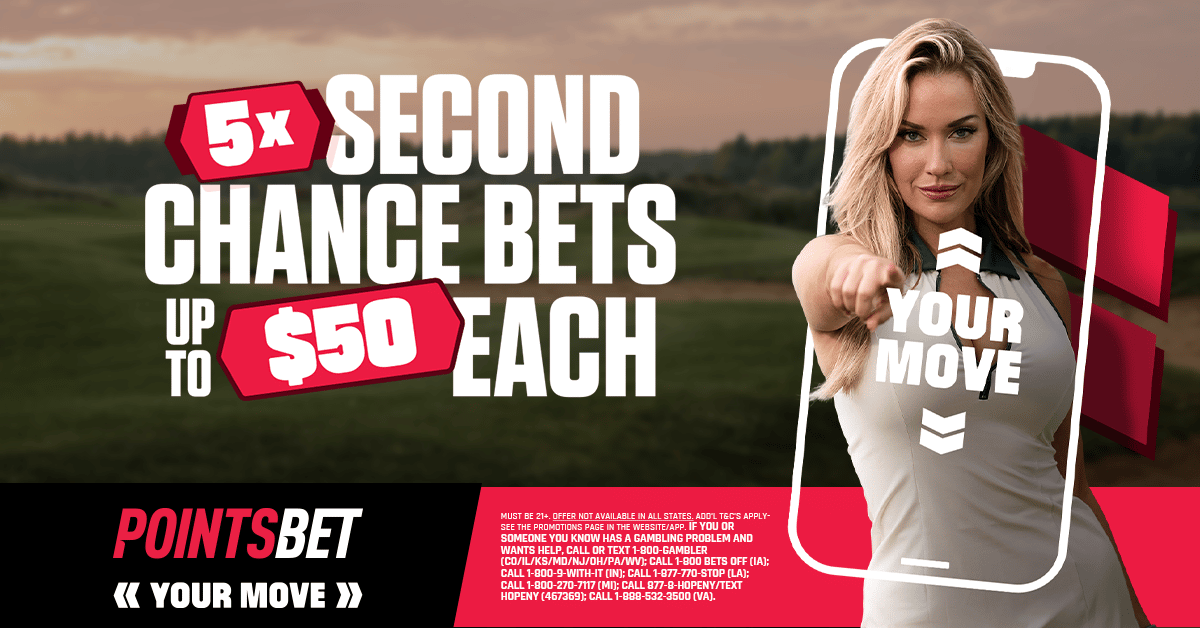 Offensive Linemen in the 1st Round
In the past five years, at least five offensive linemen have gone in the first round of every draft. Last year, eight offensive linemen were selected on night one of the draft.
Most teams need offensive-line help. Most books have the current over/under set at 5.5 with heavy juice to the over. This year could see as many as eight offensive linemen get grabbed in the first round. If books inch the O/U to 6.5, it may be sweaty, but it should still be safe.
However, with that much juice on a bet, we must look elsewhere to make money.
Tennessee OT Darnell Wright is generating top-10 buzz and could be the first offensive lineman off the board. He's currently +300 or better at most books to go in the top 10 picks. Instead, he's most likely to get snagged 9th overall by the Chicago Bears. Wright is also +550 or better to be the 2nd offensive lineman selected.
🚨2023 Under Center Mock Draft

We gathered the best Beat Writers from picks 1-8 to join @ThatsDavis & @Schrock_And_Awe and did a LIVE mock draft.

BEAR DOWN!

Under Center Bears Pod🐻⬇️
🎥: https://t.co/W74TkFJXGx
🎧: https://t.co/2PxJC12uAi pic.twitter.com/YBYoSP6wO6

— Bears Talk (@NBCSBears) April 26, 2023
If you're looking for a pick that's a bit safer, Paris Johnson has an over / under of 9.5 with heavy juice to the under. It's chalky, but Johnson will likely be off the board before pick ten rolls around. Las Vegas, Detroit, Atlanta, and Chicago are all potential destinations for Johnson.
Best Bet: Darnell Wright to be selected in the top 10 picks
Mr. Irrelevant: Offense or Defense?
Nine of the last 14 players selected as Mr. Irrelevant were offensive players (assuming kicker Ryan Succop counts as offense). Last year, Brock Purdy went from Mr. Irrelevant to a deep run in the NFL playoffs, but a quarterback probably won't go with the last pick of the draft this year. Sorry to all the Stetson Bennett fans out there.
The Houston Texans have the honor of the last pick in the draft in 2023. Assuming the Texans keep it, they probably won't grab a quarterback. Demeco Ryans is their new coach and has a defensive background. There has to be some defensive lineman with a great motor or a safety with an off-the-charts football IQ that Ryans already has in mind.
Best Bet: Final pick of the draft to be a defensive player or punter, -105
Are you still looking for NFL gambling coverage? SGPN has you covered all summer long. The Sports Gambling Podcast does best ball drafts every week and breaks down all the recent moves in the league. The NFL Gambling Podcast covers every angle with weekly off-season news and discussions on what's moving the lines. The XFL still hasn't crowned its champion, and the USFL gambling podcast is just getting started. So listen to all our experts and LET IT RIDE!