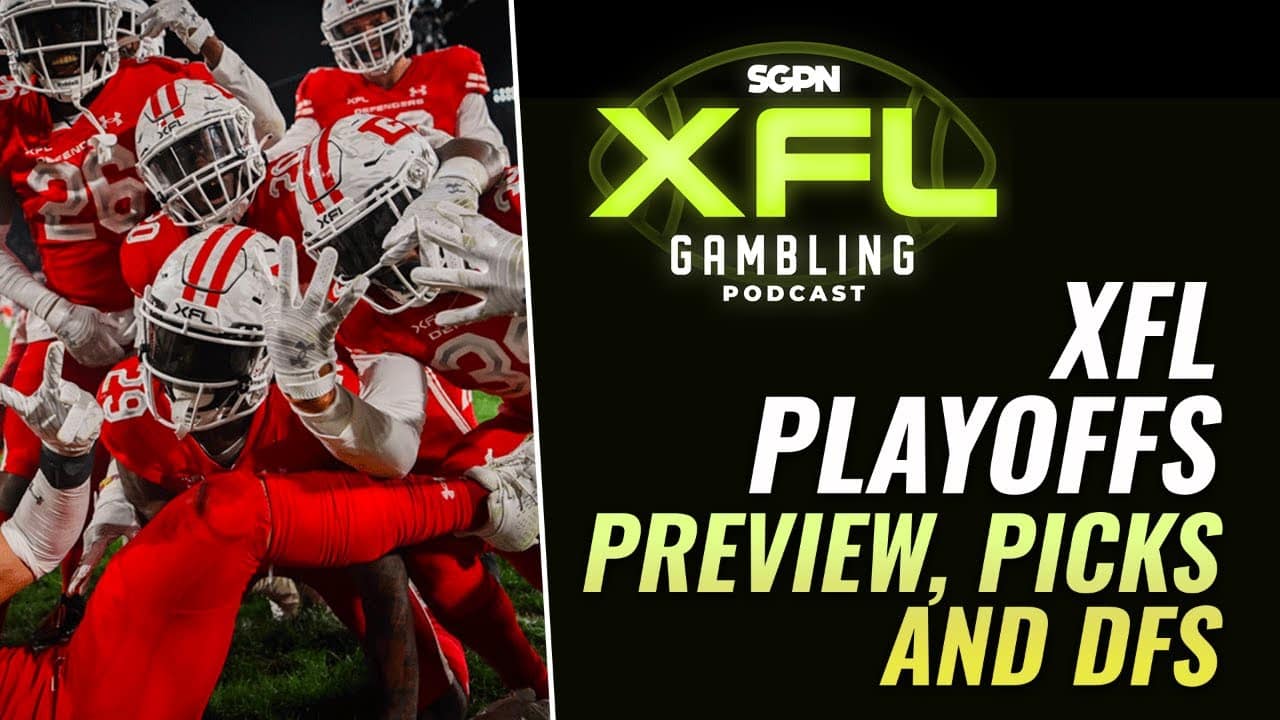 XFL Playoffs are here! The XFL Gambling Podcast, hosted by Colby Dant, C.J. Sullivan, and Justin Mark are here to give you an XFL Playoff Preview and Picks! The guys preview all games giving their XFL Playoff bets for each game and their best bets, including against the spread and totals picks.
Tune in to find out which games the crew are split on and which they agree on. With every game counting, how will the teams perform and handle the pressure? As always, the guys also give out their XFL Playoff DFS lineups. Which players do they think will have a big week?
Follow the XFL Gambling Podcast on Twitter and on YouTube so you know every time they go live! Join the YouTube chat to comment and chat with the hosts! Each week they'll give their XFL preview, bets, and DFS lineups. XFL Gambling Podcast – the best plays to get your XFL Week 10 bets!