With the 2023 NFL draft right around the corner, there are a bunch of mock drafts flying around. Nobody truly knows how the draft will go. Do you think anybody expected the Chicago Bears to trade up and draft Mitch Trubisky? How about the 49ers and Trey Lance? There are always some picks that are head-scratchers, reaches, and trades that shock us all. However, it's still nice to try and guess how it will all play out. Here is my official 2023 NFL seven-round mock draft; take two!
Yes, that's right, the second edition of my mock draft. When I released the first one, even more rumors started swirling. I still like how most of it plays out, but I have added a few changes, especially with the top picks flipping.
How do you think your team did? Hit me up on Twitter and let me know.
Go here for more NFL Draft content!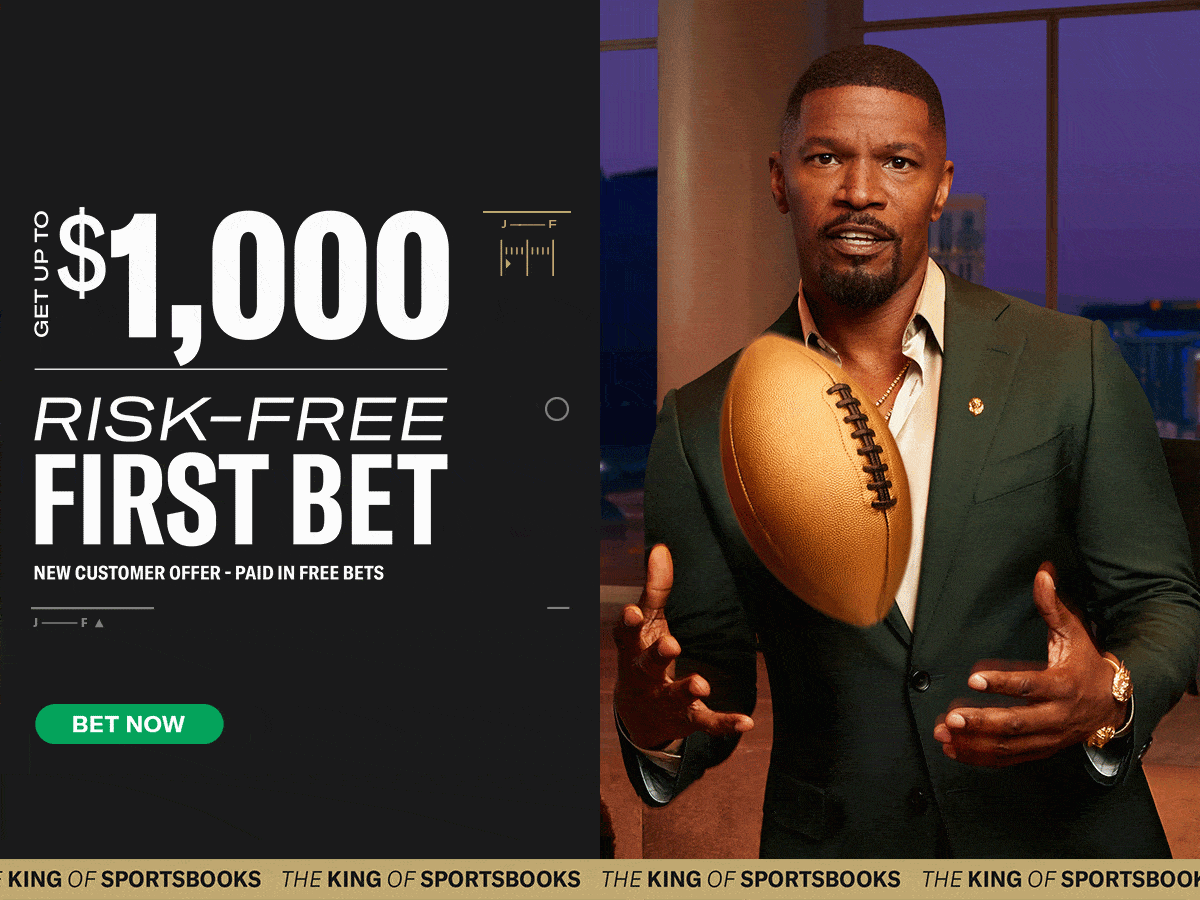 2023 NFL Seven-Round Mock Draft – Justin Mark 2.0
Round 1
The Panthers didn't give up all that draft capital and D.J. Moore for nothing. As a result, they are on the clock and must make the nerve-racking choice of selecting their franchise quarterback. I still think that guy is C.J. Stroud, but the books and the Panthers seem to believe it's Bryce Young.
Therefore, I've altered this draft to reflect that. The top five picks have four quarterbacks and two edge-rushers. We will likely see a trade at some point in the first round, but this 2023 NFL seven-round mock draft is playing out as if no trades will be made.
The Raiders get a franchise that they hope can sit behind Jimmy G and become the new face of the franchise. The Eagles get a big-time player on both defense and offense. And three tight ends end up going in the first round, which goes to show how good this tight end class is.
#
Team
Pick
Pos
College
1


Panthers
via CHI

Bryce Young
QB
Alabama
When my first mock hit Stroud was the favorite. Now it's Young. Only the Panthers know what they're truly going to do, but it's seeming more and more likely that Young is the guy.
2


Texans

C.J. Stroud
QB
Ohio State
With all the talk on Will Levis, I still think C.J. Stroud fits this spot better. So many of these picks are unpredictable, however, this year has more uncertainty than ever. Stroud is ready to take a team over right away and help them pile up some more wins.
3


Cardinals

Will Anderson Jr.
EDGE
Alabama
The Cardinals get one of the best overall players in the draft in Will Anderson. He'll slot in immediately and help this defense pressure opposing quarterbacks.
4


Colts

Will Levis
QB
Kentucky
Colts could go Richardson here, but I think they want a choice that they are more confident in. Will Levis has had an impressive combine and the Colts will hope to see him look more like his sophomore year than last year. He can come in and either learn behind Foles/Minshew, or compete for the starting job right now. Colts now have a franchise QB with a huge arm.
5


Seahawks
via DEN

Tyree Wilson
EDGE
Texas Tech
The Seahawks decide to avoid Jalen Carter and the legal troubles, and take a 6-6 edge rusher who could develop into one of the best edge rushers in the league.
6


Lions* (from Rams)

Jalen Carter
DI
Georgia
The Lions take a chance on Carter, who would likely already be drafted if not for the legal troubles. The defensive line with Aiden Hutchinson and now Jalen Carter is one to be feared.
7


Raiders

Anthony Richardson
QB
Florida
The Raiders signed Jimmy G this offseason, which means there's no rush for Anthony Richardson. He can sit and learn and eventually take over as one of the best athletes at the quarterback position to hit the draft in years.
8


Falcons

Nolan Smith
ED
Georgia
The Falcons couldn't get Jalen Carter so they go for another top Georgia player in Nolan Smith. He helps their defensive line and suddenly, this defense looks solid.
9


Bears
via CAR

Paris Johnson, Jr.
OT
Ohio State
The Bears bring in a guy that played with Justin Fields. He'll immediately slot into the tackle position and improve the offensive line. Bears are all in on Fields and building around him and this helps.
10


Eagles
via NO

Christian Gonzalez
CB
Oregon
I originally had Eagles taking a safety. They stick with the defensive backfield by adding Christian Gonzalez. He has the size and athleticism to line up anywhere in the defensive backfield.
11


Titans

Peter Skoronski
OT
Northwestern
The Titans take Peter Skoronski, the best offensive lineman in this draft. He lacks the ideal size to play left tackle in the NFL, but it didn't seem to hurt him much in the Big 10 in college.
12


Texans
via CLE

Jaxon Smith-Njigba
WR
Ohio State
A hamstring injury limited JSN to only three games last year. However, he's the best wide receiver prospect in the draft. Texans' first pick, Bryce Young, gets a new toy right away.
13


Packersvia trade with Jets

Dalton Kincaid
TE
Utah
The Packers may be entering somewhat of a rebuild with Rodgers now gone. It all depends how they really feel about Jordan Love. However, they fill a big need at the tight end position with Dalton Kincaid. Kincaid is a game changing tight end with wide receiver speed in a tight end body.
14


Patriots

Lukas Van Ness
Edge
Iowa
Kirk Ferentz and Bill Belichek share the same agent. The Patriots need an edge rusher and Belichek will easily be able to get any info he needs. The Iowa Hawkeye stand out elevates the defensive line from Day 1.
15


Jetsvia trade with Packers

Broderick Jones
OT
Georgia
While some people may view this as a reach, Broderick Jones is a massive dude. He excels at run blocking, but still had an 84.1 PFF grade pass blocking last year. The Jets will be able to utilize him to get Breece Hall moving the ball well, as well as to block for Rodgers. Jets swap to this pick in the Rodgers trade, and still get the guy they were targeting.
16


Commanders

Devon Witherspoon
CB
Illinois
The Commanders face Jalen Hurts, Dan Jones, and Dak Prescott twice a year. They look to limit all three with the best cornerback in the draft in Devon Witherspoon.
17


Steelers


Joey Porter Jr.
CB
Penn State
Joey Porter, Sr. played for Pittsburgh. Joey Porter, Jr. stays in the area and follows his father's footsteps, all while filling a big need for the Steelers.
18


Lions

Quentin Johnston
WR
TCU
The Lions' wide receiver group was just depleted due to the NFL's gambling policy. They still have Amon-Ra St. Brown, and Jameson Williams will come back after six weeks. However, Johnston gives them a 6-4 big-bodied guy that Goff can rely on.
19


Buccaneers

Brian Branch
S
Alabama
The Bucs have a lot of needs. However, they can't pass up Brian Branch who is a talented defensive back. He played safety, but can line up anywhere in the defensive backfield and can become a game changer on defense. Whethe covering receivers, tight ends, stopping the run or blitzing the QB, the Bucs get a swiss-army knife.
20


Seahawks

Calijah Kancey
DI
Pitt
The Seahawks continue to revamp their defensive line adding Calijah Kancey. Kancey received a 92.4 pass rush grade in 2022 by PFF. He and Wilson are about to wreak havoc on the NFC West.
21


Chargers

Jordan Addison
WR
USC
There are concerns about Jordan Addison's size. At 5'11 and only 173 pounds, it's understandable. However, he's an excellent route runner who never had trouble producing at USC.
22


Ravens

Deonte Banks
CB
Maryland
My first mock had them taking Nolan Smith. He's not here this time around, so the Ravens focus on the defensive backfield. to help them slow Joe Burrow twice a year, among other AFC quarterbacks.
23


Vikings

Bryan Beese
DI
Clemson
There's a lot of different ways Vikings could approach this pick, but they take Bryan Beese. He'll command double teams on the interior of the line, as well as be a problem in the pass rush.
24


Jaguars

Myles Murphy
ED
Clemson
It feels like it's been awhile since the Jaguars have picked this far back in the draft. They keep the tradition of taking Clemson players and select Myles Murphy, an edge rusher who charges O-linemen fast.
25


Giants

Zay Flowers
WR
Boston College
The Giants continue to build around Dan Jones by getting him a deep threat in Zay Flowers. Flowers is shifty and gives them a weopon they can use in many different ways.
26


Cowboys

Michael Mayer
TE
Notre Dame
After letting Dalton Schultz walk, the Cowboys replace him with Michael Mayer. Mayer is an excellent run blocker who is also a big target that can help move the chains.
27


Bills

Jack Campbell
LB
Iowa
The Bills lost Tremaine Edmunds but replace him with Jack Campbell. Campbell is a true middle linebacker that Bills Mafia will love. He was the highest graded power 5 coverage linebacker.
28


Bengals

Luke Musgrave
TE
Oregon State
The Bengals add a tight end with a lot of upside in Musgrave. Despite an unlucky college career of energies, he's one of the fastest tight ends to come through the draft and will elevate the offense. Good luck covering Chase, Higgins, and Musgrave.
29


Saints
via SF via MIA via DEN

Mazi Smith
DL
Michigan
The Saints build up their defensive line by adding one of the strongest players in the draft in Mazi Smith. He's a nose tackle that they can build their defensive line around using him as a NT or DT.
30


Eagles

Bijan Robinson
RB
Texas
The free agency and trade market has shown the running back position is being valued lower by teams. The surprising slide of Bijan Robinson stops here. Hurts and Robinson are going to give defenses headaches.
31


Chiefs

Josh Downs
WR
North Carolina
The Chiefs have a big hole at wide receiver, despite how good Patrick Mahomes is. They get an elite route runner and hard-working receiver in Josh Downs who turns in a better year than JuJu did last year.
FOREFIT


Dolphins

SELECTION FOREFITED
Round 2
As teams look to protect their quarterbacks, eight of the selections in the second round are offensive linemen. On the other side of the line, eight edge rushers are taken. Finally, it's a round for the trenches with a couple of other selections in there, including a run on cornerbacks.
One of my favorite selections this round is the Chiefs taking Darnell Washington. No, Travis Kelce isn't getting replaced. However, he is getting older, and Darnell Washington is an excellent prospect who can also help in the run-blocking game. The second round of the 2023 NFL seven-round mock draft was definitely interesting.
#
Team
Pick
Pos
College
32


Steelers
via CHI

Dawand Jones
OT
Ohio State
Dawand Jones is an absolutely massive human being at 6'8" and 374 pounds. The Steelers struggled to run the ball effectively last year, and Jones received a high run grade. He'll help the line immediately.
33


Texans

Will McDonald IV
EDGE
Iowa State
After revamping the offense in the first round, the Texans turn to the defense and take Will McDonald out of Iowa State. McDonald is an explosive player who will bulk up a bit and could become a great pass rusher.
34


Cardinals

Emmanuel Forbes
CB
Mississippi State
With the top wide receivers off the board, the Cardinals focus on the defense and improving their backfield. Forbes is a 6-1 playmaker who can hang with the tall receivers.
35


Colts

Anton Harrison
OT
Oklahoma
The Colts got their QB of the future in Levis, now they secure a tackle to help protect him. Harrison is a natural who continues to get better with experience. He could be a solid offensive line piece for years to come.
36


Rams


Felix Anudike-Uzomah
EDGE
Kansas State
The Rams need a lot of positional help, but they get an edge rusher in Anudike-Uzomah. He has the potential to grow in to a focal point of the defense.
37


Seahawksvia DEN

O'Cyrus Torrence
G
Florida
The Seahawks continue a strong draft by taking the top prospect at guard in O'Cyrus Torrence. He's received good overall grades the past two years and helps in both the run and passing games.
38


Raiders

Cam Smith
CB
South Carolina
After adding their QB of the future, the Raiders help their defense by taking Cam Smith. He doesn't have inspiring size or athleticism, but he's always where he needs to be.
39


Panthers

BJ Ojulari
EDGE
LSU
The Panthers have a lot of needs, but they take BJ Ojulari out of LSU. Ojulari is a strong edge rusher who will help the Panthers in the trenches and be a building piece on their defense for years to come.
40


Saints

Steve Avila
G
TCU
The Saints take an excellent pass-blocking guard in Steve Avila. Avila immediately helps in to help protect Derek Carr.
41


Titans

Jalin Hyatt
WR
Tennessee
The Titans need receiver help and Jalin Hyatt can do that. He has elite speed and has really good hands. He just won the Biletnikoff Award and will help Tennessee's offense kick it up a notch.
42


Packersvia Browns via Jets

Antonio Johnson
S
Texas A&M
The Packers use their extra second-rounder from the Rodgers trade to grab Antonio Johnson. He's a 6-2 with a nose for the ball. He's a run-stopper that will be a day one starter.
43


Jets

Daiyan Henley
LB
Washington State
A former wide receiver, Daiyan Henley is a very good athlete who can cover well. The Jets get a great coverage linebacker in a division that throws the ball a lot.
44


Falcons

Nathaniel Dell
WR
Houston
The Falcons take Dell, has good speed and separation and can be used in a variety of creative ways. He'll line up well with Drake London and Kyle Pitts.
45


Packers

Adetomiwa Adebawore
EDGE
Northwestern
The Packers get a guy they've met with multiple times in Adetomiwa Adebawore. He had one of the best combines and will help their defensive line immediately.
46


Patriots

Matthew Bergeron
OT
Syracuse
As of this mock draft the Patriots youngest OT is 27. Bergeron needs to up his run-blocking game, but he's a solid pass-blocker who has experience at both tackle positions.
47


Commanders

Drew Sanders
LB
Arkansas
Washington adds to their linebacking corp with a linebacker that rushes the passer like an edge defender. In fact, Drew Sanders played that position at Alabama. He's a sideline to sideline guy who elevates an already good defense.
48


Lions

Sam LaPorta
TE
Iowa
Last year the Lions traded away former Iowa tight end TJ Hockenson. Now they replace him with a younger version, also out of Iowa. Sam LaPorta led the team in receptions in every season but his first.
49


Steelers


Tuli Tuipulotu
EDGE
USC
The Steelers select Tuli Tuipulotu, who will become a star playing opposite TJ Watt. Now the opposing offensive lines have two strong and quick pass-rushers to worry about.
50


Buccaneers

Jahmyr Gibbs
RB
Alabama
After meeting with Jahmyr Gibbs at the combine, the Bucs wanted to find a way to draft him. They do that in the second round and give them a running back with speed who is also a receiving threat.
51


Dolphins

Tyrique Stevenson
CB/b>
Miami
The Dolphins let Tyrique Stevenson continue to play in Miami by drafting him. He became a true shut-down corner in Miami, something that's important in a division with Josh Allen and potentially Aaron Rodgers.
52


Seahawks

Luke Wypler
C
Ohio State
The Seahawks continue to improve by taking the best center in the draft - Lke Wypler.
53


Bears
via BAL

Siaki Ika
DI
Baylor
From a Baylor Bear, to a Chicago Bear, Siaki Ika will help the Bears' d-line. He knows how to rush the passer and has a very quick first-step.
54


Chargers

Nick Herbig
EDGE
Wisconsin
The Chargers need edge-rushing help and they get that in Nick Herbig. He'll get to develop next to Bosa and Mack. Herbig can beat blocks in numerous amounts of ways.
55


Lionsvia Vikings

DJ Turner
CB
Michigan
The Lions take the fastest cornerback in the league in DJ Turner to help them continue to improve the defensive backfield. With Hutchinson and Carter after the quarterbacks, they'll force some turnovers.
56


Jaguars

Julius Brents
CB
Kansas State
The Jaguars grab one of the tallest cornerbacks in the draft in Julius Brents. He's 6-3 that has a great burst and a massive wingspan.
57


Giants

Kelee Ringo
CB
Georgia
The Giants get cornerback help in a monster cornerback that looks like a linebacker in Kelee Ringo. He has top-end speed and is a true athlete. He also has plenty of experience.
58


Cowboys

Tre'Vius Hodges-Tomlinson
CB
TCU/b>
The run on cornerbacks continues as the Cowboys select Tre-Vius Hodges-Tomlinson. He's a speedy corner that may be a little undersized, but rarely gets out of position.
59


Bills

Cody Mauch
OT
ND St
A former tight end, Cody Mauch is a mauling offensive lineman who will help protect Josh Allen.
60


Bengals

Isaiah Foskey
EDGE
Notre Dame
The Bengals met with Isaiah Foskey at the combine and liked what they saw. He has a great size-speed combo and will help pressure opposing quarterbacks. He becomes a key piece in the playoffs against guys like Allen and Mahomes.
61


Bears
via SF via CAR

John Michael Schmitz
C
Minnesota
Andre Carter is very versatile as even with his 6'7", 270 pound frame he can still drop into coverage.
62


Eagles

Andre Carter
EDGE
Army
The Eagles take Andre Carter, who is a very agile defensive lineman who can work in the rotation immediately.
63


Chiefs

Darnell Washington
TE
Georgia
The Chiefs take the heir-apparent to Travis Kelce. While he is only 33 years-old, Darnell Washington also creates more options in the pass game for the Chiefs while also immediately giving them a run-blocker.
Round 3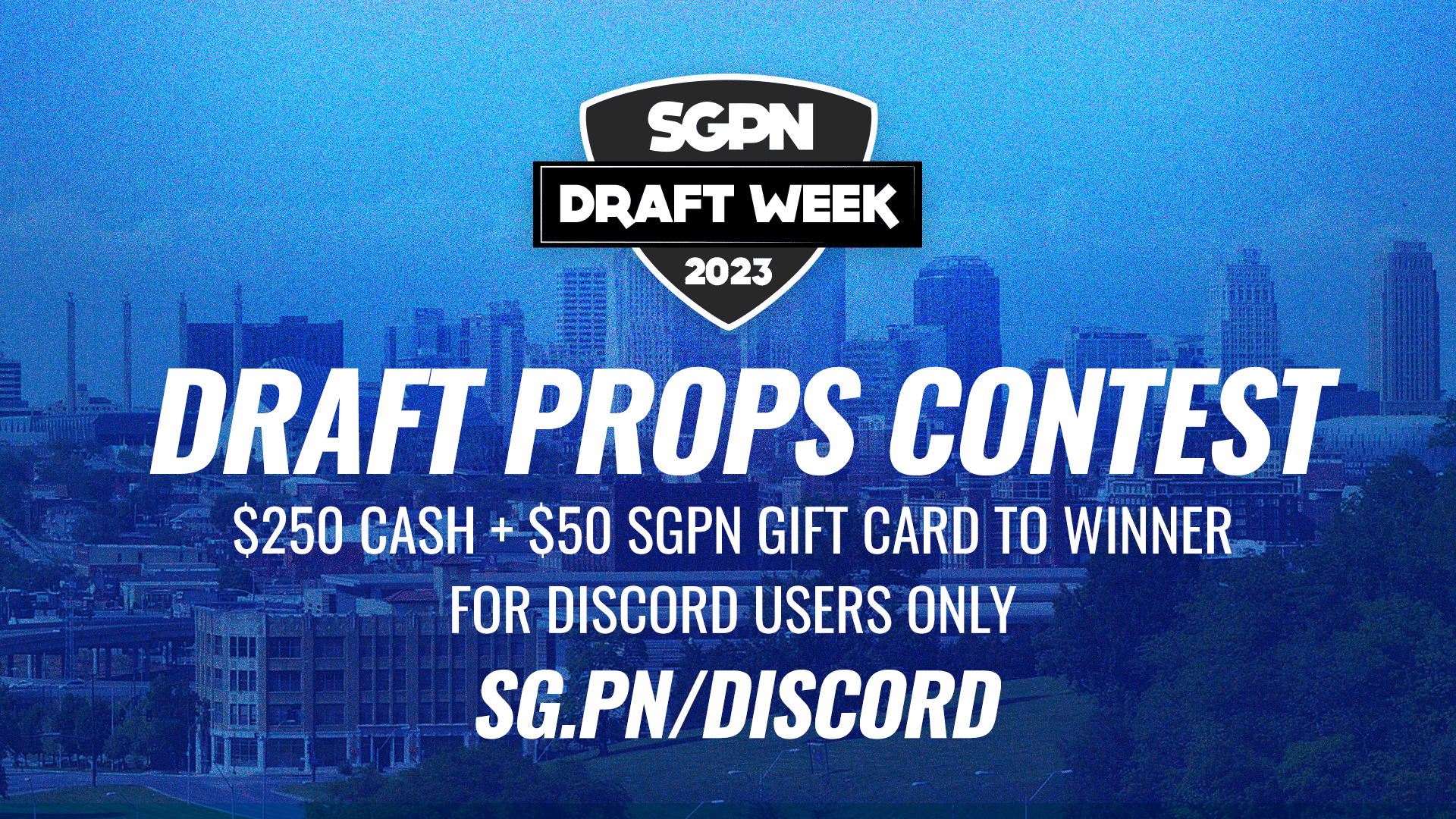 The Bears open this round, taking a player who's coming off an ACL injury. The last defensive back they took coming off an injury was Eddie Jackson, which worked out just fine. Wide receivers don't hold as much value due to a saturated market, and a couple go on this round.
In fact, Parker Washington ends up sticking around the same area as the Pittsburgh Steelers draft him. If you tuned in to the Old-Fashioned Football podcast, you'd remember Colby Dant was very high on Parker Washington. Parker Washington may be the most fun pick in this round of the 2023 NFL seven-round mock draft. He could slot in and immediately start making plays.
#
Team
Pick
Pos
College
64


Bears


Garrett Williams
CB
Syracuse
Garrett Williams falls due to his ACL injury. The last defensive back that the Bears took a chance on after a senior year injury was Eddie Jackson. That's worked out alright, and so will this.
65


Texans

Keeanu Benton
DI
Wisconsin
The Texans continue adding strong guys to the defense with Keeanu Benton. He has a high motor and quick hands.
66


Cardinals

Jammie Robinson
S
Florida State
Arizona takes Jammie Robinson, an excellent tackler who can line up anywhere within the defensive backfield.
67


Broncosvia IND

Cedric Tillman
WR
Tennessee
With rumors swirling that teams are calling about Sutton and Jeudy, the Broncos add more weapons by taking Cedric Tillman. Tillman is a 6-3 physical receiver with only five drops in 104 catchable targets.
68


Broncos

Clark Phillips III
CB
Utah
While he doesn't possess the ideal size and speed combo, Phillips is a very high-graded cornerback who had six picks and four pass breakups last year.
69


Rams


Jordan Battle
S
Alabama
The Rams get what could be a steal in Jordan Battle, one of the most reliable safeties in the draft class.
70


Raiders

Tucker Kraft
TE
South Dakota State
The Raiders select Darren Waller's replacement in a 6-5, 254-pound tight end. Tucker Kraft excelled in the FCS and now will hope to keep excelling.
71


Saints

Derick Hall
ED
Auburn
The Saints take a physical freak edge rusher in Derick Hall. He has excellent speed and power and moves well.
72


Titans

Hendon Hooker
QB
Tennessee
After drafting his top wideout, the plan all comes together as the Titans take Hendon Hooker. He'll stay in Tennessee as they immediately look for a trade partner for Malik Willis. Hooker sits behind Tannehill another year before become their franchise quarterback.
73


Texansvia CLE

Chandler Zavala
G
NC State
The Texans continue a strong draft in general, adding NC State Guard Chandler Zavala. After only five career starts prior to this year, he only allowed four pressures on 422 pass-blocking snaps this season. He's just scratching the surface on his potential.
74


Jets

Rashee Rice
WR
SMU
The Browns may get one of the biggest steals at wide receiver this draft with Rashee Rice. Excellent body control, excellent footwork, and elite athleticism.
75


Falcons

Darius Rush
CB
South Carolina
The Falcons add Darius Rush, a cornerback with length and speed that will be a good cover corner.
76


Patriotsvia CAR

Tanner McKee
QB
Stanford
Can Bill Belichik help Tanner McKee become the next Tom Brady? Probably not. But the Patriots get a quarterback who's got good foot work and good accurcy.
77


Patriotsvia NE via MIA

Zach Charbonnet
RB
UCLA
Not sure if Cam Akers is the answer, The Rams select Zach Charbonnet to stay in his state and continues breaking tackles at the next level.
78


Packers

Kobie Turner
DI
Wake Forest
The Packers take Kobie Turner for their interior defensive line. Turner had a dominant season for Wake Forest.
79


Coltsvia WAS

A.T. Perry
WR
Wake Forest
The Colts need more receiving options and A.T. Perry gives them that. He's a long-limbed 6-4 receiver who went for double-digit touchdowns and over 1,000 yards in each of the last two seasons.
80


Steelers


Parker Washington
WR
Penn State
The Steelers keep Parker Washington in the same area by selecting him in the third round. He may be one of the most underrated wide receivers in the draft. If he can find success with Sean Clifford, he'll find success with Kenny Pickett.
81


Lions

Dorian Williams
LB
Tulane
The Lions take linebacker Dorian Williams. He has an 80-inch wingspan, and can help in the run and pass game.
82


Buccaneers

Isaiah McGuire
EDGE
Missouri
The Bucs take Isaiah McGuire, who can play as a 3-4 OLB or defensive end. He's 6-4, and is a solid pass-rusher.
83


Seahawks

Michael Wilson
WR
Stanford
The Seahawks don't have a ton of proven receiving options past Metcalf and Lockett. They take Michael Wilson to help. He's had injury issues, but he's a good receiver who could immediately help out.
84


Dolphins

Tank Bigsby
RB
Auburn
The Dolphins have several running backs. None of them with the talent of Tank Bigsby. He can become the immediate every-down back.
85


Chargers

Trenton Simpson
LB
Clemson
The Chargers take Trenton Simpson. He can work his way to be an every down linebacker and provide tight end coverage as well.
86


Ravens

Jonathan Mingo
WR
Mississippi
Ravens add to their receiving corps with Jonathan Mingo. He sometimes looks like he's built like a running back, but he has improved his hands and route running over his college years.
87


Vikings

Tyler Scott
WR
Cincinnati
The Vikings select a receiver to fill the void left from Adam Thielen leaving. Tyler Scott is a former running back. He's 5-10 and just scratching the surface of his wide receiver potential.
88


Jaguars

Moro Ojomo
DI
Texas
The Jags continue to get better on defense by selecting Moro Ojomo. He's shorter than most DT's but has long arms and can use his size for leverage.
89


Giants

Kendre Miller
RB/b>
TCU
Will Saquon Barkley be around more than one more year? It's hard to say, but this gives the Giants flexibility. Kendre Miller averaged 6.7 yards per carry on his career that has the size, speed, and burst to handle a full workload in the league.
90


Cowboys

Roschon Johnson
RB
Texas
With a couple running backs off the board the past ten picks, the Cowboys go and get a replacement for Zeke. Roschon Johnson gets to stay in his home state of Texas. He was stuck behind Bijan Robinson, but has the talent to be a short-yardage back, and eventually could take over.
91


Bills

Cory Trice
CB
Purdue
The Bills take CB Cory Trice, who may be a little bit of a project. At 6-3, he's built like a linebacker. However, he's an excellent press corner who allowed only one catch on 88 press snaps this past season.
92


Bengals

Sydney Brown
S
Illinois
The Bengals take Syndey Brown, an excellent safety out of Illinois. He had 8 pass breakups, and six interceptions in 2022 while only allowing one touchdown.
93


Panthers
via SF

Jartavius Martin
CB
Illinois
The Panthers take Jartavius Martin, who can play cornerback, safety, or slot. He's one of the best in this class against the run, which is important in this division.
94


Eagles

DeMarvion Overshown
LB
Texas
The Eagles select DeMarvion Overshown, who will likely play on the weak-side. He's got a very long build. He's very athletic and was a former safety.
95


Chiefs

Gervon Dexter Sr.
DI
Florida
The Chiefs take Gervon Dexter, Sr. He's a 310-pounder with explosiveness. He has raw talent and will need developed, but the Chiefs are a spot he can develop.
96


CardinalsComp Pick

Devon Achane
RB
Texas A&M
The Cardinals take Devon Achane, who slides a little due to his small size. Still, he has game-changing speed and will be able to be used in many different ways alongside Kyler Murray.
97


CommandersComp Pick

Blake Freeland
OT
BYU
The Commanders take an OT that is getting slept on a bit in Blake Freeland. He was graded a 90.7 in pass blocking and 87.9 in run blocking.
98


BrownsComp Pick

Anthony Johnson
S
Iowa State
The Browns take Anthony Johnson to fill their need at safety. He switched from cornerback to safety just last year and it paid off. He could be a starting safety in the NFL for years to come.
99


49ersComp Pick

Juice Scruggs
C
Penn State
The 49ers are knowing for taking a player they like even if some consider it a reach. They've liked Juice Scruggs since they met with him at the combine. The 6-3 center may start as a depth piece, but will eventually anchor this line.
100


Giantsvia KC Special Comp Pick

Tyler Steen
OT
Alabama
The Raiders take a four-year starter in Tyler Steen. He's 6-6 and could end up playing tackle in the NFL, but he will likely start at guard and excel as a pass-protecting guard.
101


49ersComp Pick

Marvin Mims
WR
Oklahoma
The 49ers take wide receiver Marvin Mims out of Oklahoma. He's an athlete who averaged 19.5 yards per catch in college. Deebo, Aiyuk, and Mims could create an issue for defenses.
102


49ersComp Pick

Eli Ricks
CB
Alabama
Eli Ricks slides due to injury concerns. The 49ers stop the slide at the end of the third, taking the chance that California kid can overcome the injury history. He's got excellent technical skills and is going to be a good press cornerback.
Round 4
The deeper you get into the draft, the tougher it is to predict. So how did I associate teams with the picks I gave them? It was based on team needs, PFF grades, projected player rankings, and considering which players teams visited.
At the end of this round, the Patriots add their second Iowa Hawkeye player in, Riley Moss. The Bills beef up their running back room now that Devin Singletary is gone. The Browns and Panthers also make intriguing running back choices.
#
Team
Pick
Pos
College
103


Bears


Karl Brooks
ED
Bowling Green
The Bears get an edge rushing steal in Karl Brooks. It was either too early or not the right fit, but the Michigan native now heads to Illinois to help a defensive line that is the weak spot in this defense.
104


Texans

Andrew Vorhes
G
USC
The Texans take guard Andrew Vorhees. He's played 400 snaps at each of left tackle, left guard, and right guard. He's a plug and play who can both start and provide excellent depth.
105


Cardinals

Wanya Morris
OT
Oklahoma
The Cardinals take tackle Wanya Morris. He's got the size and skills, and should continue to develop just as he did in college.
106


Colts

K.J. Henry
ED
Tulane
The Colts take edge rusher K.J. Henry out of Tennessee. He's a former five-star recruit who just started showing why this last fall.
107


Patriots

Trey Palmer
WR
Nebraska
The Patriots take Trey Palmer, wide receiver out of Nebraska. He had 1,043 yards last season in a break-out year. That included nine touchdowns and 14.7 yards per catch.
108


Broncos

Byron Young
ED
Tennessee
The Broncos take a project edge rusher in Byron Young out of Tennessee. He has all the traits needed to develop into a fast pass rusher with a 4.40 40-yard dash.
109


Raiders

Noah Sewell
LB
Oregon
The Raiders take Penei Sewell's brother, Noah Sewell, linebacker out of Oregon. He fits the tough Raider defender and is just getting started at only 20 yars old.
110


Falconsvia TEN

Keion White
ED
Georgia Tech
The Falcons take edge rusher Keion White. He's got massive size but hasn't been able to put everything together quite yet. He'll need to learn quick, but the upside is too hard to pass up.
111


Browns

Tyjae Spears
RB
Tulane
The Browns have Nick Chubb. Now they have an insurance policy in Tyjae Spears who can plug right in to spell Chubb and in event of an injury.
112


Jets

Ji'Ayir Brown
S
Penn State
The Jets take Ji'Ayir Brown, a safety they met with at the combine. He is a ball-hawk safety who needs to keep developing. He falls in a good spot on a trending upward defense.
113


Saints

Jaquelin Roy
DI
LSU
The Falcons add another piece on their defensive line in Jaquelin Roy. He's got all the physical traits and can play all along the d-line.
114


Jets

DeWayne McBride
RB
UAB
The Panthers take DeWayne McBride, an excellent RB out of UAB. He and Miles Sanders instantly become of the best RB-duos in the league.
115


Falcons

Jaylon Jones
CB
Texas A&M
The Saints take a strong corner in Jaylon Jones. He's a three-year starter who excels in man coverage.
116


Packers

Jake Haener
QB
Fresno State
Jordan Love may not be the guy. He has one year to prove it. Otherwise, the Packers draft Jake Haener to be the guy. He had a 71.4% completion percentage last year and 20 touchdowns to only three interceptions.
117


Patriots

Zack Kuntz
TE
Old Dominion
The Patriots take a flier on the combine standout Zack Kuntz. He has a ton of raw potential and could develop into the next great Patriots tight end.
118


Commanders

Luke Schoonmaker
TE
Michigan
The Commanders also take a tight end by selecting Luke Schoonmaker. Unlike the previous selection of Kuntz, Schoonmaker is ready an NFL-ready tight end that is big and has underrated speed.
119


Vikings

Viliami Fehoko
EDGE
San Jose State
The Vikings take Edge rusher Viliami Fehoko. Despite not being as well known of a name among the top edge rushers, he was nearly unblockable last year. He had 66 pressures and a 90.9 overall grade from PFF. That's important when you play a guy named Justin Fields twice a year.
120


Steelers


Ivan Pace Jr.
LB
Cincinnati
The Steelers select Ivan Pace, Jr. He's a very small linebacker, but plays tough and has a nose for the football. Tomlin will find creative ways to use him to make big plays.
121


Jaguars

Jaelyn Duncan
OT
Maryland
Jaelyn Duncan has great footwork, but his struggles with his hands and allowing 28 pressures this fall causes him to slide in the draft. The Jags stop that slide in hopes they can help develop him into a more consistent pass-blocker.
122


Chiefs

Zach Harrison
EDGE
Ohio State
The Chiefs add Zach Harrison, a 6-5 edge rusher who has all the physical gifts needed. He'll be a role player that could develop into a nice edge rusher.
123


Seahawks

Kyu Blu Kelly
CB
Stanford
The Seahawks take Kyu Blu Kelly. Kelly comes with four years of starting experience and a really high football IQ.
124


Ravens

Christopher Smith
S
Georgia
The Ravens take safety Christopher Smith. New offensive coordinator Todd Monken tells the top brass that his offense had to practice against this guy weekly. He's a play-maker as a deep safety.
125


Chargers

Zacch Pickens
DI
South Carolina
If you take only Zacch Pickens top plays and pair that with his athleticism, he's one of the best d-lineman in the draft. But inconsistencies bring him back to a fourth-rounder that could develop more.
126


Brownsvia MIN

Jerrod Clark
DI
Coastal Carolina
Jerrod Clark is a big dude on the defensive line that had 22 quarterback hurries in just 281 pass rush snaps last year.
127


Jaguars

Ronnie Hickman
S
Ohio State
Safety Ronnie Hickman had a breakout campaign in 2022. PFF gave him an 88.9 coverage grade last year.
128


Giants

Henry To'oTo'o
LB
Alabama
With room to develop, the Giants take Henry To'oTo'o, a 6-1 linebacker who is known for his run stopping abilities.
129


Cowboys

Kayshon Boutte
WR
LSU
The Cowboys get a receiver with high upside in Kayshon Boutte. This is a guy who had 308 yards in a game as a true freshman. Last year he was coming off ankle surgery and seemed to take a step back. Still, the Cowboys are looking for the guy that had nine touchdowns in 2021.
130


Bills

Sean Tucker
RB
Syracuse
The Bills take running back Sean Tucker. Damien Harris isn't the answer and James Cook isn't an every-down back. Tucker has explosiveness who will serve as an excellent two-down back.
131


Bengals

Keondre Coburn
DI
Texas
The Bengals continue to improve their defensive line with Keondre Coburn. He uses his leverage as a nose tackle and has good talent to develop.
132


Panthers
via SF

Xavier Hutchinson
WR
Iowa State
Not a lot of emphasis on the wide receivers in this draft class causes Hutchinson to fall. Panthers add Hutchinson, who just had an 1170 yard season at Iowa State and could become a playmaker in the NFL.
133


Bears
via PHI

Jayden Reed
WR
Michigan State
The Bears have already shown interest in Jayden Reed by meeting with him. Now they draft him. Reed will serve as a security if Mooney or Claypool don't stick around or work out. Reed is a polished route runner who can create seperation.
134


Chiefs

Darnell Wright
OT
Tennessee
In an unpredicted slide, teams are worried Darnell Wright's career will look more like the first three years. The FChiefs lcons feel otherwise, and grab an OT with a ton of experience.
135


Patriots

Riley Moss
CB
Iowa
The Patriots add another Iowa Hawkeye in Riley Moss. Moss is a reliable cornerback who has played in the past four seasons.
Round 5
The Jets landed Aaron Rodgers. Still, they may look to the future by selecting a quarterback that could sit behind him. The Packers also may need a new quarterback. The Ravens also take a quarterback that their offensive coordinator is very familiar with. Stetson Bennett to the Ravens is my favorite pick in round five of the 2023 NFL seven-round mock draft.
#
Team
Pick
Pos
College
136


Bears


Chase Brown
RB
Illinois
Brown falling to the Bears after his college career for Illinois would be a perfect storm. He's explosive and will work into a rotation running the ball with Herbert, Foreman, Fields. He will need to clean up his fumbles, but in the fifth round, the Bears get a guy that could be a game changer.
137


Billsvia AZ

Brandon Joseph
S
Notre Dame
The Bills take a safety in Brandon Joseph that can line up in the slot, deep, and at cornerback. He's a ball-hawk who gets even better when placed on a strong Bills defense.
138


Colts

Olusegun Oluwatimi
C
Michigan
The strong run-blocking center Olusegun Oluwatimi is too good for the Colts to pass up.
139


Broncosvia IND

Byron Young
DI
Alabama
No it's not a typo, there are two Byron Young's in the draft and the Broncos take them both. This one is an interior defensive lineman who is really good against the run.
140


Brownsvia LAR

Colby Wooden
EDGE
Auburn
Colby Wooden falls some due to his size. He played on the interior at Auburn but is only 278 pounds. The Browns will find a way to use him either way.
141


Raiders

Daniel Scott
S
California
Raiders take Daniel Scott, a safety out of California who will look to recap his 2021 season where he was graded at an 81.8 by PFF
142


Browns

Cam Jones
LB
Indiana
Cam Jones took a big step forward last season, even though he only played five games due to injury. He'll look to keep improving and developing with the Browns.
143


Jets

Dorian Thompson-Robinson
QB
UCLA
The Jets can let Dorian Thompson-Robinson develop behind Rodgers. Last year he threw for 3159 yards and 27 touchdowns.
144


Raiders

Nick Saldiveri
OT
Old Dominion
Raiders take Nick Saldiveri, another offensive tackle that could also play guard. They build their offensive line through versatility.
145


Panthers

Owen Pappoe
LB
Auburn
Owen Pappoe is another linebacker that took a big step forward last year. The Panthers use their last pick on him, hoping he can keep taking steps forward.
146


Saints

Joe Tippmann
C
Wisconsin
The Saints finish rebuilding their interior offensive line by adding Joe Tippmann. Tippmann is very athletic for his size and will become an anchor of the o-line.
147


Titans

Yasir Abdullah
EDGE
Louisville
Abdullah falls due to his size. However, he still scored a very high pass-rushing grade from PFF and the Titans take a chance
148


Bears
via BAL

Mike Morris
EDGE
Michigan
Morris takes a fall from other mocks, but is slotted in right around his PFF ranking. At 6-5 he's a big guy, but he struggles against the run. He'll need to develop his technique so tight ends and tackles don't take advantage of him.
149


Packersvia Browns via Jets

Charlie Jones
WR
Purdue
Another victim of the lack of wide receivers going off the board, Charlie Jones falls to fifth round. Still, Packers get a player who just went for 1361 yards and 12 touchdowns. He has a low drop rate as well.
150


Commanders

Clayton Tune
QB
Houston
Is Sam Howell the answer for Washington? We have yet to see. They take Clayton Tune for some insurance. He is an excellent passer who had a 79.5% adjusted completion percentage, good for 7th overall in the NCAA.
151


Seahawksvia PIT

Deuce Vaughn
RB
Kansas State
The Mugsy Bogues of football, Deuce Vaughn is still only 5-5. However, he runs hard and can be used in a variety of creative ways. His size also didn't stop him for running for almost 3000 yards and 27 touchdowns the past two years.
152


Lions

Yaya Diaby
EDGE
Louisville
Yaya Diaby is coming off a 10 sack season. He'll work into rotation for a strong Lions' defensive line.
153


Buccaneers

Carter Warren
OT
Pittsburgh
The 6-5 tackle has long arms and has improved each season. His stock drops after tearing his meniscus last year.
154


Seahawks

Emil Ekiyor Jr.
G
Alabama
The Seahawks only had five interior offensive lineman on their roster going into the draft. They add another in the draft in Emil Ekiyor, who allowed 0 sacks on 414 pass block snaps last year.
155


49ersvia MIA

Davis Allen
TE
Clemson
George Kittle isn't getting replaced. However, the 49ers were impressed after meeting with Davis Allen at the combine. He's 6-6 and has excellent ball skills, catching 17 of his 20 contested targets in the last two seasons.
156


Chargers

Zach Evans
RB
MIssissippi
We never got a chance to see Zach Evans start a full season. However, he averaged 6.9 yards per carry, and could provide the Chargers a game plan if Ekeler leaves.
157


Ravens

Stetson Bennett
QB
Georgia
Maybe it's a reach, but Stetson Bennett gets reunited with his offensive coordinator from last year, and the Ravens suddenly have leverage in the Lamar Jackson drama.
158


Vikings

Jakorian Bennett
CB
Maryland
The Vikings take a speedy cornerback in Jakorian Bennett.
159


Falconsvia JAX

Jose Ramirez
EDGE
Eastern Michigan
Undersized, Jose Ramirez falls to the Falcons in the fifth round. Still, he's an excellent pass rusher.
160


Giants

Jaxson Kirkland
G
Washington
Jaxson Kirkland had an 82.6 pass-blocking grade last season per PFF. He's 6-7 and could win a starting job his rookie year.
161


Texansvia DAL

Josh Whyle
TE
Cincinnati
Josh Whyle is a 6-6 tight end who could develop into a good redzone target and run blocker.
162


Coltsvia BUF

Starling Thomas
CB
UAB
Colts met with Starling Thomas at his pro day. They love his speed, as he's one of the fastest cornerbacks in this draft class.
163


Bengals

Keaton Mitchell
RB
East Carolina
With not knowing how many good seasons Joe Mixon has left, the Bengals take Keaton Mitchell. He's a burner and a very dynamic back that will be a great gadget player for them.
164


49ers

Brodric Martin
DI
Western Kentucky
The 49ers add the towering 6-5, 330-pound defensive tackle Brodric Martin
165


Saintsvia PHI

Jaren Hall
QB
BYU
The Saints can let Jaren Hall develop behind Carr. He's got a strong arm and threw for 3162 yards, and 31 touchdowns last year. Over his last two years starting he has an average of 8.6 yards per pass attempt.
166


Chiefs

Rashad Torrence II
EDGE
Florida
The Chiefs take safety Rashad Torrence. He had a 76.1 coverage grade last year from PFF.
167


Los Angeles RamsComp Pick

Kei'Trel Clark
CB
Louisville
After standing out at the Shrine Bowl, Kei'Trel Clark goes to the Rams. He plays with a chip on his shoulder and being drafted this late is only going to help that narrative.
168


CardinalsComp Pick

Jalen Redmond
DI
Oklahoma
Jalen Redmond will work into the rotation as a run-stopping defensive lineman.
169


CowboysComp Pick

Dante Stills
DI
West Virginia
The Cowboys add some defensive line depth in Dante Stills, who is an excellent run stopper, but also racked up 5 sacks, 4 quarterback hits, and 21 hurries last season.
170


PackersComp Pick via GB

Jonah Tavai
DI
San Diego State
Jonah Tavai is only 6 foot, but he is a really well-rounded defensive lineman.
171


Los Angeles RamsComp Pick

Atonio Mafi
G
UCLA
The Rams take Atonio Mafi to help their offensive line. He's a good run-blocker who will look to develop his pass-blocking skills in the NFL.
172


GiantsComp Pick

Payne Durham
TE
Purdue
Maybe it doesn't make sense after the Waller trade and Bellinger looking decent last year. However, the Giants love Payne Durham, and they add him in the 5th with a comp pick.
173


49ersComp Pick

Marte Mapu
S
Sacramento State
The 49ers take Marte Mapu who is an interesting prospect. He's a 6-3, 216-pound safety that could end up being played at linebacker. He's an excellent run-stopper no matter what spot he plays in.
174


RaidersComp Pick

Tyler Lacy
ED
Oregon State
The Raiders take Tyler Lacy out of Oklahoma State to help along the defensive line. Lacy will look to elevate his pass-rush technique but is already a good run-stopper.
175


BuccaneersComp Pick

Jake Andrews
C
Troy
Bucs don't have a lot of depth at center or guard. Drafting Jake Andrews changes that as he has experience playing both.
176


ColtsComp Pick

Ventrell Miller
LB
Florida
The Colts met with Ventrell Miller at his pro day and liked what they saw. After a season-ending injury in 2021 he had a nice bounce back year last year.
177


Los Angeles RamsComp Pick

Jalen Moreno-Cropper
WR
Fresno State
The Rams select Jalen Moreno-Cropper, a nice route runner who is a little undersized. McVay will find a role for him.
Round 6
On the topic of quarterbacks in the fifth round, the sixth round of the 2023 NFL seven-round mock draft features the Rams taking a quarterback that could sit and learn behind Mattew Stafford. The Cowboys get a little insurance in case Dak gets hurt again, and Cooper Rush can't save the day.
This is a mixed bag of picks, but there were some surprisingly good values still in the sixth round. Remember that the sixth and seven-rounders sometimes have to fight to make rosters. They could end up on the practice squad, but there's a good handful here that will make the 53-man roster.
#
Team
Pick
Pos
College
178


Chiefsvia MIA via CHI

Israel Abanikanda
RB
Pitt
The Chiefs take Israel Abanikanda, a project speed back who needs some more development time. In a couple years, this pick could be looked back on as a steal.
179


Buccaneersvia HOU

Tyson Bagent
QB
Shepherd
The Bucs take project quarterback Tyson Bagent. In the sixth round, he doesn't need to be a top performer right now, as he'll sit behind Mayfield this year and develop. Bagent threw for 9,580 yards and 94 touchdowns to only 15 interceptions in the last two years alone. He has 17,034 career yards and 159 passing touchdowns.
180


Cardinals

Bryce Ford-Wheaton
WR
WEst Virginia
The Cardinals take Bryce Ford-Wheaton, a 6-4 wide receiver who tied for fourth with 18 contested catches last year.
181


Buccaneersvia IND

Trey Dean
S
Florida
Bucs take 6-2 safety Trey Dean. Dean has lined up all over the defensive backfield. Last year he had six forced incompletions.
182


Rams


Jacob Slade
DI
Michigan State
Rams take Jacob Slade, a defensive lineman from Michigan State. He had a much better year in 2021, however, with time he could develop into a nice rotational piece.
183


Lionsvia DEN

Ricky Stromberg
C
Arkansas
The Lions take Ricky Stromberg to initially back up Frank Ragnow. Stromberg graded out at 82.4 overall per PFF and provides much needed depth.
184


Patriotsvia LV

Jason Taylor II
S
Oklahoma State
The Patriots take Jason Taylor II. Last year he had six interceptions and 80 tackles in 13 games.
185


Jaguarsvia NYJ

Jarrett Patterson
G
Notre Dame
Jags take Jarrett Patterson. He's a 6-5 lineman who has experience at guard and center.
186


Titansvia ATL

Eric Gray
RB
Oklahoma
The Titans take running back Eric Gray out of Oklahoma. Nobody is saying Derrick Henry is losing his job, but Gray will be able to spell him and is just coming off a 1374 yard, 11 touchdown season.
187


Patriotsvia CAR

Anthony Bradford
G
LSU
The Patriots take Anthony Bradford, who has played guard and tackle over the last two years. He's gotten better each year as well.
188


Texansvia NO

Evan Hull
RB
Northwestern
The Texans take Evan Hull out of Northwestern who will look to win a backup job behind Dameon Pierce.
189


Rams


Aidan O'Connell
QB
Purdue
Matt Stafford is getting older and the Rams decide to take a quarterback with some upside to learn from him. Aidan O'Connell didn't have a great year last year. However, the year before he graded out at 90.6 per PFF. They'll look to tap into that O'Connell.
190


Brownsvia MIN

Will Mallory
TE
Miami
Browns take Will Mallory, a 6-4 tight end who has averaged over 11 yards a reception in each of the last three years.
191


Ramsvia GB

Desjuan Johnson
DI
Toledo
The Rams take Desjuan Johnson who has an 86.2 pass-rush grade and 88.1 run-defense grade per PFF.
192


Patriots

Aubrey Miller
LB
Jackson State
The Patriots take Aubry Miller who is a really good coverage linebacker.
193


Commanders

Nick Broeker
G
Mississippi
Commanders take Nick Broeker, who has experience at left tackle and left guard. He allowed 0 sacks last year in 472 pass-block snaps.
194


Lions

Alex Austin
CB
Oregon State
Lions take another cornerback in Alex Austin. After trading Odukah, they've now drafted two new cornerbacks to compete.
195


Broncosvia PIT

Ryan Hayes
OT
Michigan
Broncos take Ryan Hayes, a left tackle that allowed - sacks in 357 pass-blocking snaps this year.
196


Buccaneers

Cameron Latu
TE
Alabama
Bucs take tight end Cameron Latu, a 6-4 tight end with 12 drops in the last two seasons.
197


Dolphins

Ochaun Mathis
ED
Nebraska
In only their third pick of this draft, the Dolphins take Ochaun Mathis, an edge rusher from Nebraska who will look to regain his 2020 form when he had 9 sacks in 10 games.
198


Seahawks

Malik Cunningham
QB
Louisville
The Seahawks draft quarterback Malik Cunningham. Even though he was taken in the USFL college draft, his USFL time will have to wait as he sits and learns behind Geno Smith.
199


Ravens

Kenny McIntosh
RB
Georgia
The Ravens continue adding pieces that Todd Monken is familiar with. This time in Georgia running back Kenny McIntosh. He averaged over 5 yards a carry through three years and can catch out of the backfield, as shown by his 42 receptions last year. McIntosh was third among runnin gbacks in yards per route run.
200


Chargers

Jordan McFadden
OT
Clemson
The Chargers take Jordan McFadden as a depth piece at the tackle position. He was much better in both 2021 and 2020 than last year. However, he'll get to work on his technique while providing much needed depth.
201


Texansvia MIN

Mekhi Blackmon
CB
USC
The Texans take Mekhi Blackmon. He doesn't jump off the page with athleticism, but he's an excellent coverage corner who took a big step forward last year.
202


Jaguars

Brenton Strange
TE
Penn State
The Jags take tight end Brenton Strange out of Penn State. He's 6-4 and could develop into a nice red-zone target. He had five touchdowns last year in only 32 receptions.
203


Texansvia NYG

Rejzohn Wright
CB
Oregon State
The Texans take Rejzohn Wright, a cornerback out of Oregon State. He will be a special teams contributor while providing more depth at the corner position.
204


Raidersvia DAL

Rakim Jarrett
WR
Maryland
The Raiders take Rakim Jarrett out of Maryland. He's a 6-0 receiver with some speed and good upside. He has played most of his last two years in the slot.
205


Bills

Ronnie Bell
WR
Michigan
The Bills take receiver Ronnie Bell. In his first full season of playing at Michigan he showed flashes of upside with 62 receptions for 82 yards. In 21 games, his average yards per reception has been above 14.
206


Bengals

Cameron Brown
CB
Ohio State
Cornerback Cameron Brown out of Ohio State lands with the Bengals to help their defensive backfield. He'll also be able to contribute on special teams.
207


Jets

Grant Dubose
WR
Charlotte
You can't get a shortage of weapons for Jordan Love. Dubose isa 6-2 receiver who's a good route runner. He scored nine touchdowns last year.
208


Jaguarsvia PHI

Asim Richards
OT
North Carolina
The Jags add depth to the tackle position with Asim Richards. He played 1050 snaps last year, all of them at left tackle.
209


Giantsvia KC

Quindell Johnson
S
Memphis
The Giants take Quindell Johnson, safety out of Memphis. This division runs the ball a lot and he's known as a run-stopping safety.
210


PatriotsComp Pick

Michael Turk
P
Oklahoma
The Patriots take Michael Turk, the first punter taken in the draft. They met with Turk and liked what they saw.
211


VikingsComp Pick

Cameron Mitchell
CB
Northwestern
The VIkings take Cameron Mitchell to help their secondary. He adds good depth as a urn-stopping corner who will improve in pass coverage.
212


CowboysComp Pick

Max Duggan
QB
TCU
The Cowboys take Max Duggan. They met with him earlier this year and he seems like the type of quarterback Kellen Moore would love. He can develop behind Dak in prep for bringing his big-play potential to the Cowboys should Dak get hurt. Last year he threw 32 touchdowns and led TCU to a historic season.
213


CardinalsComp Pick

Carrington Valentine
CB
Kentucky
Despite not being the most productive corner, Carrington Valentine has garnered interest from teams in the late rounds. The Cardinals take him here towards the end of the 6th.
214


RaidersComp Pick

Mekhi Garner
CB
LSU
The Raiders take Mekhi Garner out of LSU. The 6-2 cornerback is a long guy that can help cover bigger receivers. He allowed only an 83.6 passer rating last year.
215


CommandersComp Pick

Devonnsha Maxwell
DI
Chattanooga
The Commanders take defensive lineman Devonnsha Maxwell. It will be interesting to see how he performs at the NFL level after having 23 sacks and 36 QB hurries in the last two years.
216


49ersComp Pick

Lonnie Phelps
ED
Kansas
The 49ers take Lonnie Phelps out of Kansas. The 6-2 edge rusher has some burst. He had 8 sacks and 22 hurries in 2022 and 10 sacks and 18 hurries in 2021.
216


Chiefs

Brett Neilon
C
USC
The Chiefs currently have one of the thinnest offensive lines as far as depth goes. Brett Neilon allowed 0 sacks in each of the last two years in playing over 1000 pass-blocking snaps.
Round 7
It's hard to determine which round is harder to predict in this 2023 NFL seven-round mock draft. The first is hard because everybody thinks they know how it's going to go, and it never seems to go exactly like that. The seventh is a bit of a dart throw. This is used for cleanup on players that could have an upside. Teams are willing to take a risk on a seventh-rounder because they aren't investing a whole lot. That ended up seeing nine offensive tackles get drafted as insurance.
#
Team
Pick
Pos
College
218


Bears


McClendon Curtis
OT
Chattanooga
The Bears add more depth to the offensive tackle positions in McClendon Curtis. Curtis was graded with a 90.0 pass block grade per PFF and 83.3 overall. He's a developmental piece but could be a steal.
219


Eaglesvia HOU via MIN

Anthony Johnson
CB
Virginia
The Eagles take Anthony Johnson out of Virginia, who had an 84.4 coverage grade last year after allowing 0 touchdowns and a 53.3 passer rating.
220


Raidersvia AZ

Levi Bell
DI
Texas State
The Raiders add some defensive line depth in Levi Bell, who is an excellent graded lineman. Last year he had 6 sacks, 13 quarterback hits and 22 hurries.
221


Colts

Jon Gaines II
G
UCLA
The Colts take Jon Gaines II out of UCLA who can play guard and center. He took a big step forward last year and could develop into a solid piece along the offensive line.
222


49ersvia DEN

Alex Palczewski
OT
Ilinois
The 49ers take Alex Palczewski, a 6-6 tackle out of Illinois who excels at run blocking.
223


Rams


Trevor Reid
OT
Louisville
The Rams take Trevor Reid, a 6-5 offensive tackle. He had a better year in 2021, but will look to develop at the next level.
224


Falconsvia LVi>

Mikel Jones
LB
Syracuse
Mikel Jones is a productive linebacker who has played over 2000 snaps combined the past three seasons. He will likely start as a special teams contributor while he develops his game. He also had an 88.1 pass rush grade from PFF.
225


Falcons

Dontayvion Wicks
LB
Virginia
Dontayvion Wicks didn't have a great year last year. However, in 2021 he had 1201 receiving yards and 9 touchdowns while averaging 21.1 yards a reception. Those numbers are worth chasing in the seventh round and the Falcons grab him up.
226


Jaguarsvia CAR

Kadeem Telfort
OT
UAB
The Jags take another tackle, this one is a monster tackle in Kadeem Telfort. He's 6-8, 330 pounds and uses his big body to protect the QB.
227


Saints

Charlie Thomas
LB
Georgia Tech
Saints take Charlie Thomas, a 6-3 linebacker out of Virginia Tech. Thomas was tied for fourth last year in coverage stops by a linebacker.
228


Titans

Alex Forsyth
C
Oregon
Titans take Alex Forsyth, a center out of Oregon. Last season he allowed 0 sacks, 0 hits, and only 1 quarterback hurry in 408 pass-blocking snaps.
229


Browns

Thomas Incoom
ED
Central Michigan
With their last pick in the draft the Browns take edge rusher Thomas Incoom, who had 11 sacks and 26 quarterback hurries last season.
230


Texansvia NYJ via TB

Warren McClendon
OT
Georgia
Texans take Georgia tackle Warren McClendon. PFF graded him with an 82.1 pass blocking grade. He primarily lined up at the right tackle spot.
231


Raidersvia NE

BJ Thompson
EDGE
Stephen F. Austin
The Raiders take an interesting prospect in BJ Thompson. He's a 6-6 edge rusher who excels at pass-rushing.
232


Packers

Sidy Sow
G
Eastern Michigan
A good run blocker, Sidy Sow could provide good depth for the packers offensive line.
233


Commanders

Kahlef Hailassie
CB
Western Kentucky
The Commanders add another cornerback in Kahlef Hailassie. He had two interceptions last year and will look to earn a spot on the depth chart.
234


Rams
via PIT

TJ Bass
OT
Oregon
The Steelers take TJ Bass out of Oregon. He finished his career at the left tackle position but will likely slot to the interior. He's played left guard so the interior isn't foreign to him.
235


Packersvia LAR

Malaesala Aumavae-Laulu
OT
Oregon
Packers take 6-5 right tackle Malaesala Aumavae-Laulu out of Oregon who could develop into a really nice depth player.
236


Coltsvia TB

Dion Bergan Jr.
DI
Wake Forest
The Colts take a chance on Dion Bergan Jr. He's a little undersized for a defensive lineman but has gotten better every year.
237


Seahawks

Braeden Daniels
OT
Utah
Seahawks select Braeden Daniels, who plummets in the draft. He has potential but took a step back last year and has not yet developed his run blocking.
238


Dolphins

MJ Anderson
ED
Iowa State
The Dolphins take another edge rusher in MJ Anderson. He doesn't have a ton of experience, but what experience he has, he's shown flashes. Including 4 sacks and 12 quarterback hurries in only 192 pass-rush snaps.
239


Chargers

Kyle Patterson
TE
Air Force
The Chargers take Kyle Patterson, who is a really good run-blocking tight end out of Air Force.
240


Giantsvia BAL

Dylan Horton
EDGE
TCU
Giants take Dylan Horton out of TCU. He's a 6-4 edge rusher who has lined up on the inside and outsight on the defensive line.
241


Steelers
via MIN via DEN

Nesta Jade Silvera
DI
Arizona State
Steelers take 6-2 Nesta Jade Silvera, a defensive lineman out of Arizona State who finished with 2 sacks, 14 quarterback hurries, and three batted balls.
242


Packersvia JAX

Isaiah Land
EDGE
Florida A&M
The Packers take Isaiah Land, an edge rusher out of Florida A&M who had 7 sacks and 26 quarterback hurries in only 202 pass-rush snaps last season.
243


Giants

Gervarrius Owens
S
Houston
The Giants go with Gervarrius Owens, a safety out of Houston who is a good coverage safety.
244


Cowboys

Mohamoud Diabate
LB
Utah
Cowboys take linebacker Mohamoud Diabate out of Utah. Diabate grades out with a good pass-rush.
245


Falcons

Chris Rodriguez Jr.
RB
Kentucky
While the Falcons have plenty of options at running back, talented back Chris Rodriguez Jr. who ran for 904 yards and six touchdowns is too good to pass up.
246


Bengals

Dalton Wagner
OT
Arkansas
Bengals add offensive line depth taking tackle Dalton Wagner out of Arkansas.
247


49ers

Jack Podlesny
K
Georgia
The 49ers draft Jack Podlesny, Georgia's former kicker, to replace Robbie Gould.
248


Eagles

John Ojukwu
OT
Boise State
Eagles select tackle John Ojukwu for offensive line depth. Ojukwu allowed 0 sacks in 436 pass-block snaps last year.
249


Chiefs

Jay Ward
CB
LSU
Chiefs add cornerback Jay Ward. He's a 6-1 corner that played LSU and worked best against the run.
250


Chiefs

Comp Pick
Dontay Demus
WR
Maryland
Chiefs use their second pick in a row to draft Dontay Demus, wide receiver out of Maryland. Demus didn't grade out as well this last year as the previous two. However, he's still averaged over 10 yards a catch in his college career.
251


Rams
Comp Pick

Nick Hampton
EDGE
Appalachian State
The Rams take edge rusher Nick Hampton out of App State. He had 9 sacks last year on only 184 pass rush snaps.
252


BuccaneersComp Pick

Brandon Hill
S
Pittsburgh
The Bucs finish their draft by taking Brandon Hill, a safety out of Pittsburgh.
253


49ersComp Pick

Darrell Luter Jr.
CB
South Alabama
Chiefs have already talked with Darrell Luter Jr, and now they draft the cornerback out of South Alabama who allowed just a 3.9 passer rating in 2021.
254


GiantsComp Pick

SirVocea Dennis
LB
Pittsburgh
The Giants take linebacker SirVocea Dennis who was graded with a 92.1 run defense grade by PFF in 2022.
255


49ersComp Pick

Xazavian Valladay
RB
Arizona State
It seems like the 49ers draft a running back every year. This year they go with Xazavian Valladay who is coming off a 1192 yard, 16 touchdown season.
256


PackersComp Pick

Tiawan Mullen
CB
Indiana
Packers select cornerback Tiawan Mullen out of Indiana. He'll compete for depth and special teams play.
257


Saints
Comp Pick

Brayden Willis
TE
Oklahoma
The Saints add Brayden Willis, a tight end out of Oklahoma with their last pick. Willis had 503 receiving yards and 7 touchdowns last year. He is also good at run blocking
258


Bears
Comp Pick

Derek Parish
EDGE
Houston
Bears add a third pass-rusher with their last pick by taking Derek Parish out of Houston. Parish had 6 sacks and 17 quarterback hurries on just 132 pass-rush snaps last year.
259


TexansComp Pick

Jacob Gall
C
Baylor
The Texans make center Jacob Gall Mr. Irrelevant. At guard and center over the last three years, he's allowed 0 sacks in over 1000 pass-block snaps.