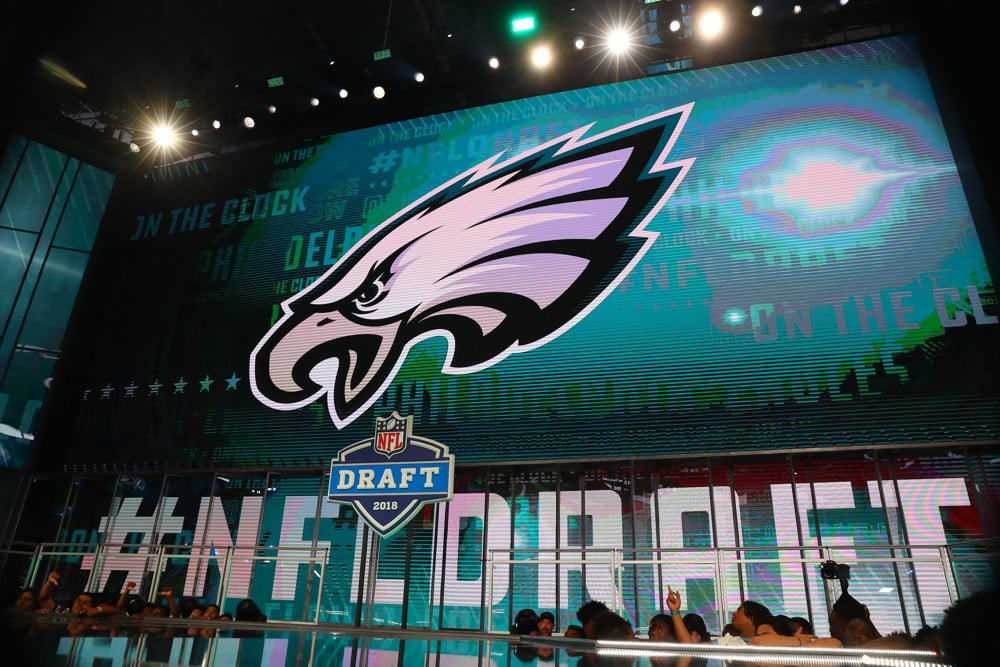 A tradition unlike any other. It is time for the release of my 2023 NFL Mock Draft! You'll notice some of the picks don't necessarily align with some of the NFL Draft prop bets I've given out, especially when it comes to long-shot bets.
For instance, I gave out the Las Vegas Raiders to draft a RB first overall at 100:1 because the odds are insane, and them taking Bijan Robinson makes way too much sense. I love chasing some long-shot NFL draft props, but for my final mock draft, I'm going to keep it mostly chalky.
Go here for more NFL Draft content!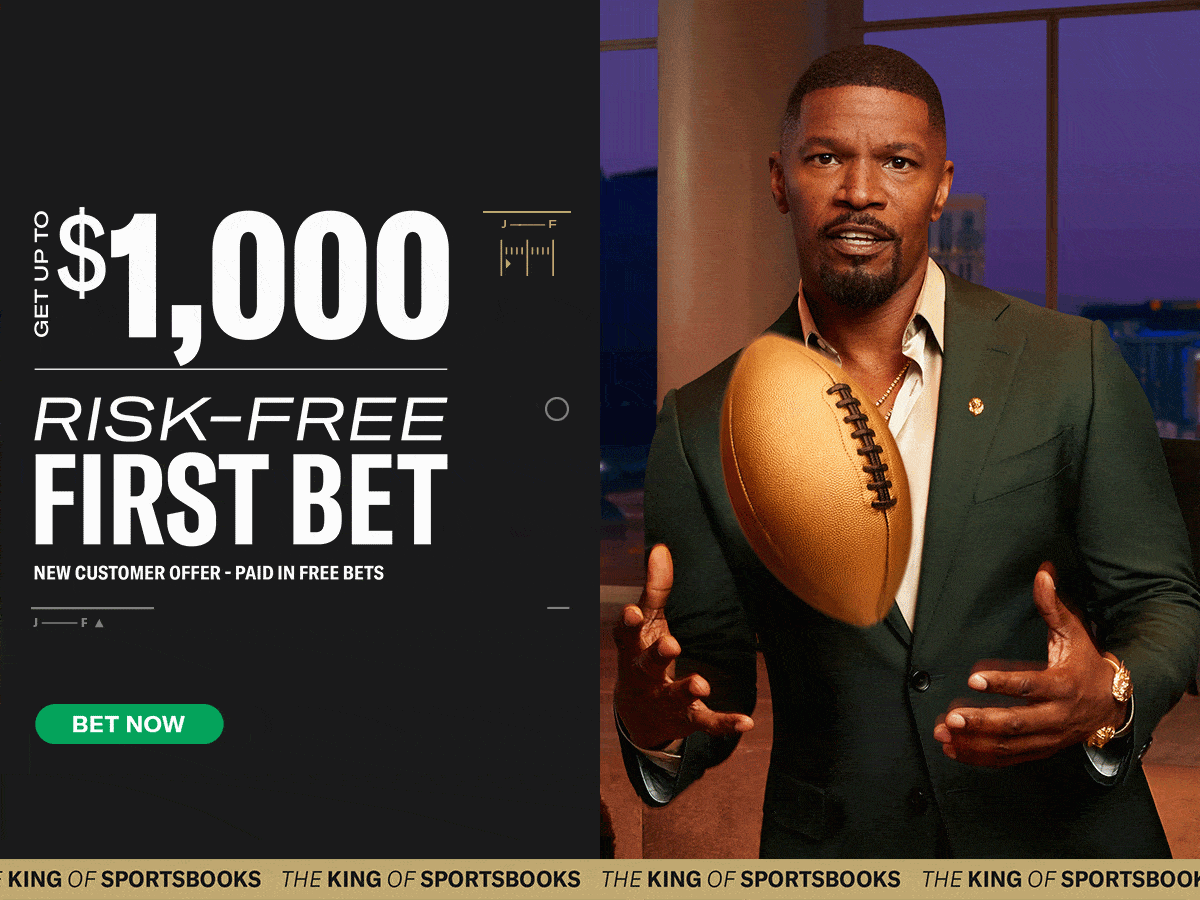 2023 NFL Mock Draft – Sean Green
This mock draft will be scored by The Huddle Report. I projected no trades in this mock and ultimately did my best to match the correct team with a player. My mock is a combination of analysis of other mock drafts, analysis of draft betting odds, talking to a few in-the-know guys, and last but not least, good old-fashioned gut handicapping.
The only major surprise, at least betting odds wise, is Hendon Hooker going to the Tampa Bay Buccaneers. Ultimately I think they haven't been talked about enough as a QB destination and are set up to draft a rookie QB who very likely will need a red-shirt year.
One of my personal favorite NFL Draft moments is Mel Kiper vs. Bill Tobin. Hilarious on so many levels, including Tobin's mailman taking strays. Ultimately both guys were wrong, but that's what's fun about the draft. Honestly, I wish corporate gambling guys like Kiper would continue to have these hot takes because it makes the draft and doing an NFL mock draft fun.
Make sure to tune into our live NFL Mock Draft on Wednesday night and our NFL Draft Watch Party simulcasting at the same time as the NFL Draft over on our YouTube channel. Plus, don't forget to enter our NFL Draft Props contest. The winner gets $250 CASH and a $50 SGPN gift card exclusively in our Discord.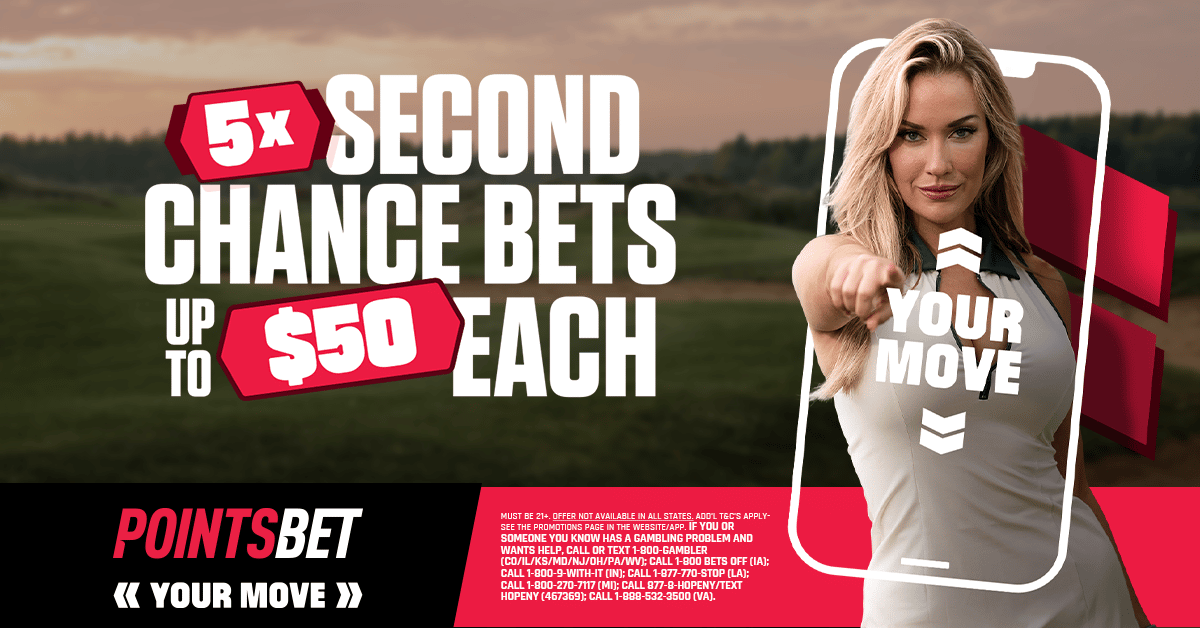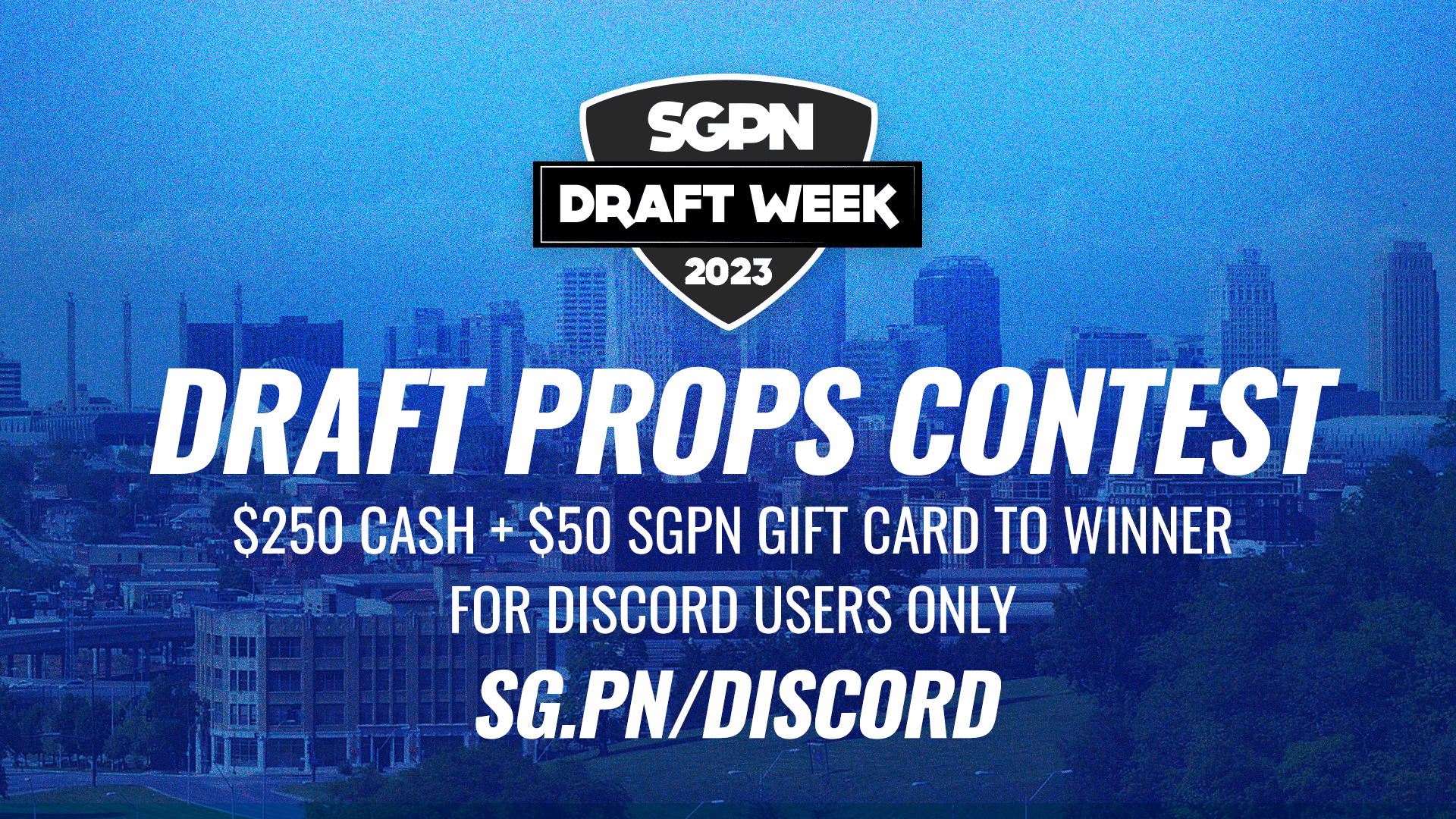 Sean Green 2023 NFL Mock Draft
#
Team
Pick
Pos
College
1


Panthers
via CHI

Bryce Young
QB
Alabama
We gave out Bryce Young and C.J. Stroud plus odds on the podcast. I'm going to trust the sportsbooks here as most places are making young a -1000 favorite or bigger to be the #1 pick overall.
2


Texans

Tyree Wilson
DE
Texas Tech/b>
Texans few successful years came when they had a dominant pass rusher in J.J. Watt. I believe they wanted Bryce Young but instead will go with the guy they have listed as their best defender in Tyree Wilson. Somewhat nervous about the Will Levis late steam, but I'll hold by ground and go Wilson.
3


Cardinals

Will Anderson Jr.
EDGE
Alabama
Arizona is gonna do everything they can to trade down, however if they stay put here they'll take the best guy available Will Anderson. Arizona really sucks so a reliable player like Anderson is a huge impact to their roster.
4


Colts

Will Levis
QB
Kentucky
There are only two people that Jim Irsay listens to Peyton Manning and his court ordered probation officer. It's unlikely his PO has any thoughts on this year's draft class but Manning is all in on Levis and Colts by many accounts have them as their #1 QB.
5


Seahawks
via DEN

Devon Witherspoon
CB
Illinois
Seattle needs help on defense and they're scared off of low character guys so Jalen Carter is probably off their board. Pete Carroll loves two things 9/11 conspiracy theories and players with that dog in them. Witherspoon confirmed dog.
6


Lions* (from Rams)

Jalen Carter
DT
Georgia
Detroit desperately needs help on defense and Jalen Carter is a day one difference maker. If he can avoid the street racing circuit he will be a massive help for the Lions.
7


Raiders

CJ Stroud
QB
Ohio State
The only one who is committed to Jimmy Garoppolo long term is Katie Mox. The Raiders tried to trade up to one for a QB and supposedly liked Bryce Young and Stroud. If they can get Stroud here they'll be thrilled.
8


Falcons

Bijan Robinson
RB
Texas
Falcons really enjoy drafting top 10 skill position players and why not keep the streak alive here with Bijan.
9


Bears
via CAR

Paris Johnson
OT
Georgia
By trading down from the number one spot Bears solidified their committment to Justin Fields. If you think Fields is your guy you need to continue to upgrade the OL.
10


Eagles
via NO

Nolan Smith
EDGE
Georgia
Eagles lost the Super Bowl because their pass rush couldn't get a sack on that fucking ice rink in Arizona. Adding another edge rusher to pair with Haason Reddick would be huge for a franchise that always values DL.
11


Titans

Peter Skoronski
OL
Northwestern
Titans still could go up and grab a QB or snag one here if he falls. I think ultimately they just go best player available and add to an OL that really needs help.

12


Texans
via CLE

Anthony Richardson
QB
Florida
The Texans get their favorite defensive player and a potential franchise QB in the same draft, sounds like a Happy Ending Texans fans have been dreaming of.
13


Packersvia trade with Jets

Michael Mayer
TE
Notre Dame
Packers looking to do what they can to give Jordan Love a chance and Mayer makes a lot of sense. Mayer lacks a massive upside, but same could be said for Jordan Love.
14


Patriots

Christian Gonzalez
CB
Oregon
Honestly who the fuck knows what Bill Belichick will do. They definitely need CB help so seems like a good start and definitely a good value getting him here in the draft.
15


Jetsvia trade with Packers

Broderick Jones
OT
Georgia
If you're gonna mortgage your future in trading for Aaron Rodgers you may as well get some help up front as well.
16


Commanders

Darnell Wright
OT
Tenn
Still a chance they go for a QB, but taking Wright here is a great way to rebuild the offensive and give Sam Howell a chance.
17


Steelers


Lukas VanNess
EDGE
Iowa
This is a classic strength on strength draft pick. Steelers DL could wreak havoc with T.J. Watt and VanNess on the outside.
18


Lions

Dalton Kincaid
TE
Utah
Kincaid is often comped to T.J. Hockenson so don't be surprised if the Lions take Kincaid here. Jared Goff sucks island needs all the help he can get especially with Williams missing the first six games.
19


Buccaneers

Hendon Hooker
QB
Tenn
Buzz about Hooker sneaking up into the first round and Bucs could be that surprise team. They have Trask and Baker to hold down the fort till Hooker is healthy.
20


Seahawks

Jaxon Smith-Njigba
WR
Ohio State
Tyler Lockett is getting up there in age and Smith-Njigba is a day one starter.
21


Chargers

Quentin Johnson
WR
TCU
Mike Williams struggles to stay healthy and Chargers have made it clear they want a WR to help Herbert. QJ has the big frame and size that Herbert would enjoy throwing to.
22


Ravens

Joey Porter
CB
Penn State
Penn State has never had a CB drafted in the first round and Porter breaks that trend.
23


Vikings

Zay Flowers
WR
Boston College
Vikings also in the mix here for QB, but I think they'll play it safe and go with a replacement for Adam 'Hooked On A' Theilen
24


Jaguars

Deonte Banks
CB
Maryland
If Jaguars are going to compete in the top tier of the AFC they'll need some good CB play. Banks is a good start.
25


Giants

John Michael Schmitz
C
Minnesota
The Giants really need to upgrade their OL if they're going to improve from their 1-5-1 record in the division from coach of the year Brian Daboll.
26


Cowboys

Mazi Smithr
DT
Michigan
Mazi is an athletic freak and their front seven with him and Parsons could be good for the Cowboys. But being the Cowboys they'll figure out a way to screw it up.
27


Bills

Myles Murphy
DE
Clemson
Bills need to toughen up that DL and Murphy could be the guy to do it.
28


Bengals

Luke Musgrave
TE
Oregon State
Injured for majority of last season, Musgrave specializes in the deep ball and would be an explosive addition to the Bengals offense.
29


Saints
via SF via MIA via DEN

Bryan Bresee
DT
Clemson
This is a guy with a ton of raw talent and potential, that you could see the Saints talking themselves into.
30


Eagles

Calijah Kancey
DT
Pitt
Eagles addressed edge with their first pick and now go interior with this pick. They lost Javon Hargrave in the off season and Kancey could be a great replacement.
31


Chiefs

Anton Harrison
OT
Oklahoma
You got Patrick Mahomes you protect Patrick Mahomes, Harrison helps solidify their OL.
FOREFIT


Dolphins

SELECTION FOREFITED
RELATED CONTENT