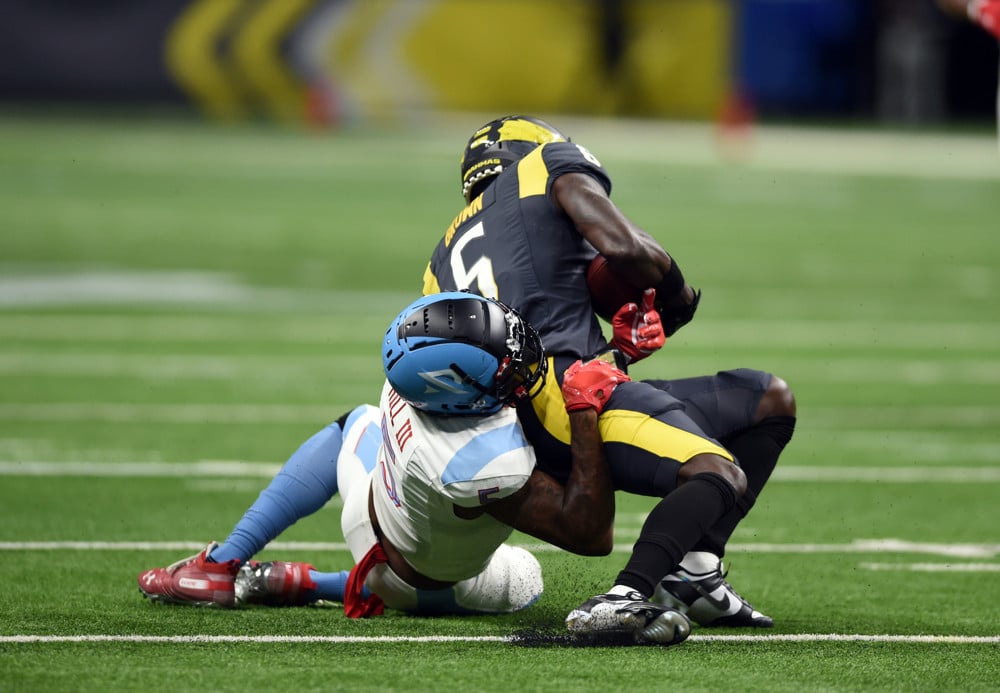 Week 5 fantasy football in the XFL is over. Some players are worth panicking over, others are overperforming. Maybe your draft was completely off or your players have already been replaced on the field. Don't worry! The Alt Fantasy Sports Podcast has you covered with XFL fantasy football Week 6 Waivers. The hosts also react to the Week 5 performances. Find out which players showed up in a big way, and which ones need to do better.
Adam and Justin talk about the Week 5 XFL games and break down some of the target shares on each team. Which players were targeted enough that they could be fantasy relevant in Week 6? The hosts also break down which players stood out and impressed them the most. They also discuss which players they are looking forward to watching in Week 6 at each position. The playoffs are looming so now is the time to grab players that may have good games.
XFL Fantasy Football Week 6 Waivers, Week 5 Reactions, And 2023 USFL Preview | The Alt Fantasy Sports Podcast (Ep. 16)
Some players to target with your XFL fantasy football Week 6 waivers include John Lovett, Damion Willis, and Justin Smith. Lovett isn't taking over the backfield, but is being used more and more in the passing game and has had some multiple big games. Willis stepped up for the Sea Dragons and is starting to get more yards than Blake Jackson and Josh Gordon.
Finally, Justin Smith may be the guy stepping in for Jontre Kirklin if Kirklin misses time. Pay close attention to all the injuries including Kirklin, Farrow, and Sinnett. However, Justin Smith did have a decent game and a touchdown for the Roughnecks.
After discussing the games the hosts pick a couple players they're looking to trade for before the playoffs begin, and a couple they're looking to trade away.
Finally, the guys give a brief 2023 USFL preview as the USFL season will be her before you know it.