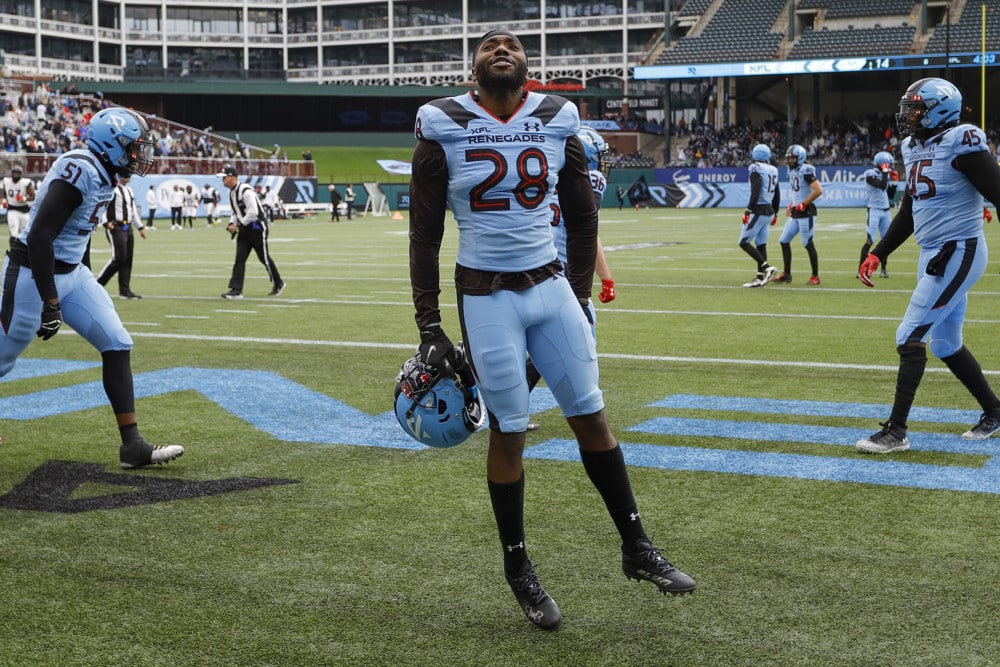 XFL Week 4 is upon us! The XFL Gambling Podcast, hosted by Colby Dant, C.J. Sullivan, and Justin Mark are here to give you an XFL Week 4 Preview! This week they welcome Yahoo Sports betting analyst Mark Drumheller. The guys preview all games giving their XFL Week 4 bets for each game and their best bets.
Then, Colby, CJ and JMark also give out an XFL Week 4 DFS lineup.
Tune in to find out which team all four are riding this weekend. Which game has them split half and half, and who rides alone in taking Arington and the points?
Plus, for the first week Colby, CJ, and JMark all have different quarterbacks in their DFS lineup. Find out who has a stacked Battlehawk lineup, and if the other guys think that's too dangerous.
Make sure to follow the XFL Gambling Podcast on Twitter and on YouTube so you know every time they go live! Join the YouTube chat to comment and chat with the hosts! Each week they'll give their XFL preview, bets, and DFS lineups.
Exclusive SGPN Content