6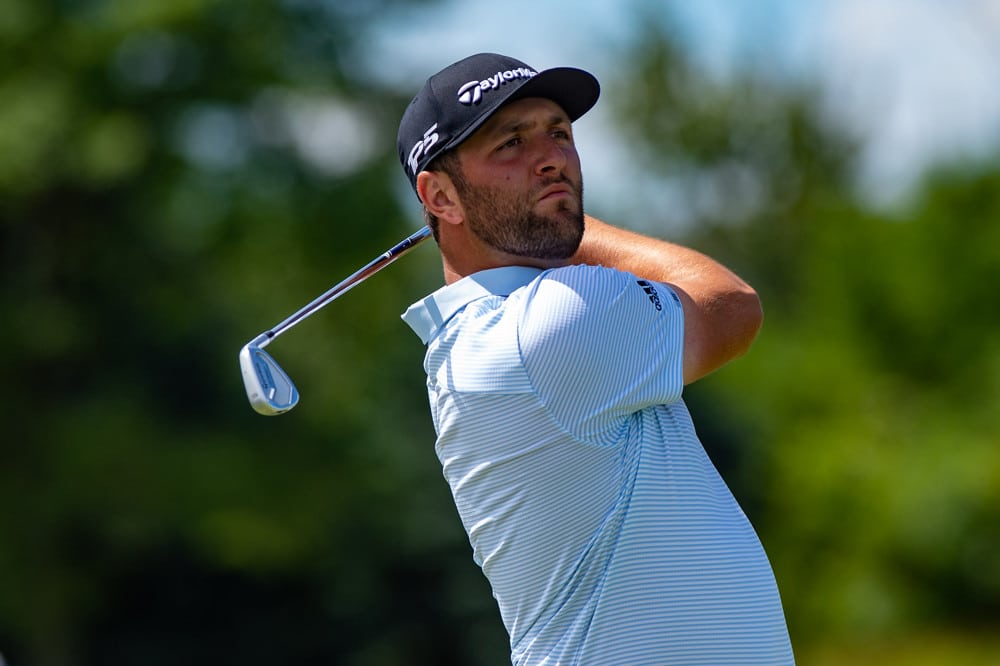 The Players Championship Predictions
The guys (@GamblingPodcast) are joined by the hosts of The Golf Gambling Podcast (@GolfGamblingPod) to give out their best bets in The Players Championship predictions podcast.
Boston Capper (@boston_capper) and Steve Schirmer join the show to discuss some PGA tour predictions and make DFS picks. DFS is tricky in golf because people tend to wait until the very last minute before they make their lineups to try to avoid a run up in golfer price.
The event this weekend will be at TPC Sawgrass, an always classic venue. Yet, the course is very uncomfortable for the average golfer. The grass used because of the March weather is very sticky and the bunkers make the holes narrow, being out of the fairway is immediate trouble this weekend. In addition, the course would not be considered as long.
Scottie looked good last weekend and should be ready to win it this weekend. Rahm will also probably do well and should be considered as an outright winner. One benefit for Rahm is his ability to adjust out of the box to compensate for the shorter course. Rory is a favorite by way of Vegas, but he is not popular amongst the members of the show. For DFS he is an alright play but taking him as an outright winner isn't too exciting.
Max Homa has played some good golf but could be viewed as a chalky play. Rickie Fowler is 6th on the tour in approach shots, which is nothing to sneeze at. He was top 10 back in Phoenix but has struggled off the tee a little bit. JT has been great in tough conditions but has let down when there is less adversity, although he is a former winner. Jason Day has finished top 10 in four straight contests.
He will be a popular pick but should still show out as he has good history at Sawgrass. Fleetwood will have moderate ownership but has the ball placement to do well on this course. Only one player has made the cut in the last 5, and that is Keegan Bradley, a guy who has finally got his putting together. Kramer Hickok is top 30 across players in shorter courses and has the same name as host Kramer!
The Players Championship DFS Lineups:
Kramer: Jon Rahm, Rickie Fowler, Jason Day, Keegan Bradley, Kramer Hickok, Tony Finau
Sean: Max Homa, Justin Thomas, Tommy Fleetwood, See Woo Kim, Adam Scott, Keith Mitchell
The Players Championship Best Bets:
Kramer:
1st Round Leaders: Tommy Fleetwood, Kramer Hickok
Top 20: Rickie Fowler
Outright Winners: Jason Day 30-1, Keegan Bradley
Sean:
1st Round Leaders: Tommy Fleetwood, Corey Conners 50-1
Make the Cut Parlay: Tommy Fleetwood and Keith Mitchell
Outright Winners: See Woo Kim 55-1, Tommy Fleetwood 85-1
Podcast Transcription