With the 2023 XFL season under two weeks away, it is time we look at some early 2023 XFL Championship Bets. While eight highly competitive professional football teams will vie for a chance at a championship, only one will emerge the victor. As training camp continues, and a looming cut down date approaching quickly, these three teams can earn bettors some cold hard cash. With sports betting websites publishing their betting odds for each of the eight franchises, let us look at three teams who can crush these odds in 2023.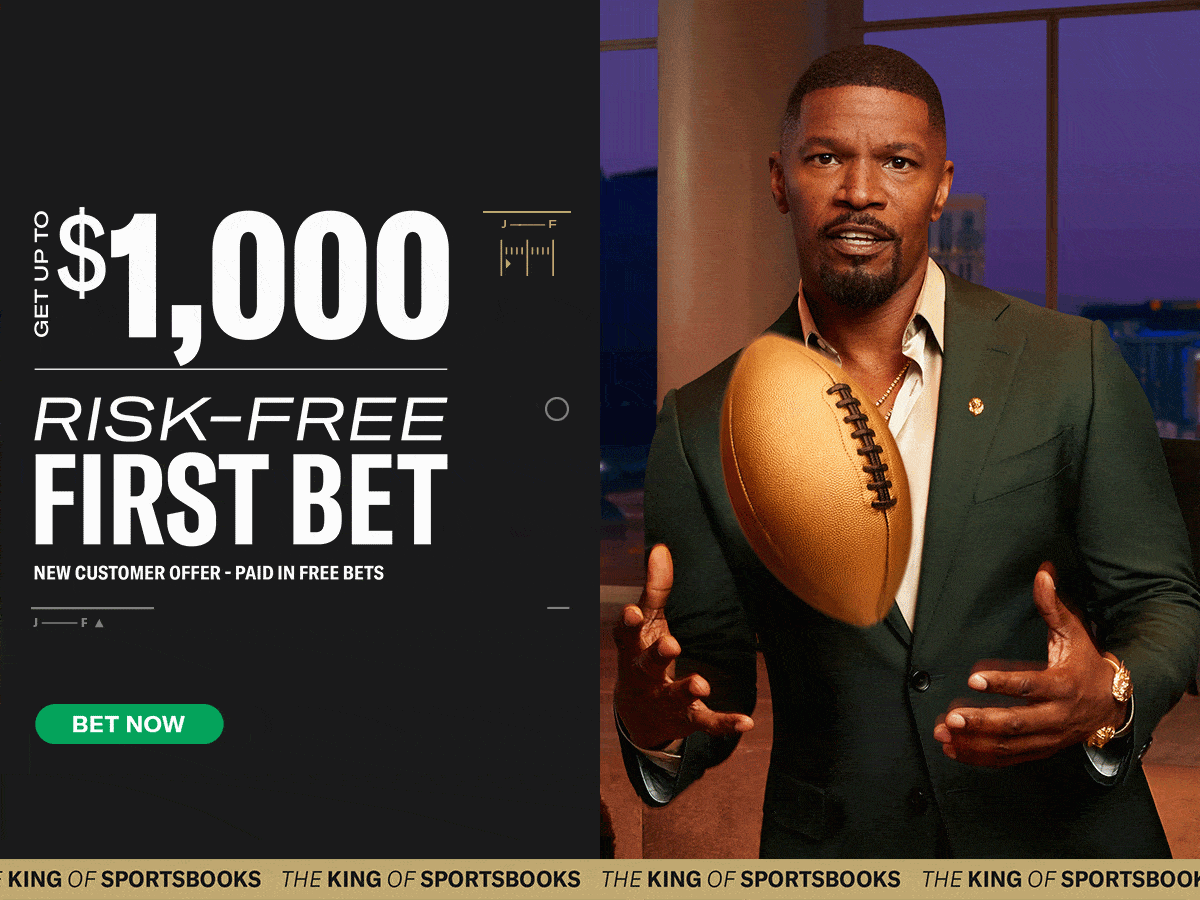 Exclusive SGPN Content
2023 XFL Championship Bets
Las Vegas Vipers (+600)
What bettor (better) place to start for the 2023 XFL Championship bets than in the Sin City? The Las Vegas Vipers approach week one of the XFL's 2023 season with a chip on their shoulder. At +600 as of this writing, the Vipers are in the middle of a quarterback change as training camp rolls on. Former USFL Quarterback Bryan Scott is out, Former NFL Quarterback Brett Hundley is in.
Hundley, a 2015 fifth-round draft pick of the Green Bay Packers, had reportedly been on Vegas' radar since before the XFL Draft. Following the news that Hundley would not be retained by the Baltimore Ravens at the completion of their season, he was signed by Las Vegas to be their starting quarterback.
Hundley started nine games for Green Bay in 2017. He brings a plethora of knowledge to the quarterback room in Vegas. Backing up Hundley will be former XFL and USFL quarterback Luis Perez as well as former LA Wildcats quarterback Jalan McClendon.
Coaching
Vipers Offensive Coordinator Duane Taylor is no stranger to coaching up great talent under center. Taylor, the former Offensive Coordinator and/or Head Coach for programs like Alabama A&M, Hampton University, and Fayetteville University, has worked with a great signal-callers over the years. David Watford, Aqeel Glass, and Kenji Bahar all received the tutelage of Taylor throughout his various stops throughout his career.
Head Coach Rod Woodson hand-picked Taylor to lead his Las Vegas offense in 2023, and both Taylor and Hundley look to build toward being one of the most successful offenses across the XFL this season.
The XFL announced today that QB Brett Hundley has signed with the Vegas Vipers. pic.twitter.com/SoDza9K9AH

— XFL Communications Department (@XFL_PR) February 2, 2023
Wide Receivers
Next, this Vipers receiver room is among the best in the league from a talent standpoint. Las Vegas drafted former Clemson wide receiver Martavis Bryant with the fifth overall pick in the 2023 XFL Draft. We should see Bryant line up at the "X" position on the outside. He will likely command the opposing defenses' best coverage cornerback, opening opportunities for other Vipers pass-catchers.
Alongside the one-time Pittsburgh Steeler will be former Detroit Lion Geronimo Allison and former Oakland Raider Saeed Blacknall. Joining that formidable trio in Las Vegas is former XFL speedster Jeff Badet, as well as former The Spring League great Matthew Sexton. Simply put, Las Vegas will create mismatches all along the field with this impressive group of receivers.
Offensive Line
Furthermore, the Vipers offensive line looks great on paper. Anchoring one of the tackle spots will be Antonio Garcia out of Troy University. Garcia was a third-round-pick of the New England Patriots back in 2017 and looks to show every bit of why he was selected that high.
Other starters include center Dohnovan West, guard/tackle Ben Petrula, and guard Avery Young. West is a young, developmental player who should shine in 2023. Petrula is a moveable piece along the offensive line for Vegas, having played both guard and tackle during his time at Boston College. Young is no stranger to Spring Football and will bring his wisdom to an otherwise inexperienced group up front.
They will be coached by Offensive Line Coach Bob Wylie, formerly of the Cleveland Browns. All in all, this group looks to provide ample support in pass protection with a nastiness in run fits under Wylie.
Defense
As we switch over to defense, the Vipers nabbed perhaps the best player available in the entire XFL Draft back in November. Former Atlanta Falcons linebacker Vic Beasley will anchor a front-seven consisting of several other former NFL players. Along the defensive line you will find studs in Robert Windsor and Destiny Vaeao.
In the second level along with Beasley will be three other linebackers in Emmanuel Beal, James Folston, Jr., and Cecil Cherry. Simply put, Defensive Coordinator Chris Dishman should have no issues creating havoc for opposing offenses with this platoon of pass-rushers in 2023.
Secondary
Lastly, this Vipers team will have the most disciplined group of players in its secondary across the entire XFL. With Woodson serving as head coach, you know you will get a well-rounded, tough set of athletes holding down the back end of the Vipers defense. Headlining the group are cornerback Jameson Houston, Maurice Smith, and Keylon Kennedy. Look for these exciting, versatile players to lockdown opposing receivers using outstanding discipline and technique.
Former (@GCCC_FOOTBALL) JUCO DB Keylon Kennedy @nationwide_k1 was drafted by the @XFLVipers #JUCOPRODUCT #XFL pic.twitter.com/v1QsoxTJaX

— JUCO Football Frenzy (@JUCOFFrenzy) November 16, 2022
Conclusion
As you sit back and look at this roster, it is hard to imagine this team ending up under .500 at season's end. Assuming Hundley can gel with his receivers and the running game, the offense should thrive in 2023. Defensively, this squad has enough fire power in their front-seven to create consistent pressure on the quarterback. The secondary, as mentioned above, will be a well-coached group that will fly around the field making play after play.
Vegas, there is a brand-new game in town. This team has WAY too much talent to not be an early favorite to with it all. The Vipers look to cash in on a great season in route to an XFL championship in 2023. If I am placing a best bet on any of the eight XFL teams to win a title, it is the Vipers at +600, no doubt about it. They are my favorite for the 2023 XFL Championship bets.
San Antonio Brahmas (+550)
Moving on from Vegas and heading to a place with rabid, passionate fans, the San Antonio Brahmas are primed for a phenomenal season in 2023 and another good choice for your 2023 XFL Championship bets. At +550 this best bet could prove to be a glorious trip to pay dirt. Starting at quarterback, Brahmas fans have three viable options in Reid Sinnett, Jack Coan, and Anthony Russo.
With the recent news that XFL rosters will consist of 51 total players, and a guarantee of three quarterbacks, all three could see playing time this year. But, of these three gunslingers, Sinnett is primed to win the starting job. While Coan and Russo will be fantastic options as backups, Sinnett will finally get his chance to start for a franchise in 2023.
Sinnett, the former San Diego Toreros star, most recently held stints in the NFL with the Philadelphia Eagles and Miami Dolphins. In 2021, Sinnett positioned himself to win the backup job over Quarterback Gardner Minshew in Philadelphia. An above average arm and a reported classroom favorite during film sessions, Sinnett would wind up being the third quarterback in Philly that year. Under the close supervision of Head Coach Hines Ward and Offensive Coordinator Jaime Elizondo, the Brahmas offense should thrive with Sinnett at the helm. Watch out for a breakout year from Sinnett in 2023.
Running Backs
What separates San Antonio from Vegas is their running game. They will attack opposing defenses with a two-headed monster in the form of Jacques Patrick and Kalen Ballage. Patrick is no stranger to Spring Football. He was a top-three rusher in the XFL in 2020 for the Tampa Bay Vipers, splitting carries with multiple other backs. Patrick went on to play in the NFL for four different franchises from 2020-2022.
Ballage is a classic, down-hill runner that brings plenty of NFL experience to the Brahmas backfield. Originally a 2018 fourth-round pick, the Peyton, Colorado native played in 52 games in the NFL, making eight starts in his career. Ballage will be the de facto short yardage running back in San Antonio. This duo has to potential to shred opposing defenses and be the best "one-two" punch across the XFL.
https://twitter.com/skprofootball/status/1423460360049332224?s=46&t=jiKJqhlqg5BiAVkujgVKKQ
Wide Receivers
Next, the group of pass-catchers is sold for San Antonio. Wide receivers Darece Roberson, Jr., T.J. Vasher, and Jalen Tolliver will be able to provide steady hands and consistency. Robinson, Jr. should occupy the slot for San Antonio as he did for Wayne State and in the CFL.
Six-foot-six T.J. Vasher will be the Brahmas primary outside receiver and will use every bit of his massive frame to make contested catches in crucial situations. Tolliver, a former XFL player with Tampa Bay in 2020, will line up anywhere needed on the field. Look for this trio, along with key reserves in Travis Jonsen and Fred Brown, to eat up defenders and move the chains through the air.
Tight Ends
Moving on to tight end, the Brahmas have assembled perhaps the best unit in the league. San Antonio rosters Alize Mack, Deandre Goolsby, and the team signed free agent tight end Jamal Pettigrew just this past week. Rounding out the group is newcomer Ben Beise who was just acquired via trade from the Seattle Sea Dragons. Mack was a 2017 seventh-round draft choice of the New Orleans Saints.
Though he has not played much in the NFL, Mack is a dominant player and should get plenty of opportunity in San Antonio. Goolsby returns to the XFL after playing for Tampa Bay in 2020. Pettigrew, signed just this week off the street, has reportedly looked dominant in training camp since his arrival.
Defenses are going to have a difficult time covering the sheer amount of talent on this San Antonio offense. With the right quarterback under center, and play calling that is above average, fireworks are sure to pop off for the Brahmas in 2023.
Defense
Defensively, this San Antonio team is absolutely loaded with talent. Defensive Coordinator James Herrmann specializes in linebacker's and will have this Brahmas' second level playing downhill with extreme physicality. Herrmann returns to the XFL after coaching in 2020 with the then New York Guardians. His unit ranked among the best in the league at getting consistent pressure on the quarterback.
Linebacker Rico Jeffers will command the middle of the field for the Brahmas. The former University of Texas star is a versatile linebacker who will thrive under Herrmann. Other linebackers looking to make an impact for San Antonio are Ben Davis and Jordan Williams.
Plugging up the middle will be former NFL Defensive Linemen Justin Alexandre and Javiar Edwards. Newly signed defensive tackle Kobe Smith, formerly of the Tampa Bay Buccaneers. looks to factor into this rotation as well.
@XFLBrahmas head coach @mvp86hinesward was looking comfy in his new home today showcasing the new uniforms and introducing everyone to #JustinAlexandre 🙌 We're ready for some @XFL2023 here in #SanAntonio! Are YOU ready? pic.twitter.com/7YEgfTghPZ

— Alamodome (@Alamodome) December 11, 2022
Secondary
Furthermore, this San Antonio secondary has the chance to be elite. Former NFL Cornerbacks Luq Barcoo and Terrel Bonds should man each side of the field for the Brahmas. Barcoo has played for five different NFL franchises and was San Antonio's first defensive back taken in the draft. Bonds, who played in the Alliance of American Football in 2019, will line up opposite Barcoo for the Brahmas in 2023.
Safeties Tenny Adewusi and Ranthony Texada will likely man the back end of the defense for Ward's crew this season. Adewusi comes over from the USFL, while Texada played for the New York Guardians under Herrmann in 2020. Simply put, this Brahmas secondary has a chance to be special for Secondary Coach Corey Chamblin. Chamblin was most recently the Defensive Backs Coach for the 2022 USFL champion Birmingham Stallions.
Conclusion
Collectively, this Brahmas team has the potential to be great in 2023. Sinnett will lead the offense to the promise land, and the amount of the talent on defense is incredible. Kicker John Parker Romo and Punter Brad Wing are NFL veterans who can provide a spark on special teams, too.
Ward and his staff have assembled a great group of players that will contend for a championship this season. A bonus for San Antonio is the luxury of playing at the Alamodome, a venue where fans rock the house every game. Sitting at +550 currently, go place your bets on the Brahmas and do not look back! They are a solid choice for your 2023 XFL Championship bets.

D.C. Defenders (+650)
Rounding out the trio of 2023 XFL Championship bets are the fellas out in D.C. Head Coach Reggie Barlow and Director of Player Personnel Von Hutchins have assembled a roster consisting of highly skilled professionals in all three phases of the game. At +650, the Defenders are primed and ready to shock XFL fans with their performance this upcoming season.
Quarterback
As is always the case in football, the quarterback is the lifeline of the offense. For the Defenders, fans will get a glimpse into the magic that former University of Miami / University of Houston quarterback D'Eriq King can create. King, a 2022 UDFA of the New England Patriots, looks to anchor D.C.'s high-octane passing game. Couple that with an ability to use his legs to beat defenders one-on-one, and you have a dual-threat quarterback that is simply electric.
Backing up King will be Spring Football veteran Jordan Ta'amu and former Cincinnati Bengals quarterback Eric Dungey. Ta'amu most recently played for the Tampa Bay Bandits in 2022. Prior to that, he electrified the St. Louis BattleHawks offense in the XFL in 2020. For Dungey, he is a dual-threat thrower who was a hot commodity for The Spring League in 2021. He should have been signed by Cincinnati before ever being signed by a TSL team. As it stands now, King is the leader of the pack in D.C.
.@UHCougarFB's D'Eriq King now has a pass TD and rush TD in 15 straight games, breaking Tim Tebow's previous record (14) for the longest streak in FBS history.

No other player has an active streak longer than 3 games. pic.twitter.com/gDhbXaPmjj

— ESPN College Football (@ESPNCFB) September 20, 2019
Running Backs
The beauty of the D.C. offense will be its running game, a running game that could be unmatched in the XFL in 2023. For starters, the Defenders were awarded the number one overall selection in the draft back in November. D.C. used that pick to make former Baylor running back Abram Smith their lead back this year. The 221-pound bruising back will get his first professional football opportunity in the red and white.
Perhaps even more impressive than their first selection in the backfield, former Jacksonville Jaguars running back Ryquell Armstead looks to be the backup to Smith. Armstead, who battled COVID-19 for much of the 2021 season, will get an opportunity to bounce-back with the Defenders this year. Furthermore, Pooka Williams, Jr. and Artavis Pierce will provide additional depth to a rushing attack that will be hard to defend in D.C.
Wide Receivers
Continuing within the D.C. offense, the wide receiver room is particularly unique. First, the Defenders grabbed electric wide receiver Jequez Ezzard out of Sam Houston State. The speedy, shifty receiver should provide a vertical slot element to his game, coupled with the ability to be a returner for Offensive Coordinator Fred Kaiss. On the outside, look for a combination of receivers including former NFL veterans Josh Malone, Chad Hansen, and Chris Blair.
Malone was a late addition to the Defenders roster, signing just last week after spending the last six seasons in the NFL. For Hansen, the story is much the same. Both Malone and Hansen were 2017 fourth round draft picks and will bolster the D.C. receiver room in a big way. All in all, the Defenders have assembled a unique group of receivers who can provide a combination of speed, size, and playmaking to an offense that looks to be explosive in 2023.
Defense
The Defenders defense will rely on a lot of beef up front in 2023. Defensive Coordinator Gregg Williams loves to blitz, and in doing so, he will need an excellent front-seven. Defensive tackles Jacub Panasiuk and the newly signed Gabe Wright will control the middle. Wright played in the XFL for the Houston Roughnecks in 2020 and brings plenty of experience to this Defenders front.
Upon being healthy again, look for defensive tackle Niles Scott to play a big factor in stuffing the run, too. Defensive ends Davin Bellamy, Jesse Aniebonam, and Fadol Brown will look to run amuck for D.C. under Williams this year. Bellamy and Aniebonam come off impressive stints in the USFL and look to continue their dominance in the XFL.
UGA ball!

Davin Bellamy gets the sack and forces a Jarrett Stidham fumble 💪🏾#ATD #SECChampionshippic.twitter.com/57YFVEPQLv

— Def Pen Sports (@DefPenSports) December 2, 2017
Linebackers
Linebacker is a huge point of emphasis on this team as well. Linebackers Andre Mintze, Anthony Hines, and Reggie Northup should bring plenty of pressure to opposing quarterbacks this season. 24-year-old Mintze has played for two different NFL teams and will anchor the middle of the field for D.C. Northup, a Spring Football veteran, will be ready to attack any ball-carrier in his path. The 29-year-old mixed martial artist has played in the AAF, XFL, and USFL throughout his career. Williams has assembled a great core along his front-seven that will be force to be reckoned with in 2023.
Conclusion
While Vegas and San Antonio are easier choices to place your wager on, D.C. will shock fans in 2023. From top to bottom, this Defenders squad is filled with athletes who are ready to make an impact this year. Their offense will be explosive, and their defense will be coached extremely well. Risky bet? Absolutely. But if it hits, you will look like an XFL genius. If you are up for the task, bet on D.C. at +650 in 2023.
2023 XFL Championship Bets Conclusion
First, the Vipers out in Las Vegas appear to be severely underrated as compared to other XFL franchises. With Hundley coming in as their starter, the offense should be explosive and potent. With Woodson coaching up the defense, they will be a disciplined group that will play above their talent level. At +600, it is no doubt a best bet.
Next, the San Antonio Brahmas are a championship contender worthy of a bet to win it all. The Alamodome is a ridiculously tough place to play, and the team is loaded with talent. Can Ward and his staff get their guys to play to their full potential? I say you place that bet at +550 and let it ride.
Finally, D.C. might be a gamble to some, but they will surprise XFL fans with their play in 2023. King is a dynamic Quarterback that will bring an RPO element to Barlow's offense. Defensively, they will bring a ton of pressure via the blitz. Can the Defenders shock the world and win it all at +650? We will have to wait and see.
Ahead of the start of the season, get those 2023 XFL Championship bets in. The 2023 XFL season kicks off on February 18, 2023 on ABC. The first game of the season will feature the Vipers and Renegades from Choctaw Stadium in Texas. Be sure to check out the XFL Gambling Podcast airing weekly on the SGPN Network!
Related Content