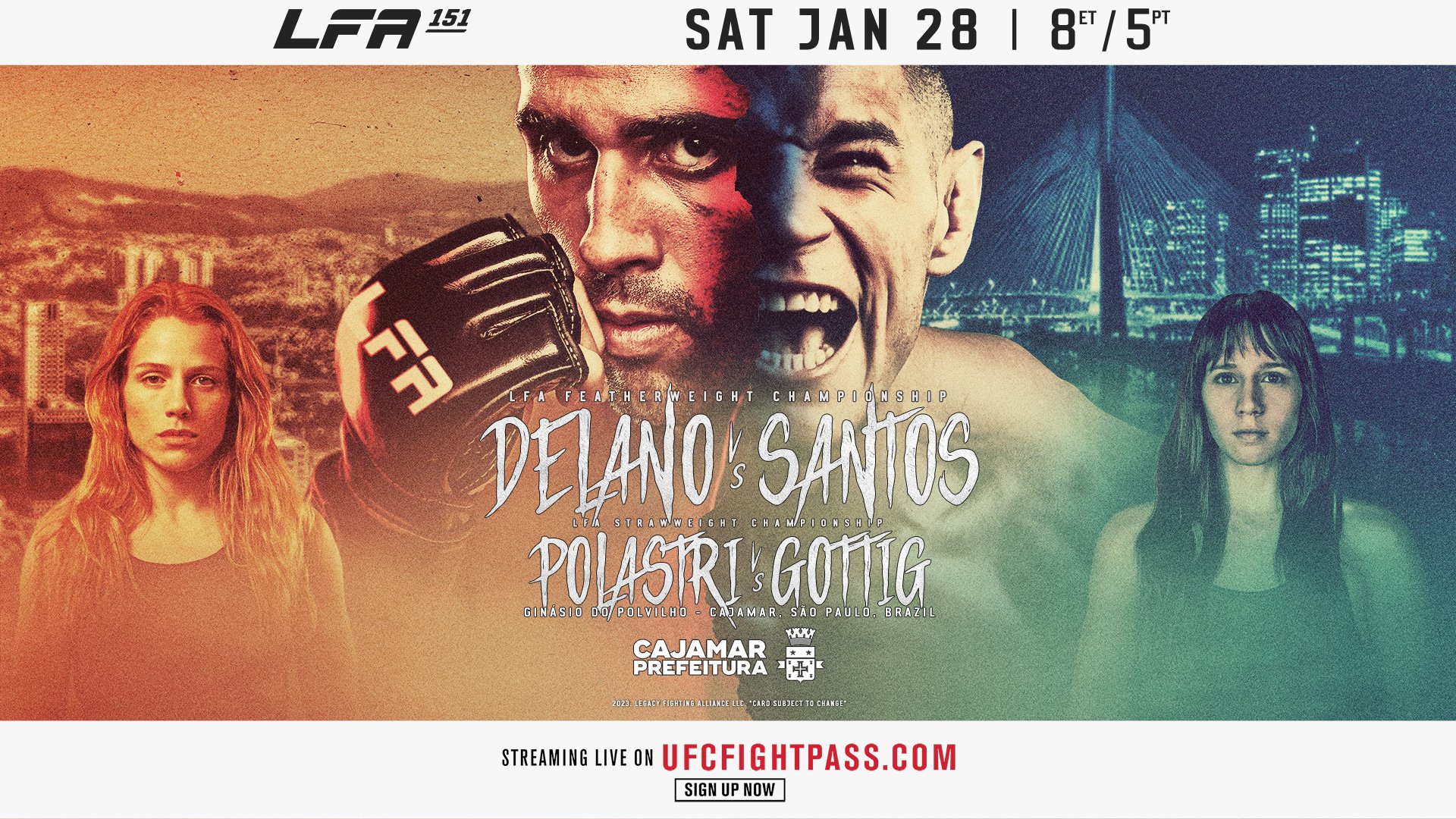 Just a week after the UFC's return to jiu-jitsu's motherland, Legacy Fighting Alliance heads back to Brazil for LFA 151. Headlining the card is the finals of their featherweight tournament. It'll also feature a fight for their recently vacated strawweight title. Plenty of other top prospects will also be in action on this loaded card.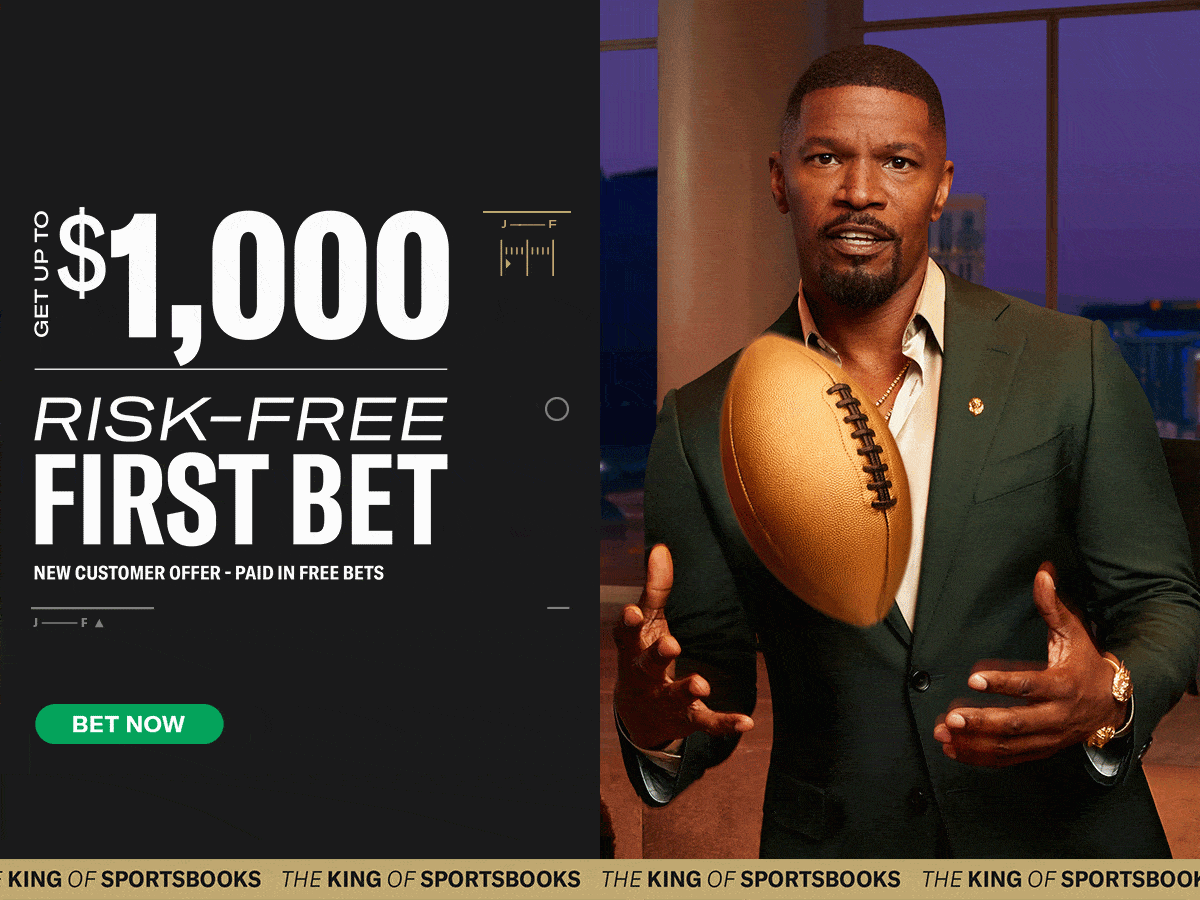 LFA 151 – Breakdown and Picks
Featherweight Finals: Jose Delano (-355) vs Gabriel Santos
Jose Delano is about as real as a prospect as you are likely to find. He's cut through this featherweight tournament seemingly without breaking a sweat. This is thanks to his methodical approach to the beginning of fights. He cuts smart angles and stays out of harm's way as he finds range. Then, when he does start finding the range, he gets more aggressive. Most of his stuff comes straight down the middle, including knees. All of it is really dangerous.
Gabriel Santos isn't a bad prospect in his own right. He has snappy kicks and uses his aggression as a weapon. However, he did get tagged pretty early on in his last fight. That concerns me being that Delano is even more of a threat when it comes to putting someone away than his last opponent is. Additionally, he used his wrestling as a way to recover, but I'm not sure that option will be available against Delano.
Strawweight Title: Julia Polastri (-160) vs Brenda Gottig
After her loss on the Contender Series, I've had Julia Polastri circled as a potential fade moving forward. She struggled with the grappling offense of Jasmine Jasudivicius and wound up losing a unanimous decision. Since then, she's assuaged a lot of those concerns. Her wrestling defense has taken steps forward. She seems less inclined to try to use her athleticism and has focused more on technique. As for her striking, it has always been UFC level. Her hands are like pistons and she's got a ton of finishing power for that weight class.
Being less familiar with Brenda Gottig and seeing all of her finishes on the ground, at first, had me wondering if she had the right skills to cause a huge upset here. I then got a good look at some of her film and it appears to really not be the case. It's clear the level of opposition was very low and she has some massive holes in her game. Most notable is how high she carries her chin, which is certain to cause her demise in this fight.
Lightweight: Anderson Ferreira Buzika (+320) vs Milson Castro
I've seen some people really high on Milson Castro coming into this fight. I think he, for sure, has some skills. I like the way he uses his length in fights when he does in fact use it. However, sometimes he rushes in too much and winds up in close quarters. When he does, his strikes look awkward – sometimes throwing this overhand/hammerfist hybrid that doesn't seem all that effective. Additionally, this puts him right where he doesn't want to be, which is in potential grappling exchanges.
Luckily for Castro, I don't really see Anderson Ferreira looking to bring this to the ground. He is a striker himself, but one that uses more of a Thai style. This is part of why I like an upset as much as I do in this fight. Buzika works well in the clinch and uses knees and uppercuts in close quarters to punish his opponents. I'm not sure his gas tank can take a fifteen-minute war with Castro, but there's a real chance that he hurts Castro in those close-quarters exchanges – a much more realistic chance than the odds would indicate.

Featherweight: Jonas Bilharinho (-120) vs Caio Machado
Jonas Bilharinho was another, like Polastri, that I started to fade after Contender Series. He had a huge wheel kick finish that had people salivating, but Dana White wasn't buying due to the lack of a complete performance – and I was right there with him. Then Jose Delano got the best of him the next time out, and I felt vindicated. However, that loss has aged very well and he also has made improvements. In his most recent fight, he started dealing with issues in the clinch – which had been part of his problem. He started mixing in more knees to the body, which will help to open up more distance striking.
What also should open more distance striking is the sloppy stand up game of Caio Machado. He throws lots of wide and telegraphed hooks that should get him hit with something flashy pretty early on. Also, as upright as he stands, he's going to have lots of issues with range. This may be the easiest pick on the whole card.
Flyweight: Marciano Ferreira (+145) vs Mateus Brauns
Marciano Ferreira is another dog I like here largely because of his aggression. He may not be the most technical fighter you see at LFA 151, but he may wind up being the most entertaining. He likes to brawl his way into range and then lean away for defense – which can be a problem against better strikers. Also, when he finally does tire out or has issues in these prolonged exchanges, he will shoot a takedown to stall. It's not the worst move, but isn't always super effective.
I expect a lot of this to work against Mateus Brauns because of his defensive style. He's the type of guy who shells up a bit too much when pressured. Because Ferreira has such aggressive tendencies, that should happen often. That defensive maneuver also is going to make it much harder for him to hit the counter when Ferreira does get sloppy on his defense. It may even open up the possibility of actually finishing a takedown or two.
If you'd like even more information on LFA 151, be sure to check out the MMA Gambling Podcast. The guys are dropping episodes every week to make you the smartest guy at the bar. 
Related Content