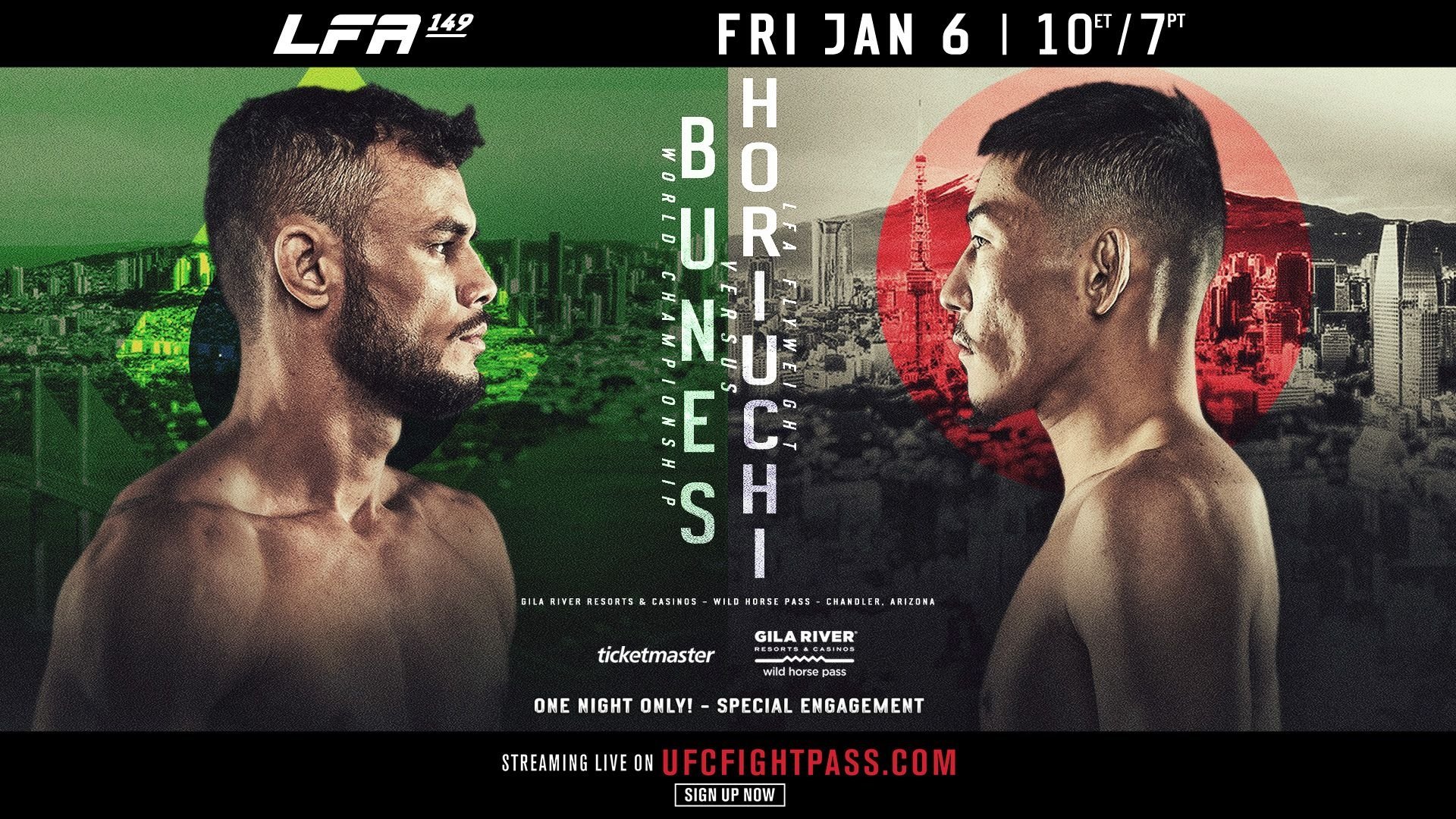 LFA 149 comes to us this Friday from the Gila River Resort and Casino in Chandler, Arizona. Topping the card is a fight for the vacant flyweight belt, which notoriously has become the quickest route to the UFC. Fighters like Brandon Moreno, Brandon Royval, Jimmy Flick, Casey Kenney, and more, have all used that exact belt as their ticket to the show. So let's look at who is likely to be the next in that long legacy, as well as who takes a step forward in some other divisions.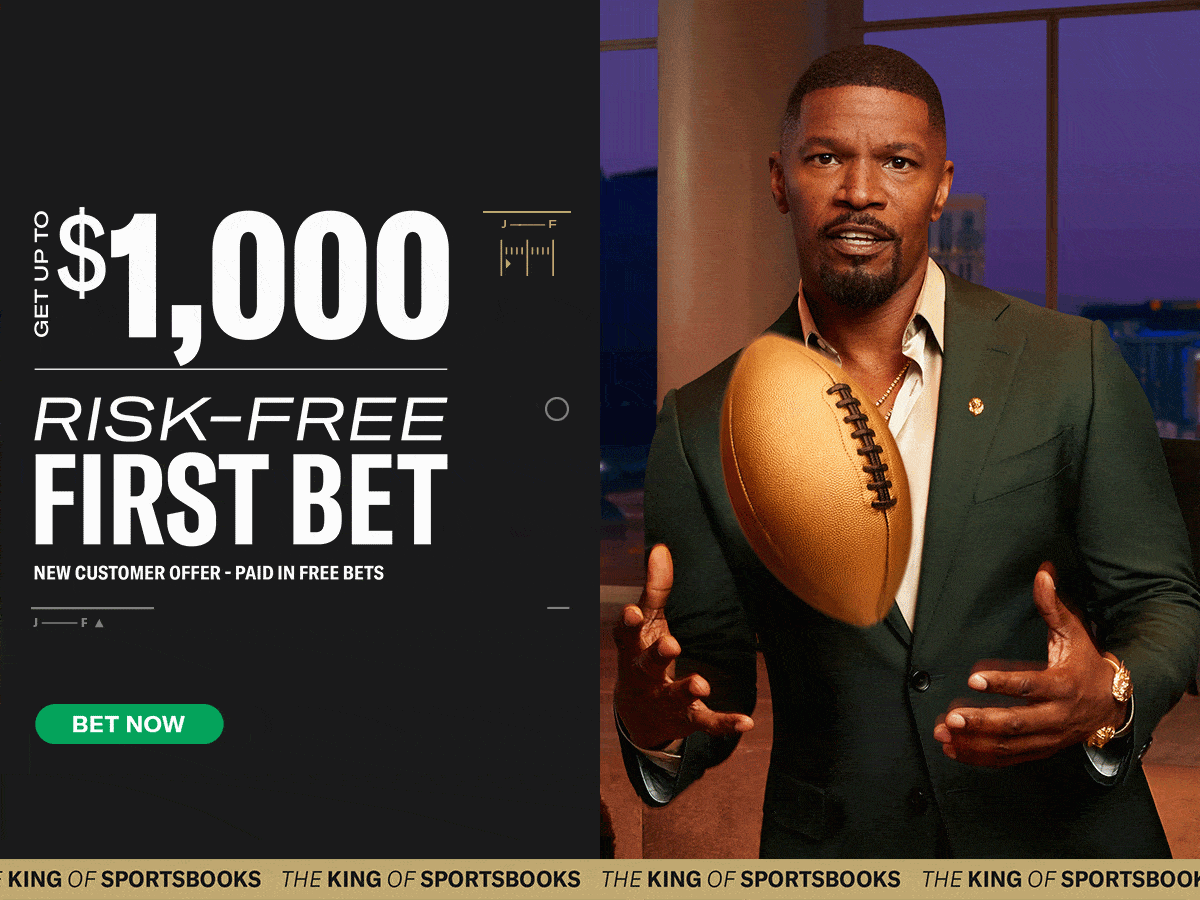 LFA 149 Betting Guide and Preview
Flyweight Title Fight: Felipe Bunes (-115) vs Yuma Horiuchi
In the LFA 149 battle for the next UFC flyweight contract, Yuma Horiuchi looks to make good on a second chance. After losing on The Road to the UFC against Topnoi Kiwram, he's hoping to impress here. However, the reason he lost (as well as several of his other losses) was that he couldn't be consistent enough with his ground game. He can give anyone a tough time on the mat but is a step behind most top challengers in the striking.
I expect all of that to be a problem again here against Felipe Bunes. Bunes is a touch faster on the feet and loads sharper. His distance management should make it so that Horiuchi has to eat shots to even get near a takedown. And like I said earlier, if he doesn't get it, Bunes should cruise.
Bantamweight: Luciano Ramos (+300) vs Marcus McGhee
You can tell why the LFA matchmakers and bookmakers alike enjoy Marcus McGhee. He's fun to watch on the feet. Between switching stances and his creative kicking game, he's a lot of fun to watch. However, after hurting Rafael do Nascimento, he tried to capitalize and got badly outgrappled. Not just by being taken down, but by having every position passed quickly and then being submitted.
Luciano Ramos may enter LFA 149 as one of the biggest dogs on the card, but he's a Diaz Academy kid. He's got the toughness. He certainly has the jiu-jitsu, and I also think people will be surprised by how he wrestles. That's all the making of a big upset.
Middleweight: Eric Fimbres (-280) vs Tony Charles
Eric Fimbres will be one of the tallest middleweights you're likely to see. He's 6'6″ and his reach, quite obviously, exceeds that of his lanky frame. However, he doesn't always use it as well as he could. More jabs would likely benefit him, but luckily he's not running into an opponent who I think can exploit it.
Tony Charles is a bit too hesitant to pull the trigger early on. Even when he does, it tends to be on the slow side. That should be plenty for Fimbres to get going. If not, the fact that Charles stands straight in front of opponents may lead to takedowns from Fimbres (who lowkey has a good wrestling game for his frame).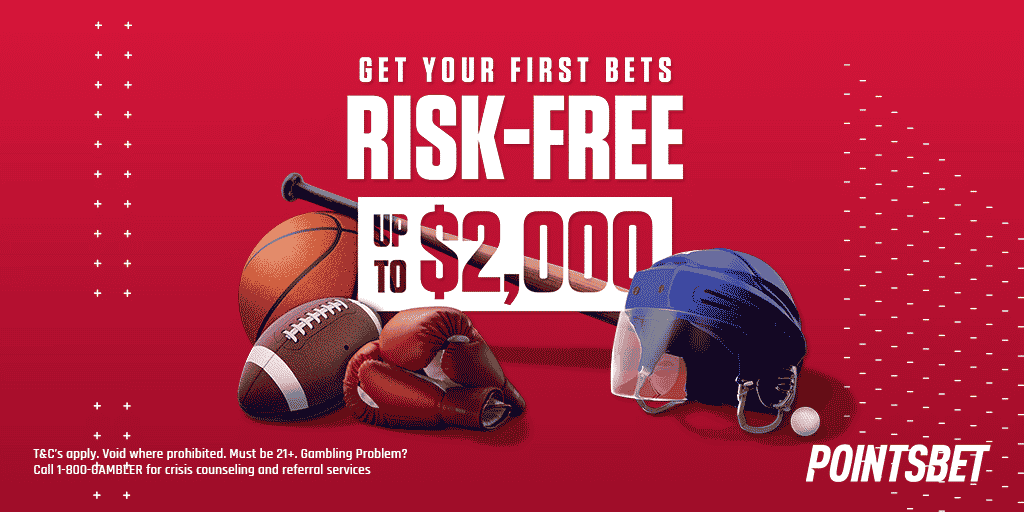 Lightweight: Cedric Katambwa (-350) vs Adam Garcia
Cedric Katambwa comes into LFA 149 as a big favorite and rightfully so. He has lots of Muay Thai experience on his record and it shows in the cage as well. He chops opponents down with leg kicks regularly, but that's not even the best part of his Thai style. His elbows and knees in the clinch are punishing.
Adam Garcia is a guy who rushes forward a bit too quickly and recklessly. I expect him to either get caught doing that or for those decisions to lead to far too much clinching.
160 lbs Catchweight: Princeton Jackson (+165) vs Chris Brant
At first you might think that not a lot of people know Chris Brant. He's never fought before in LFA and hasn't made his pro debut yet. That hasn't stopped bookmakers from installing him as a favorite. That's largely because of his fan-friendly style. The guy loves to wing it and go for the kill shot early.
While that's worked in the amateur ranks, I actually think he runs into some problems here with Princeton Jackson. Jackson does a good job of keeping distance with footwork, calf kicks, and teeps. I think those will be enough to frustrate Brant into making a mistake or tire out before the finish.
If you'd like even more information that could help with betting regional shows like LFA 149, be sure to check out the MMA Gambling Podcast. The guys are dropping episodes every week to make you the smartest guy at the bar. 
Related Content